Zusammenfassung
Die viszerale Leishmaniasis (VL) ist eine chronische Parasitose, die durch Erreger der Gattung Leishmania ausgelöst wird und zahlreiche Erkrankungen imitieren kann. Die Leitsymptome der VL (Splenomegalie, Panzytopenie, Fieber) können insbesondere bei Nachweis von Autoantikörpern fehlgedeutet werden und zu der Fehldiagnose einer rheumatologischen Grunderkrankung (z. B. systemischer Lupus erythematodes, Felty-Syndrom) führen. Eine wichtige Rolle bei der Kontrolle der Infektion spielen proinflammatorische Zytokine wie der Tumornekrosefaktor alpha (TNF-α). In diesem Zusammenhang finden sich zunehmend Berichte einer VL als opportunistische Infektion unter Therapie mit TNF-α-Antagonisten. Es wird der Fall einer VL präsentiert, die ein Felty-Syndrom bei einem Patienten mit rheumatoider Arthritis unter einer Therapie mit Methotrexat und Etanercept imitierte.
Abstract
Visceral leishmaniasis (VL) is a chronic parasitic disease caused by pathogens of the genus Leishmania, which can mimic numerous diseases. The leading symptoms of VL (splenomegaly, pancytopenia, fever) can be misinterpreted, especially if autoantibodies are detected, and lead to the misdiagnosis of an underlying rheumatic disease (e.g. systemic lupus erythematosus, Felty's syndrome). Proinflammatory cytokines such as tumour necrosis factor alpha (TNF-α) play an important role in infection control. In this context, there are increasing reports of VL as an opportunistic infection during treatment with anti-TNF‑α agents. A case of VL mimicking Felty's syndrome in a patient with rheumatoid arthritis treated with methotrexate and etanercept is presented.
Access options
Buy single article
Instant access to the full article PDF.
US$ 39.95
Tax calculation will be finalised during checkout.

Literatur
1.

van Griensven J, Carrillo E, Lopez-Velez R, Lynen L, Moreno J (2014) Leishmaniasis in immunosuppressed individuals. Clin Microbiol Infect 20(4):286–299. https://doi.org/10.1111/1469-0691.12556

2.

Bogdan C (2012) Leishmaniasis in rheumatology, haematology and oncology: epidemiological, immunological and clinical aspects and caveats. Ann Rheum Dis 71(Suppl 2):i60–i66. https://doi.org/10.1136/annrheumdis-2011-200596

3.

Zanger P, Kötter I, Kremsner PG, Gabrysch S (2012) Tumor necrosis factor alpha antagonist drugs and leishmaniasis in Europe. Clin Microbiol Infect 18(7):670–676. https://doi.org/10.1111/j.1469-0691.2011.03674.x

4.

Santana IU, Dias B, Nunes EA, Rocha FA, Silva FS Jr, Santiago MB (2015) Visceral leishmaniasis mimicking systemic lupus erythematosus: case series and a systematic literature review. Semin Arthritis Rheum 44(6):658–665. https://doi.org/10.1016/j.semarthrit.2014.12.004

5.

Rinaldi F, Giache S, Spinicci M, Corsi P, Ambu S, Gianfaldoni G, Rigacci L, Arena U, Bartoloni A, Zammarchi L (2019) Focal spleen lesions in visceral leishmaniasis, a neglected manifestation of a neglected disease: report of three cases and systematic review of literature. Infection 47(4):507–518. https://doi.org/10.1007/s15010-019-01279-5

6.

Aslam F, Cheema RS, Feinstein M, Chang-Miller A (2018) Neutropaenia and splenomegaly without arthritis: think rheumatoid arthritis. BMJ Case Rep. https://doi.org/10.1136/bcr-2018-225359

7.

Jain T, Mittal C, Sengupta R, Rubin B (2015) Non-articular Felty's syndrome: an uncommon diagnosis. Neth J Med 73(9):435–436

8.

Rozin A, Hoffman R, Hayek T, Balbir-Gurman A (2013) Felty's syndrome without rheumatoid arthritis? Clin Rheumatol 32(5):701–704. https://doi.org/10.1007/s10067-012-2157-3
Danksagung
Die Autor:innen bedanken sich bei Herrn Dr. med. Martin Krusche (Universitätsklinikum Hamburg-Eppendorf) für seine wertvollen Anmerkungen bei der Erstellung des Manuskriptes.
Ethics declarations
Interessenkonflikt
N. Ruffer, N. M. Tomas, S. Schmiedel, S. Jordan und I. Kötter geben an, dass kein Interessenkonflikt besteht.
Für diesen Beitrag wurden von den Autoren keine Studien an Menschen oder Tieren durchgeführt. Für die aufgeführten Studien gelten die jeweils dort angegebenen ethischen Richtlinien. Für Bildmaterial oder anderweitige Angaben innerhalb des Manuskripts, über die Patienten zu identifizieren sind, liegt von ihnen und/oder ihren gesetzlichen Vertretern eine schriftliche Einwilligung vor.
Additional information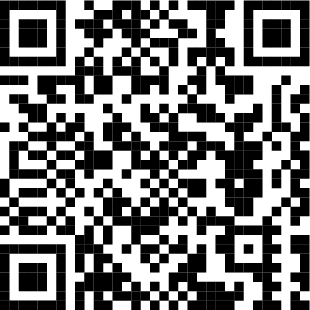 QR-Code scannen & Beitrag online lesen
Redaktion
Mike Oliver Becker, Zürich
Paula Hoff, Berlin
Axel Hueber, Erlangen
Frank Moosig, Neumünster
About this article
Cite this article
Ruffer, N., Tomas, N.M., Schmiedel, S. et al. Imitation eines Felty-Syndroms durch eine viszerale Leishmaniasis bei rheumatoider Arthritis unter Therapie mit Methotrexat und Etanercept. Z Rheumatol (2021). https://doi.org/10.1007/s00393-021-01105-0
Schlüsselwörter
Leishmania infantum

Panzytopenie

Tumornekrosefaktor alpha

TNF-α-Antagonist

Opportunistische Infektion
Keywords
Leishmania infants

Pancytopenia

Tumour necrosis factor alpha

Anti-TNF-α agent

Opportunistic infection