Abstract
Background
Sclerostin, a regulator of bone metabolism and vascular calcification involved in regulating the Wnt/β-catenin signaling pathway, has been shown to be involved in the pathogenesis of rheumatoid arthritis (RA). However, current results regarding the circulating sclerostin level of RA patients are debatable. This study aimed to evaluate the circulating level of sclerostin in RA patients and briefly summarize its role.
Method
PubMed, EMBASE, and the Cochrane Library databases were systematically searched till May 27, 2021, for eligible articles. Useful data from all qualified papers were systematically extracted and analyzed using Stata 12.0 software (Stata Corp LP, College Station, TX, USA).
Results
Overall, 13 qualifying studies including 1030 cases and 561 normal controls were analyzed in this updated meta-analysis. Forest plot of this meta-analysis showed that RA patients had higher circulating sclerostin levels (P < 0.001, standardized mean difference [SMD] = 0.916, 95% CI: 0.235–1.597) compared to normal controls. Subgroup analyses implied that age, region, and assay method were associated with sclerostin level in RA patients.
Conclusion
RA patients have higher circulating sclerostin levels, and these was influenced by age, region, and assay method.
Zusammenfassung
Hintergrund
Für Sclerostin, ein Regulator des Knochenstoffwechsels und der Gefäßkalzifizierung, der an der Regulierung des Wnt/β-Catenin-Signalwegs beteiligt ist, wurde nachgewiesen, dass es auch in der Pathogenese der rheumatoiden Arthritis (RA) eine Rolle spielt. Jedoch sind die aktuellen Ergebnisse in Bezug auf die Werte für zirkulierendes Sclerostin bei RA-Patienten umstritten. Ziel der vorliegende Studie war es, die Werte für zirkulierendes Sclerostin bei RA-Patienten zu untersuchen und dessen Rolle kurz zusammenzufassen.
Methoden
Die Datenbanken PubMed, EMBASE und der Cochrane Library wurden systematisch bis 27. Mai 2021 auf infrage kommende Artikel hin durchsucht. Nützliche Daten aus allen geeigneten Arbeiten wurden systematisch erfasst und mittels der Software Stata 12.0 analysiert (Stata Corp LP, College Station, TX, USA).
Ergebnisse
In dieser aktualisierten Metaanalyse wurden 13 geeignete Studien mit 1030 Fällen und 561 normalen Kontrollen ausgewertet. Das Walddiagramm dieser Metaanalyse zeigte, dass RA-Patienten höhere Werte für Werte für zirkulierendes Sclerostin aufwiesen als die normalen Kontrollen (p < 0,001; standardisierte mittlere Differenz, SMD: 0,916; 95%-Konfidenzintervall, 95%-KI: 0,235–1,597). Untergruppenanalysen ergaben, dass Alter, Region und Bestimmungsmethode mit dem Sclerostinwert bei RA-Patienten in Zusammenhang standen.
Schlussfolgerung
Bei RA-Patienten fanden sich höhere Werte für zirkulierendes Sclerostin auf als bei normalen Kontrollen. Dieser Zusammenhang wurde durch die Faktoren Alter, Region und Bestimmungsmethode beeinflusst.
Access options
Buy single article
Instant access to the full article PDF.
US$ 39.95
Tax calculation will be finalised during checkout.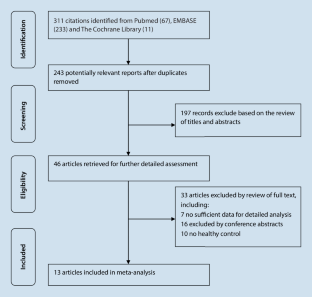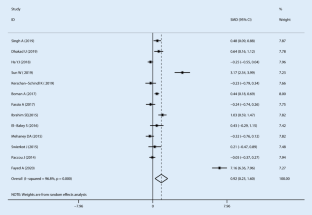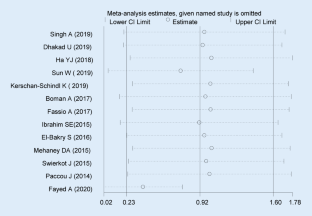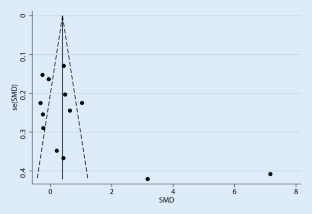 References
1.

Boman A, Kokkonen H, Arlestig L et al (2017) Receptor activator of nuclear factor kappa‑B ligand (RANKL) but not sclerostin or gene polymorphisms is related to joint destruction in early rheumatoid arthritis. Clin Rheumatol 36:1005–1012

2.

Choi Y, Arron JR, Townsend MJ (2009) Promising bone-related therapeutic targets for rheumatoid arthritis. Nat Rev Rheumatol 5:543–548

3.

Delgado-Calle J, Sato AY, Bellido T (2017) Role and mechanism of action of sclerostin in bone. Bone 96:29–37

4.

Dhakad U, Sahoo R, Goel A et al (2019) Serum sclerostin levels in rheumatoid arthritis and correlation with disease activity and bone mineral density. Indian J Rheumatol 14:28–31

5.

Druce KL, Jones GT, Macfarlane GJ et al (2015) Patients receiving anti-TNF therapies experience clinically important improvements in RA-related fatigue: results from the British Society for Rheumatology Biologics Register for Rheumatoid Arthritis. Rheumatology 54:964–971

6.

Egger M, Davey Smith G, Schneider M et al (1997) Bias in meta-analysis detected by a simple, graphical test. BMJ 315:629–634

7.

El-Bakry S, Saber N, Zidan H et al (2016) Sclerostin as an innovative insight towards understanding rheumatoid arthritis. Egypt Rheumatol 38:71–75

8.

Fassio A, Idolazzi L, Viapiana O et al (2017) In psoriatic arthritis Dkk‑1 and PTH are lower than in rheumatoid arthritis and healthy controls. Clin Rheumatol 36:2377–2381

9.

Fayed A, Elgohary R, Fawzy M (2020) Evaluating the role of serum sclerostin as an indicator of activity and damage in Egyptian patients with rheumatoid arthritis: university hospital experience. Clin Rheumatol 39:1121–1130

10.

Fulzele K, Dedic C, Lai F et al (2018) Loss of Gsα in osteocytes leads to osteopenia due to sclerostin induced suppression of osteoblast activity. Bone 117:138–148

11.

Ha YJ, Han DW, Kim JH et al (2018) Circulating semaphorin 4D as a marker for predicting radiographic progression in patients with rheumatoid arthritis. Dis Markers 2018:2318386

12.

Hoes JN, Bultink IE, Lems WF (2015) Management of osteoporosis in rheumatoid arthritis patients. Expert Opin Pharmacother 16:559–571

13.

Ibrahim SE, Abdelsamad AM, Helmy A et al (2015) Serum sclerostin levels in rheumatoid arthritis. Indian J Rheumatol 10:117–120

14.

Kawatkar AA, Gabriel SE, Jacobsen SJ (2019) Secular trends in the incidence and prevalence of rheumatoid arthritis within members of an integrated health care delivery system. Rheumatol Int 39:541–549

15.

Kerschan-Schindl K, Ebenbichler G, Föeger-Samwald U et al (2019) Rheumatoid arthritis in remission: decreased myostatin and increased serum levels of periostin. Wien Klin Wochenschr 131:1–7

16.

Kim GW, Lee NR, Pi RH et al (2015) IL‑6 inhibitors for treatment of rheumatoid arthritis: past, present, and future. Arch Pharm Res 38:575–584

17.

Kim JH, Liu X, Wang J et al (2013) Wnt signaling in bone formation and its therapeutic potential for bone diseases. Ther Adv Musculoskelet Dis 5:13–31

18.

Krajewska-Włodarczyk M, Stompór T (2017) Osteoporosis and vascular calcification in rheumatoid arthritis—The role of osteoprotegerin and sclerostin. Pol Merkur Lekarski 43:41–47

19.

Li X, Zhang Y, Kang H et al (2005) Sclerostin binds to LRP5/6 and antagonizes canonical Wnt signaling. J Biol Chem 280:19883–19887

20.

Marenzana M, Vugler A, Moore A et al (2013) Effect of sclerostin-neutralising antibody on periarticular and systemic bone in a murine model of rheumatoid arthritis: a microCT study. Arthritis Res Ther 15:R125

21.

McClung MR (2017) Sclerostin antibodies in osteoporosis: latest evidence and therapeutic potential. Ther Adv Musculoskelet Dis 9:263–270

22.

Mehaney DA, Eissa M, Anwar S et al (2015) Serum sclerostin level among Egyptian rheumatoid arthritis patients: relation to disease activity,bone mineral density and radiological grading. Acta Reumatol Port 40:268–274

23.

Melsen WG, Bootsma MC, Rovers MM et al (2014) The effects of clinical and statistical heterogeneity on the predictive values of results from meta-analyses. Clin Microbiol Infect 20:123–129

24.

Molendijk M, Hazes JM, Lubberts E (2018) From patients with arthralgia, pre-RA and recently diagnosed RA: what is the current status of understanding RA pathogenesis? RMD Open 4:e256

25.

Morales-Santana S, García-Fontana B, García-Martín A et al (2013) Atherosclerotic disease in type 2 diabetes is associated with an increase in sclerostin levels. Diabetes Care 36:1667–1674

26.

Noack M, Miossec P (2017) Selected cytokine pathways in rheumatoid arthritis. Semin Immunopathol 39:365–383

27.

Paccou J, Mentaverri R, Renard C et al (2014) The relationships between serum sclerostin, bone mineral density, and vascular calcification in rheumatoid arthritis. J Clin Endocrinol Metab 99:4740–4748

28.

Popovic DS, Mitrovic M, Tomic-Naglic D et al (2017) The Wnt/β-catenin signalling pathway inhibitor sclerostin is a biomarker for early atherosclerosis in obesity. Curr Neurovasc Res 14:200–206

29.

Seror R, Boudaoud S, Pavy S et al (2016) Increased Dickkopf‑1 in recent-onset rheumatoid arthritis is a new biomarker of structural severity. Data from the ESPOIR cohort. Sci Rep 6:18421

30.

Shalash MAM, Rohoma KH, Kandil NS et al (2019) Serum sclerostin level and its relation to subclinical atherosclerosis in subjects with type 2 diabetes. J Diabetes Complicat 33:592–597

31.

Shi J, Ying H, Du J et al (2017) Serum sclerostin levels in patients with ankylosing spondylitis and rheumatoid arthritis: a systematic review and meta-analysis. Biomed Res Int 2017:9295313

32.

Singh A, Gupta MK, Mishra SP (2019) Study of correlation of level of expression of Wnt signaling pathway inhibitors sclerostin and dickkopf‑1 with disease activity and severity in rheumatoid arthritis patients. Drug Discov Ther 13:22–27

33.

Sun W, Tian L, Jiang L et al (2019) Sclerostin rather than Dickkopf‑1 is associated with mSASSS but not with disease activity score in patients with ankylosing spondylitis. Clin Rheumatol 38:989–995

34.

Swierkot J, Gruszecka K, Matuszewska A et al (2015) Assessment of the effect of methotrexate therapy on bone metabolism in patients with rheumatoid arthritis. Arch Immunol Ther Exp 63:397–404

35.

Tanaka S (2019) RANKL is a therapeutic target of bone destruction in rheumatoid arthritis. F1000Res 8:533

36.

Thouverey C, Caverzasio J (2015) Sclerostin inhibits osteoblast differentiation without affecting BMP2/SMAD1/5 or Wnt3a/β-catenin signaling but through activation of platelet-derived growth factor receptor signaling in vitro. Bonekey Rep 4:757

37.

Udachkina HV, Novikova DS, Popkova TV et al (2018) Calcification of coronary arteries in early rheumatoid arthritis prior to anti-rheumatic therapy. Rheumatol Int 38:211–217

38.

Vasilev G, Ivanova M, Ivanova-Todorova E et al (2019) Secretory factors produced by adipose mesenchymal stem cells downregulate Th17 and increase Treg cells in peripheral blood mononuclear cells from rheumatoid arthritis patients. Rheumatol Int 39:819–826

39.

Wehmeyer C, Frank S, Beckmann D et al (2016) Sclerostin inhibition promotes TNF-dependent inflammatory joint destruction. Sci Transl Med 8:330ra335

40.

Weivoda MM, Youssef SJ, Oursler MJ (2017) Sclerostin expression and functions beyond the osteocyte. Bone 96:45–50

41.

Whitlock RP, Chan S, Devereaux PJ et al (2008) Clinical benefit of steroid use in patients undergoing cardiopulmonary bypass: a meta-analysis of randomized trials. Eur Heart J 29:2592–2600

42.

Wijenayaka AR, Kogawa M, Lim HP et al (2011) Sclerostin stimulates osteocyte support of osteoclast activity by a RANKL-dependent pathway. PLoS ONE 6:e25900

43.

Xx C, Baum W, Dwyer D et al (2013) Sclerostin inhibition reverses systemic, periarticular and local bone loss in arthritis. Ann Rheum Dis 72:1732–1736
Funding
This work was supported by grants from the National Natural Science Foundation of China (Grant Number 81872687; 82073652).
Ethics declarations
Conflict of interest
Y.-M. Mao, T. Liao, Q.-L. Ye, G.-C. Wu, Q. Zhang, S.-S. Tao, C.-N. Zhao, Q. Wu, Y.‑L. Dan, H.-F. Pan, and D.-Q. Ye declare that they have no competing interests.
For this article no studies with human participants or animals were performed by any of the authors. All studies performed were in accordance with the ethical standards indicated in each case.
Additional information
Yan-Mei Mao and Tao Liao contributed equally to this work and should be considered co-first authors.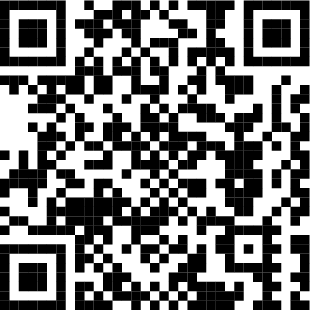 Scan QR code & read article online
Redaktion
Ulf Müller-Ladner, Bad Nauheim
Uwe Lange, Bad Nauheim
About this article
Cite this article
Mao, YM., Liao, T., Ye, QL. et al. Increased circulating sclerostin levels in rheumatoid arthritis patients: an updated meta-analysis. Z Rheumatol (2021). https://doi.org/10.1007/s00393-021-01091-3
Keywords
Sclerostin

Rheumatoid arthritis

Meta-analysis

Autoimmune disease

Biomarker
Schlüsselwörter
Sclerostin

Rheumatoide Arthritis

Metaanalyse

Autoimmunkrankheit

Biomarker