Zusammenfassung
Hintergrund
Apps und Online-Plattformen spielen auch im beruflichen Alltag von Ärzten eine immer größere Rolle. Ziel der Studie war es zu untersuchen, insbesondere welche medizinischen Apps, aber auch Online-Plattformen von deutschen Rheumatologen für bestimmte Zwecke genutzt werden und welche Nutzungstrends es gibt.
Methodik
Zur Datenerhebung wurden rheumatologische Fach- und Assistenzärzte von rheumadocs-Mitgliedern gebeten einen SurveyMonkey Fragebogen während der Kongresse der deutschen Gesellschaft für Rheumatologie (DGRh) 2016 und 2018 zu beantworten.
Ergebnisse
2016 wurden 75, 2018 84 rheumatologische Assistenz- und Fachärzte befragt. 2016 nutzten 37 % der Befragten, 2018 bereits 49 % der Befragten medizinische Apps in der Routineversorgung. 2016 planten 47 %, 2018 bereits 68 % der Teilnehmer, Apps in die Routineversorgung zu integrieren. Der Anteil von rheumaspezifischen Apps war mit 2 von insgesamt 20 empfohlenen medizinischen Apps gering. Im Gegensatz zu insgesamt 52 App-Empfehlungen für Kollegen wurden nur 8 App-Empfehlungen für Patienten ausgesprochen. Die meisten Empfehlungen an Ärzte erhielt die App "Arznei aktuell" (21 %). "Embryotox" war die am häufigsten Patienten empfohlene App (38 %). Die Referenzdatenbank PubMed war 2016 am beliebtesten und war 97 % der Befragten bekannt. Andere Online-Informationsplattformen zeigten 2016 eine starke Altersdiskrepanz: Amboss (digitale Lernplattform) wurde von 31 % der 21- bis 30-Jährigen und gar nicht von den 51- bis 60-Jährigen genutzt).
Diskussion
Immer mehr Rheumatologen nutzen medizinische Apps und planen die zukünftige Integration in die Routineversorgung. Empfehlenswerte rheumatologische Apps für Rheumatologen und insbesondere für Patienten sind jedoch noch weitestgehend unbekannt unter Rheumatologen.
Abstract
Background
Apps and online platforms play an ever increasing role in the daily work routine of physicians. The aim of this study was to investigate which medical apps and online platforms are used by German rheumatologists for certain tasks and to identify usage trends.
Methods
Data were collected via a SurveyMonkey survey conducted by members of rheumadocs (Young German Rheumatology Association) at the 2016 and 2018 German Society for Rheumatology (DGRh) conferences.
Results
In 2016 and 2018 the survey was completed by 75 and 84 assistant and specialist rheumatologists, respectively. In 2016, 37% of rheumatologists were using medical apps in routine care which changed to 49% in 2018. In 2016, 47% compared to 68% in 2018, planned to integrate medical apps into routine care. In total, 20 different medical apps were recommended for colleagues to use; however only 2 of these apps were specific for rheumatology. In contrast to 52 app recommendations for colleagues, only 8 app recommendations for patients were recorded. Most recommendations to physicians received the app "Arznei aktuell" (21%). "Embryotox" was the app, most recommended to patients (38%). In 2016 the online database PubMed was most popular and 97% of participants were familiar with it. Use of other online platforms showed great age dependency in 2016: Amboss (a digital learning platform) was used by 31% of the age group 21–30 years and was not used at all by the age group 51–60 years.
Discussion
Use of medical apps and planned integration of medical apps into routine care is increasing among German rheumatologists. On the other hand, recommendable rheumatological apps for rheumatologists and especially for patients are currently largely unknown to rheumatologists.
Access options
Buy single article
Instant access to the full article PDF.
USD 39.95
Price excludes VAT (USA)
Tax calculation will be finalised during checkout.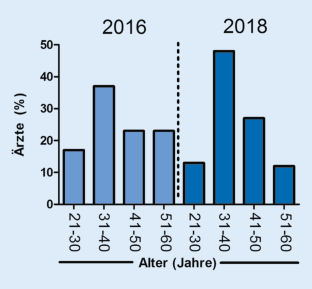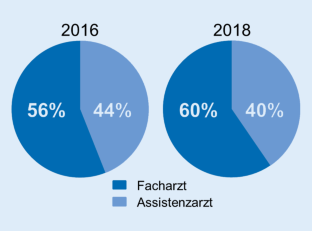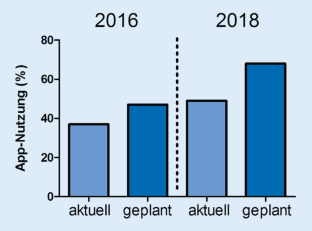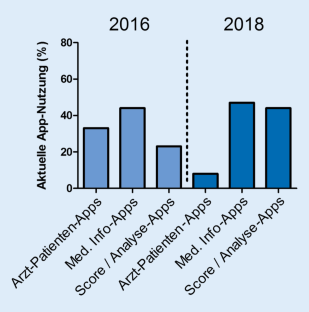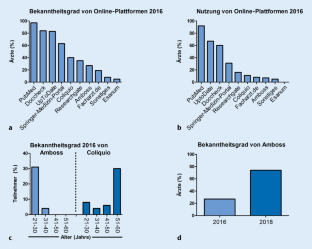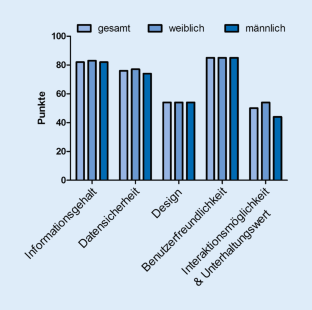 Literatur
Süddeutsche Zeitung (2014) Facebook kauft Whatsapp: Süddeutsche Zeitung. https://www.sueddeutsche.de/wirtschaft/uebernahme-in-der-technikbranche-facebook-kauft-whatsapp-1.1893830. Zugegriffen: 06.10.2018

42matters (2018) Average number of new apps per day: 42matters.com. https://42matters.com/stats. Zugegriffen: 06.10.2018

42matters (2018) Google Play™ Store iOS® App Store®: 42matters.com. https://42matters.com/stats. Zugegriffen: 06.10.2018

Adjust (2018) Verteilung von Apps im Apple App Store nach Kategorien weltweit im Jahr 2018: statista. https://de.statista.com/statistik/daten/studie/880277/umfrage/verteilung-von-apps-im-apple-app-store-nach-kategorien-weltweit/. Zugegriffen: 06.10.2018

Glynn LG, Hayes PS, Casey M, Glynn F, Alvarez-Iglesias A, Newell J et al (2014) Effectiveness of a smartphone application to promote physical activity in primary care: the SMART MOVE randomised controlled trial. Br J Gen Pract 64(624):e384–e391

Nollen NL, Mayo MS, Carlson SE, Rapoff MA, Goggin KJ, Ellerbeck EF (2014) Mobile technology for obesity prevention: a randomized pilot study in racial- and ethnic-minority girls. Am J Prev Med 46(4):404–408

Payne KB, Wharrad H, Watts K (2012) Smartphone and medical related app use among medical students and junior doctors in the United Kingdom (UK): a regional survey. BMC Med Inform Decis Mak 12:121

Nikiphorou E, Studenic P, Ammitzboll CG, Canavan M, Jani M, Ospelt C et al (2017) Social media use among young rheumatologists and basic scientists: results of an international survey by the Emerging EULAR Network (EMEUNET). Ann Rheum Dis 76(4):712–715

Chen A (2018) What the Apple watch's FDA clearance actually means: THE VERGE. https://www.theverge.com/2018/9/13/17855006/apple-watch-series-4-ekg-fda-approved-vs-cleared-meaning-safe. Zugegriffen: 06.10.2018

Albrecht UV (2013) Transparency of health-apps for trust and decision making. J Med Internet Res 15(12):e277

Kiss N, Fortier K (2015) Ehealth in the management of chronic diseases: a review of program efficacy. Value Health 18(3):A131–A132

Kataria S, Ravindran V (2018) Digital health: a new dimension in rheumatology patient care. Rheumatol Int. https://doi.org/10.1007/s00296-018-4037-x

Burmester GR (2018) Rheumatology 4.0: big data, wearables and diagnosis by computer. Ann Rheum Dis 77(7):963–965

Stoyanov SR, Hides L, Kavanagh DJ, Zelenko O, Tjondronegoro D, Mani M (2015) Mobile app rating scale: a new tool for assessing the quality of health mobile apps. JMIR Mhealth Uhealth 3(1):e27

Koch C (2016) Die App-Lage: brandeins. https://www.brandeins.de/magazine/brand-eins-wirtschaftsmagazin/2016/gesundheit/die-app-lage. Zugegriffen: 06.10.2018

Schleder S, Dendl LM, Niessen C, Stroszczynski C, Schreyer AG (2017) Acceptance of medical apps and ebooks among German radiologists. Radiologe 57(9):752–759

Powley L, McIlroy G, Simons G, Raza K (2016) Are online symptoms checkers useful for patients with inflammatory arthritis? BMC Musculoskelet Disord 17(1):362

Grainger R, Townsley H, White B, Langlotz T, Taylor WJ (2017) Apps for people with rheumatoid arthritis to monitor their disease activity: a review of apps for best practice and quality. JMIR Mhealth Uhealth 5(2):e7

Ärzteblatt (2017) "DiaDigital" zertifiziert erstmals therapieunterstützende Apps: Ärzeblatt. https://www.aerzteblatt.de/nachrichten/77787/DiaDigital-zertifiziert-erstmals-therapieunterstuetzende-Apps. Zugegriffen: 06.10.2018
Förderung
Teile dieser Studie wurden unterstützt durch die Pfizer Pharma GmbH.
Ethics declarations
Interessenkonflikt
J. Knitza, D. Vossen, I. Geffken, M. Krusche, M. Meyer, P. Sewerin, A. Kleyer und A.J. Hueber geben an, dass kein Interessenkonflikt besteht.
Dieser Beitrag beinhaltet keine von den Autoren durchgeführten Studien an Menschen oder Tieren.
Additional information
Redaktion
U. Müller-Ladner, Bad Nauheim
U. Lange, Bad Nauheim
About this article
Cite this article
Knitza, J., Vossen, D., Geffken, I. et al. Nutzung von Medizin-Apps und Online-Plattformen unter deutschen Rheumatologen. Z Rheumatol 78, 839–846 (2019). https://doi.org/10.1007/s00393-018-0578-3
Published:

Issue Date:

DOI: https://doi.org/10.1007/s00393-018-0578-3
Schlüsselwörter
Keywords