Zusammenfassung
Der Laufsport ist einer der populärsten Sportarten weltweit, der Hunderttausende von Läuferinnen und Läufern aller Altersstufen zu Laufveranstaltungen lockt. Laufen ist ein effektiver Weg, seine Gesundheit zu verbessern. Es ist mit einem hohen Risiko für Verletzungen assoziiert. So berichtet jeder zweite Läufer über 1 Verletzung pro Jahr. Einige Verletzungen sind Folge eines Unfalls. Die meisten haben eine Überlastung als Ursache. Die häufigsten gestellten Diagnosen sind das patellofemorale Schmerzsyndrom, das Schienbeinkantensyndrom, die Tendinose der Achillessehnen, das iliotibiale Bandsyndrom, die Plantarfasziitis und Stressfrakturen der Ossa metatarsalia oder der Tibiae. Das Knie ist das am häufigsten verletzte Gelenk bei Läufern jeder Distanz. Bei den Oberschenkelverletzungen handelt es sich meist um eine akute Verletzung der ischiokruralen Muskulatur. Hüftverletzungen sind bei Läufern eher selten, aber komplex bezüglich Diagnose und Behandlung. Bei den Unterschenkelverletzungen kommen die Tibiastressfraktur, das Scheinbeinkantensyndrom oder selten das chronische belastungsabhängige Kompartmentsyndrom infrage. Unter Langstreckenläufern ist das Sprunggelenk das am häufigsten verletzte Gelenk. Das Übergewicht und die Anzahl der Laufkilometer pro Woche gelten als Risikofaktoren für eine Verletzung. Die Rolle von anderen Faktoren wie Schuhe, Dehnen und Biomechanik ist nicht klar. In jedem Fall sind eine genaue Anamnese und Untersuchung essenziell zur korrekten Diagnose oder für die Indikationsstellung einer bildgebende Diagnostik und einer Therapie.
Abstract
Running is one of the most popular sports worldwide, with running events attracting hundreds of thousands of runners of all age groups. Running is an effective way to improve health but is also associated with a high risk of injuries. Up to 50% of regular runners report having more than one injury each year. Some injuries are caused by an accident but most are caused by overuse. The most frequent diagnoses are patellofemoral pain syndrome, tibial stress syndrome (shin splint), Achilles tendinopathy, iliotibial band friction syndrome (runner's knee), plantar fasciitis and stress fractures of the metatarsals and tibia. The knee is the most frequently injured joint in runners at all distances. Hamstring injuries are typically acute resulting in a sudden, sharp pain in the posterior thigh. Hip injuries are less common but it can be more difficult to make the correct diagnosis and treatment is more complex. Clinicians confronted by runners with shin pain must distinguish between stress fractures of the tibia, tibial stress syndrome (shin splints) and chronic exertional compartment syndrome. Foot and ankle injuries are the most common injuries reported by long distance and marathon runners. Excess body weight and the number of kilometers run per week are high risk factors for injuries. The roles of other factors, such as shoes, stretching and biomechanics are less clear. A detailed anamnesis and physical examination are important for the correct diagnosis or the necessity for further diagnostic imaging and subsequent therapy.
Access options
Buy single article
Instant access to the full article PDF.
USD 39.95
Price includes VAT (USA)
Tax calculation will be finalised during checkout.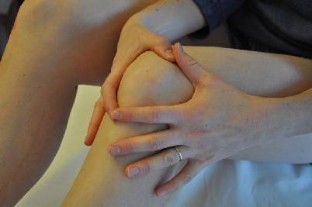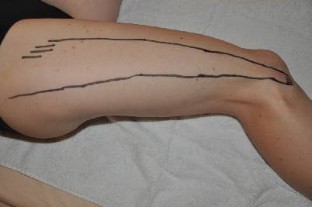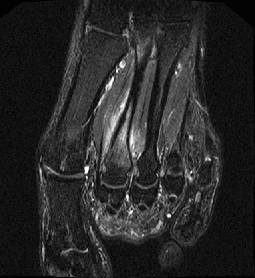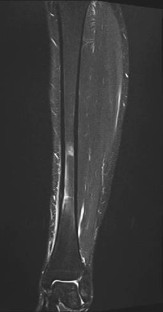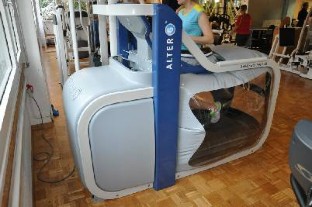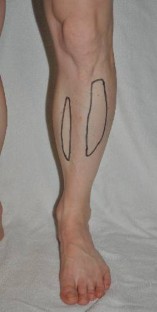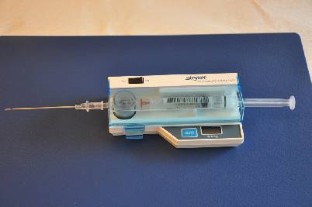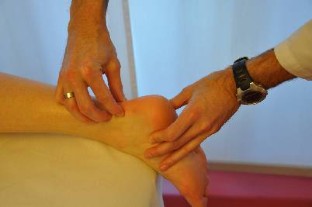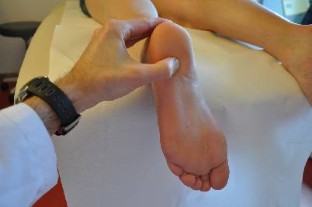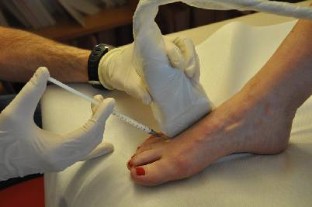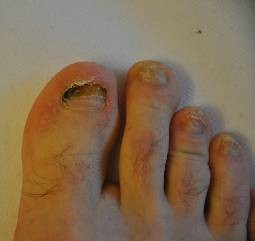 Literatur
1.

Fields KB, Denlaney M, Hinkle JS et al (2010) Prevention of running injuries. Curr Sports Med Rep 9:176

2.

Van Gent RN, Siem D, van Middelkoop M et al (2007) Incidence and determinants of lower extremity running injuries in long distance runners: a systematic review. Br J Sports Med 41:469

3.

Junior LC, Carvalho AC, Costa LO et al (2011) The prevalence of musculoskeletal injuries in runners: a systematic review. Br J Sports Med 45:351

4.

Wen DY (2007) Risk factors for overuse injuries in runners. Curr Sports Med Rep 6:307

5.

Bovens AM, Janssen GM, Vermeer HG et al (1989) Occurrence of running injuries in adults following a supervised training program. Int J Sports Med 10(Suppl 3):186

6.

Anderson K, Strickland SM, Warren R (2001) Hip and groin injuries in athletes. Am J Sports Med 29:521

7.

Nadler SF, Malanga GA, DePrince M et al (2000) The relationship between lower extremity injury, low back pain, and hip muscle strength in male and female collegiate athletes. Clin J Sports Med 10:89

8.

De Souza MJ, Nattiv A, Joy A et al (2014) Female athlete traid coalition consensus statemant on treatment and return to play of the female athlete triad. Clin J Sport Med 48(4):289

9.

Heintjes E, Berger MY, Bierma-Zeinstra SM et al (2004) Pharmacotherapy for patellofemoral pain syndrome. Cochrane Database Syst Rev. doi:10.1002/14651858.cd003470

10.

Oliveira VC, Henschke N (2013) Multimodal physiotherapy is effective for anterior knee pain relief. Br J Sports Med 47:245

11.

Van Linschoten R, van Midelkoop M, Berger MY et al (2009) Supervised exercise therapy versus usual car vor patellofemoral pain syndrom: an open label randomised controlled trial. BMJ 339:b4074

12.

Fairclough J, Hayashi K, Toumi H et al (2007) Is iliotibial band syndrome really a friction syndrome? J Sci Med Sport 10:74

13.

Schwellnus MP, Theunissen L, Noakes TD, Reinach SG (1991) Anti-inflammatory and combined anti-inflammatory/analgesic medication in the early management of iliotibial band friction syndrome. A clinical trial. S Afr Med J 79:602

14.

Fredericson M, Wolf C (2005) Iliotibial band syndrome in runners: innovations in treatment. Sports Med 35:451

15.

Jenkins J, Beazell J (2010) Flexibility for runners. Clin Sports Med 29:365

16.

Gunter P, Schwellnus MP (2004) Local corticosteroid injection in iliotibial band friction syndrome in runners: a randomised controlled trial. Br J Sports Med 38:269

17.

Chakravarty EF, Hubert HB, Lingala VB et al (1995) Long distance running and knee osteoarthritis? An eight-year follow-up study. J Clin Rheumatol 1:35

18.

Stahl R, Luke A, Ma CB et al (2008) Prevalence of pathologic findings in asymptomatic knees of marathon runners before and after a competition in comparison with physically active subjects – a 3.0 T magnetic resonance imaging study. Skeletal Radiol 37:627

19.

White DK, Tudor-Locke C, Zhang Y et al (2014) Daily walking and the risk of incident functional limitation in knee osteoarthritis: an oberservational study. Arthritis Care Res 66(9):1328–1336

20.

Craig DI (2008) Medial tibial stress syndrome: evidence-based prevention. J Athl Train 43:316

21.

Pedowitz RA, Hargens AR, Mubarak SJ, Gershuni DH (1990) Modified criteria for the objective diagnosis of chronic compartment syndrome of the leg. Am J Sports Med 18:35

22.

Barr KP, Harrast MA (2005) Evidence-based treatment of foot and ankle injuries in runners. Phys Med Rehabil Clin N Am 16:779

23.

Zafar MS, Mahmood A, Maffulli N (2009) Basic science and clinical aspects of achilles tendionpathy. Sports Med Arthosc 17:190

24.

Buchbinder R (2004) Clinical practise. Plantar fasciitis. N Engl J Med 350:2159

25.

Harrast MA, Colonno D (2010) Stress fractures in runners. Clin Sports Med 29:399

26.

Locke RK (1993) Morton's neuroma. J Am Podiatr Med Assoc 83:108

27.

Fazal MA, Khan I, Thomas C (2012) Ultrasonography and magnetic imaging in the diagnosis of Morton's neuroma. J Am Podiatr Med Assoc 102:184

28.

Kang JH, Chen MD, Chen SC et al (2006) Correlations between subjective treatment responses and plantar pressure parameters of metatarsal pad Treatment in metatarsalgia patients: a prospective study. BMC Musculoskelet Disord 7:65

29.

Wu KK (1996) Morton's interdigital neuroma: a clinical review of its etiology, treatment, and results. J Foot Ankle Surg 35:112

30.

Thomson CE, Beggs I, Mratin DJ et al (2013) Methylprednisolone injections for the treatment of Morton neuroma: a patient-blinded randomized trial. J Bone Joint Surg Am 95:790

31.

Dereymaeker G, Schroven I, Steenwerckx A et al (1996) Results of the excision of the interdigital nerve in the treatment of Morton's metatarsalgia. Acta Orthop B 62:22

32.

Coughlin MJ, Schurnas PS (2003) Hallux rigidus: demographics, etiology, and radiographic assessment. Foot Ankle Int 24:731

33.

Solan MC, Calder JD, Bendall SP (2001) Manipulation and Injection for hallux rigidus. Is it worthwhile? J Bone Joint Surg Br 83:706

34.

Malay DS (2006) How to address nail bed injuries. Pod Today 19(1):38–46
Ethics declarations
Interessenkonflikt
M. Tschopp gibt an, dass kein Interessenkonflikt besteht.
Dieser Beitrag beinhaltet keine von den Autoren durchgeführten Studien an Menschen oder Tieren.
Additional information
Redaktion
U. Müller-Ladner, Bad Nauheim
U. Lange, Bad Nauheim
About this article
Cite this article
Tschopp, M., Brunner, F. Erkrankungen und Überlastungsschäden an der unteren Extremität bei Langstreckenläufern. Z Rheumatol 76, 443–450 (2017). https://doi.org/10.1007/s00393-017-0276-6
Schlüsselwörter
Laufsport

Verletzungen

Kompartmentsyndrom

Nagelverletzungen

Risikofaktoren
Keywords
Running

Injuries

Compartment syndrome

Nail injuries

Risk factors