Access options
Buy single article
Instant access to the full article PDF.
US$ 39.95
Tax calculation will be finalised during checkout.
Subscribe to journal
Immediate online access to all issues from 2019. Subscription will auto renew annually.
US$ 107.76
Tax calculation will be finalised during checkout.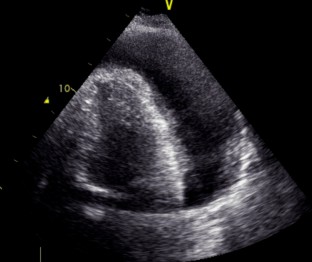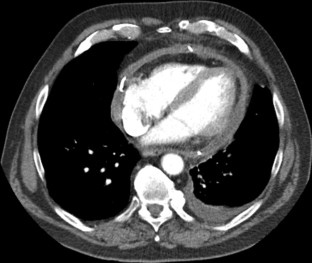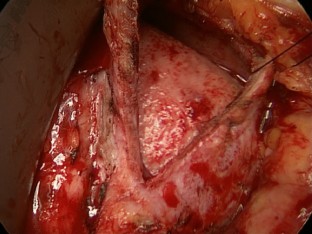 References
1.

Whitmore A, Krishnaswami CS (1912) An account of the discovery of a hitherto undescribed infective disease occurring among the population of Rangoon. Ind Med Gaz 47:262–267

2.

Göbel K, Teichmann D, Richter J, Zysk G, Häussinger D (2005) Diagnose: melioidose. Dtsch Arztebl 102(31–32):1A-2166/B-1826/C–1729

3.

White NJ (2003) Melioidosis. Lancet 361:1715–1722

4.

RKI:melioidose. https://www.rki.de/DE/Content/Infekt/Biosicherheit/Agenzien/bg_melioidose.pdf?__blob=publicationFile. Accessed July 2018

5.

Hemarajata P, Baghdadi JD, Hoffman R, Humphries RM (2016) Burkholderia pseudomallei: challenges for the clinical microbiology laboratory. J Clin Microbiol 54(12):2866–2873. https://doi.org/10.1128/JCM.01636-16

6.

Lipsitz R, Garges S, Aurigemma R, Bacctam P, Blaney DD et al (2010) Workshop on treatment of and postexposure prophylaxis for Burholderia pseudomallei and B. mallei infection. CDC 18(12):e2

7.

Le Tohic S, Montana M, Koch L, Curti C, Vanelle P (2019) a review of melioidosis cases imported into Europe. Eur J Clin Microbiol Infect Dis 38(8):1395–1408. https://doi.org/10.1007/s10096-019-03548-5 (Epub 2019 Apr 4)

8.

Currie BJ, Fisher DA, Howard DM et al (2000) Endemic melioidosis in tropical northern Australia: a 10-year prospective study and review of the literature. Clin Infect Dis 31:981–986

9.

Chetchotisakd P, Kaen K, Anunnatsiri S, Kiatchoosakun S, Kularbkaew C (2010) Melioidosis pericarditis mimicking tuberculous pericarditis. Clin Infect Dis 51(5):e46–e49. https://doi.org/10.1086/655699

10.

Ruff MJ, Lamkin N Jr, Braun J, Barnwell P (1976) Melioidosis complicated by pericarditis. Chest 69:227–229

11.

Majid AA (1990) Successful surgical management of a case of pulmonary and pericardial melioidosis. Aust N Z J Surg 60:139–141

12.

Lim KB, Oh HM (2007) Melioidosis complicated by pericarditis. Scand J Infect Dis 39:357–359

13.

Vidyalakshmi K, Chakrapani M, Shrikala B, Damodar S, Lipika S, Vishal S (2008) Tuberculosis mimicked by melioidosis. Int J Tuberc Lung Dis 12:1209–1215

14.

Chung HC, Lee CT, Lai CH et al (2008) Non-septicemic melioidosis presenting as cardiac tamponade. Am J Trop Med Hyg 79:455–457

15.

De Keulenaer BL, Van Hooland SR, Damodaran PR, Currie BJ, Powell BP, Jenkins IR (2008) Burkholderia pseudomallei sepsis presenting with pericardial effusion and tamponade. Crit Care Resusc 10:137–139

16.

Schultze D, Müller B, Bruderer T, Dollenmaier G, Riehm JM, Boggian K (2012) A traveller presenting with severe melioidosis complicated by a pericardial effusion: a case report. BMC Infect Dis 12:242. https://doi.org/10.1186/1471-2334-12-242

17.

Chetchotisakd P, Chierakul W, Chaowagul W, Anunnatsiri S, Phimda K et al (2014) Trimethoprim-sulfamethoxazole versus trimethoprimsulfamethoxazole plus doxycycline as oral eradicative treatment for melioidosis (MERTH): a multicentre, double-blind, non-inferiority, randomised controlled trial. Lancet 383:807–814
Acknowledgements
We thank Prof. David Dance/Institute for tropical diseases, Oxford, UK and Prof Bart Currie/Team Leader tropical und emerging infectious Diseases, Charles Darwin University/Australia for continuous advice.
About this article
Cite this article
M, E., J, G., S, Z. et al. A rare case: first description of a patient with melioidosis presenting with pericardial effusion in Germany. Clin Res Cardiol (2021). https://doi.org/10.1007/s00392-021-01860-9
Received:

Accepted:

Published: