Abstract
In the past, satellite observations of the microwave radiation emitted from the atmosphere have been directly utilized for deriving the climate tends of vertical-layer-averaged atmospheric temperatures. This study presents the 30-year atmospheric temperature trend derived by one-dimensional variational (1D-Var) data assimilation of Microwave Sounding Unit/Advanced Microwave Sounding Unit-A (MSU/AMSU-A) observations. Firstly, the radiance measurements from MSU on board the early National Oceanic and Atmospheric Administration (NOAA)-6 to NOAA-14 and AMSU-A on board NOAA-15 to -19 have been inter-calibrated to form a fundamental climate data record. A 1D-Var method is then employed to establish the thematic climate data record of atmospheric temperature profiles that are appropriate for climate change study. Verification of the MSU/AMSU-A derived temperature profiles with collocated Global Positioning System radio occultation data confirms a reasonable good accuracy of the derived atmospheric temperature profiles in the troposphere and low stratosphere. Finally, the global climate trend of the atmospheric temperature in clear-sky conditions is deduced, showing not only a global warming in the troposphere and a cooling in the stratosphere, but also a stronger warming in the upper troposphere than in the low troposphere.
Access options
Buy single article
Instant access to the full article PDF.
US$ 39.95
Tax calculation will be finalised during checkout.
Subscribe to journal
Immediate online access to all issues from 2019. Subscription will auto renew annually.
US$ 119
Tax calculation will be finalised during checkout.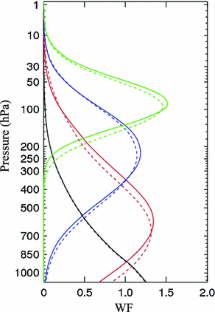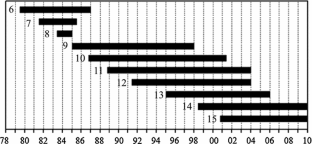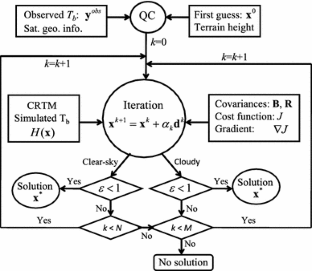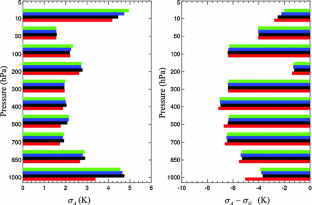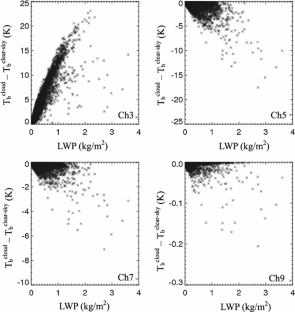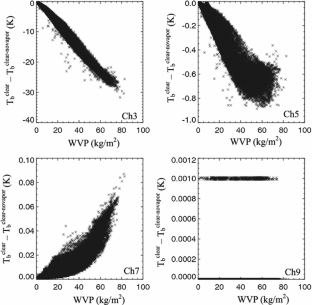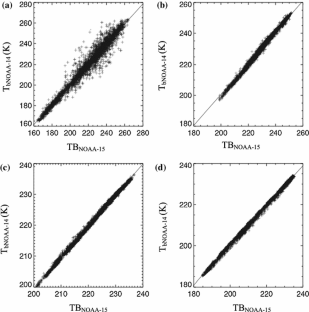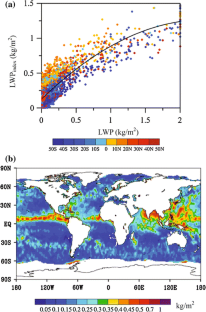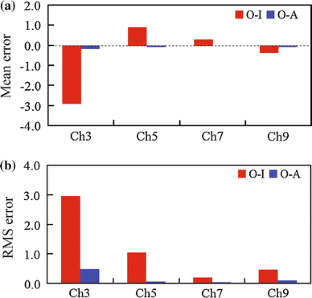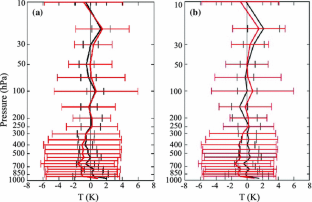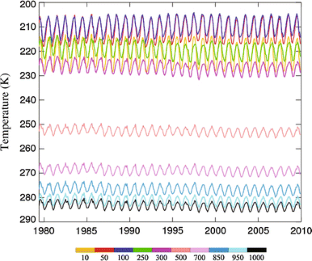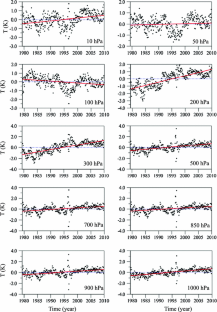 References
Anthes RA, Bernhardt PA, Chen Y, Cucurull L, Dymond KF, Ector D, Healy SB, Ho SP, Hunt DC, Kuo YH, Liu H, Manning K, Mccormick C, Meehan TK, Randel WJ, Rocken C, Schreiner WS, Sokolovskiy SC, Syndergaard S, Thompson DC, Trenberth KE, Wee TK, Yen NL, Zeng Z (2008) The COSMIC/FORMOSAT-3 mission early results. Bull Am Meteorol Soc 89:313–333

Boukabara SA, Garrett K, Chen W, Iturbide-Sanchez F, Grassotti C, Kongoli C, Chen R, Liu Q, Yan B, Weng F, Ferraro R, Kleespies T, Meng H (2011) MiRS: an all-weather 1DVAR satellite data assimilation & retrieval system. IEEE Trans Geosci Remote Sens 49:3249–3272

Christy JR, Spencer RW, Lobl ES (1998) Analysis of the merging procedure for the MSU daily temperature time series. J Clim 11:2016–2041

Fu Q, Jonanson CM, Warren SG, Seidel DJ (2004) Contribution of stratospheric cooling to satellite-inferred tropospheric temperature trends. Nature 429:55–58

Hurrell WJ, Trenberth KE (1992) An evaluation of monthly mean MSU and ECMWF global atmospheric temperatures for monitoring climate. J Clim 5:1424–1440

Kishore P, Namboothiri SP, Jiang JH (2008) Global temperature estimates in the troposphere and stratosphere: a validation study of COSMIC/FORMOSAT-3 measurements. Atmos Chem Phys Discuss 8:8327–8355

Liu Q, Weng F (2005) One-dimensional variation retrieval algorithm for temperature, water vapor and cloud profiles from Advanced Microwave Sounding Unit (AMSU). IEEE Trans Geosci Remote Sens 43:1078–1095

Liu Q, Weng F (2009) Recent stratospheric temperature observed from satellite measurements. SOLA 5:53–56

Mears CA, Wentz FJ (2009) Construction of the remote sensing systems V3.2 atmospheric temperature records from the MSU and AMSU microwave sounders. J Atmos Ocean Technol 26:1040–1056

Nash J, Forrester GF (1986) Long-term monitoring of stratospheric temperature trends using radiance measurements obtained by the TIROS-N series of NOAA spacecraft. Adv Space Res 6:37–44

Santer BD et al (2005) Amplification of surface temperature trends and variability in the tropical atmosphere. Science 309:1551–1556

Santer BD, Thorne PW, Haimberger L, Taylor KE, Widley TML, Lanzante JR, Solomon S, Free M, Glecker PJ, Jones PD, Karl TR, Klein SA, Mears C, Nychka D, Schmidt GA, Sherwood SC, Wentz FJ (2008) Consistency of modelled and observed temperature trends in the tropical troposphere. Int J Climatol 28(13):1703–1722

Scott C (2005) Climate change & tropospheric temperature trends part I—What do we know today and where is it taking us? http://www.scottchurchdirect.com/global-warming.aspx/troposphere-temperature-trends-pt1?pg=1

Weng F, Grody NC (1994) Retrieval of cloud liquid water over oceans using special sensor microwave imager (SSM/I). J Geophys Res 99:25535–25551

Weng F, Zhao L, Ferraro R, Poe G, Li X, Grody N (2003) Advanced Microwave Sounding Unit cloud and precipitation algorithms. Radio Sci 38:8086–8096

Weng F, Zou X, Qin Z (2013) Uncertainty of AMSU-A derived temperature trends in relationship with clouds and precipitation over ocean. Clim Dyn. doi:10.1007/s00382-013-1958-7

Zou C, Wang W (2011) Inter-satellite calibration of AMSU-A observations for weather and climate applications. J Geophys Res 116:D23113. doi:10.1029/2011JD016205

Zou X, Navon IM, Sela J (1993) Variational data assimilation with moist threshold processes using NMC spectral model. Tellus 45A:370–387
Acknowledgments
This work was supported by Chinese Ministry of Science and Technology project 2010CB951600 and NOAA satellite calval program. The authors thank Dr. K. Wang for his assistances in producing numerical results and figures. The views expressed in this paper reflect the opinion of the authors and do not represent the US government.
About this article
Cite this article
Weng, F., Zou, X. 30-Year atmospheric temperature record derived by one-dimensional variational data assimilation of MSU/AMSU-A observations. Clim Dyn 43, 1857–1870 (2014). https://doi.org/10.1007/s00382-013-2012-5
Received:

Accepted:

Published:

Issue Date:
Keywords
AMSU-A

Data assimilation

Climate trend