Abstract
Objective
The aim of this study is to investigate whether ventricular volume in posthemorrhagic ventricle dilatation impacts neurodevelopmental outcome. Infants were scanned with 3D cranial ultrasound in the first few months of life, and their neurodevelopmental outcome at 4, 8, 12, and 24 months corrected age (CA) was examined.
Methods
Forty-nine infants who suffered an intraventricular hemorrhage (IVH) were enrolled in the study. Subjects were scanned multiple times during their stay in the neonatal intensive care unit. Images were manually segmented to measure total volume of the lateral ventricles, and the highest volume was taken. Infants with a volume ≤ 20 cc were considered low-volume (n = 33), and infants with a volume ≥ 40 cc were considered high-volume (n = 12). Developmental outcome was assessed at 4, 8, and 12 months CA with the Alberta Infant Motor Scale (AIMS) and Infant Neurological International Battery (Infanib), and at 24 months CA with the Bayley Scales of Infant Development 3e (BSID III).
Results
Infants in the low-volume group had higher scores on the Infanib at 4 months CA, and on both the AIMS and Infanib at 8 and 12 months CA, even after controlling for gestational age, birth weight, and worst grade of IVH. We observed a trend where low-volume infants also scored higher on the cognitive and gross-motor subtests of the BSID III at 24 months CA.
Conclusion
Our results show that ventricular volume affects neurodevelopmental outcome in infants with IVH. This finding could guide the timing of future interventions, as earlier intervention may decrease the likelihood of adverse neurodevelopmental outcome.
Access options
Buy single article
Instant access to the full article PDF.
US$ 39.95
Tax calculation will be finalised during checkout.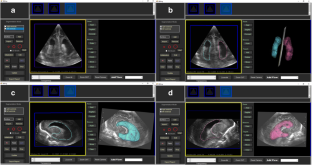 References
1.

Sheth RD (1998) Trends in incidence and severity of intraventricular hemorrhage. J Child Neurol 13:261–264

2.

Philip AGS, Allan WC, Tito AM, Wheeler LR (1989) Intraventricular hemorrhage in preterm infants: declining incidence in the 1980s. Pediatrics 84:797–801

3.

Shah P, Yoon, W E, Chan P (2017) Canadian Neonatal Network Annual Report 2017

4.

Bolisetty S, Dhawan A, Abdel-Latif M, Bajuk B, Stack J, Lui K, on behalf of the New South Wales and Australian Capital Territory Neonatal Intensive Care Units' Data Collection (2014) Intraventricular hemorrhage and neurodevelopmental outcomes in extreme preterm infants. Pediatrics 133:55–62

5.

Mukerji A, Shah V, Shah PS (2015) Periventricular / intraventricular hemorrhage and neurodevelopmental outcomes : a meta-analysis. Pediatrics 136:1132–1143. https://doi.org/10.1542/peds.2015-0944

6.

Klebermass-Schrehof K, Czaba C, Olischar M, Fuiko R, Waldhoer T, Rona Z, Pollak A, Weninger M (2012) Impact of low-grade intraventricular hemorrhage on long-term neurodevelopmental outcome in preterm infants. Childs Nerv Syst 28:2085–2092. https://doi.org/10.1007/s00381-012-1897-3

7.

Volpe JJ (2001) Neurology of the newborn, 4th edn. W.B. Saunders, Philadelphia

8.

Whitelaw A, Aquilina K (2012) Management of posthaemorrhagic ventricular dilatation. Arch Dis Child Fetal Neonatal Ed 97:229–233. https://doi.org/10.1136/adc.2010.190173

9.

Kishimoto J, Fenster A, Lee DSC, De Ribaupierre S (2018) Quantitative 3-D head ultrasound measurements of ventricle volume to determine thresholds for preterm neonates requiring interventional therapies following posthemorrhagic ventricle dilatation. J Med Imaging 5:026001. https://doi.org/10.1117/1.JMI.5.2.026001

10.

Leijser LM, Miller SP, Van Wezel-meijler G et al (2018) Posthemorrhagic ventricular dilatation in preterm infants: when best to intervene? Neurology 90:e698–e706. https://doi.org/10.1212/WNL.0000000000004984

11.

Papile L-A, Burstein J, Burstein R, Koffler H (1978) Incidence and evolution of subependymal and intraventricular hemorrhage: a study of infants with birth weights less than 1,500 gm. J Pediatr 92:529–534. https://doi.org/10.1016/S0022-3476(78)80282-0

12.

Kishimoto J, De Ribaupierre S, Lee DSC et al (2013) 3D ultrasound system to investigate intraventricular hemorrhage in preterm neonates. Phys Med Biol 58:7513–7526. https://doi.org/10.1088/0031-9155/58/21/7513

13.

Fenster A, Downey B, Cardinal HN (2001) Three-dimensional ultrasound imaging. Phys Med Biol 46:67–99

14.

Kishimoto J, Fenster A, Lee DSC, de Ribaupierre S (2016) In vivo validation of a 3-D ultrasound system for imaging the lateral ventricles of neonates. Ultrasound Med Biol 42:971–979. https://doi.org/10.1016/j.ultrasmedbio.2015.11.010

15.

Piper MC, Pinnell LE, Darrah J et al (1992) Construction and validation of the Alberta Infant Motor Scale (AIMS). Can J Public Heal 83(Suppl 2):S46–S50

16.

Ellison PH, Horn JL, Browning CA (1985) Construction of an infant neurological international battery (INFANIB) for the assessment of neurological integrity in infancy. Phys Ther 65:1326–1331. https://doi.org/10.1093/ptj/65.9.1326

17.

Bayley N (2006) Bayley scales of infant and toddler development: Bayley-III. Harcourt Assessment, Psych. Corporation

18.

Fox LM, Choo P, Rogerson SR, Spittle AJ, Anderson PJ, Doyle L, Cheong JLY (2014) The relationship between ventricular size at 1 month and outcome at 2 years in infants less than 30 weeks' gestation. Arch Dis Child Fetal Neonatal Ed 99:209–214. https://doi.org/10.1136/archdischild-2013-304374

19.

Shea TMO, Allred EN, Kuban KCK et al (2012) Intraventricular hemorrhage and developmental outcomes at 24 months of age in extremely preterm infants. J Child Neurol 27:22–29. https://doi.org/10.1177/0883073811424462

20.

Dyet LE, Kennea N, Counsell SJ, Maalouf EF, Ajayi-Obe M, Duggan PJ, Harrison M, Allsop JM, Hajnal J, Herlihy AH, Edwards B, Laroche S, Cowan FM, Rutherford MA, Edwards AD (2006) Natural history of brain lesions in extremely preterm infants studied with serial magnetic resonance imaging from birth and neurodevelopmental assessment. Pediatrics 118:536–548. https://doi.org/10.1542/peds.2005-1866

21.

Miller SP, Ferriero DM, Leonard C, Piecuch R, Glidden DV, Partridge JC, Perez M, Mukherjee P, Vigneron DB, Barkovich AJ (2005) Early brain injury in premature newborns detected with magnetic resonance imaging is associated with adverse early neurodevelopmental outcome. J Pediatr 147:609–616

22.

Saliba E, Bertrand P, Gold F, Marchand S, Laugier J (1990) Area of lateral ventricles measured on cranial ultrasonography in preterm infants : association with outcome known about the natural history of ventricular. Arch Dis Child 65:1033–1037

23.

Maunu J, Lehtonen L, Lapinleimu H et al (2011) Ventricular dilatation in relation to outcome at 2 years of age in very preterm infants: a prospective Finnish cohort study. Dev Med Child Neurol 53:48–54. https://doi.org/10.1111/j.1469-8749.2010.03785.x

24.

Van Zanten SA, de Haan TR, Ursum J, van Sonderen L (2011) Neurodevelopmental outcome of post-hemorrhagic ventricular dilatation at 12 and 24 months corrected age with high-threshold therapy. Eur J Paediatr Neurol 15:487–492. https://doi.org/10.1016/j.ejpn.2011.04.011

25.

Lind A, Parkkola R, Lehtonen L (2011) Associations between regional brain volumes at term-equivalent age and development at 2 years of age in preterm children. Pediatr Radiol 41:953–961. https://doi.org/10.1007/s00247-011-2071-x

26.

Roza SJ, Govaert PP, Lequin MH, Jaddoe VW, Moll HA, Steegers EA, Hofman A, Verhulst FC, Tiemeier H (2008) Cerebral ventricular volume and temperamental difficulties in infancy. The Generation R Study. J Psychiatry Neurosci 33:431–439

27.

Keunen K, Ivana I, Van Haastert IC et al (2016) Brain volumes at term-equivalent age in preterm infants: imaging biomarkers for neurodevelopmental outcome through early school age. J Pediatr 172:88–95. https://doi.org/10.1016/j.jpeds.2015.12.023

28.

Nosarti C, Walshe M, Rushe TM, Rifkin L, Wyatt J, Murray RM, Allin MP (2011) Neonatal ultrasound results following very preterm birth predict adolescent behavioral and cognitive outcome neonatal ultrasound results following very preterm birth predict adolescent behavioral and cognitive outcome. Dev Neuropsychol 36:118–135. https://doi.org/10.1080/87565641.2011.540546

29.

Pappas A, Adams-chapman I, Shankaran S et al (2018) Neurodevelopmental and behavioral outcomes in extremely premature neonates with ventriculomegaly in the absence of periventricular-intraventricular hemorrhage. JAMA Pediatr 172:32–42. https://doi.org/10.1001/jamapediatrics.2017.3545

30.

Jary S, De Carli A, Ramenghi LA, Whitelaw A (2012) Impaired brain growth and neurodevelopment in preterm infants with posthaemorrhagic ventricular dilatation. Acta Paediatr 101:743–748. https://doi.org/10.1111/j.1651-2227.2012.02686.x

31.

Kesler SR, Ment LR, Vohr B, Pajot SK, Schneider KC, Katz KH, Ebbitt TB, Duncan CC, Makuch RW, Reiss AL (2004) Volumetric analysis of regional cerebral development in preterm children. Pediatr Neurol 31:318–325. https://doi.org/10.1016/j.pediatrneurol.2004.06.008

32.

Peterson BS, Anderson AW, Ehrenkranz R, Staib LH, Tageldin M, Colson E, Gore JC, Duncan CC, Makuch R, Ment LR (2003) Regional brain volumes and their later neurodevelopmental correlates in term and preterm infants. Pediatrics 111:939–948
Acknowledgments
We would also like to thank the staff from the neonatal intensive care unit at Victoria Hospital for their support throughout the study, as well as the families who participated in the study.
Funding
This study was financially supported by the Canadian Institutes of Health Research (CIHR).
Ethics declarations
Ethics approval for this study was obtained from the Research Ethics Board of Western University, London, ON, Canada.
Conflict of interest
The authors have no conflicts of interest to declare.
Additional information
Publisher's note
Springer Nature remains neutral with regard to jurisdictional claims in published maps and institutional affiliations.
About this article
Cite this article
Lo, M., Kishimoto, J., Eagleson, R. et al. Does ventricular volume affect the neurodevelopmental outcome in infants with intraventricular hemorrhage?. Childs Nerv Syst 36, 569–575 (2020). https://doi.org/10.1007/s00381-019-04355-1
Received:

Accepted:

Published:

Issue Date:
Keywords
Intraventricular hemorrhage

Ventricle dilatation

3D ultrasound

Segmentation

Developmental outcome