Abstract
Objective
The purpose of the paper is to examine the current state of the art about epidemiology, diagnosis, and treatment of this infection.
Methods
A review of the literature was performed through a PubMed search of original articles, case reports, and reviews using the key words "brain abscess," "cerebral abscess," "brain infection," "intracranial suppuration," "otogenic brain abscess," "otitis complications," and "sinusitis complications."
Results
Pediatric brain abscess is a rare but serious infection, often involving patients with specific risk factors and burdened by a high risk of morbidity and mortality. Brain abscess incidence and mortality decreased over the years, thanks to improved antibiotic therapy, new neurosurgical techniques, and the wide spread of vaccinations. There are no guidelines for the adequate diagnostic-therapeutic pathway in the management of brain abscesses; therefore, conflicting data emerge from the literature. In the future, multicentric prospective studies should be performed in order to obtain stronger evidences about brain abscesses management. Over the next few years, changes in epidemiology could be observed because of risk factors changes.
This is a preview of subscription content, log in to check access.
Access options
Buy single article
Instant access to the full article PDF.
US$ 39.95
Price includes VAT for USA
Subscribe to journal
Immediate online access to all issues from 2019. Subscription will auto renew annually.
US$ 199
This is the net price. Taxes to be calculated in checkout.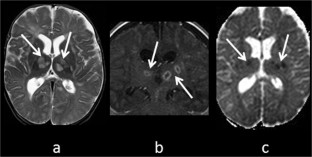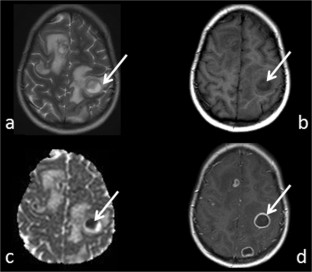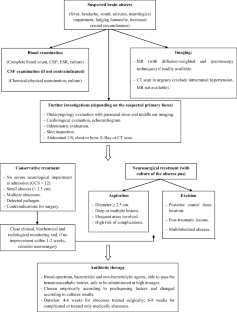 References
1.

Acar M, Sutcu M, Akturk H, Muradova A, Hancerli Torun S, Salman N, Caliskan N, Izgi N, Somer (2016) Evaluation of Short-Term Neurological Outcomes in Children with Brain Abscesses. Turk Neurosurg. https://doi.org/10.5137/1019-5149.JTN.18672-16.1

2.

Arlotti M, Grossi P, Pea F, Tomei G, Vullo V, De Rosa FG, Di Perri G, Nicastri E, Lauria FNJ, Carosi G, Moroni M, Ippolito G (2010) Consensus document on controversial issues for the treatment of infections of the central nervous system: bacterial brain abscesses. Int J Infect Dis 14(4):S79–S92

3.

Atiq M, Ahmed US, Allana SS, Chisti KN (2006) Brain abscess in children. Indian J Pediatr 73(5):401–404

4.

Auvichayapat N, Auvichayapat P, Aungwarawong S (2007) Brain abscess in infants and children: a retrospective study of 107 patients in Northeast Thailand. J Med Assoc Thail 90(8):1601–1607

5.

Bank DE, Carolan PL (1993) Cerebral abscess formation following ocular trauma: a hazard associated with common wooden toys. Pediatr Emerg Care 9:285–288

6.

Baytan B, Evim MS, Güler S, Güneş AM, Okan M (2015) Acute central nervous system complications in pediatric acute lymphoblastic leukemia. Pediatr Neurol 53(4):312–318

7.

Britt RH, Enzmann DR, Yeager AS (1981) Neuropathological and computerized tomographic findings in experimental brain abscess. J Neurosurg 55:590–603

8.

Brizuela M, Pérez G, Martiren S, Varela Baino AN, Cedillo C, Ruvinsky S, Epelbaum C, Isasmendi A, Litterio M, Pinheiro JL, Bologna R (2017) Absceso cerebral en niños: experiencia en diez años en un hospital pediátrico de alta complejidad. Arch Argent Pediatr 115(4):e230–e232/e230

9.

Brook I (2017) Microbiology and treatment of brain abscess. J Clin Neurosci 38:8–12

10.

Brouwer MC, Coutinho JM, van de Beek D (2014) Clinical characteristics and outcome of brain abscess. Systematic review and meta-analysis. Neurology 82:806–813

11.

Canpolat M, Ceylan O, Per H, Koc G, Tumturk A, Kumandas S, Patiroglu T, Doganay S, Gumus H, Unal E, Kose M, Gorkem SB, Kurtsoy A, Ozturk MK (2015) Brain abscesses in children: results of 24 children from a reference center in Central Anatolia, Turkey. J Child Neurol 30(4):458–467

12.

Capua T, Klivitsky A, Bilavsky E, Ashkenazi-Hoffnung L, Roth J, Constantini S, Grisaru-Soen G (2018) Group a streptococcal brain abscess in the pediatric population - case series and review of the literature. Pediatr Infect Dis J Feb 16:967–970. https://doi.org/10.1097/INF.0000000000001947

13.

Carpenter J, Stapleton S, Holliman R (2007) Retrospective analysis of 49 cases of brain abscess and review of the literature. Eur J Clin Microbiol Infect Dis 26:1–11

14.

Chowdhry SA, Cohen AR (2012) Citrobacter brain abscesses in neonates: early surgical intervention and review of the literature. Childs Nerv Syst 28(10):1715–1722

15.

Cole TS, Clark ME, Jenkins AJ, Clark JE (2012) Pediatric focal intracranial suppuration: a UK single-center experience. Childs Nerv Syst 28:2109–2114

16.

Costerus JM, Brouwer MC, van de Beek D (2018) Technological advances and changing indications for lumbar puncture in neurological disorders. Lancet Neurol 17:268–278

17.

Dabbah H, Elias N, Bentur L (2009) Foreign-body aspiration as an aetiology for brain abscess. Arch Dis Child 94(8):601

18.

Duarte MJ, Kozin ED, Barshak MB, Reinshagen K, Knoll RM, Abdullah KG, Welling DB, Jung DH (2018) Otogenic brain abscesses: a systematic review. https://doi.org/10.1002/lio2.150

19.

Felsenstein S, Williams B, Shingadia D, Coxon L, Riordan A, Demetriades AK, Chandler CL, Bassi S, Koutoumanou E, Stapleton S, Sharland M, Bryant PA (2013) Clinical and microbiologic features guiding treatment recommendations for brain abscesses in children. Pediatr Infect Dis J 32(2):129–135

20.

Frazier JL, Ahn ES, Jallo GI (2008) Management of brain abscesses in children. Neurosurg Focus 24(6):E8

21.

Gadgil N, Patel AJ, Gopinath SP (2013) Open craniotomy for brain abscess: a forgotten experience? Surg Neurol Int 4:3

22.

Gaskill SJ, Marlin AE (2008) Brain abscesses and encephalitis. In: Albright AL, Pollack IF, Adelson PD (eds) Principles and practice of pediatric neurosurgery, ed 2. Thieme, New York, pp 1162–1181

23.

Gefen A, White A (2017) Asymptomatic pulmonary arteriovenous malformations in children with hereditary hemorragic telangiectasia. Pediatr Pulmonol 52:1194–1197

24.

Gelabert-González M, Serramito-García R, García-Allut A, Cutrín-Prieto J (2008) Management of brain abscess in children. J Paediatr Child Health 44(12):731–735

25.

George R, Andronikou S, du Plessis J, du Plessis AM, Van Toorn R, Maydell A (2009) Central nervous system manifestations of HIV infection in children. Pediatr Radiol 39(6):575–585

26.

Goodkin HP, Harper MB, Pomeroy SL (2004) Intracerebral abscess in children: historical trends at Children's hospital Boston. Pediatrics 113:1765–1770

27.

Góralska K, Blaszkowska J, Dzikowiec M (2018) Neuroinfections caused by fungi. Infection. 46:443–459. https://doi.org/10.1007/s15010-018-1152-2

28.

Helweg-Larsen J, Astradsson A, Richhall H, Erdal J, Laursen A, Brennum J (2012) Pyogenic brain abscess, a 15 year survey. BMC Infect Dis 12:332

29.

Jain A, Arora N, Meher R, Passey JC, Bansal R (2017) Intracranial complications of CSOM in pediatric patients: a persisting problem in developing countries. Int J Pediatr Otorhinolaryngol 100:128–131

30.

Kao KL, Wu KG, Chen CJ, Wu JJ, Tang RB, Chang KP, Wong TT (2008) Brain abscesses in children: analysis of 20 cases presenting at a medical center. J Microbiol Immunol Infect 41:403–407

31.

Kim JY, Park SY, Lee JM, Kim YK, Kim SY (2016) Intracranial abscess as a complication of X-linked Agammaglobulinemia. Childs Nerv Syst 32:2049–2051

32.

Kocherry XG, Hegde T, Sastry KVR, Mohanty A (2008) Efficacy of stereotactic aspiration in deep-seated and eloquent-region intracranial pyogenic abscesses. Neurosurg Focus 24(6):E13

33.

Krzysztofiak A, Bozzola E, Lancella L, Quondamcarlo A, Gesualdo F, Ugazio AG (2010) Linezolid therapy of brain abscess. Pediatr Infect Dis J 29(11):1063–1064

34.

Krzysztofiak A, Zangari P, De Luca M, Villani A (2017) Brain abscesses: an overview in children. J Pediatr Infect Dis 14:002–005. https://doi.org/10.1055/s-0037-1615786

35.

Kum RO, Özcan M, Ulusal T, Dündar G, Yılmaz YF, Ünal A (2017) A rare complication of chronic otitis media: cerebellar abscess. Turk Arch Otorhinolaryngol 55(3):140–143

36.

Lackner H, Sovinz P, Benesch M, Smolle-Jüttner F, Mokry M, Schwinger W, Moser A, Urban C (2009) Management of brain abscesses in children treated for acute lymphoblastic leukemia. Pediatr Blood Cancer 52(3):408–411

37.

Laulajainen-Hongisto A, Lempinen L, Färkkilä E, Saat R, Markkola A, Leskinen K, Blomstedt G, Aarnisalo AA, Jero J (2016) Intracranial abscesses over the last four decades; changes in aetiology, diagnostics, treatment and outcome. Infect Dis (Lond) 48(4):310–316

38.

Lechowicz M, Dąbek K, Majewska U, Bekesińska-Figatowska M, Borszewska-Kornacka MK, Bokiniec R (2017) Multiple brain abscesses caused by Citrobacter Koseri in a preterm neonate - case report. Pol J Radiol 82:837–841

39.

Lee CG, Kang SH, Kim YJ, Shin HJ, Choi HS, Lee JH, Lee MH (2010) Brain abscess in Korean children: a 15-year single center study. Korean J Pediatr 53(5):648–652

40.

Liu J, Bai R, Li Y, Staedtke V, Zhang S, van Zijl PCM, Liu G (2018) MRI detection of bacterial brain abscesses and monitoring of antibiotic treatment using bacCEST. Magn Reson Med 80:662–671

41.

Louie JP, Osterhoudt KC, Christian CW (2000) Brain abscess following delayed endoscopic removal of an initially asymptomatic esophageal coin. Pediatr Emerg Care 16(2):102–105

42.

Maraki S, Papadakis IS, Chronakis E, Panagopoulos D, Vakis A (2016) Aggregatibacter aphrophilus brain abscess secondary to primary tooth extraction: case report and literature review. J Microbiol Immunol Infect 49(1):119–122

43.

Menon S, Bharadwaj R, Chowdhary A, Kaundinya DV, Palande DA (2008) Current epidemiology of intracranial abscesses: a prospective 5 year study. J Med Microbiol 57(Pt 10:1259–1268

44.

Mishra P, Prasad KN, Singh K, Sahu RN, Ojha BK (2016) Association of ICAM-1 (K469E) and MCP-1 −2518 a>G gene polymorphism with brain abscess. J Neuroimmunol 292:102–107

45.

Muccio CF, Caranci F, D'Arco F, Cerase A, De Lipsis L, Esposito G, Tedeschi E, Andreula C (2014) Magnetic resonance features of pyogenic brain abscesses and differential diagnosis using morphological and functional imaging studies: a pictorial essay. J Neuroradiol 41(3):153–167

46.

Muzumdar D, Jhawar S, Goel A (2011) Brain abscess: an overview. Int J Surg 9(2):136–144

47.

Naderi S, Nejat F, Shahjouei S, El Khashab M (2012) Cranial dermal sinus: presentation, complications and management. Pediatr Neurosurg 48(2):86–92

48.

Nathoo N, Nadvi SS, Narotam PK, van Dellen JR (2011) Brain abscess: management and outcome analysis of a computed tomography era experience with 973 patients. World Neurosurg 75(5–6):716–726

49.

Nau R, Seele J, Djukic M, Eiffert H (2018) Pharmacokinetics and pharmacodynamics of antibiotics in central nervous system infections. Curr Opin Infect Dis 31(1):57–68

50.

Nicolosi A, Hauser WA, Musicco M, Kurland LT (1991) Incidence and prognosis of brain abscess in a defined population: Olmsted County, Minnesota, 1935–1981. Neuroepidemiology 10:122–131

51.

Ong CT, Tsai CF, Wong YS, Chen SCC (2017) Epidemiology of brain abscess in Taiwan: a 14-year population-based cohort study. PLoS One 12(5):e0176705

52.

Özsürekci Y, Kara A, Cengiz AB, Çelik M, Özkaya-Parlakay A, Karadağ-Öncel E, Ceyhan M (2012) Brain abscess in childhood: a 28-year experience. Turk J Pediatr 54(2):144–149

53.

Pal D, Bhattacharyya A, Husain M, Prasad KN, Pandey CM, Gupta RK (2010) In vivo proton MR spectroscopy evaluation of pyogenic brain abscesses: a report of 194 cases. Am J Neuroradiol 31:360–366

54.

Pandey P, Umesh S, Bhat D, Srinivas D, Abraham R, Pillai S, Balasubramaniam A, Devi I, Sampath S, Chandramouli BA (2008) Cerebellar abscesses in children: excision or aspiration? J Neurosurg Pediatrics 1:31–34

55.

Patel AP, Masterson L, Deutsch CJ, Scoffings DJ, Fish BM (2015) Management and outcomes in children with sinogenic intracranial abscesses. Int J Pediatr Otorhinolaryngol 79(6):868–873

56.

Raffaldi I, Garazzino S, Castelli GG, Lipreri R, Lancella L, Esposito S, Giannini AM, Montagnani C, Marseglia GL, Pignata C, Bernardi F, Tovo PA (2017) SITIP BRAIN ABSCESSES REGISTRY. BRAIN abscesses in children: an Italian multicentre study. Epidemiol Infect 145(13):2848–2855

57.

Ratnaike TE, Das S, Gregson BA, Mendelow AD (2011) Review of brain abscess surgical treatment—78 years: aspiration versus excision. World Neurosurg 76(5):431–436

58.

Reiche W, Schuchardt V, Hagen T, Il'yasov KA, Billmann P, Weber J (2010) Differential diagnosis of intracranial ring enhancing cystic mass lesions—role of diffusion-weighted imaging (DWI) and diffusion-tensor imaging (DTI). Clin Neurol Neurosurg 112(3):218–225

59.

Renier D, Flandin C, Hirsch E, Hirsch JF (1988) Brain abscesses in neonates. A study of 30 cases. J Neurosurg 69(6):877–882

60.

Roche M, Humphreys H, Smyth E, Phillips J, Cunney R, McNamara E, O'Brien D, McArdle O (2003) A twelve-year review of central nervous system bacterial abscesses; presentation and aetiology. Clin Microbiol Infect 9(8):803–809

61.

Rossi A, Martinetti C, Morana G, Severino M, Tortora D (2016) Neuroimaging of infectious and inflammatory diseases of the pediatric cerebellum and brainstem. Neuroimaging Clin N Am 26(3):471–487

62.

Sahbudak Bal Z, Eraslan C, Bolat E, Avcu G, Kultursay N, Ozkinay F, Kurugol Z, Vardar F (2018) Brain abscess in children: a rare but serious infection. Clin Pediatr (Phila) 57(5):574–579

63.

Sedaghat AR, Wilke CO, Cunningham MJ, Ishman SL (2014) Socioeconomic disparities in the presentation of acute bacterial sinusitis complications in children. Laryngoscope 124(7):1700–1706

64.

Shachor-Meyouhas Y, Bar-Joseph G, Guilburd JN, Lorber A, Hadash A, Kassis I (2010) Brain abscess in children – epidemiology, predisposing factors and management in the modern medicine era. Acta Paediatr 99(8):1163–1167

65.

Sheehan JP, Jane JA, Ray DK, Goodkin HP (2008) Brain abscess in children. Neurosurg Focus 24:E6. https://doi.org/10.3171/FOC/2008/24/6/E6

66.

Shovlin CL, Condliffe R, Donaldson JW, Kiely DG, Wort SJ, on behalf of the British Thoracic Society (2017) British Thoracic Society clinical statement on pulmonary arteriovenous malformations. Thorax 72:1154–1163

67.

Sonneville R, Magalhaes E, Meyfroidt G (2017) Central nervous system infections in immunocompromised patients. Curr Opin Crit Care 23(2):128–133

68.

Udayakumaran S, Onyia CU, Kumar RK (2017) Forgotten? Not yet. Cardiogenic brain abscess in children: a case series based review. World Neurosurg 107:124–129

69.

Van de Beek D, Cabellos C, Dzupova O, Esposito S, Klein M, Kloek AT, Leib SL, Mourvillier B, Ostergaard C, Pagliano P, Pfister HW, Read RC, Resat Sipahi O, Brouwer MC, for the ESCMID Study Group for Infections of the Brain (ESGIB) (2016) ESCMID guideline: diagnosis and treatment of acute bacterial meningitis. Clin Microbiol Infect 22:S37–S62

70.

Zhang Z, Cai X, Li J, Kang X, Wang H, Zhang L, Yan R, Gao N, Liu S, Yue S, Zhang J, Yang S, Yang X (2016) Retrospective analysis of 620 cases of brain abscess in Chinese patients in a single center over a 62-year period. Acta Neurochir 158:733–739
Ethics declarations
Conflict of interest
The authors declare that they have no conflict of interest.
Additional information
Publisher's note
Springer Nature remains neutral with regard to jurisdictional claims in published maps and institutional affiliations.
About this article
Cite this article
Mameli, C., Genoni, T., Madia, C. et al. Brain abscess in pediatric age: a review. Childs Nerv Syst 35, 1117–1128 (2019). https://doi.org/10.1007/s00381-019-04182-4
Received:

Accepted:

Published:

Issue Date:
Keywords
Brain abscess

Intracranial infection

Children

Central nervous system infections