Abstract
Purpose
Dural sinus malformations (DSMs) are rare pediatric vascular lesions that have variable presentations and outcomes. We present three cases of midline DSMs and discuss the treatment strategy employed for each lesion. A review of the literature was completed to summarize current literature and treatment practices.
Methods
A retrospective review of the electronic medical record and all available imaging studies was performed for each of our patients.
Results
Patient 1 had a prenatally diagnosed DSM which decreased in size despite no intervention. She was born without complication and continues to do well at 15 months of age. Patient 2 presented 2 weeks after birth with cardiac failure, intracranial hemorrhage, and seizures and imaging showed a large midline DSM with multiple high-flow shunts. She required multiple endovascular embolizations with complete occlusion of the lesion. At her 3-year follow-up, she was neurologically normal. The third patient was diagnosed prenatally with an enlarging DSM. Multiple endovascular embolizations, surgical decompression, cranial expansion, and CSF diversion were required for treatment. At her 2.5-year follow-up, she was meeting developmental milestones, with some motor delay.
Conclusion
Early diagnosis and treatment, if necessary, of DSMs are critical to prevent cardiac failure or parenchymal injury from chronic venous hypertension. Management should be decided on individual case basis depending on the angioarchitecture and progression of the lesion and can involve observation, endovascular embolization, surgical interventions, or a combination of treatments. A personalized approach to treating these variable lesions can be associated with good outcomes.
Access options
Buy single article
Instant access to the full article PDF.
US$ 39.95
Tax calculation will be finalised during checkout.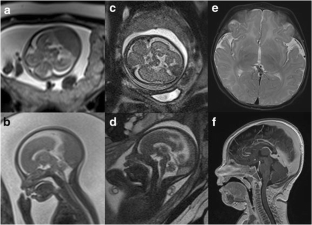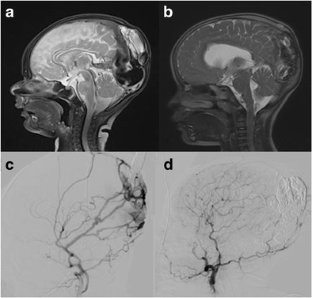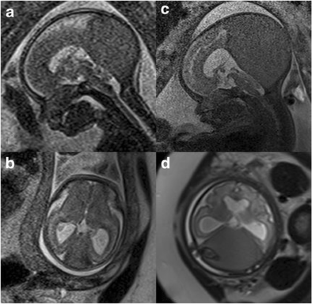 References
1.

Albright AL, Latchaw RE, Price RA (1983) Posterior dural arteriovenous malformations in infancy. Neurosurgery 13:129–135

2.

Asai H, Okamoto T, Tsuchida E et al (2014) Thrombosed dural sinus malformation in a fetus: a case report. J Neuroimaging 24:603–606

3.

Barbosa M, Mahadevan J, Weon YC et al (2003) Dural sinus malformations (DSM) with giant lakes, in neonates and infants. Review of 30 consecutive cases. Interv Neuroradiol 9:407–424

4.

Breysem L, Witters I, Spitz B et al (2006) Fetal magnetic resonance imaging of an intracranial venous thrombosis. Case report. Fetal Diagn Ther 21:13–17

5.

Byrd SE, Abramowicz JS, Kent P et al (2012) Fetal MR imaging of posterior intracranial dural sinus thrombosis: a report of three cases with variable outcomes. Pediatr Radiol 42:536–543

6.

Clode N, Gouveia R, Graca LM (2005) Prenatal diagnosis of thrombosis of the dural sinuses. Int J Gynaecol Obstet 91:172–174

7.

de Haan TR, Padberg RD, Hagebeuk EE et al (2008) A case of neonatal dural sinus malformation: clinical symptoms, imaging and neuropathological investigations. Eur J Paediatr Neurol 12:41–45

8.

Emamian SA, Bulas DI, Vezina GL et al (2002) Fetal MRI evaluation of an intracranial mass: in utero evolution of hemorrhage. Pediatr Radiol 32:593–597

9.

Gicquel JM, Potier A, Sitruk S et al (2000) Normal outcome after prenatal diagnosis of thrombosis of the torcular herophili. Prenat Diagn 20:824–827

10.

Gordon IJ, Shah BL, Hardman DR et al (1977) Giant dural supratentorial arteriovenous malformation. AJR Am J Roentgenol 129:734–736

11.

Has R, Esmer AC, Kalelioglu I et al (2013) Prenatal diagnosis of torcular herophili thrombosis: report of 2 cases and review of the literature. J Ultrasound Med 32:2205–2211

12.

Jagadeesan B, Zachararotos H, Shea K et al (2014) P-023 transfontanelle and transcardiac veno-arterial approaches for embolization of complex pediatric intra-cranial vascular malformations. J Neurointerv Surg 6(Suppl 1):A32–3

13.

Jenny B, Zerah M, Swift D et al (2010) Giant dural venous sinus ectasia in neonates. J Neurosurg Pediatr 5:523–528

14.

Jung E, Won HS, Kim SK et al (2006) Spontaneous resolution of prenatally diagnosed dural sinus thrombosis: a case report. Ultrasound Obstet Gynecol 27:562–565

15.

Kincaid PK, Duckwiler GR, Gobin YP et al (2001) Dural arteriovenous fistula in children: endovascular treatment and outcomes in seven cases. AJNR Am J Neuroradiol 22:1217–1225

16.

Komiyama M, Ishiguro T, Kitano S et al (2004) Serial antenatal sonographic observation of cerebral dural sinus malformation. AJNR Am J Neuroradiol 25:1446–1448

17.

Komiyama M, Matsusaka Y, Ishiguro T et al (2004) Endovascular treatment of dural sinus malformation with arteriovenous shunt in a low birth weight neonate—case report. Neurol Med Chir (Tokyo) 44:655–659

18.

Land T, Teo M, Bhattacharya J et al (2012) Cerebellar haemorrhage in a 12-year-old girl with giant dural sinus malformation. Br J Neurosurg 26:412–414

19.

Lasjaunias P, Magufis G, Goulao A et al (1996) Anatomoclinical aspects of dural arteriovenous shunts in children. Review of 29 cases. Interv Neuroradiol 2:179–191

20.

Lato K, Geipel A, Berg C et al (2012) Prenatal diagnosis of an isolated dural sinus malformation with thrombosis. J Ultrasound Med 31:2039–2041

21.

Laurichesse Delmas H, Winer N, Gallot D et al (2008) Prenatal diagnosis of thrombosis of the dural sinuses: report of six cases, review of the literature and suggested management. Ultrasound Obstet Gynecol 32:188–198

22.

Legendre G, Picone O, Levaillant JM et al (2009) Prenatal diagnosis of a spontaneous dural sinus thrombosis. Prenat Diagn 29:808–813

23.

Liu CA, Chen HC, Luo CB et al (2012) Dural sinus malformation with arteriovenous fistulae in a newborn: positive outcome following endovascular management. J Chin Med Assoc 75:43–46

24.

Liu H, Kuo M, Tu Y (1999) Embolization of a giant torcular dural arteriovenous fistula in a neonate. Pediatr Neurosurg 30:258–262

25.

McInnes M, Fong K, Grin A et al (2009) Malformations of the fetal dural sinuses. Can J Neurol Sci 36:72–77

26.

Merzoug V, Flunker S, Drissi C et al (2008) Dural sinus malformation (DSM) in fetuses. diagnostic value of prenatal MRI and follow-up. Eur Radiol 18:692–699

27.

Mohamed Z, Batista LL, Sachet M et al (2002) Growing dural sinus malformation with associated developmental venous anomaly, multiple cavernomas and facial venous malformation in an infant. an associated disease or a disease spectrum? Interv Neuroradiol 8:421–430

28.

Morita A, Meyer FB, Nichols DA et al (1995) Childhood dural arteriovenous fistulae of the posterior dural sinuses: three case reports and literature review. Neurosurgery 37:1193–9

29.

Okudera T, Huang YP, Ohta T et al (1994) Development of posterior fossa dural sinuses, emissary veins, and jugular bulb: morphological and radiologic study. AJNR Am J Neuroradiol 15:1871–1883

30.

Orbach D, Storey A, Morash D et al (2014) E-066 pathogenesis of dural sinus malformations as demonstrated by fetal imaging: a decision-making crucible for parents and clinicians. J Neurointerv Surg 6(Suppl 1):A69–70

31.

Pandey V, Dummula K, Parimi P (2012) Antenatal thrombosis of torcular herophili presenting with anemia, consumption coagulopathy and high-output cardiac failure in a preterm infant. J Perinatol 32:728–730

32.

Ross DA, Walker J, Edwards MS (1986) Unusual posterior fossa dural arteriovenous malformation in a neonate: case report. Neurosurgery 19:1021–1024

33.

Rossi A, De Biasio P, Scarso E et al (2006) Prenatal MR imaging of dural sinus malformation: a case report. Prenat Diagn 26:11–16

34.

Sato Y, Fujita Y, Anami A et al (2013) Doppler sonographic evaluation of arteriovenous shunt flow in a fetus with dural sinus malformation. J Obstet Gynaecol Res 39:1081–1084

35.

Simsek Y, Oztanir N, Sigirci A et al (2012) Spontaneous resolution of fetal dural sinus thrombosis following term delivery of a live infant. Ultrasound Obstet Gynecol 40:614–615

36.

Spampinato MV, Hardin V, Davis M et al (2008) Thrombosed fetal dural sinus malformation diagnosed with magnetic resonance imaging. Obstet Gynecol 111:569–572

37.

Toulgoat F, Lasjaunias P (2013) Vascular malformations of the brain. Handb Clin Neurol 112:1043–1051

38.

Van Keirsbilck J, Naulaers G, Cannie M et al (2007) Prenatal diagnosis of a dural sinus thrombosis with favorable outcome. Prenat Diagn 27:1056–1058

39.

Visentin A, Falco P, Pilu G et al (2001) Prenatal diagnosis of thrombosis of the dural sinuses with real-time and color doppler ultrasound. Ultrasound Obstet Gynecol 17:322–325
Ethics declarations
Conflict of interest
Both authors have no conflicts of interest.
About this article
Cite this article
Miller, C., Guillaume, D. Management of midline dural sinus malformations and review of the literature. Childs Nerv Syst 32, 1449–1461 (2016). https://doi.org/10.1007/s00381-016-3115-1
Received:

Accepted:

Published:

Issue Date:
Keywords
Dural sinus malformations

Midline

Treatment

Outcomes