Abstract
Introduction
The arachnoid mater is a delicate and avascular layer that lies in direct contact with the dura and is separated from the pia mater by the cerebrospinal fluid-filled subarachnoid space. The subarachnoid space is divided into cisterns named according to surrounding brain structures.
Methods
The medical literature on this meningeal layer was reviewed in regard to historical aspects, etymology, embryology, histology, and anatomy with special emphasis on the arachnoid cisterns. Cerebrospinal fluid dynamics are discussed along with a section devoted to arachnoid cysts.
Conclusion
Knowledge on the arachnoid mater and cerebrospinal fluid dynamics has evolved over time and is of great significance to the neurosurgeon in clinical practice.
This is a preview of subscription content, log in to check access.
Access options
Buy single article
Instant access to the full article PDF.
US$ 39.95
Price includes VAT for USA
Subscribe to journal
Immediate online access to all issues from 2019. Subscription will auto renew annually.
US$ 199
This is the net price. Taxes to be calculated in checkout.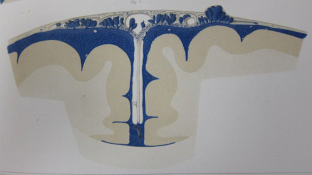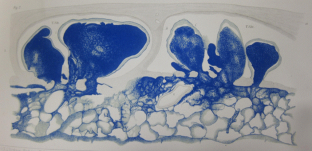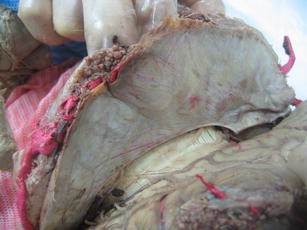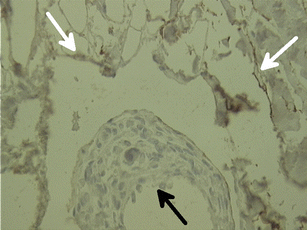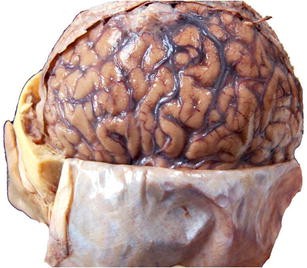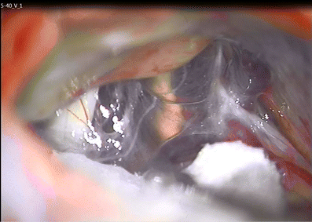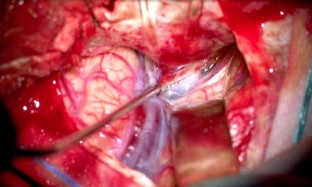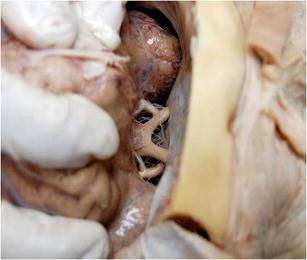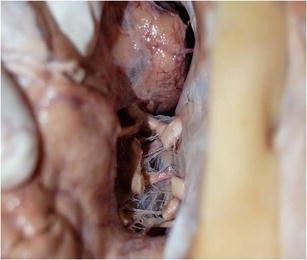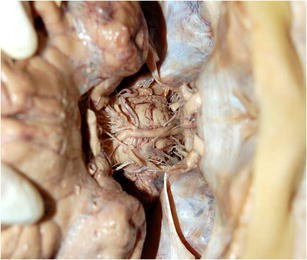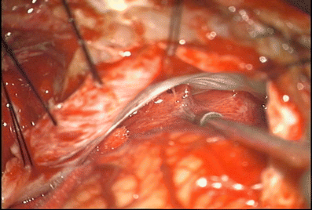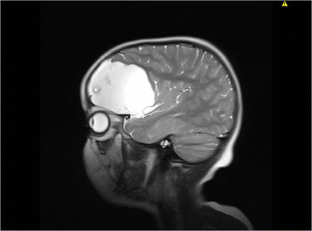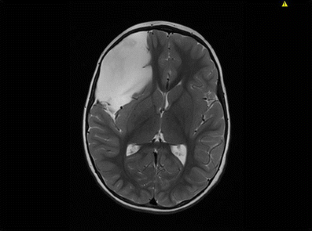 References
1.

Alcolado R, Weller RO, Parrish EP, Garrod D (1988) The cranial arachnoid and pia mater in man: anatomical and ultrastructural observations. Neuropathol Appl Neurobiol 14:1–17

2.

Ames A 3rd, Sakanoue M, Endo S (1964) Na, K, Ca, Mg, and C1 concentrations in choroid plexus fluid and cisternal fluid compared with plasma ultrafiltrate. J Neurophysiol 27:672–681

3.

Ames A 3rd, Higashi K, Nesbett FB (1965) Effects of Pco2 acetazolamide and ouabain on volume and composition of choroid-plexus fluid. J Physiol 181:516–524

4.

Ames A 3rd, Higashi K, Nesbett FB (1965) Relation of potassium concentration in choroidplexus fluid to that in plasma. J Physiol 181:506–515

5.

Andres K (1967) Uber die Feinstruktur der Arachnoidea und Dura mater von Mammalia. Z Zellforsch Mikrosk Anat 79:272–295

6.

Angelov DN, Vasilev VA (1989) Morphogenesis of rat cranial meninges. A light- and electron-microscopic study. Cell Tissue Res 257:207–216

7.

Bakay L (1991) Discovery of the arachnoid membrane. Surg Neurol 36:63–68

8.

Barshes N, Demopoulos A, Engelhard HH (2005) Anatomy and physiology of the leptomeninges and CSF space. Cancer Treat Res 125:1–16

9.

Bering EA Jr (1955) Choroid plexus and arterial pulsation of CSF; demonstration of the choroid plexuses as a cerebrospinal fluid pump. AMA Arch Neurol Psychiatry 73:165–172

10.

Bichat M (1800) Traité des membranes en général et de diverses membranes en particulier. Méquignon-Marvis, Paris

11.

Bichat M (1813) A treatise on the membranes. Hilliard & Metcalf, Cambridge

12.

Bierny JP, Komar NN (1977) The sylvian cistern on computed tomography scanning. J Comput Assist Tomogr 1:227–230

13.

Bischoff T (1842) Entwickelungsgeschichte der Säugethiere und des Menschen

14.

Blasius G, Vesling J (1666) Syntagma Anatomicum

15.

Brasil AV, Schneider FL (1993) Anatomy of Liliequist's membrane. Neurosurgery 32:956–960, discussion 960–951

16.

Bright R (1831) Serous cysts in the arachnoid. In: Reports of medical cases selected with a view of illustrating the symptoms and cure of diseases by a reference to morbid anatomy. Longman, London

17.

Casserius I (1627) Tabulae anatomicae LXXIIX, Venice

18.

Chen F, Deng XF, Liu B, Zou LN, Wang DB, Han H (2011) Arachnoid granulations of middle cranial fossa: a population study between cadaveric dissection and in vivo computed tomography examination. Surg Radiol Anat 33:215–221

19.

Choi JU, Kim DS (1998) Pathogenesis of arachnoid cyst: congenital or traumatic? Pediatr Neurosurg 29:260–266

20.

Claremont (1902) Sur le developpement des méninges chez la toupe. Arch Biol 32

21.

Contugno D (1764) De ischiade nervosa commentarius. Fretres Simonii, Naples

22.

Cruveilhier J (1847) The anatomy of the human body. Harper & Brothers, New York

23.

Cserr HF, Harling-Berg CJ, Knopf PM (1992) Drainage of brain extracellular fluid into blood and deep cervical lymph and its immunological significance. Brain Pathol 2:269–276

24.

Dandy WE, Blackfan KD (1914) Internal hydrocephalus. An experimental, clinical, and pathological study. Am J Dis Child 8:406–482

25.

Dandy WE (1919) Experimental hydrocephalus. Ann Surg 70:129–142

26.

Davson H, Welch K, Segal M (1987) Physiology and pathophysiology of the cerebrospinal fluid. Churchill Livingstone, Edinburgh

27.

Faivre E (1853) Observations sur les granulations meningiennes ou glandes de Pacchioni. Ann Sci Nat 321–33

28.

Fantoni J (1738) Opuscula medica et physiologica, Geneva

29.

Farb RI (2007) The dural venous sinuses: normal intraluminal architecture defined on contrast-enhanced MR venography. Neuroradiology 49:727–732

30.

Fox RJ, Walji AH, Mielke B, Petruk KC, Aronyk KE (1996) Anatomic details of intradural channels in the parasagittal dura: a possible pathway for flow of cerebrospinal fluid. Neurosurgery 39:84–90, discussion 90–81

31.

Frazier C, Peet M (1914) Factors of influence in the origin and circulation of the cerebrospinal fluid. Am J Physiol 35:268–282

32.

Froelich SC, Abdel Aziz KM, Cohen PD, van Loveren HR, Keller JT (2008) Microsurgical and endoscopic anatomy of Liliequist's membrane: a complex and variable structure of the basal cisterns. Neurosurgery 63:ONS1–8, discussion ONS8-9

33.

Galassi E, Piazza G, Gaist G, Frank F (1980) Arachnoid cysts of the middle cranial fossa: a clinical and radiological study of 25 cases treated surgically. Surg Neurol 14:211–219

34.

Galassi E, Tognetti F, Gaist G, Fagioli L, Frank F, Frank G (1982) CT scan and metrizamide CT cisternography in arachnoid cysts of the middle cranial fossa: classification and pathophysiological aspects. Surg Neurol 17:363–369

35.

Galassi E, Gaist G, Giuliani G, Pozzati E (1988) Arachnoid cysts of the middle cranial fossa: experience with 77 cases treated surgically. Acta Neurochir Suppl (Wien) 42:201–204

36.

Gardner WJ (1976) Letter: the Pacchionian granulations. J Neurosurg 44:270

37.

Goelicke AO, Ruysch F (1697) Epistola anatomica, problematica nona. Apud J. Wolters

38.

Gosalakkal JA (2002) Intracranial arachnoid cysts in children: a review of pathogenesis, clinical features, and management. Pediatr Neurol 26:93–98

39.

Greenberg RW, Lane EL, Cinnamon J, Farmer P, Hyman RA (1994) The cranial meninges: anatomic considerations. Semin Ultrasound CT MR 15:454–465

40.

Grossman CB, Potts DG (1974) Arachnoid granulations: radiology and anatomy. Radiology 113:95–100

41.

Grzybowski DM, Herderick EE, Kapoor KG, Holman DW, Katz SE (2007) Human arachnoid granulations: part I. A technique for quantifying area and distribution on the superior surface of the cerebral cortex. Cerebrospinal Fluid Res 4:6

42.

Gutierrez Y, Friede RL, Kaliney WJ (1975) Agenesis of arachnoid granulations and its relationship to communicating hydrocephalus. J Neurosurg 43:553–558

43.

Haines DE, Harkey HL, al-Mefty O (1993) The "subdural" space: a new look at an outdated concept. Neurosurgery 32:111–120

44.

Handa J, Okamoto K, Sato M (1981) Arachnoid cyst of the middle cranial fossa: report of bilateral cysts in siblings. Surg Neurol 16:127–130

45.

Harling-Berg C, Knopf PM, Merriam J, Cserr HF (1989) Role of cervical lymph nodes in the systemic humoral immune response to human serum albumin microinfused into rat cerebrospinal fluid. J Neuroimmunol 25:185–193

46.

Harvey SC, Burr HS (1924) An experimental study of the origin of the meninges. Exp Biol Med 22:52–53

47.

Harvey SC, Burr HS (1926) The development of the meninges. Arch Neurol Psychiatry 15:545–567

48.

Harvey SC, Burr HS, Van Campenhout E (1931) Development of the meninges in the chick. Exp Biol Med 28:974–976

49.

Harvey SC, Burr HS, Van Campenhout E (1933) Development of the meninges: further experiments. Arch Neurol Psychiatry 29:683–690

50.

Hassin G, Oldberg E, Tinsley M (1937) Changes in the brain in plexectomized dogs with comments on the cerebrospinal fluid. Arch Neurol Psychiatry 38:1224–1239

51.

Haybaeck J, Silye R, Soffer D (2008) Dural arachnoid granulations and "giant" arachnoid granulations. Surg Radiol Anat 30:417–421

52.

Heier LA, Zimmerman RD, Amster JL, Gandy SE, Deck MD (1989) Magnetic resonance imaging of arachnoid cysts. Clin Imaging 13:281–291

53.

His W (1865) Die Häute und Höhlen des Körpers: Academisches Programm

54.

Hodges FI (1970) Anatomy of the ventricles and subarachnoid spaces. Semin Roentgenol 5:101–121

55.

Howden L, Giddings D, Power H, Aroussi A, Vloeberghs M, Garnett M, Walker D (2008) Three-dimensional cerebrospinal fluid flow within the human ventricular system. Comput Methods Biomech Biomed Eng 11:123–133

56.

Jayatilaka A (1969) Arachnoid granulations and arachnoid villi in mammals. Ceylon J Med Sci 18:25–30

57.

Jean WC, Abdel Aziz KM, Keller JT, van Loveren HR (2003) Subtonsillar approach to the foramen of Luschka: an anatomic and clinical study. Neurosurgery 52:860–866, discussion 866

58.

Johnston M, Boulton M, Flessner M (2000) Cerebrospinal fluid absorption revisited: do extracranial lymphatics play a role? Neuroscientist 6:77–87

59.

Key A, Retzius MG (1875) Studien in der Anatomie des Nervensystems und des Bindegewebes, Germany

60.

Kida S, Pantazis A, Weller RO (1993) CSF drains directly from the subarachnoid space into nasal lymphatics in the rat. Anatomy, histology and immunological significance. Neuropathol Appl Neurobiol 19:480–488

61.

Kim TG, Kim DS, Choi JU (2010) Are arachnoid cysts localized hydrocephali? Pediatr Neurosurg 46:362–367

62.

Kölliker A (1884) Grundriss der Entwicklungsgeschichte des Menschen und der höheren Thiere

63.

Krisch B, Leonhardt H, Oksche A (1984) Compartments and perivascular arrangement of the meninges covering the cerebral cortex of the rat. Cell Tissue Res 238:459–474

64.

le Gros Clark WE (1920) On the Pacchionian bodies. J Anat 55:40–48

65.

Lear M, Harvey SC (1924) The regeneration of the meninges. Ann Surg 80:536–544

66.

Leighton RS (1971) Neuroradiologic anatomy. A stereoscopic atlas. Williams & Wilkins, Baltimore

67.

LeLièvre C (1974) Contribution des crêtes neurales à la genèse des structures céphaliques et cervicales chez les oiseaux. University of Nantes, Nantes

68.

Lewtas NA, Jefferson AA (1966) Acta Radiol Diagn (Stockh) 5:675

69.

Liliequist B (1956) The anatomy of the subarachnoid cisterns. Acta radiol 46:61–71

70.

Liliequist B (1959) The subarachnoid cisterns. An anatomic and roentgenologic study. Acta Radiol Suppl 185:1–108

71.

Lillie FR (1908) The development of the chick. Henry Holt & Co., New York

72.

Lu J, Zhu XI (2003) Microsurgical anatomy of Liliequist's membrane. Minim Invasive Neurosurg 46:149–154

73.

Lu J, Zhu X (2005) Microsurgical anatomy of the interpeduncular cistern and related arachnoid membranes. J Neurosurg 103:337–341

74.

Lu J, Zhu XL (2005) Characteristics of distribution and configuration of intracranial arachnoid membranes. Surg Radiol Anat 27:472–481

75.

Lu J, Zhu XL (2007) Cranial arachnoid membranes: some aspects of microsurgical anatomy. Clin Anat 20:502–511

76.

Lutcherath V, Waaler PE, Jellum E, Wester K (2000) Children with bilateral temporal arachnoid cysts may have glutaric aciduria type 1 (GAT1); operation without knowing that may be harmful. Acta Neurochir (Wien) 142:1025–1030

77.

Magendie F (1825) Mémoire sur un liquide qui se trouve dans le crâne et la colonne vertebrale de l'homme et des animaux mammifères. J Physiol Exp Pathol 5:27–37

78.

Magendie F (1828) Mémoire physiologique sur le cerveau. Académie des Sciences, Paris

79.

Martinez-Lage JF, Poza M, Rodriguez Costa T (1993) Bilateral temporal arachnoid cysts in neurofibromatosis. J Child Neurol 8:383–385

80.

Martinez-Lage JF, Casas C, Fernandez MA, Puche A, Rodriguez Costa T, Poza M (1994) Macrocephaly, dystonia, and bilateral temporal arachnoid cysts: glutaric aciduria type 1. Childs Nerv Syst 10:198–203

81.

Matsuno H, Rhoton AL Jr, Peace D (1988) Microsurgical anatomy of the posterior fossa cisterns. Neurosurgery 23:58–80

82.

Milhorat TH, Hammock MK, Fenstermacher JD, Levin VA (1971) Cerebrospinal fluid production by the choroid plexus and brain. Science 173:330–332

83.

Milhorat TH (1972) Hydrocephalus and the cerebrospinal fluid. Williams & Wilkins, Baltimore

84.

Milhorat TH (1975) The third circulation revisited. J Neurosurg 42:628–645

85.

Millen J, Woollam D (1961) Observations on the nature of pia mater. Brain 84:514–520

86.

Miyagami M, Tsubokawa T (1993) Histological and ultrastructural finding of benign intracranial cysts. Noshuyo Byori 10:151–160

87.

Nabeshima S, Reese TS, Landis DM, Brightman MW (1975) Junctions in the meninges and marginal glia. J Comp Neurol 164:127–169

88.

O'Rahilly R, Muller F (1986) The meninges in human development. J Neuropathol Exp Neurol 45:588–608

89.

Olry R, Haines DE (2001) NEUROwords 11. Arachnophobia: spiders and spider's webs in the head. J Hist Neurosci 10:198–200

90.

Osaka K, Handa H, Matsumoto S, Yasuda M (1980) Development of the cerebrospinal fluid pathway in the normal and abnormal human embryos. Childs Brain 6:26–38

91.

Pacchioni A (1705) Dissertatio epistolaris de glandulis conglobatis Durae Meningis humanae. Buagni, Rome

92.

Papaiconomou C, Bozanovic-Sosic R, Zakharov A, Johnston M (2002) Does neonatal cerebrospinal fluid absorption occur via arachnoid projections or extracranial lymphatics? Am J Physiol Regul Integr Comp Physiol 283:R869–876

93.

Patestas M, Gartner LP (2006) A textbook of neuroanatomy. Wiley-Blackwell

94.

Pease D, Schultz R (1958) Electron microscopy of rat cranial meninges. Am J Anat I02:301–321

95.

Pollay M (2010) The function and structure of the cerebrospinal fluid outflow system. Cerebrospinal Fluid Res 7:9

96.

Pomeranz S, Constantini S, Lubetzki-Korn I, Amir N (1991) Familial intracranial arachnoid cysts. Childs Nerv Syst 7:100–102

97.

Reichert KB (1861) Der Bau des menschlichen Gehirns. Engelmann, Leipzig

98.

Rengachary SS, Watanabe I (1981) Ultrastructure and pathogenesis of intracranial arachnoid cysts. J Neuropathol Exp Neurol 40:61–83

99.

Rhoton AL Jr (2000) The posterior fossa cisterns. Neurosurgery 47:S287–297

100.

Robinson RG (1964) The temporal lobe agenesis syndrome. Brain 87:87–106

101.

Robinson RG (1971) Congenital cysts of the brain: arachnoid malformations. Prog Neurol Surg 4:133–174

102.

Roche J, Warner D (1996) Arachnoid granulations in the transverse and sigmoid sinuses: CT, MR, and MR angiographic appearance of a normal anatomic variation. AJNR Am J Neuroradiol 17:677–683

103.

Rogers L (1931) The foramen of Magendie. J Anat 65:457–467

104.

Rogers MA, Klug GL, Siu KH (1990) Middle fossa arachnoid cysts in association with subdural haematomas. A review and recommendations for management. Br J Neurosurg 4:497–502

105.

Rokitansky C (1844) Handbuch der speziellen pathologischen Anatomie. Braumiller & Seidal, Vienna

106.

Ruysch F, Ettmüller ME (1699) Epistola, Anatomica, Problematica, Duodecima. Joannem Wolter, Amsterdam

107.

Salvi G (1898) Histogénèse et structure des meninges. Thèse de Paris

108.

Sanan A, van Loveren HR (1999) The arachnoid and the myth of Arachne. Neurosurgery 45:152–155, discussion 155–157

109.

Sayad WY, Harvey SC (1923) The regeneration of the meninges: the dura mater. Ann Surg 77:129–141

110.

Schachenmayr W, Friede RL (1978) The origin of subdural neomembranes: I. Fine structure of the dura-arachnoid interface in man. Am J Pathol 92:53–68

111.

Schachenmayr W, Friede RL (1979) Fine structure of arachnoid cysts. J Neuropathol Exp Neurol 38:434–446

112.

Schroth G, Klose U (1992) Cerebrospinal fluid flow: III. Pathological cerebrospinal fluid pulsations. Neuroradiology 35:16–24

113.

Schuknecht B, Simmen D, Briner HR, Holzmann D (2008) Nontraumatic skull base defects with spontaneous CSF rhinorrhea and arachnoid herniation: imaging findings and correlation with endoscopic sinus surgery in 27 patients. AJNR Am J Neuroradiol 29:542–549

114.

Schwann T (1839) Mikroskopische Untersuchungen über die Uebereinstimmung in der Struktur und dem Wachsthum der Thiere und Pflanzen

115.

Shanthaveerappa TR, Bourne GH (1964) Arachnoid villi in the optic nerve of man and monkey. Exp Eye Res 3:31–35

116.

Sharifi M, Ungier E, Ciszek B, Krajewski P (2009) Microsurgical anatomy of the foramen of Luschka in the cerebellopontine angle, and its vascular supply. Surg Radiol Anat 31:431–437

117.

Shaw CM (1979) "Arachnoid cysts" of the sylvian fissure versus "temporal lobe agenesis" syndrome. Ann Neurol 5:483–485

118.

Snell RS (2010) Clinical neuroanatomy. Wolters Kluwer Lippincott Williams & Wilkins, Philadelphia

119.

Standring S (2008) Gray's Anatomy: The Anatomical Basis of Clinical Practice. Churchill Livingstone

120.

Starkman SP, Brown TC, Linell EA (1958) Cerebral arachnoid cysts. J Neuropathol Exp Neurol 17:484–500

121.

Sterzi G (1901) Ricerche intorno alla anatomia comparata ed all'ontogenesi delle meningi: considerazioni sulla filogenesi. Atti Ist Veneto Sci 40:1101–1372

122.

Sweetman B, Linninger AA (2011) Cerebrospinal fluid flow dynamics in the central nervous system. Ann Biomed Eng 39:484–496

123.

Tatli M, Guzel A (2007) Bilateral temporal arachnoid cysts associated with tuberous sclerosis complex. J Child Neurol 22:775–779

124.

Tiedemann F, Münz M (1816) Anatomie und Bildungsgeschichte des Gehirns im Foetus des Menschen

125.

Todd RB (1847) The cyclopedia of anatomy and physiology. Longman, London

126.

Trolard D (1892) Les Lacunes veineuses de la dure-mère. J de L'anatomie 38:28–56

127.

Tubbs RS, Loukas M, Shoja MM, Shokouhi G, Oakes WJ (2008) Francois Magendie (1783–1855) and his contributions to the foundations of neuroscience and neurosurgery. J Neurosurg 108:1038–1042

128.

Tubbs RS, Vahedi P, Loukas M, Shoja MM, Cohen-Gadol AA (2011) Hubert von Luschka (1820–1875): his life, discoveries, and contributions to our understanding of the nervous system. J Neurosurg 114:268–272

129.

Upton ML, Weller RO (1985) The morphology of cerebrospinal fluid drainage pathways in human arachnoid granulations. J Neurosurg 63:867–875

130.

Vandenabeele F, Creemers J, Lambrichts I (1996) Ultrastructure of the human spinal arachnoid mater and dura mater. J Anat 189(Pt 2):417–430

131.

VandeVyver V, Lemmerling M, De Foer B, Casselman J, Verstraete K (2007) Arachnoid granulations of the posterior temporal bone wall: imaging appearance and differential diagnosis. AJNR Am J Neuroradiol 28:610–612

132.

Varolius C (1573) De Nervis Opticis nonnullisque aliis praeter communem opinionem in Humano capite observatis

133.

Vesalius A (1543) De humani corporis fabrica libri septem. Oporinus, Basel

134.

Vinas FC, Panigrahi M (2001) Microsurgical anatomy of the Liliequist's membrane and surrounding neurovascular territories. Minim Invasive Neurosurg 44:104–109

135.

Virchow R (1854) Handbuch der speziellen Pathologie und Therapie, Berlin

136.

Virchow R (1856) Gesammelte Abhandlungen zur wissenschaftlichen Medizin. Meidinger & Sohn, Frankfurt am Main

137.

von Haller A (1757) Elementa physiologiae corporis humani

138.

von Haller A (1801) First lines of physiology. Bell & Bradfute, Edinburgh

139.

von Luschka H (1855) Die Adergeflechte des menschlichen Gehirnes: eine Monographie Reimer, Berlin

140.

Wackenheim A, Braun JP, Babin E, Megret M (1973) The carotid cistern. Neuroradiology 5:82–84

141.

Wang SS, Zheng HP, Zhang X, Zhang FH, Jing JJ, Wang RM (2008) Microanatomy and surgical relevance of the olfactory cistern. Microsurgery 28:65–70

142.

Wang SS, Zheng HP, Zhang FH, Wang RM (2011) Microsurgical anatomy of Liliequist's membrane demonstrating three-dimensional configuration. Acta Neurochir (Wien) 153:191–200

143.

Wang SS, Zheng HP, Zhang FH, Wang RM (2011) The microanatomical structure of the cistern of the lamina terminalis. J Clin Neurosci 18:253–259

144.

Weed LH (1914) Studies on cerebro-spinal fluid. No. III: the pathways of escape from the subarachnoid spaces with particular reference to the arachnoid villi. J Med Res 31:51–91

145.

Weed LH (1916) The formation of the cranial subarachnoid spaces. Anat Rec 10:475–481

146.

Weed LH (1938) Meninges and cerebrospinal fluid. J Anat 72:181–215

147.

Welch K, Friedman V (1960) The cerebrospinal fluid valves. Brain 83:454–469

148.

Welch K (1963) Secretion of cerebrospinal fluid by choroid plexus of the rabbit. Am J Physiol 205:617–624

149.

Widner H, Moller G, Johansson BB (1988) Immune response in deep cervical lymph nodes and spleen in the mouse after antigen deposition in different intracerebral sites. Scand J Immunol 28:563–571

150.

Wilson M (1972) The anatomical foundation of neuroradiology of the brain. Little Brown, Boston

151.

Winkelman N, Fay T (1930) Pacchionian system, histologic and pathologic changes with particular reference to the idiopathic and symptomatic convulsive states. Arch Neurol Psychiatry 23:44–64

152.

Wolpow ER, Schaumburg HH (1972) Structure of the human arachnoid granulation. J Neurosurg 37:724–727

153.

Yaşargil MG, Kasdaglis K, Jain KK, Weber HP (1976) Anatomical observations of the subarachnoid cisterns of the brain during surgery. J Neurosurg 44:298–302

154.

Yaşargil MG (1984) Microsurgical anatomy of the basal cisterns and vessels of the brain: diagnostic studies, general operative techniques and pathological considerations of the intracranial aneurysms. New York: Thieme
About this article
Cite this article
Adeeb, N., Deep, A., Griessenauer, C.J. et al. The intracranial arachnoid mater. Childs Nerv Syst 29, 17–33 (2013). https://doi.org/10.1007/s00381-012-1910-x
Received:

Accepted:

Published:

Issue Date:
Keywords
Meninges

Leptomeninges

Arachnoid mater

Intracranial

Anatomy

CSF

Arachnoid cysts

Arachnoid granulations

Villi