Abstract
Introduction
The natural history of developmental venous anomalies (DVAs) is said to be relatively benign.
Case report
We herein report the clinical case of a 9-year-old female child with sudden right hemiparesis. An ischaemic infarct secondary to an isolated spontaneous thrombosis of a DVA was diagnosed by brain magnetic resonance imaging, further confirmed by digital subtraction angiography.
Conclusion
Considering the therapeutic options, early diagnosis is mandatory.
Access options
Buy single article
Instant access to the full article PDF.
USD 39.95
Price includes VAT (USA)
Tax calculation will be finalised during checkout.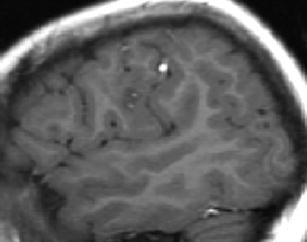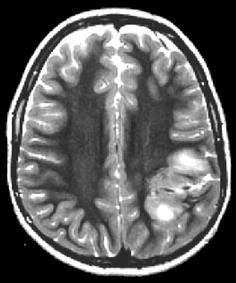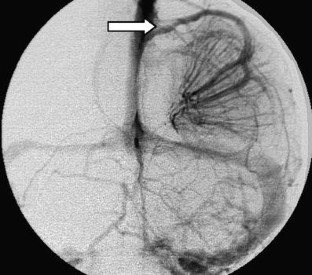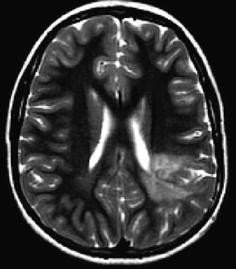 References
1.

Lasjaunias P, Burrows P, Planet C (1986) Developmental venous anomalies (DVA): the so-called venous angioma. Neurosurg Rev 9(3):233–242

2.

Sarwar M, McCormick WF (1978) Intracerebral venous angioma. Case report and review. Arch Neurol 35(5):323–325

3.

Topper R, Jurgens E, Reul J, Thron A (1999) Clinical significance of intracranial developmental venous anomalies. J Neurol Neurosurg Psychiatry 67(2):234–238

4.

Timothy B, Garner MD, O Del Curling MD Jr, David L Kelly MD Jr, Wayne Laster MD (1991) The natural history of intracranial venous angiomas. J Neurosurg 75:715–722

5.

Wilms G, Bleus E, Demaerel P, Marchal G, Plets C, Goffin J, Baert AL (1994) Simultaneous occurrence of developmental venous anomalies and cavernous angiomas. Am J Neuroradiol 15(7):1247–1254

6.

Peltier J, Toussaint P, Desenclos C, Le Gars D, Deramond H (2004) Cerebral venous angioma of the pons complicated by nonhemorrhagic infarction. Case report. J Neurosurg 101(4):690–693

7.

Valavanis A, Wellauer J, Yasargil MG (1983) The radiological diagnosis of cerebral venous angioma: cerebral angiography and computed tomography. Neuroradiology 24:193–199

8.

Truwit CL (1992) Venous angioma of the brain: history, significance and imaging findings. AM J Roentgenol 159:1299–1307

9.

Lee C, Pennington MA, Kenney CM III (1996) MR evaluation of developmental venous anomalies: medullary venous anatomy of venous angiomas. Am J Neuroradiol 17(1):61–70

10.

Lasjaunias P, Terbrugge K, Rodesch G, Willinsky R, Burrows P, Pruvost Ph, Piske R (1989) Vraies et fausses lesions veineuses cérébrales: pseudo-angiomes veineux et hémangiomes caverneux. Neurochirurgie 35:132–139

11.

Dillon et al (1991) ASNR meeting highlights, paper 208. Am J Neuroradiol 12:1245–1246

12.

Maeder P, Gudinchet F, Meuli R, de Tribolet N (1998) Development of a cavernous malformation of the brain. Am J Neuroradiol 19(6):1141–1143

13.

Baumeister FA, Auberger K, Schneider K (2000) Thrombosis of the deep cerebral veins with excessive bilateral infarction in a premature infant with the thrombogenic 4G/4G genotype of the plasminogen activator inhibitor-1. Eur J Pediatr 159(4):239–242

14.

Heineking B, Riebel T, Scheer I, Kulozik A, Hoehn T, Buhrer C (2003) Intraventricular hemorrhage in a full-term neonate associated with sinus venous thrombosis and homozygosity for the plasminogen activator inhibitor-1 4G/4G polymorphism. Pediatr Int 45(1):93–96

15.

Konan AV, Raymond J, Bourgouin P, Lesage J, Milot G, Roy D (1999) Cerebellar infarct caused by spontaneous thrombosis of a developmental venous anomaly of the posterior fossa. Am J Neuroradiol 20(2):256–258

16.

Lovblad KO, Bassetti C, Schneider J, Guzman R, El-Koussy M, Remonda L, Schroth G (2001) Diffusion-weighted MR in cerebral venous thrombosis. Cerebrovasc Dis 11(3):169–176

17.

Forbes KP, Pipe JG, Heiserman JE (2001) Evidence for cytotoxic edema in the pathogenesis of cerebral venous infarction. Am J Neuroradiol 22(3):450–455
About this article
Cite this article
Vieira Santos, A., Saraiva, P. Spontaneous isolated non-haemorrhagic thrombosis in a child with development venous anomaly: case report and review of the literature. Childs Nerv Syst 22, 1631–1633 (2006). https://doi.org/10.1007/s00381-006-0159-7
Received:

Revised:

Published:

Issue Date:
Keywords
DVAs

Ischemic venous infarct

Rare

MRI

Cerebral angiography

Plasminogen activator inhibitor-1