Abstract
Nitrogen-fixing plant growth-promoting rhizobacteria (PGPR) from the genus Pseudomonas have received little attention so far. In the present study, a nitrogen-fixing phytohormone-producing bacterial isolate from kallar grass (strain K1) was identified as Pseudomonas sp. by rrs (16S ribosomal RNA gene) sequence analysis. rrs identity level was high with an uncharacterized marine bacterium (99%), Pseudomonas sp. PCP2 (98%), uncultured bacteria (98%), and Pseudomonas alcaligenes (97%). Partial nifH gene amplified from strain K1 showed 93% and 91% sequence similarities to those of Azotobacter chroococcum and Pseudomonas stutzeri, respectively. The effect of Pseudomonas strain K1 on rice varieties Super Basmati and Basmati 385 was compared with those of three non-Pseudomonas nitrogen-fixing PGPR (Azospirillum brasilense strain Wb3, Azospirillum lipoferum strain N4 and Zoogloea strain Ky1) used as single-strain inoculants. Pseudomonas sp. K1 was detected in the rhizosphere of inoculated plants by enrichment culture in nitrogen-free growth medium, which was followed by observation under the microscope as well as by PCR using a rrs-specific primer. For both rice varieties, an increase in shoot biomass and/or grain yield over that of noninoculated control plants was recorded in each inoculated treatment. The effect of Pseudomonas strain K1 on grain yield was comparable to those of A. brasilense Wb3 and Zoogloea sp. Ky1 for both rice varieties. These results show that nitrogen-fixing pseudomonads deserve attention as potential PGPR inoculants for rice.
Access options
Buy single article
Instant access to the full article PDF.
USD 39.95
Price excludes VAT (USA)
Tax calculation will be finalised during checkout.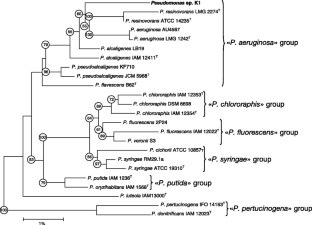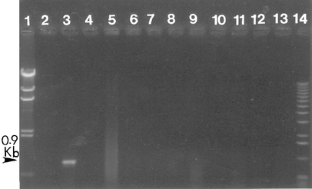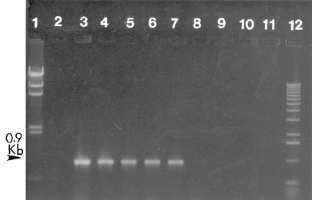 References
Anzai Y, Kim H, Park JY, Wakabayashi H, Oyaizu H (2000) Phylogenetic affiliation of the pseudomonads based on 16S rRNA sequence. Int J Syst Evol Microbiol 50:1563–1589

Baldani JI, Caruso L, Baldani VLD, Goi SR, Döbereiner J (1997) Recent advances in BNF with non-legume plants. Soil Biol Biochem 29:911–922

Bally R, Elmerich C (2005) Biocontrol of plant diseases by associative and endophytic nitrogen-fixing bacteria. In: Elmerich C, Newton WE (eds) Associative and endophytic nitrogen-fixing bacteria and cyanobacterial associations. Kluwer, Dordrecht, pp 171–190

Bally R, Bauzon DT, Heulin T, Balandreau J (1983) Determination of the most frequent N2 fixing bacteria in a rice rhizosphere. Can J Microbiol 29:881–887

Barraquio WL, Ladha JK, Watanabe I (1983) Isolation and identification of nitrogen fixing Pseudomonas associated with wetland rice. Can J Microbiol 29:867–873

Bashan Y, Holguin G (1997) Azospirillum–plant relationships: environmental and physiological advances (1990–1996). Can J Microbiol 43:103–121

Bashan Y, Levanony H (1990) Current status of Azospirillum inoculation technology: Azospirillum as a challenge for agriculture. Can J Microbiol 36:591–608

Bilal R, Malik KA (1987) Isolation and identification of a N2-fixing zoogloea-forming bacterium from kallar grass histoplane. J Appl Bacteriol 62:289–294

Bilal R, Rasul G, Mahmood K, Malik KA (1990a) Nitrogenase activity and nitrogen-fixing bacteria associated with the roots of Atriplex spp. growing in saline sodic soils of Pakistan. Biol Fertil Soils 9:315–320

Bilal R, Rasul G, Qureshi JA, Malik KA (1990b) Characterization of Azospirillum and related diazotrophs associated with roots of plants growing in saline soils. World J Microbiol Biotechnol 6:46–52

Charyulu PBBN, Fourcassie F, Barbouche AK, Rondro Harisoa L, Omar AMN, Weinhard P, Marie R, Balandreau J (1985) Field inoculation of rice using in vitro selected bacterial and plant genotypes. In: Klingmüller H (ed) Azospirillum III: genetics, physiology, ecology. Springer, Berlin Heidelberg New York, pp 163–179

Cochran WG (1950) Estimation of microbial densities by means of the "Most Probable Number". Biometrics 6:105–116

Costacurta A, Vanderleyden J (1995) Synthesis of phytohormones by plant-associated bacteria. Crit Rev Microbiol 21:1–18

Döbereiner J (1992) The genera Azospirillum and Herbaspirillum. In: Balows A, Troper HG, Dworkin M, Harder W, Schleifer K (eds) The prokaryotes, vol 2, 2nd edn. Springer, Berlin Heidelberg New York, pp 2236–2253

Dunne C, Crowley JJ, Moënne-Loccoz Y, Dowling DN, de Bruijn FJ, O'Gara F (1997) Biological control of Pythium ultimum by Stenotrophomonas maltophilia W81 is mediated by an extracellular proteolytic activity. Microbiology 143:3921–3931

Eady RR (1992) The dinitrogen-fixing bacteria. In: Balows A, Troper HG, Dworkin M, Harder W, Schleifer K (eds) The prokaryotes, vol 1, 2nd edn. Springer, Berlin Heidelberg New York, pp 534–553

Fages J (1994) Azospirillum inoculants and field experiments. In: Okon Y (ed) Azospirillum/plant associations. CRC Press, Boca Raton, pp 87–109

Felsenstein J (1985) Confidence limits on phylogenies: an approach using the bootstrap. Evolution 39:783–791

Fu H, Burris RH (1989) Ammonium inhibition of nitrogenase activity in Herbaspirillum seropedicae. J Bacteriol 171:3168–3175

Gyaneshwar P, James EK, Mathan N, Reddy PM, Reinhold-Hurek B, Ladha JK (2001) Endophytic colonization of rice by a diazotrophic strain of Serratia marcescens. J Bacteriol 183:2634–2645

Hassan U, Mirza MS, Mehnaz S, Rasul G, Malik KA (1998) Isolation and identification of diazotrophic bacteria from rice, wheat and kallar grass. In: Malik KA, Mirza MS, Ladha JK (eds) Nitrogen fixation with non-legumes. Kluwer, Dordrecht, pp 197–205

James EK, Olivares FL (1997) Infection and colonization of sugar cane and other graminaceous plants by endophytic diazotrophs. Crit Rev Plant Sci 17:77–119

Kimura M (1980) A simple method for estimating evolutionary rates of base substitutions through comparative studies of nucleotide sequences. J Mol Evol 16:111–120

Lucy M, Reed E, Glick BR (2004) Applications of plant growth-promoting rhizobacteria. Antonie Van Leeuwenhoek 86:1–25

Malik KA, Aslam Z, Naqvi SHM (1986) Kallar grass: a plant for saline land. Nuclear Institute for Agriculture and Biology (NIAB), Faisalabad

Mehnaz S, Mirza MS, Haurat J, Bally R, Normand P, Malik KA (2001) Isolation and 16S rRNA sequence analysis of the beneficial bacteria from the rhizosphere of rice. Can J Microbiol 47:110–117

Mirleau P, Delorme S, Philippot L, Meyer J, Mazurier S, Lemanceau P (2000) Fitness in soil and rhizosphere of Pseudomonas fluorescens C7R12 compared with a C7R12 mutant affected in pyoverdine synthesis and uptake. FEMS Microbiol Ecol 34:35–44

Mirza MS, Rasul G, Mehnaz S, Ladha JK, So RB, Ali S, Malik KA (2000) Beneficial effects of nitrogen-fixing bacteria on rice. In: Ladha JK, Reddy PM (eds) The quest for nitrogen fixation in rice. IRRI, Los Baños, pp 191–204

Mirza MS, Ahmad W, Latif F, Haurat J, Bally R, Normand P, Malik KA (2001) Isolation, partial characterization, and the effect of plant growth-promoting bacteria (PGPB) on micro-propagated sugarcane in vitro. Plant Soil 237:47–54

Moënne-Loccoz Y, Défago G (2004) Life as a biocontrol pseudomonad. In: Ramos JL (ed) Pseudomonas: genomics, life style and molecular architecture, vol 1. Kluwer/Plenum, New York, pp 457–476

Moënne-Loccoz Y, Naughton M, Higgins P, Powell J, O'Connor B, O'Gara F (1999) Effect of inoculum preparation and formulation on survival and biocontrol efficacy of Pseudomonas fluorescens F113. J Appl Microbiol 86:108–116

Normand P (1995) Utilisation des séquences 16S pour le positionnement phylétique d'un organisme inconnu. Oceanis 21:31–56

Penrose DM, Glick BR (2003) Methods for isolating and characterizing ACC deaminase-containing plant growth-promoting rhizobacteria. Physiol Plant 118:10–15

Poly F, Jocteur Monrozier L, Bally R (2001) Improvement in RFLP procedure to study the community of nitrogen fixers in soil through the diversity of nifH gene. Res Microbiol 152:95–103

Rasul G, Mirza MS, Latif F, Malik KA (1998) Identification of plant growth hormones produced by bacterial isolates from rice, wheat and kallar grass. In: Malik KA, Mirza MS, Ladha JK (eds) Nitrogen fixation with non-legumes. Kluwer, Dordrecht, pp 25–37

Reinhold-Hurek B, Hurek T, Fendrik I, Pot B, Gillis M, Kersters K, Thielemans S, de Ley J (1987) Azospirillum halopraeferans sp. nov., a nitrogen fixing organism associated with the roots of kallar grass (Leptochloa fusca L. Kunth). Int J Syst Bacteriol 37:43–51

Reinhold-Hurek B, Hurek T, Gillis M, Hoste B, Vancanneyt M, Kersters K, de Ley J (1993) Azoarcus gen. nov., nitrogen-fixing proteobacteria associated with roots of Kallar grass (Leptochloa fusca (L.) Kunth), and description of two species, Azoarcus indigens sp. nov. and Azoarcus communis sp. nov. Int J Syst Bacteriol 43:574–584

Rennie RJ (1981) A single medium for the isolation of nitrogen fixing bacteria. Can J Microbiol 27:8–14

Saitou N, Nei M (1987) The neighbor-joining method: a new method for reconstructing phylogenetic trees. Mol Biol Evol 4:406–425

Sambrook J, Fritsch EF, Maniatis T (1989) Molecular cloning. A laboratory manual 2nd edn. Cold Spring Harbor Laboratory Press, Cold Spring Harbor

Sharifi-Tehrani A, Zala M, Natsch A, Moënne-Loccoz Y, Défago G (1998) Biocontrol of soil-borne fungal plant diseases by 2,4-diacetylphloroglucinol-producing fluorescent pseudomonads with different restriction profiles of amplified 16S rDNA. Eur J Plant Pathol 104:631–643

Shrestha RK, Ladha JK (1996) Genotypic variations in promotion of rice dinitrogen fixation as determined by nitrogen-15 dilution. Soil Sci Soc Am J 60:1815–1821

Simon HM, Smith KP, Dodsworth JA, Guenthner B, Handelsman J, Goodman RM (2001) Influence of tomato genotype on growth of inoculated and indigenous bacteria in the spermosphere. Appl Environ Microbiol 67:514–520

Tarrand JJ, Krieg NR, Döbereiner J (1978) A taxonomic study of the Spirillum lipoferum group, with descriptions of a new genus, Azospirillum gen. nov. and two species, Azospirillum lipoferum (Beijerinck) comb. nov. and Azospirillum brasilense sp. nov. Can J Microbiol 24:967–980

Vermeiren H, Willems A, Schoofs G, de Mot R, Keijers V, Hai W, Vanderleyden J (1999) The rice inoculant strain Alcaligenes faecalis A15 is a nitrogen-fixing Pseudomonas stutzeri. Syst Appl Microbiol 22:215–224

Watanabe I, So R, Ladha JK, Katayama-Fujimura Y, Kuraishi H (1987) A new nitrogen-fixing species of pseudomonad: Pseudomonas diazotrophicus sp. nov. isolated from the root of wetland rice. Can J Microbiol 33:670–678

Willems A, Busse J, Goor M, Pot B, Falsen E, Jantzen E, Hoste B, Gillis M, Kersters K, Auling G, de Ley J (1989) Hydrogenophaga, a new genus of hydrogen-oxidizing bacteria that includes Hydrogenophaga flava comb. nov. (formerly Pseudomonas flava), Hydrogenophaga palleronii (formerly Pseudomonas palleronii), Hydrogenophaga pseudoflava (formerly Pseudomonas pseudoflava and 'Pseudomonas carboxydoflava') and Hydrogenophaga taeniospiralis (formerly Pseudomonas taeniospiralis). Int J Syst Bacteriol 39:319–333

Zolg W, Ottow JCG (1975) Pseudomonas glathei sp. nov. a new nitrogen scavenging rod isolated from acid lateritic relicts in Germany. Z Allg Mikrobiol 15:287–299
Acknowledgements
Thanks are due to J. Vanderleyden (KU Leuven, Belgium) for providing reference bacterial strains. This work was supported in part by a research grant (CRP/PAK 96-01) from International Centre for Genetic Engineering and Biotechnology (ICGEB) in Trieste (Italy) and a Postdoctoral fellowship awarded to MSM by HEC, Min. S&T, Pakistan.
About this article
Cite this article
Mirza, M.S., Mehnaz, S., Normand, P. et al. Molecular characterization and PCR detection of a nitrogen-fixing Pseudomonas strain promoting rice growth. Biol Fertil Soils 43, 163–170 (2006). https://doi.org/10.1007/s00374-006-0074-9
Received:

Revised:

Accepted:

Published:

Issue Date:

DOI: https://doi.org/10.1007/s00374-006-0074-9
Keywords