Access options
Buy single article
Instant access to the full article PDF.
USD 39.95
Price excludes VAT (USA)
Tax calculation will be finalised during checkout.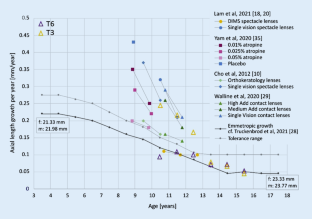 References
Kaymak H et al (2021) Myopia treatment and prophylaxis with defocus incorporated multiple segments spectacle lenses. Ophthalmologe 118(12):1280–1286. https://doi.org/10.1007/s00347-021-01452-y

Lam CSY et al (2020) Defocus incorporated multiple segments (DIMS) spectacle lenses slow myopia progression: a 2‑year randomised clinical trial. Br J Ophthalmol 104(3):363–368

Truckenbrod C et al (2021) Longitudinal analysis of axial length growth in a German cohort of healthy children and adolescents. Ophthalmic Physiol Opt 41(3):532–540

Walline JJ et al (2020) Effect of high add power, medium add power, or single-vision contact lenses on myopia progression in children: the BLINK randomized clinical trial. JAMA 324(6):571–580

Yam JC et al (2020) Two-year clinical trial of the low-concentration atropine for myopia progression (LAMP) study: phase 2 report. Ophthalmology 127(7):910–919

Cho P, Cheung SW (2012) Retardation of myopia in orthokeratology (ROMIO) study: a 2‑year randomized clinical trial. Invest Ophthalmol Vis Sci 53(11):7077–7085

Chamberlain P et al (2021) Measured and predicted axial elongation in the Misight 1 day clinical trial—6 year results. Invest Ophthalmol Vis Sci 62(8):2342–2342

Wong HB et al (2010) Ocular component growth curves among Singaporean children with different refractive error status. Invest Ophthalmol Vis Sci 51(3):1341–1347
Ethics declarations
Conflict of interest
D. Hammond, P. Chamberlain, B. Arumugam, and A. Bradley are employees of CooperVision Inc.
The supplement containing this article is not sponsored by industry.
Additional information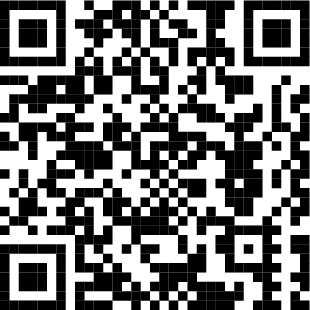 Scan QR code & read article online
About this article
Cite this article
Hammond, D., Chamberlain, P., Arumugam, B. et al. Eye growth of children undergoing myopia control treatment compared with emmetropic eye growth. Ophthalmologie 119 (Suppl 2), 147–148 (2022). https://doi.org/10.1007/s00347-021-01571-6
Accepted:

Published:

Issue Date:

DOI: https://doi.org/10.1007/s00347-021-01571-6