Zusammenfassung
Hintergrund
Für eine bestmögliche Diagnostik und Behandlung von Netzhautpathologien sind gute Sichtverhältnisse auf den Augenhintergrund ein wesentlicher Faktor. Ist bei einem Patienten mit einer kontroll- bzw. behandlungswürdigen Netzhautveränderung die Implantation einer intraokularen Kunstlinse (IOL) geplant, kann ein Modell mit vergrößertem Optikdurchmesser mehrere Vorteile bieten. Die beiden wesentlichen Vorzüge sind ein verbesserter Einblick in die Fundusperipherie sowie eine optimierte Positionsstabilität der IOL v. a. bei kombinierten Vitrektomien mit Verwendung von Gas- oder Silikonöltamponaden. Ziel dieser Arbeit war die Evaluation der funktionellen Performance sowie der Positionsstabilität einer neuen 7‑mm-Intraokularlinse.
Material und Methoden
In einer prospektiven Studie wurden 55 Augen von 39 Patienten im Rahmen geplanter Kataraktoperationen mit einer monofokalen IOL mit 7,0 mm Optikdurchmesser (Aspira-aXA, HumanOptics, Erlangen, Deutschland) versorgt. Die Implantation erfolgte über eine 2‑mm-Inzision. Eine Woche, 1 Monat, 4 Monate und 1,5 Jahre postoperativ erfolgten Kontrollvisiten mit Bestimmung der Refraktion, des unkorrigierten und korrigierten Visus (UDVA und CDVA) sowie einer Beurteilung der Linsenstabilität hinsichtlich Dezentrierung, Verkippung und Rotation (mittels Markierung einer Pseudoachse am Optikrand).
Ergebnisse
Bis auf ein postoperatives Irvine-Gass-Syndrom an einem Auge wurden weder intra- noch postoperative Komplikationen beobachtet. Die postoperativ erreichte CDVA blieb im Verlauf stabil (nach 1 Monat: Median 0,00 logMAR; −0,10 bis 0,22; nach 1,5 Jahren: Median 0,00 logMAR; −0,10 bis 0,10; p = 0,40). Die Linsenposition war mit einer mittleren Dezentrierung < 0,2 mm und einem mittleren Tilt < 5,5° ebenfalls stabil im Nachkontrollzeitraum. Nach 1 Woche lag die Rotation im Median bei 1,8° (0,0 bis 13,4) und zeigte keine signifikanten Änderungen im Vergleich zwischen Implantationszeitpunkt und nach 1,5 Jahren (Median 1,4°; 0,0 bis 10,9°).
Schlussfolgerung
Bei vergleichbarer funktioneller Leistung sowie gleicher Inzisionsgröße gegenüber sonst üblichen 6,0-mm-IOL bietet die Aspira-aXA die Vorteile einer 7‑mm-Optik v. a. bei der Diagnostik und Therapie peripherer retinaler Pathologien. Zudem zeigt die Linse eine hohe Stabilität hinsichtlich ihrer Position im Kapselsack.
Abstract
Background
Good visibility over the entire fundus is mandatory for optimal diagnostics and treatment of retinal pathologies. If an IOL implantation is planned in the context of retinal pathologies, a model with an enlarged optic diameter offers various advantages. The two most important benefits are an enhanced view at the fundus periphery and an improvement of the IOL positional stability especially with combined vitrectomy and the use of gas or silicone oil tamponades. The purpose of this study was to evaluate the performance and positional stability of a new 7 mm IOL.
Material and methods
This prospective study included 55 eyes of 39 patients who were scheduled for standardized cataract surgery and received a monofocal 7.0 mm optic IOL (Aspira-aXA, HumanOptics). An incision size of 2.0 mm was chosen. Follow-up visits were performed 1 week (1W), 1 month (1M), 4 months (4M) and 1.5 years (1.5J) postoperatively. Measurements included subjective refraction, uncorrected and corrected distance visual acuity (UDVA and CDVA) as well as IOL stability regarding decentration, tilt and rotation (IOLs had a pseudomarking on the periphery of the optics).
Results
Except for the postoperative occurrence of an Irvine-Gass syndrome in one eye, no intraoperative or postoperative complications were reported. The CDVA did not change significantly (p = 0.40) within the postoperative course from 1 month (median 0.00 logMAR; −0.10 to 0.22 logMAR) to 1.5 years (median 0.00 logMAR; −0.10 to 0.10 logMAR). The IOL was found to be stable over the postoperative course as decentration was < 0.02 mm and tilt < 5.5°. There was a median rotation of 1.8° (0.0–13.4°) within the first postoperative week, which was not significantly different from the rotation between surgery and 1.5 years (median 1.4°; 0.0–10.9°).
Conclusion
With comparable functional performance and the same small incision size as with usual 6.0 mm IOLs, the Aspira-aXA offers the advantages of a 7.0 mm optic in the diagnostics and treatment of peripheral retinal pathologies. In addition, the lens shows good position stability in the capsular bag.
Access options
Buy single article
Instant access to the full article PDF.
USD 39.95
Price includes VAT (USA)
Tax calculation will be finalised during checkout.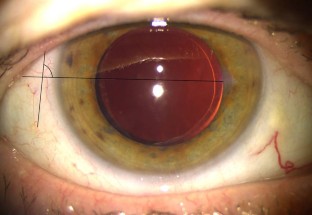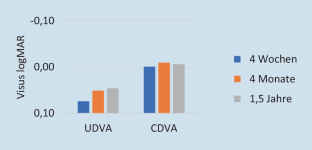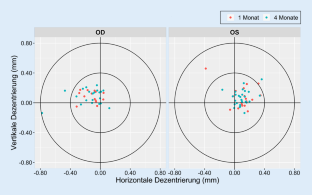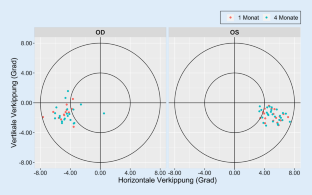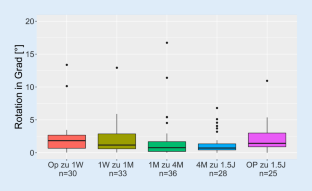 Literatur
1.

Watanabe A, Shibata T, Ozaki M, Okano K, Kozaki K, Tsuneoka H (2010) Change in anterior chamber depth following combined pars plana vitrectomy, phacoemulsification, and intraocular lens implantation using different types of intraocular lenses. Jpn J Ophthalmol 54(5):383–386

2.

Takamura Y, Tomomatsu T, Yokota S, Matsumura T, Takihara Y, Inatani M (2014) Large capsulorhexis with implantation of a 7.0 mm optic intraocular lens during cataract surgery in patients with diabetes mellitus. J Cataract Refract Surg 40(11):1850–1856

3.

Bournas P, Drazinos S, Kanellas D, Arvanitis M, Vaikoussis E (2007) Dysphotopsia after cataract surgery: comparison of four different intraocular lenses. Ophthalmologica 221(6):378–383

4.

Kimura S, Morizane Y, Shiode Y, Hirano M, Doi S, Toshima S et al (2017) Assessment of tilt and decentration of crystalline lens and intraocular lens relative to the corneal topographic axis using anterior segment optical coherence tomography. PLoS ONE 12(9):e184066

5.

Wolffsohn JS, Buckhurst PJ (2010) Objective analysis of toric intraocular lens rotation and centration. J Cataract Refract Surg 36(5):778–782

6.

Team RC (2019) R: A language and environment for statistical computing Vienna, Austria. https://www.R-project.org/. Zugegriffen: 22. Juli 2021

7.

Wickham H (2009) ggplot2: elegant graphics for data analysis. Springer, New York

8.

Borkenstein AF, Borkenstein EM (2019) Creating hybrid monovision with 7.0 mm XL optic and high-add AMD Intraocular lenses (XL-MAGS) in a patient with Retinitis Pigmentosa. Case Rep Ophthalmol 10(3):304–311

9.

Chang PY, Lian CY, Wang JK, Su PY, Wang JY, Chang SW (2017) Surgical approach affects intraocular lens decentration. J Formos Med Assoc 116(3):177–184

10.

Piers PA, Weeber HA, Artal P, Norrby S (2007) Theoretical comparison of aberration-correcting customized and aspheric intraocular lenses. J Refract Surg 23(4):374–384

11.

Mester U, Sauer T, Kaymak H (2009) Decentration and tilt of a single-piece aspheric intraocular lens compared with the lens position in young phakic eyes. J Cataract Refract Surg 35(3):485–490

12.

Kasthurirangan S, Feuchter L, Smith P, Nixon D (2014) Software-based evaluation of toric IOL orientation in a multicenter clinical study. J Refract Surg 30(12):820–826

13.

Garzon N, Poyales F, de Zarate BO, Ruiz-Garcia JL, Quiroga JA (2015) Evaluation of rotation and visual outcomes after implantation of monofocal and multifocal toric intraocular lenses. J Refract Surg 31(2):90–97

14.

Schartmüller D, Schwarzenbacher L, Meyer EL, Schriefl S, Leydolt C, Menapace R (2020) Comparison of long-term rotational stability of three commonly implanted intraocular lenses. Am J Ophthalmol 220:71–81

15.

Zhu X, Meng J, He W, Rong X, Lu Y (2020) Comparison of the rotational stability between plate-haptic toric and C-loop haptic toric IOLs in myopic eyes. J Cataract Refract Surg 46(10):1353–9. https://doi.org/10.1097/j.jcrs.0000000000000259

16.

Wendelstein J, Laubichler P, Fischinger I, Mariacher S, Beka S, Mursch-Edlmayr A, et al (2021) Rotational Stability, Tilt and Decentration of a New IOL with a 7.0 mm Optic. Curr Eye Res. https://doi.org/10.1080/02713683.2021.1929329

17.

Hoffer KJ, Savini G (2020) Update on Intraocular Lens Power Calculation Study Protocols: The Better Way to Design and Report Clinical Trials. Ophthalmology. https://doi.org/10.1016/j.ophtha.2020.07.005
Ethics declarations
Interessenkonflikt
J. Schrecker, B. Seitz und A. Langenbucher geben an, dass kein Interessenkonflikt besteht.
Für diesen Beitrag wurden keine Studien an Tieren durchgeführt. Bei der untersuchten IOL handelt es sich um ein CE-zertifiziertes Medizinprodukt. Die ethischen Richtlinien wurden konsequent eingehalten.
Additional information
Anmerkung
Teilergebnisse dieser Arbeit wurden auf der DOG 2020 präsentiert.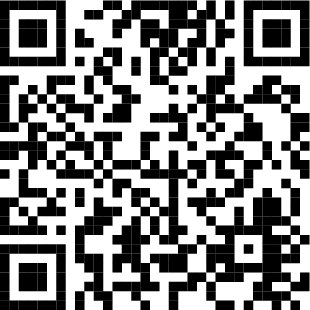 QR-Code scannen & Beitrag online lesen
About this article
Cite this article
Schrecker, J., Seitz, B. & Langenbucher, A. Performance einer neuen 7-mm-Intraokularlinse mit Nachbeobachtung über 1,5 Jahre. Ophthalmologe (2021). https://doi.org/10.1007/s00347-021-01504-3
Received:

Revised:

Accepted:

Published:
Schlüsselwörter
Aspira-aXA

7‑mm-Optik

Vergrößerte Optik

Vitrektomie

Positions- und Rotationsstabilität
Keywords
Aspira-aXA

7 mm optic

Enlarged optics

Vitrectomy

Positional and rotational stabilility