Zusammenfassung
Emotionale Tränen, ein ausschließlich menschliches Kommunikationsmittel, sind höchst komplex und wenig erforscht. Für die Produktion werden wahrscheinlich die gleichen Nerven,- Rezeptor,- und Transmitterstrukturen benutzt wie für basale und reflektorische Tränen. Jedoch müssen zunächst Stimuli in einem kognitiven/sozialen Kontext empfangen und von "Induktionszentren" im Telencephalon detektiert werden, um an Effektorzentren weitergeleitet zu werden. Erhöhte Proteinkonzentrationen, Prolaktinwerte, Mangan-, Kalium- sowie Serotoninwerte zeichnen emotionale Tränen aus. Unterschiedliche Theorien versuchen den Sinn und Nutzen emotionaler Tränen zu erklären. Mannigfaltige Einflüsse wie ethnische Zugehörigkeit, sozialer Status, Beruf, Hormonsituation und Geschlecht sowie die individuelle Reizschwelle entscheiden, ob ein Mensch in die Gruppe der "Weiner" oder der "Nichtweiner" gehört. Manipulative Tränen sind eine starke Waffen, um Menschen aus dem Gleichgewicht zu bringen. Der Begriff "Krokodilstränen" wird sowohl für manipulative Tränen als auch für Tränen im Rahmen einer aberranten gustolakrimalen Tränenproduktion benutzt. Krankhaftes Weinen tritt im Rahmen von Depressionen auf und als prolongierte Weinkrämpfe ohne Anlass und Emotion im Rahmen einer ZNS-Erkrankung. Fehlendes emotionales Weinen wird bei kongenitalen, meist syndromalen Fehlbildungen beobachtet.
Abstract
Emotional tears, an exclusively human means of communication, are complex and rarely the subject of scientific research. The same nerves, receptors, and transmitters seem to be involved in their production as those used for basal and reflex tears. However, stimuli must be received in a cognitive/social context, detected by "induction centers" in the telencephalon, and forwarded to effector centers. Increased concentrations of protein, prolactin, manganese, potassium, and serotonin have been detected in emotional tears. Various theories try to explain the reason for and benefit of emotional tears. A number of factors, such as ethnic group, social status, profession, hormonal situation, gender, and individual threshold, influence whether an individual is a "crier" or a "noncrier." Manipulative tears are a strong weapon for unbalancing other people, and the expression "crocodile tears" is used for both manipulative tears and aberrant gustolacrimal tears. Pathological crying occurs during depression, but it also occurs in the context of central nervous system disease as prolonged crying fits without cause or emotion. Absent emotional tearing is observed in congenital, often syndromal, disorders.
Access options
Buy single article
Instant access to the full article PDF.
US$ 39.95
Tax calculation will be finalised during checkout.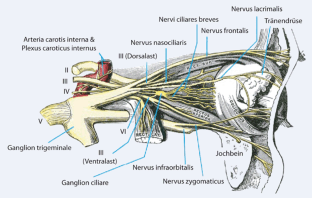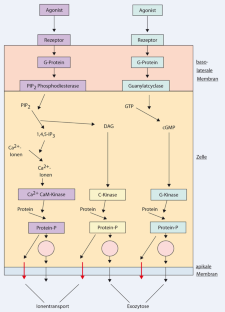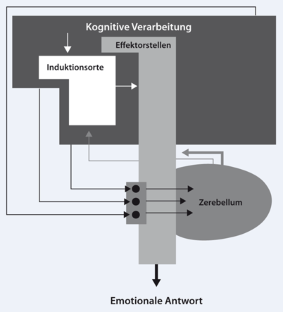 Literatur
1.

Aisaka K, Mori H, Ogawa T, Kigawa T (1985) Effects of mother-infant interaction on maternal milk secretion and dynamics of maternal serum prolactin levels in puerperium. Nippon Sanka Fujinka Gakkai Zasshi 37:713–720

2.

Axelsson A, Laage-Hellman JE (1962) The gusto-lachrymal reflex. The syndrome of crocodile tears. Acta Otolaryngol 54:239–254

3.

Becht M, Vingerhoets AJ (1997) Why we cry and how it affects mood. Psychosom Med 59:92

4.

Bennett MP, Lengacher C (2007) Humor and laughter may influence health IV. Humor and immune function. Evid Based Complement Altern Med

5.

Bogorad FA (1979) The symptom of crocodile tears. F. A. Bogorad. Introduction and translation by Austin Seckersen. J Hist Med Allied Sci 34:74–79

6.

Brodsky MC, Fray KJ (1998) Brainstem hypoplasia in the Wildervanck (cervico-oculo-acoustic) syndrome. Arch Ophthalmol 116:383–385

7.

Brunish R (1957) The protein components of human tears. AMA Arch Ophthalmol 57:554–556

8.

Cantu RC, Drew JH (1966) Pathological laughing and crying associated with a tumor ventral to the pons. Case report. J Neurosurg 24:1024–1026

9.

Cornelius RR (2001) Crying and catharsis. In: Vingerhoets AJ, Cornelius RR (eds) Adult Crying. Psychology Press, London, pp 199–212

10.

Dahl H, Dahl C (1985) Hydrogen ion concentration of tear fluid in newborn infants. Acta Ophthalmol (Copenh) 63:692–694

11.

Damasio AR, Grabowski TJ, Bechara A et al (2000) Subcortical and cortical brain activity during the feeling of self-generated emotions. Nat Neurosci 3:1049–1056

12.

Dartt DA (1994) Regulation of tear secretion. Adv Exp Med Biol 350:1–9

13.

Darwin C (1872) The expression of the emotions in man and animals. John Murray, London

14.

Delp MJ, Sackeim HA (1987) Effects of mood on lacrimal flow: sex differences and asymmetry. Psychophysiology 24:550–556

15.

Ding C, Walcott B, Keyser KT (2003) Sympathetic neural control of the mouse lacrimal gland. Invest Ophthalmol Vis Sci 44:1513–1520

16.

Efran JS, Spangler TJ (1979) Why grown-ups cry: a two factor theory and evidence from The miracle worker. Motiv Emotion 3:63–72

17.

Feinstein A, Feinstein K, Gray T, O'Connor P (1997) Prevalence and neurobehavioral correlates of pathological laughing and crying in multiple sclerosis. Arch Neurol 54:1116–1121

18.

Frey WH (1985) Crying. The mystery of tears. Winston Press, Minneapolis

19.

Frey WH, Sota-Johnson D, Hoffman C, McCall JT (1981) Effect of stimulus on the chemical composition of human tears. Am J Ophthalmol 92:559–567

20.

Fullard RJ (1988) Identification of proteins in small tear volumes with and without size exclusion HPLC fractionation. Curr Eye Res 7:163–179

21.

Fullard RJ, Snyder C (1990) Protein levels in nonstimulated and stimulated tears of normal human subjects. Invest Ophthalmol Vis Sci 31:1119–1126

22.

Fullard RJ, Tucker DL (1991) Changes in human tear protein levels with progressively increasing stimulus. Invest Ophthalmol Vis Sci 32:2290–2301

23.

Gachon AM, Richard J, Dastugue B (1982) Human tears: normal protein pattern and individual protein determinations in adults. Curr Eye Res 2:301–308

24.

Gilbard JP, Rossi SR, Heyda KG, Dartt DA (1990) Stimulation of tear secretion by topical agents that increase cyclic nucleotide levels. Invest Ophthalmol Vis Sci 31:1381–1388

25.

Gross JJ, Frederickson BL, Levenson RW (1994) The psychophysiology of crying. Psychophysiology 31:460–468

26.

Guirgis MF, Wong AM, Tychsen L (2002) Congenital restrictive external ophthalmoplegia and gustatory epiphora associated with fetal isotretinoin toxicity. Arch Ophthalmol 120:1094–1095

27.

Hastrup JL, Baker JG, Kraemer DL, Bornstein RF (1986) Crying and depression among older adults. Gerontologist 26:91–96

28.

Heiligenhaus A (2007) Anatomie und Physiologie der Tränendrüse. In: Messmer EM (Hrsg) Diagnose und Therapie des Trockenen Auges. UNI-MED, Bremen, S 13–18

29.

Holzberg N (2000) Ovid "Liebeskunst. Ars Amatoria". Artemis & Winkler, Düsseldorf

30.

Horsten M, Becht M, Vingerhoets A (1997) Crying and menstrual cycle. Psychosom Med 59:102–103

31.

Ishii H, Nagashima M, Tanno M et al (2003) Does being easily moved to tears as a response to psychological stress reflect response to treatment and the general prognosis in patients with rheumatoid arthritis? Clin Exp Rheumatol 21:611–616

32.

Kasar PA, Khadilkar VV, Tibrewala VN (2007) Allgrove syndrome. Indian J Pediatr 74:959–961

33.

Kimata H (2006) Emotion with tears decreases allergic responses to latex in atopic eczema patients with latex allergy. J Psychosom Res 61:67–69

34.

Kottler JA (1997) Die Sprache der Tränen. Diana, München

35.

Kraemer DL, Hastrup JL (1986) Crying in natural settings: global estimates, self-monitored frequencies, depression and sex differences in an undergraduate population. Behav Res Ther 24:371–373

36.

Kropiunigg U (2003) Indianer weinen nicht. Kösel, München

37.

Labott SM, Ahleman S, Wolever ME, Martin RB (1990) The physiological and psychological effects of the expression and inhibition of emotion. Behav Med 16:182–189

38.

Lawrenson JG, Birhah R, Murphy PJ (2005) Tear-film lipid layer morphology and corneal sensation in the development of blinking in neonates and infants. J Anat 206:265–270

39.

Lovell DM, Hemmings G, Hill AB (1993) Bereavement reactions of female Scots and Swazis: a preliminary comparison. Br J Med Psychol 66(Pt 3):259–274

40.

Lutz T (2000) Tränen vergiessen. Über die Kunst zu weinen. Europa, Hamburg

41.

Martin XD, Brennan MC (1994) Serotonin in human tears. Eur J Ophthalmol 4:159–165

42.

Mathers WD, Lane JA, Zimmerman MB (1996) Tear film changes associated with normal aging. Cornea 15:229–234

43.

McCoy FJ, Goodman RC (1979) The crocodile tear syndrome. Plast Reconstr Surg 63:58–62

44.

Miller MT, Stromland K, Ventura L (2008) Congenital aberrant tearing: a re-look. Trans Am Ophthalmol Soc 106:100–115

45.

Miller NR (1985) Anatomy, Physiology and Testing of normal lacrimal secretion. In: Tansill BC (ed) Walsh and Hoyt's clinical neuro-ophthalmology. Williams & Wilkins, Baltimore, pp 458–556

46.

Minn D, Christmann D, De Saint-Martin A et al (2002) Further clinical and sensorial delineation of Schinzel-Giedion syndrome: report of two cases. Am J Med Genet A 109:211–217

47.

Mircheff AK (1989) Lacrimal fluid and electrolyte secretion: a review. Curr Eye Res 8:607–617

48.

Montagu A (1959) Natural selection and the origin and evolution of weeping in man. Science 130:1572–1573

49.

Mori H, Mori K (2007) A test of the passive facial feedback hypothesis: we feel sorry because we cry. Percept Mot Skills 105:1242–1244

50.

Morley JK (1937) Some things I believe. Macmillan Publishers, London

51.

Moss H, Damasio AR (2001) Emotion, cognition and the human brain. Ann N Y Acad Sci 935:98–100

52.

Murube J, Murube L, Murube A (1999) Origin and types of emotional tearing. Eur J Ophthalmol 9:77–84

53.

Mutch JR (1944) The lacrimation reflex. Br J Ophthalmol 28:317–336

54.

Parvizi J, Anderson SW, Martin CO et al (2001) Pathological laughter and crying: a link to the cerebellum. Brain 124:1708–1719

55.

Patel V (1993) Crying behavior and psychiatric disorder in adults: a review. Compr Psychiatry 34:206–211

56.

Phan KL, Wager TD, Taylor SF, Liberzon I (2004) Functional neuroimaging studies of human emotions. CNS Spectr 9:258–266

57.

Rohatgi J, Gupta VP, Mittal S, Faridi MM (2005) Onset and pattern of tear secretions in full-term neonates. Orbit 24:231–238

58.

Sack RA, Beaton A, Sathe S et al (2000) Towards a closed eye model of the pre-ocular tear layer. Prog Retin Eye Res 19:649–668

59.

Sariri R, Ghafoori H (2008) Tear proteins in health, disease and contact lens wear. Biochemistry (Mosc) 73:381–392

60.

Sjogren H, Eriksen A (1950) Alacrimia congenita. Br J Ophthalmol 34:691–694

61.

Snir M, xer-Siegel R, Bourla D et al (2002) Tactile corneal reflex development in full-term babies. Ophthalmology 109:526–529

62.

Solter AJ (1998) Warum Babys weinen. Kösel, München

63.

Stern ME, Gao J, Siemasko KF et al (2004) The role of the lacrimal functional unit in the pathophysiology of dry eye. Exp Eye Res 78:409–416

64.

Tiffany JM (2003) Tears in health and disease. Eye 17:923–926

65.

Toker E, Yenice O, Ogut MS et al (2002) Tear production during the neonatal period. Am J Ophthalmol 133:746–749

66.

van Haeringen NJ, Glasius E (1976) The origin of some enzymes in tear fluid, determined by comparative investigation with two collection methods. Exp Eye Res 22:267–272

67.

van Tilburg MA, Becht MC, Vingerhoets AJ (2003) Self-reported crying during the menstrual cycle: sign of discomfort and emotional turmoil or erroneous beliefs? J Psychosom Obstet Gynaecol 24:247–255

68.

Vingerhoets AJ, Assies J, Poppelaars K (1992) Prolactin and weeping. Int J Psychoanal 39:81–82

69.

Vingerhoets AJ, Cornelius RR, van Heck GL, Becht ML (2000) Adult crying: A model and review of the literature. Rev Gen Psychol 4:354–377

70.

Vucicevic-Boras V, Juras D, Gruden-Pokupec JS, Vidovic A (2003) Oral manifestations of triple A syndrome. Eur J Med Res 8:318–320

71.

Wagner RE, Hexel M, Bauer WW, Kropiunigg U (1997) Crying in hospitals: a survey of doctors', nurses' and medical students' experience and attitudes. Med J Aust 166:13–16

72.

Walter S, Behrens-Baumann W (2007) Zusammensetzung des Tränenfilms. In: Messmer EM (Hrsg) Diagnose und Therapie des Trockenen Auges. UNI-MED, Bremen, S 32–37

73.

Wood EC, Wood CD (1984) Tearfulness: a psychoanalytic interpretation. J Am Psychoanal Assoc 32:117–136
Interessenkonflikt
Keine Angaben.
About this article
Cite this article
Messmer, E. Emotionale Tränen. Ophthalmologe 106, 593–602 (2009). https://doi.org/10.1007/s00347-009-1966-5
Schlüsselwörter
Basale Tränen

Reflektorische Tränen

Induktionszentren

Telencephalon

Krankhaftes Weinen
Keywords
Basal tears

Reflex tears

Induction centers

Telencephalon

Pathological crying