Zusammenfassung
Die selektive Retina-Therapie (SRT) ist ein neues Laserverfahren zur selektiven Behandlung des retinalen Pigmentepithels (RPE). In dieser Studie wurden 39 Patienten mit einer nichtischämischen, fokalen und fokal-diffusen diabetischen Makulopathie mit SRT behandelt. Es zeigten sich v. a. stabilisierende Effekte auf Visus, angiographische Leckageaktivität, Lipidexsudatentwickulung sowie auf die foveale Netzhautdicke. Die SRT ist sicher und ermöglicht insbesondere die Behandlung foveanaher Pathologien, die der konventionellen Argonlaserkoagulation nicht zugänglich sind.
Abstract
Selective Retina Therapy (SRT) is a new laser treatment that selectively targets the retinal pigmen epithelium (RPE). In this study, we treated 39 patients presenting with nonischemic, focal and focal-diffuse diabetic maculopathy with SRT. In the main. the results indicate that SRT had stabilizing effects on visual acuity, angiographic leakage, lipid exudation, and foveal retinal thickness. SRT is safe and is especially useful for treating pathologies that are located close to the fovea, which cannot be treated with conventional argon laser photocoagulation.
This is a preview of subscription content, log in to check access.
Access options
Buy single article
Instant access to the full article PDF.
US$ 39.95
Price includes VAT for USA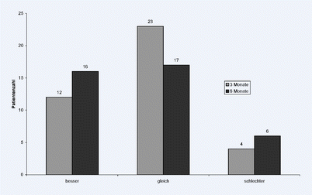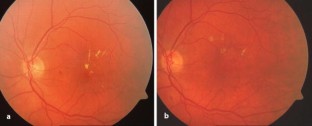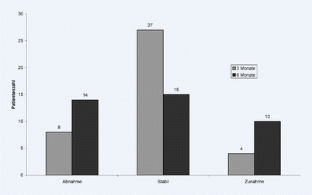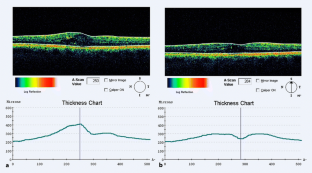 Literatur
1.

Photocoagulation for diabetic macular edema (1985) Early Treatment Diabetic Retinopathy Study report number 1. Early Treatment Diabetic Retinopathy Study research group. Arch Ophthalmol 103: 1796–806

2.

Klein R, Klein BE, Moss SE (1984) Visual impairment in diabetes. Ophthalmology 91: 1–9

3.

Moss SE, Klein R, Klein BE (1998) The 14-year incidence of visual loss in a diabetic population. Ophthalmology 105: 998–1003

4.

Resnikoff S, Pascolini D, Etya'ale D et al. (2004) Global data on visual impairment in the year 2002. Bull World Health Organ 82: 844–851

5.

Roider J, Brinkmann R, Wirbelauer C et al. (2000) Subthreshold (retinal pigment epithelium) photocoagulation in macular diseases: a pilot study. Br J Ophthalmol 84: 40–47

6.

Roider J, Brinkmann R, Wirbelauer C et al. (1999) Retinal sparing by selective retinal pigment epithelial photocoagulation. Arch Ophthalmol 117: 1028–1034

7.

Roider J, Michaud N, Flotte T et al. (1993) Histology of retinal lesions after continuous irradiation and selective micro-coagulation of the retinal pigment epithelium. Ophthalmologe 90: 274–278

8.

Schuele G, Elsner H, Framme C et al. (2005) Optoacoustic real-time dosimetry for selective retina treatment. J Biomed Opt 10: 064022

9.

Yoshimura N, Matsumoto M, Shimizu H et al. (1995) Photocoagulated human retinal pigment epithelial cells produce an inhibitor of vascular endothelial cell proliferation. Invest Ophthalmol Vis Sci 36: 1686–1691

10.

Elsner H, Poerksen E, Klatt C et al. (2006) Selective retina therapy in patients with central serous chorioretinopathie. Graefes Arch Clin Exp Ophthalomol (Epub ahead of print)
Danksagung
Die Autoren danken Herrn Christian Wacker und der Firma Lumenis (St.Clara, USA) für die Unterstützung dieser Studie.
Interessenkonflikt
Es besteht kein Interessenkonflikt. Der korrespondierende Autor versichert, dass keine Verbindungen mit einer Firma, deren Produkt in dem Artikel genannt ist, oder einer Firma, die ein Konkurrenzprodukt vertreibt, bestehen. Die Präsentation des Themas ist unabhängig und die Darstellung der Inhalte produktneutral.
About this article
Cite this article
Elsner, H., Klatt, C., Liew, S.H.M. et al. Selektive Retina-Therapie bei Patienten mit diabetischer Makulopathie. Ophthalmologe 103, 856–860 (2006). https://doi.org/10.1007/s00347-006-1414-8
Schlüsselwörter
Selektive Retina-Therapie

Diabetische Makulopathie

OCT
Keywords
Selective Retina Therapy

Diabetic maculopathy

OCT