Access options
Buy single article
Instant access to the full article PDF.
US$ 39.95
Tax calculation will be finalised during checkout.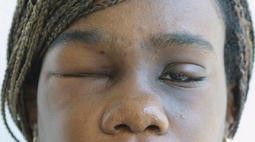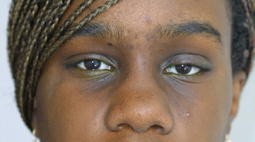 Literatur
1.

Glickmann LT, Gruss JS, Birt BD, Kohli-Dang N (1992) The surgical treatment of Melkersson-Rosenthal syndrome. Plast Reconst Surg 5: 815–821

2.

Gottwald W (1981) Melkersson-Rosenthal Syndrom. Fortschr Med 99: 249–252

3.

Green RM, Rogers RS (1989) Melkersson-Rosenthal syndrome: a review of 36 patients. J Am Acad Dermatol 21: 1263–1270

4.

Hornstein OP (1973) Melkersson-Rosenthal syndrome: a neuromucocutaneous disease of complex origin. Cur Probl Dermatol 5: 117

5.

Podmore P, Burrows D (1986) Clofazimine – an effective treatment for Melkersson-Rosenthal syndrome or Miescher's cheilitis. Clin Exp Dermatol 11: 173–178

6.

Ziemssen F, Rohrbach JM, Scherwitz C, Denk PO (2003) Plastische rekonstruktive Korrektur eines persistierenden Lidödems bei Melkersson-Rosenthal-Syndrom. Klin Monatsbl Augenheilkd 220: 352–356

7.

Zimmer WM, Rogers RS, Reeve CM, Sheridan PJ (1992) Orofacial manifestations of Melkersson-Rosenthal-syndrome. Oral Surg Oral Med Oral Pathol 74: 610–619
Interessenkonflikt
Es besteht kein Interessenkonflikt. Der korrespondierende Autor versichert, dass keine Verbindungen mit einer Firma, deren Produkt in dem Artikel genannt ist, oder einer Firma, die ein Konkurrenzprodukt vertreibt, bestehen. Die Präsentation des Themas ist unabhängig und die Darstellung der Inhalte produktneutral.
About this article
Cite this article
Klatt, K., Sbeity, Z. & Löffler, K.U. Rezidivierende asymmetrische Schwellung im Gesichtsbereich. Ophthalmologe 103, 1047–1049 (2006). https://doi.org/10.1007/s00347-006-1313-z