Abstract
Introduction
The management of clinical stage II seminoma has evolved with a recent emphasis on minimizing long-term morbidity while achieving oncologic cure.
Methods
In this review we discuss the available management options for clinical stage II seminoma with an emphasis on the emerging role of surgery in this patient population.
Results
Historically, treatment options available to clinical stage II seminoma patients were limited to radiotherapy and chemotherapy. Survival rates with these options are excellent; however, both are associated with significant long-term morbidities including cardiovascular, pulmonary, and neurologic toxicities. Additionally, higher rates of secondary malignancies are witnessed in this young patient population, decades after successful treatment of the primary cancer. Recently, retroperitoneal lymph node dissection has been proposed as a first-line treatment option for patients with low-volume metastatic seminoma.
Conclusion
The SEMS and PRIMETEST trials are two studies examining the role of primary retroperitoneal lymph node dissection in clinical stage II seminoma, and early data show significant promise.
Access options
Buy single article
Instant access to the full article PDF.
USD 39.95
Price includes VAT (USA)
Tax calculation will be finalised during checkout.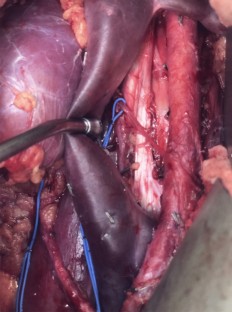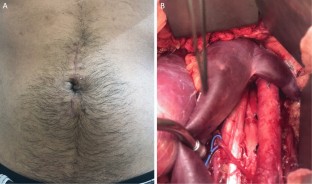 Abbreviations
CS-II:

Clinical stage II

RPLND:

Retroperitoneal lymph node dissection

Gy:

Gray
References
1.

Domont J et al (2013) A risk-adapted strategy of radiotherapy or cisplatin-based chemotherapy in stage II seminoma. Urol Oncol 31(5):697–705

2.

Stephenson A et al (2019) Diagnosis and treatment of early stage testicular cancer: AUA guideline. J Urol 202(2):272–281

3.

Chung PW et al (2004) Stage II testicular seminoma: patterns of recurrence and outcome of treatment. Eur Urol 45(6):754–759 (discussion 759–760)

4.

Garcia-del-Muro X et al (2008) Chemotherapy as an alternative to radiotherapy in the treatment of stage IIA and IIB testicular seminoma: a Spanish germ cell cancer group study. J Clin Oncol 26(33):5416–5421

5.

Haugnes HS, Oldenburg J, Bremnes RM (2015) Pulmonary and cardiovascular toxicity in long-term testicular cancer survivors. Urol Oncol 33(9):399–406

6.

Hu B, Daneshmand S (2018) Retroperitoneal lymph node dissection as primary treatment for metastatic seminoma. Adv Urol 2018:7978958

7.

Giannatempo P et al (2015) Radiotherapy or chemotherapy for clinical stage IIA and IIB seminoma: a systematic review and meta-analysis of patient outcomes. Ann Oncol 26(4):657–668

8.

Zagars GK, Pollack A (2001) Radiotherapy for stage II testicular seminoma. Int J Radiat Oncol Biol Phys 51(3):643–649

9.

Chung PW et al (2003) Appropriate radiation volume for stage IIA/B testicular seminoma. Int J Radiat Oncol Biol Phys 56(3):746–748

10.

Classen J et al (2003) Radiotherapy for stages IIA/B testicular seminoma: final report of a prospective multicenter clinical trial. J Clin Oncol 21(6):1101–1106

11.

Hallemeier CL et al (2013) Long-term outcomes of radiotherapy for stage II testicular seminoma–the Mayo clinic experience. Urol Oncol 31(8):1832–1838

12.

van Leeuwen FE et al (1993) Second cancer risk following testicular cancer: a follow-up study of 1909 patients. J Clin Oncol 11(3):415–424

13.

Beyer J et al (2013) Maintaining success, reducing treatment burden, focusing on survivorship: highlights from the third European consensus conference on diagnosis and treatment of germ-cell cancer. Ann Oncol 24(4):878–888

14.

Tandstad T et al (2011) Management of seminomatous testicular cancer: a binational prospective population-based study from the Swedish norwegian testicular cancer study group. J Clin Oncol 29(6):719–725

15.

Haugnes HS et al (2010) Cardiovascular risk factors and morbidity in long-term survivors of testicular cancer: a 20 year follow-up study. J Clin Oncol 28(30):4649–4657

16.

Brydoy M et al (2005) Paternity following treatment for testicular cancer. J Natl Cancer Inst 97(21):1580–1588

17.

Pont J, Albrecht W (1997) Fertility after chemotherapy for testicular germ cell cancer. Fertil Steril 68(1):1–5

18.

Travis LB et al (2005) Second cancers among 40,576 testicular cancer patients: focus on long-term survivors. J Natl Cancer Inst 97(18):1354–1365

19.

Hellesnes R et al. (2021) Testicular cancer in the cisplatin era: causes of death and mortality rates in a population-based cohort. J Clin Oncol. https://doi.org/10.1200/JCO.21.00637

20.

Stephenson AJ et al (2007) Nonrandomized comparison of primary chemotherapy and retroperitoneal lymph node dissection for clinical stage IIA and IIB nonseminomatous germ cell testicular cancer. J Clin Oncol 25(35):5597–5602

21.

Weissbach L et al (2000) RPLND or primary chemotherapy in clinical stage IIA/B nonseminomatous germ cell tumors? Results of a prospective multicenter trial including quality of life assessment. Eur Urol 37(5):582–594

22.

Syan-Bhanvadia S et al (2017) Midline extraperitoneal approach to retroperitoneal lymph node dissection in testicular cancer: minimizing surgical morbidity. Eur Urol 72(5):814–820

23.

Warszawski N, Schmucking M (1997) Relapses in early-stage testicular seminoma: radiation therapy versus retroperitoneal lymphadenectomy. Scand J Urol Nephrol 31(4):355–359

24.

Mezvrishvili Z, Managadze L (2006) Retroperitoneal lymph node dissection for high-risk stage I and stage IIA seminoma. Int Urol Nephrol 38(3–4):615–619

25.

Hu B et al (2015) Retroperitoneal lymph node dissection as first-line treatment of node-positive seminoma. Clin Genitourin Cancer 13(4):e265–e269

26.

Daneshmand S et al (2021) SEMS trial: result of a prospective, multi-institutional phase II clinical trial of surgery in early metastatic seminoma treatment. J Clin Oncol 39(6_suppl):375–375

27.

Albers P et al (2019) The PRIMETEST trial: interim analysis of a phase II trial for primary retroperitoneal lymph node dissection (RPLND) in stage II A/B seminoma patients without adjuvant treatment. J Clin Oncol 37(7_Suppl):507–507

28.

Nicol D et al (2020) MP11-05 outcomes with minimally invasive retroperitoneal lymph node dissection (MI-RPLND) and single dose carboplatin in clinical stage 2 seminoma. J Urol 203(4):136–137
Ethics declarations
Conflict of interest
No direct or indirect financial conflicts of interest exists for any of the authors. Dr Siamak Daneshmand was the principal investigator for the SEMS trial.
Research involving human participants and/or animals
Not applicable.
Informed consent
Not applicable.
Additional information
Publisher's Note
Springer Nature remains neutral with regard to jurisdictional claims in published maps and institutional affiliations.
About this article
Cite this article
Alsyouf, M., Daneshmand, S. Clinical stage II seminoma: management options. World J Urol (2021). https://doi.org/10.1007/s00345-021-03854-8
Received:

Accepted:

Published:
Keywords
Testis neoplasm

Seminoma

Retroperitoneal lymph node dissection

Chemotherapy

Radiotherapy