Abstract
Many changes have been made during these last years and concepts for understanding bladder cancer have evolved. We make an update with the latest findings of the WHO (World Health Organistaion) 2016, ICCR (International Collaboration on Cancer Reporting) and other official organisms and try to show the latest developments. In this document we provide new consensus guidelines and insights. We kept this document short and concise providing consensus guidelines to clinicians for the best patient care, it should be easy to understand for a non pathologists. We focussed on several burning issues, such as the anatomical and histological understanding of the bladder wall, the prognostic significance of grading and the most challenging problems in staging, we underline our needs from the clinicians such as clinical information, we further discuss the histological subtypes of bladder cancer, which is an extremely important issue in the light of molecular classifications and give prognostic insights. Furthermore, we discuss the ICCR worldwide consensus reporting, urinary cytology with the Paris system and several issues such as frozen section specimen.
This is a preview of subscription content, log in to check access.
Access options
Buy single article
Instant access to the full article PDF.
US$ 39.95
Price includes VAT for USA
Subscribe to journal
Immediate online access to all issues from 2019. Subscription will auto renew annually.
US$ 199
This is the net price. Taxes to be calculated in checkout.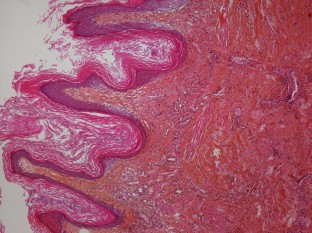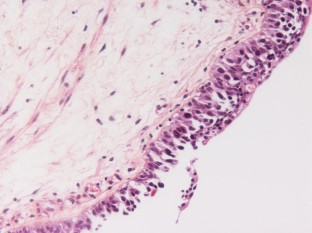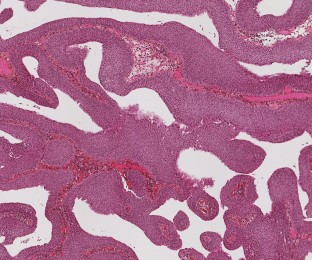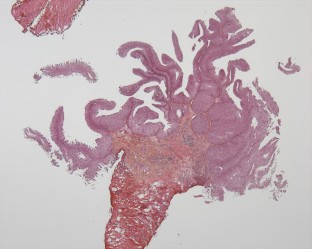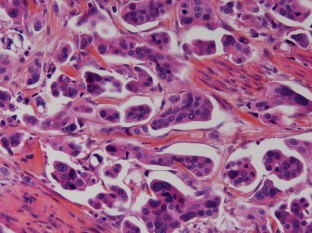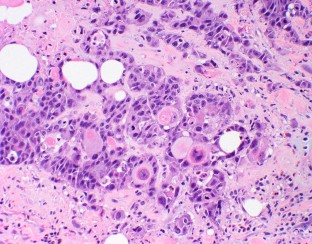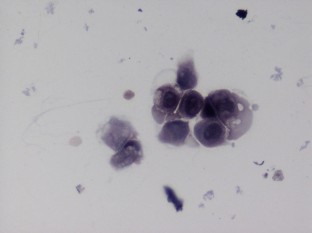 References
1.

Babjuk M, Böhle A, Burger M, Capoun O, Cohen D, Compérat EM et al (2017) EAU guidelines on non–muscle-invasive urothelial carcinoma of the bladder: update 2016. Eur Urol 71(3):447–461

2.

Paner GP, Montironi R, Amin MB (2017) Challenges in pathologic staging of bladder cancer: proposals for fresh approaches of assessing pathologic stage in light of recent studies and observations pertaining to bladder histoanatomic variances. Adv Anat Pathol 24(3):113–127

3.

Herrmann TRW, Wolters M, Kramer MW (2017) Transurethral en bloc resection of nonmuscle invasive bladder cancer: trend or hype. Curr Opin Urol 27(2):182–190

4.

Masson-Lecomte A, Vordos D, Hoznek A, Yiou R, Allory Y, Abbou CC et al (2013) External validation of extranodal extension and lymph node density as predictors of survival in node-positive bladder cancer after radical cystectomy. Ann Surg Oncol 20(4):1389–1394

5.

Frozen section library: genitourinary tract internet. Enea Brivio. Disponible sur. http://www.eneabrivio.com/product/frozen-section-library-genitourinary-tract/. Accessed 4 Dec 2017

6.

Minardi D, Milanese G, Parri G, Lacetera V, Muzzonigro G (2016) Non-muscle invasive high grade urothelial carcinoma of the bladder. Which factors can influence understaging at the time of radical cystectomy? Arch Ital Urol Androl 88(1):13–16

7.

Vukomanovic I, Colovic V, Soldatovic I, Hadzi-Djokic J (2012) Prognostic significance of tumor location in high-grade non-muscle-invasive bladder cancer. Med Oncol 29(3):1916–1920

8.

Moch H, Humphrey P, Ulbright T, Reuter V (eds) (2016) WHO Classification of Tumours of the Urinary System and Male Genital Organs. International Agency for Research on Cancer

9.

Humphrey PA, Moch H, Cubilla AL, Ulbright TM, Reuter VE (2016) The 2016 WHO Classification of tumours of the urinary system and male genital organs-part B: prostate and bladder tumours. Eur Urol 70(1):106–119

10.

Romanenko A, Morimura K, Wanibuchi H, Wei M, Zaparin W, Vinnichenko W et al (2003) Urinary bladder lesions induced by persistent chronic low-dose ionizing radiation. Cancer Sci 94(4):328–333

11.

Alfred Witjes J, Lebret T, Compérat EM, Cowan NC, De Santis M, Bruins HM et al (2017) Updated 2016 EAU guidelines on muscle-invasive and metastatic bladder cancer. Eur Urol 71(3):462–475

12.

Sung M-T, Lopez-Beltran A, Eble JN, MacLennan GT, Tan P-H, Montironi R et al (2006) Divergent pathway of intestinal metaplasia and cystitis glandularis of the urinary bladder. Mod Pathol 19(11):1395–1401

13.

Morton MJ, Zhang S, Lopez-Beltran A, MacLennan GT, Eble JN, Montironi R et al (2007) Telomere shortening and chromosomal abnormalities in intestinal metaplasia of the urinary bladder. Clin Cancer Res 13(20):6232–6236

14.

Amin MB, Trpkov K, Lopez-Beltran A, Grignon D, Members of the ISUP Immunohistochemistry in Diagnostic Urologic Pathology Group (2014) Best practices recommendations in the application of immunohistochemistry in the bladder lesions: report from the International Society of Urologic Pathology consensus conference. Am J Surg Pathol 38(8):e20–34

15.

Lopez-Beltran A, Cheng L, Andersson L, Brausi M, de Matteis A, Montironi R et al (2002) Preneoplastic non-papillary lesions and conditions of the urinary bladder: an update based on the Ancona International Consultation. Virchows Arch Int J Pathol 440(1):3–11

16.

Patel P, Reikie BA, Maxwell JP, Yilmaz A, Gotto GT, Trpkov K (2013) Long-term clinical outcome of inverted urothelial papilloma including cases with focal papillary pattern: is continuous surveillance necessary? Urology 82(4):857–860

17.

Chang SS, Boorjian SA, Chou R, Clark PE, Daneshmand S, Konety BR et al (2016) Diagnosis and treatment of non-muscle invasive bladder cancer: AUA/SUO guideline. J Urol 196(4):1021–1029

18.

Soukup V, Čapoun O, Cohen D, Hernández V, Babjuk M, Burger M et al (2017) Prognostic performance and reproducibility of the 1973 and 2004/2016 World Health Organization grading classification systems in non-muscle-invasive bladder cancer: a European Association of Urology Non-muscle Invasive Bladder Cancer Guidelines Panel Systematic Review. Eur Urol 72(5):801–813

19.

MacLennan GT, Kirkali Z, Cheng L (2007) Histologic grading of noninvasive papillary urothelial neoplasms. Eur Urol 51(4):889–897 (discussion 897–898)

20.

Lokeshwar SD, Ruiz-Cordero R, Hupe MC, Jorda M, Soloway MS (2015) Impact of 2004 ISUP/WHO classification on bladder cancer grading. World J Urol 33(12):1929–1936

21.

Busch C, Algaba F (2002) The WHO/ISUP 1998 and WHO 1999 systems for malignancy grading of bladder cancer. Scientific foundation and translation to one another and previous systems. Virchows Arch Int J Pathol 441(2):105–108

22.

Cao D, Vollmer RT, Luly J, Jain S, Roytman TM, Ferris CW et al (2010) Comparison of 2004 and 1973 World Health Organization grading systems and their relationship to pathologic staging for predicting long-term prognosis in patients with urothelial carcinoma. Urology 76(3):593–599

23.

May M, Brookman-Amissah S, Roigas J, Hartmann A, Störkel S, Kristiansen G et al (2010) Prognostic accuracy of individual uropathologists in noninvasive urinary bladder carcinoma: a multicentre study comparing the 1973 and 2004 World Health Organisation classifications. Eur Urol 57(5):850–858

24.

Otto W, Denzinger S, Fritsche H-M, Burger M, Wieland WF, Hofstädter F et al (2011) The WHO classification of 1973 is more suitable than the WHO classification of 2004 for predicting survival in pT1 urothelial bladder cancer. BJU Int 107(3):404–408

25.

van Rhijn BWG, van der Kwast TH, Alkhateeb SS, Fleshner NE, van Leenders GJLH, Bostrom PJ et al (2012) A new and highly prognostic system to discern T1 bladder cancer substage. Eur Urol 61(2):378–384

26.

Cheng L, MacLennan GT, Lopez-Beltran A (2012) Histologic grading of urothelial carcinoma: a reappraisal. Hum Pathol 43(12):2097–2108

27.

Gofrit ON, Pizov G, Shapiro A, Duvdevani M, Yutkin V, Landau EH et al (2014) Mixed high and low grade bladder tumors—are they clinically high or low grade? J Urol 191(6):1693–1696

28.

Downes MR, Weening B, van Rhijn BWG, Have CL, Treurniet KM, van der Kwast TH (2017) Analysis of papillary urothelial carcinomas of the bladder with grade heterogeneity: supportive evidence for an early role of CDKN2A deletions in the FGFR3 pathway. Histopathology 70(2):281–289

29.

Epstein JI, Amin MB, Reuter VR, Mostofi FK (1998) The World Health Organization/International Society of Urological Pathology consensus classification of urothelial (transitional cell) neoplasms of the urinary bladder. Bladder Consensus Conference Committee. Am J Surg Pathol 22(12):1435–1448

30.

van Rhijn BWG, van der Kwast TH, Kakiashvili DM, Fleshner NE, van der Aa MNM, Alkhateeb S et al (2010) Pathological stage review is indicated in primary pT1 bladder cancer. BJU Int 106(2):206–211

31.

Younes M, Sussman J, True LD (1990) The usefulness of the level of the muscularis mucosae in the staging of invasive transitional cell carcinoma of the urinary bladder. Cancer 66(3):543–548

32.

Rouprêt M, Seisen T, Compérat E, Larré S, Mazerolles C, Gobet F et al (2013) Prognostic interest in discriminating muscularis mucosa invasion (T1a vs T1b) in nonmuscle invasive bladder carcinoma: French national multicenter study with central pathology review. J Urol 189(6):2069–2076

33.

van der Aa MNM, van Leenders GJLH, Steyerberg EW, van Rhijn BW, Jöbsis AC, Zwarthoff EC et al (2005) A new system for substaging pT1 papillary bladder cancer: a prognostic evaluation. Hum Pathol 36(9):981–986

34.

Compérat E, Egevad L, Lopez-Beltran A, Camparo P, Algaba F, Amin M et al (2013) An interobserver reproducibility study on invasiveness of bladder cancer using virtual microscopy and heatmaps. Histopathology 63(6):756–766

35.

Gakis G (2013) A precystectomy decision model to predict pathological upstaging and oncological outcomes in clinical stage T2 bladder cancer. BJU Int 111(2):186–187

36.

Mathieu R, Lucca I, Rouprêt M, Briganti A, Shariat SF (2016) The prognostic role of lymphovascular invasion in urothelial carcinoma of the bladder. Nat Rev Urol 13(8):471–479

37.

Moschini M, Shariat SF, Freschi M, Soria F, D'Andrea D, Abufaraj M (2017) Is transurethral resection alone enough for the diagnosis of histological variants? A single-center study. Urol Oncol 35(8):528.e1–528.e5

38.

Sangoi AR, Beck AH, Amin MB, Cheng L, Epstein JI, Hansel DE et al (2010) Interobserver reproducibility in the diagnosis of invasive micropapillary carcinoma of the urinary tract among urologic pathologists. Am J Surg Pathol 34(9):1367–1376

39.

Shah RB, Montgomery JS, Montie JE, Kunju LP (2013) Variant (divergent) histologic differentiation in urothelial carcinoma is under-recognized in community practice: impact of mandatory central pathology review at a large referral hospital. Urol Oncol 31(8):1650–1655

40.

Soave A, Schmidt S, Dahlem R, Minner S, Engel O, Kluth LA et al (2015) Does the extent of variant histology affect oncological outcomes in patients with urothelial carcinoma of the bladder treated with radical cystectomy? Urol Oncol 33(1):21.e1–21.e9

41.

Willis DL, Fernandez MI, Dickstein RJ, Parikh S, Shah JB, Pisters LL et al (2015) Clinical outcomes of cT1 micropapillary bladder cancer. J Urol 193(4):1129–1134

42.

Seiler R, Ashab HAD, Erho N, van Rhijn BWG, Winters B, Douglas J et al (2017) Impact of molecular subtypes in muscle-invasive bladder cancer on predicting response and survival after neoadjuvant chemotherapy. Eur Urol 72(4):544–554

43.

Faltas BM, Prandi D, Tagawa ST, Molina AM, Nanus DM, Sternberg C et al (2016) Clonal evolution of chemotherapy-resistant urothelial carcinoma. Nat Genet 48(12):1490–1499

44.

Ching CB, Amin MB, Tubbs RR, Elson P, Platt E, Dreicer R et al (2011) HER2 gene amplification occurs frequently in the micropapillary variant of urothelial carcinoma: analysis by dual-color in situ hybridization. Mod Pathol 24(8):1111–1119

45.

Gaya JM, Palou J, Algaba F, Arce J, Rodríguez-Faba O, Villavicencio H (2010) The case for conservative management in the treatment of patients with non-muscle-invasive micropapillary bladder carcinoma without carcinoma in situ. Can J Urol 17(5):5370–5376

46.

Linder BJ, Frank I, Cheville JC, Thompson RH, Thapa P, Tarrell RF et al (2013) Outcomes following radical cystectomy for nested variant of urothelial carcinoma: a matched cohort analysis. J Urol 189(5):1670–1675

47.

Mai KT, Park PC, Yazdi HM, Saltel E, Erdogan S, Stinson WA et al (2006) Plasmacytoid urothelial carcinoma of the urinary bladder report of seven new cases. Eur Urol 50(5):1111–1114

48.

Dayyani F, Czerniak BA, Sircar K, Munsell MF, Millikan RE, Dinney CP et al (2013) Plasmacytoid urothelial carcinoma, a chemosensitive cancer with poor prognosis, and peritoneal carcinomatosis. J Urol 189(5):1656–1661

49.

Kaimakliotis HZ, Monn MF, Cheng L, Masterson TA, Cary KC, Pedrosa JA et al (2014) Plasmacytoid bladder cancer: variant histology with aggressive behavior and a new mode of invasion along fascial planes. Urology 83(5):1112–1116

50.

Ricardo-Gonzalez RR, Nguyen M, Gokden N, Sangoi AR, Presti JC, McKenney JK (2012) Plasmacytoid carcinoma of the bladder: a urothelial carcinoma variant with a predilection for intraperitoneal spread. J Urol 187(3):852–855

51.

Wang L, Williamson SR, Zhang S, Huang J, Montironi R, Davison DD et al (2015) Increased androgen receptor gene copy number is associated with TMPRSS2-ERG rearrangement in prostatic small cell carcinoma. Mol Carcinog 54(9):900–907

52.

Dorothy L. Rosenthal (2017) The Paris system for reporting urinary cytology Springer Internet. Disponible sur. www.springer.com/us/book/9783319228631. Accessed 24 Oct 2017

53.

Wang Y, Auger M, Kanber Y, Caglar D, Brimo F (2018) Implementing The Paris System for reporting urinary cytology results in a decrease in the rate of the atypical category and an increase in its prediction of subsequent high-grade urothelial carcinoma. Cancer Cytopathol 126(3):207–214
Ethics declarations
Conflict of interest
The authors declare no conflicts of interest.
Research involving human participants and/or animals
None.
Informed consent
All co-authors have had and read the last version of the paper and agreed on it.
About this article
Cite this article
Compérat, E., Babjuk, M., Algaba, F. et al. SIU–ICUD on bladder cancer: pathology. World J Urol 37, 41–50 (2019). https://doi.org/10.1007/s00345-018-2466-5
Received:

Accepted:

Published:

Issue Date:
Keywords
Pathology

Stage

Grade

Histology