Abstract
Chronic prostatitis is a major health problem in men. This review details the various types of prostatitis, discusses the possible aetiologies and potential pathogens. In addition, the symptoms and therapies are outlined. Those individuals affected by prostatitis suffer from a markedly reduced quality of life with, in many cases, only a limited benefit from treatment. Many questions remain unanswered, and more research is required in this significant disease.
Access options
Buy single article
Instant access to the full article PDF.
USD 39.95
Price excludes VAT (USA)
Tax calculation will be finalised during checkout.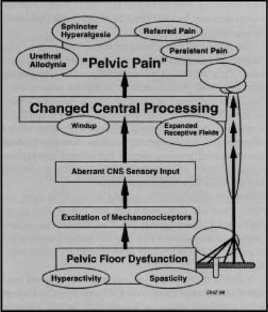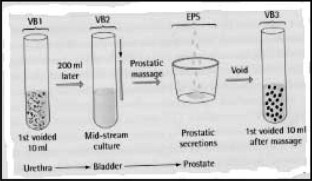 References
Alexander RB, Brady F, Ponniah S (1997) Autoimmune prostatitis: evidence of T cell reactivity with normal prostatic proteins in men with a history of prostatitis. J Urol 157:S934

Andersen JT (1999) Treatment of prostatodynia. In: Nickel JC (ed) Textbook of prostatitis. ISIS, London

Barbalis GA, Nikiforidis G, Liatsikos EN (1997) Alpha-blockers for the treatment of chronic prostatitis in combination with antibiotics. J Urol 159:883–887

Berger RE, Krieger JN, Rothman L et al. (1997) Bacteria in the prostate tissue of men with idiopathic prostatic inflammation. J Urol 157:863

Bergman B (1994) On the relevance of gram-positive bacteria in prostatitis. Infection 22 (Suppl 1):S22

Brähler E, Würz J, Unger U et al. (1997) The Giessen Prostatitis Symptom Score (GPSS): standardization of the questionnaire and prevalence of symptoms. J Urol 157 (Suppl): 239

Canale D, Scaricabarozzi I, Giorgi P et al. (1993) Use of a novel non-steroidal anti-inflammatory drug, nimesulide, in the treatment of abacterial prostatovesiculitis. Andrologia 25:163–166

Collins MM, Stafford RS, O'Leary MP et al. (1998) How common is prostatitis? A national survey of physician visits. J Urol 159:1224

De la Rossette JJ, Karthaus HF, van Kerrebroeck PE et al. (1992) Research in prostatitis syndrome: the use of alfuzosin (a new alpha 1-receptor-blocking agent) in patients mainly presenting with micturition complaints of an irritative nature and confirmed urodynamic abnormalities. Eur Urol 22:222

Doble A, Walker MM, Harris JRW et al. (1990) Intraprostatic antibody deposition in chronic abacterial prostatitis. Br J Urol 65:598–605

Egan KJ, Krieger JL (1997) Chronic abacterial prostatitis—a urological chronic pain syndrome? Pain 69:213

Evans DTP. Medical management of chronic non-bacterial prostatitis. In: Nickel JC (ed) Textbook of prostatitis. ISIS, London

Hellstrom W, Shimidt RA, Lue TF et al. (1987) Neuromuscular dysfunction in nonbacterial prostatitis. Urology 30:183

Hennenfent BR, Feliciano AEJr (1998) Changes in white blood cell counts in men undergoing three-weekly prostatic massage, microbial diagnosis, and anti-microbial therapy for genitourinary complaints. Br J Urol 81:370

Holm M, Meyhoff HH (1996) Chronic prostatitis pain: a new treatment option with finasteride? Scand J Urol Nephro 31:213

Kaplan SA, Te AE, Jacobs BZ (1994) Urodynamic evidence of vesical neck obstruction in men with misdiagnosed chronic nonbacterial prostatitis and the therapeutic role of endoscopic incision of the bladder and neck. J Urol 152:2063

Kaplan SA, Santarosa RP, D'Alisera PM et al. (1997) Pseudodyssinergia (contraction of the external sphincter during voiding) misdiagnosed as chronic nonbacterial prostatitis and the role of biofeedback as a therapeutic option. J Urol 157:2234

Kirby RS, Lowe D, Bultitude MI et al. (1982) Intraprostatic urinary reflux: an aetiological factor in abacterial prostatitis. Br J Urol 121:729

Koff W (1996) Clinical trial comparing lomefloxacin and ofloxacin in the treatment of chronic bacterial prostatitis. Rev Bras Med 53:88–91

Krieger JN, Egan KJ, Ross SO et al. (1996) Chronic pelvic pains represent the most prominent urogenital symptoms of chronic prostatitis. Urology 48:715–722

Krieger JN, Riley DE, Roberts MC et al. (1996) Prokaryotic DNA sequences in patients with chronic idiopathic prostatitis. J Clin Microbiol 34:3120

Letran JL, Brawer MK (1999) Prostate specific antigen in prostatitis. In: Nickel JC (ed) Textbook of urology. ISIS, Oxford, pp 241–245

Meares EM (1989) Acute and chronic prostatitis and prostatodynia. In: Fitzpatrick JM, Krane RJ (eds) The prostate. Churchill Livingstone, Edinburgh, pp 62–75

Moon TD (1997) Questionnaire survey of urologists and primary care physicians diagnostic and treatment practices for prostatitis. Urology 50:543

Moon TD, Hagen L, Heisey DM (1997) Urinary symptom-etiology in younger men. Urology 50:700

Naber KG, Giamarellou H (1994) Proposed study design in prostatitis. Infection 22 (Suppl 1):S59-S61

National Institutes of Health (1995) Summary statement. National Institutes of Health/National Institute of Diabetes and Digestive and Kidney Diseases workshop on chronic prostatitis. Bethesda, MD

Neal DE, Moon TD (1993) Use of terazosin in prostatodynia and validation of a symptom score questionnaire. Urology 43:460–465

Nickel JC ((1995) Prostatitis. In: Mulholland SG (ed) Antibiotic therapy in urology. Lippincott-Raven, Philadelphia, p 57

Nickel JC, Costerton JW (1993) Bacterial localization in antibiotic-refractory chronic bacterial prostatitis. Prostate 23:107

Nickel JC, Sorensen R (1996) Transurethral microwave thermotherapy for nonbacterial prostatitis: a randomized double-blind sham controlled study using new prostatitis specific assessment questionnaires. J Urol 155:1950–1955

Nickel JC, Bruce AW, Reid G (1994) Pathogenesis, diagnosis and treatment of the prostatitis syndromes. In: Krane RJ, Siroky MB (eds) Clinical urology. Lippincott, Philadelphia, p 925

Nickel JC, Nigro M, Voliguette L et al. (1998) Diagnosis and treatment of prostatitis in Canada. Urology 52:797

Osborne DE, George NJ, Rao PN et al. (1981) Prostatodynia: physiological characteristics and rational management with muscle relaxants. Br J Urol 53:621–623

Persson BE, Ronquist G (1996) Evidence for a mechanistic association between nonbacterial prostatitis and levels of urate and creatinine in expressed prostatic secretions. J Urol 155:958–960

Pust RA, Ackenheil-Koppe HR, Gilbert P, et al. (1989) Clinical efficacy of ofloxacin (Tarivid) in patients with chronic bacterial prostatitis: preliminary results. J Chemother 1 (Suppl 4):471

Roberts R, Lieber M, Bostwick D, Jacobsen S (1997) A review of clinical and pathological prostatitis syndromes. Urology 49:809–821

Roberts RO, Jacobsen SJ, Rhodes T et al. (1997) A community based study on the prevalence of prostatitis. J Urol 157:242A

Rugendorff EW, Weidner W, Ebeling L (1993) Results of treatment with pollen extracts (Cernilton N) in chronic prostatitis and prostatodynia. Br J Urol 71:433

Schaeffer AJ, Darras FS (1990) The efficacy of norfloxacin in the treatment of chronic bacterial prostatitis refractory to trimethoprim-sulfamethoxazole and/ or carbenicillin. J Urol 144:690–693

Shortlife LM, Whener N (1986) The characterization of bacterial and nonbacterial prostatitis by prostatic immunoglobulins. Medicine 65:399

Stamey T (1980) Urinary tract infections in males. In: Stamey T (ed) Pathogenesis and treatment of urinary tract infections. Williams and Wilkins, Baltimore pp 342–429

Stamey T (1981) Prostatitis. J R Soc Med 74:22–40

Weidner W, Schiefer H-G (1995) Inflamatory disease of the prostate: frequency and pathogenesis. In: Garraway M (ed) Epidemiology of prostate disease. Springer, Heidelberg Berlin, pp 85–93

Weidner W, Schiefer HG, Brähles E (1991) Refractory chronic bacterial prostatitis: a reevaluation of ciprofloxacin treatment after a median follow-up of 30 months. J Urol 146:350–352
About this article
Cite this article
Lobel, B., Rodriguez, A. Chronic prostatitis: what we know, what we do not know, and what we should do!. World J Urol 21, 57–63 (2003). https://doi.org/10.1007/s00345-003-0336-1
Received:

Accepted:

Published:

Issue Date:

DOI: https://doi.org/10.1007/s00345-003-0336-1
Keywords
Prostatitis

Classification

Aetiology

Uropathogens

Treatment