Correction to: Correlative Inhibition Between Branches in Two-Branched Pea Seedlings is Cultivar-Dependent
The original version of this article unfortunately contained a mistake in Fig. 5. The dot lines are missing and some unnecessary circles are filled in the figure legend. The corrected figure is given below.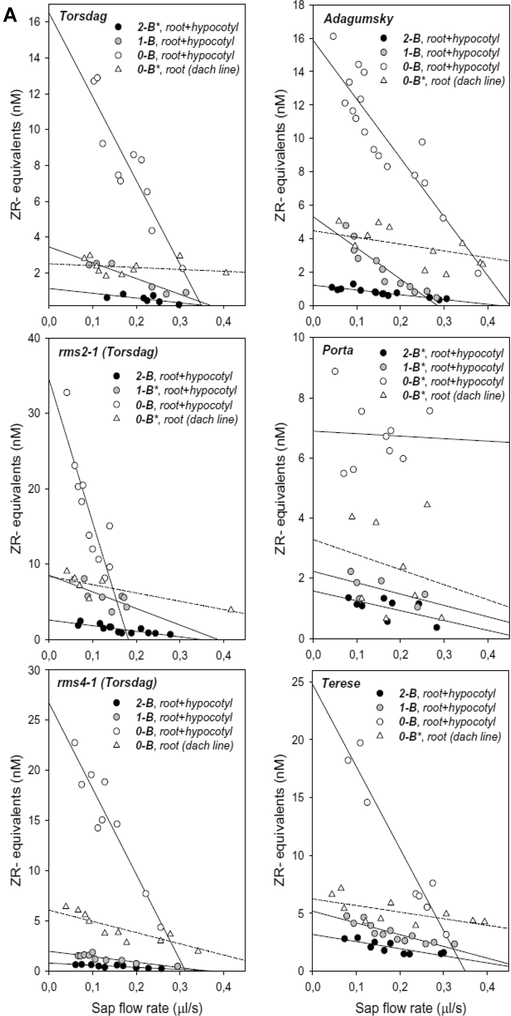 The original article has been corrected.
Copyright information
© Springer Science+Business Media, LLC, part of Springer Nature 2018