Abstract
Developmental pattern modification in essential oil bearing Artemisia alba Turra was obtained by exogenous plant growth regulator (PGRs) treatments in vitro. Enhanced rooting (in PGR-free and auxin-treated plants) led to elevation of the monoterpenoid/sesquiterpenoid ratio in the essential oils of aerials. On the contrary, root inhibition and intensive callusogenesis [combined cytokinin (CK) and auxin treatments] reduced this ratio more than twice, significantly enhancing sesquiterpenoid production. Both morphogenic types displayed sesquiterpenoid domination in the underground tissues, which however differed qualitatively from the sesquiterpenoids of the aerials, excluding the hypothesis of their shoot-to-root translocation and implying the possible role of another signaling factor, affecting terpenoid biosynthesis. Inhibited rooting also resulted in a significant drop of endogenous isoprenoid CK bioactive-free bases and ribosides as well as CK N-glycoconjugates and in decreased trans-zeatin (transZ):cis-zeatin (cisZ) ratio in the aerials. Marked impairment of the structural organization of the photosynthetic apparatus and chloroplast architecture were also observed in samples with suppressed rooting. It is well known that in the plant cell monoterpenoid and transZ-type CKs biogenesis are spatially bound to plastids, while sesquiterpenoid and cisZ production are compartmented in the cytosol. In the present work, interplay between the biosynthesis of terpenoids and CK bioactive free bases and ribosides in A. alba in vitro via possible moderation of chloroplast structure has been hypothesized.
This is a preview of subscription content, log in to check access.
Access options
Buy single article
Instant access to the full article PDF.
US$ 39.95
Price includes VAT for USA
Subscribe to journal
Immediate online access to all issues from 2019. Subscription will auto renew annually.
US$ 99
This is the net price. Taxes to be calculated in checkout.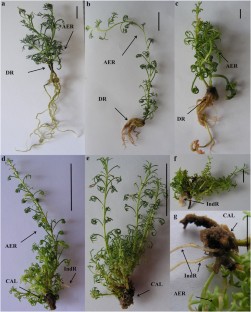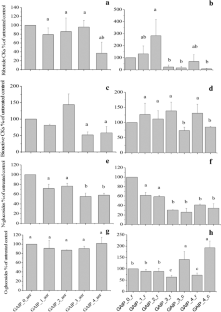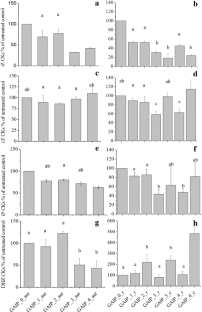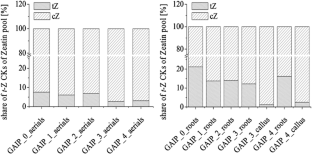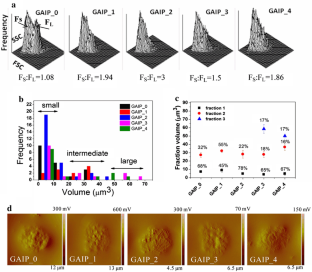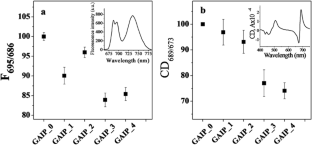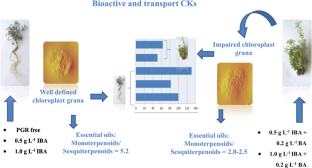 References
Adams RP (2009) Identification of essential oil components by gas chromatography/mass spectrometry, 4th ed. Allured Busin. Med., Carol Stream

Albertsson PÅ (2001) A quantitative model of the domain structure of the photosynthetic membrane. Trends Plant Sci 6:349–354

Andrizhiyevskaya EG, Chojnicka A, Bautista JA, Diner BA, van Grondelle R, Dekker JP (2005) Origin of the F685 and F695 fluorescence in photosystem II. Photosynth Res 84:173–180

Arnon DI (1949) Copper enzymes in isolated chloroplasts. Polyphenol oxidase in Beta vulgaris. Plant Physiol 24:1–15

Bajaj YPS, Furmanowa M, Olszowska O (1988) Biotechnology of the micropropagation of medicinal and aromatic plants. In: Bajaj YPS (eds) Biotechnology in agriculture and forestry, medicinal and aromatic plants I, vol 4. Springer, Berlin, pp 60–103

Bishopp A, Lehesranta S, Vatén A, Help H, El-Showk S, Scheres B, Helariutta K, Mähönen AP, Sakakibara H, Helariutta Y (2011) Phloem-transported cytokinin regulates polar auxin transport and maintains vascular pattern in the root meristem. Curr Biol 21:927–932

Bouvier F, Suire C, d'Harlingue A, Backhaus RA, Camara B (2000) Molecular cloning of geranyl diphosphate synthase and compartmentation of monoterpene synthesis in plant cells. Plant J 24:241–252

Bouvier F, Rahier A, Camara B (2005) Biogenesis, molecular regulation and function of plant isoprenoids. Prog Lipid Res 44:357–429

Chu HY, Wegel E, Osbourn A (2011) From hormones to secondary metabolism: the emergence of metabolic gene clusters in plants. Plant J 66:66–79

Danova K (2014) Biotechnological utilization of the indigenous biosynthetic capacity of medicinal and aromatic plants. Experience in the genera Hypericum, Pulsatilla and essential oil bearing Artemisia alba characteristic for the Balkan region. In: Govil (ed) Biotechnology and genetic engineering II. Studium Press LLC, Houston, pp 355–392

Danova K, Todorova M, Trendafilova A, Evstatieva L (2012) Cytokinin and auxin effect on the terpenoid profile of the essential oil and morphological characteristics of shoot cultures of Artemisia alba. Nat Prod Commun 7:1–2

Dekker JP, Hassoldt A, Pettersson A, Van Roon H, Groot ML, van Grondelle R (1995) On the nature of the F695 and F685 emission of photosystem II. In: Mathis P (ed) Photosynthesis: from light to biosphere. Kluwer, Dordrecht, pp 53–56

Djilianov DL, Dobrev PI, Moyankova DP, Vaňková R, Georgieva DT, Gajdošová S, Motyka V (2013) Dynamics of endogenous phytohormones during dessication and recovery of the resurrection púlant species Haberlea rhodopensis. J Plant Growth Regul 32:564–574

Dobránszki J, Mendler-Drienyovszki N (2014) Cytokinin-induced changes in the chlorophyll content and fluorescence of in vitro apple leaves. J Plant Phys 171:1472–1478

Dobrev PI, Kamínek PM (2002) Fast and efficient separation of cytokinins from auxin and abscisic acid and their purification using mixed-mode solid-phase extraction. J Chromatogr A 950:21–29

Dwivedi S, Vaňková R, Motyka V, Herrera C, Žižková E, Auer C (2010) Characterization of Arabidopsis thaliana mutant ror-1 (roscovitine-resistant) and its utilization in understanding of the role of cytokinin N-glucosylation pathway in plants. Plant Growth Regul 61:231–242

Gajdošová S, Spíchal L, Kamínek M, Hoyerová K, Novák O, Dobrev PI, Galuszka P, Klíma P, Gaudinová A, Zizková E, Hanus J, Dancák M, Trávnícek B, Pesek B, Krupicka M, Vanková R, Strnad M, Motyka V (2011) Distribution, biological activities, metabolism, and the conceivable function of cis-zeatin-type cytokinins in plants. J Exp Bot 62:2827–2840

Gobets B, van Grondelle R (2001) Energy transfer and trapping in photosystem I. Biochim Biophys Acta 1507:80–99

Harrison MA, Melis A (1992) Organization and stability of polypeptides associated with the chlorophyll a-b light-harvesting complex of photosystem-II. Plant Cell Physiol 33:627–637

Hirose N, Takei K, Kuroha T, Kamada-Nobusada T, Hayashi H, Sakakibara H (2008) Regulation of cytokinin biosynthesis, compartmentalization and translocation. J Exp Bot 59:75–83

Ikeuchi M, Sugimoto K, Iwase A (2013) Plant callus: mechanisms of induction and repression. Plant Cell 25:3159–3173

Kakimoto T (2003) Perception and signal transduction of cytokinins. Ann Rev Plant Biol 54:605–627

Kamínek M, Březinová A, Gaudinová A, Motyka V, Vaňková R, Zažímalová E (2000) Purine cytokinins: a proposal for abbreviations. Plant Growth Regul 32:253–256

Kasahara H, Takei K, Ueda N, Hishiyama S, Yamaya T, Kamiya Y, Yamaguchi S, Sakakibara H (2004) Distinct isoprenoid origins of cis- and trans-Zeatin biosyntheses in Arabidopsis. J Biol Chem 79:14049–14054

Ko D, Kang J, Kiba T, Park J, Kojima M, Do J, Kim KY, Kwon M, Endler A, Song WY, Martinoia E, Sakakibara H, Lee Y (2014) Arabidopsis ABCG14 is essential for the root-to-shoot translocation of cytokinin. Proc Natl Acad Sci USA 111:7150–7155

Kovács L, Damkjær J, Kereïche S, Ilioaia C, Ruban AV, Boekema EJ, Jansson S, Horton P (2006) Lack of the light-harvesting complex CP24 affects the structure and function of the grana membranes of higher plant chloroplasts. Plant Cell 18:3106–3120

Krumova S, Motyka V, Dobrev P, Todorova M, Trendafilova A, Evstatieva L, Danova K (2013) Terpenoid profile of Artemisia alba is related to endogenous cytokinins in vitro. Bul J Agric Sci 19:26–30

Kudo T, Kiba T, Sakakibara H (2010) Metabolism and long-distance translocation of cytokinins. J Integr Plant Biol 52:53–60

Lomin SN, Krivosheev DM, Steklov MY, Arkhipov DV, Osolodkin DI, Schmulling T, Romanov GA (2015) Plant membrane assays with cytokinin receptors underpin the unique role of free cytokinin bases as biologically active ligands. J Exp Bot 66:1851–1863

Mc Garvey D, Croteau R (1995) Terpenoid metabolism. Plant Cell 7:1015–1026

Mullet JE, Burker JJ, Arntzen CJ (1980) Chlorophyll proteins of photosystem I. Plant Physiol 65:814–822

Nagegowda DA (2010) Plant volatile terpenoid metabolism: biosynthetic genes, transcriptional regulation and subcellular compartmentation. FEBS Lett 584:2965–2973

Pribil M, Labs M, Leister D (2014) Structure and dynamics of thylakoids in land plants. J Exp Bot 65:1955–1972

Radulović N, Blagojević P (2010) Volatile profiles of Artemisia alba from contrasting serpentine and calcareous habitats. Nat Prod Commun 5:1117–1122

Roberts SC (2007) Production and engineering of terpenoids in plant cell culture. Nat Chem Biol 3:387–395

Sakakibara H (2006) Cytokinins: activity, biosynthesis, and translocation. Annu Rev Plant Biol 57:431–449

Sandra P, Bicchi C (1987) Microtechniques in essential oil analysis. In: Sandra P, Bicchi C (eds) Capillary gas chromatography in essential oil analysis. Huethig, New York, pp 85–122

Seemann M, Bui BTS, Wolff M, Miginiac-Maslow M, Rohmer M (2006) Isoprenoid biosynthesis in plant chloroplasts via the MEP pathway: direct thylakoid/ferredoxin-dependent photoreduction of GcpE/IspG. FEBS Lett 580:1547–1552

Skoog F, Miller CO (1957) Chemical regulation of growth and organ formation in plant tissues cultured in vitro. Symp Soc Exp Biol 11:118–130

Takei K, Yamaya T, Sakakibara H (2004) Arabidopsis CYP735A1 and CYP735A2 encode cytokinin hydroxylases that catalyze the biosynthesis of trans-Zeatin. J Biol Chem 279:41866–41872

Tkachev AV (2008) Investigation of volatile compounds in plants. Offset, Novosibirsk

Trendafilova A, Todorova M, Vitkova A (2010) Essential oil composition of Achillea clusiana from Bulgaria. Nat Prod Commun 5:129–132

Vankova R (2014) Cytokinin regulation of plant growth and stress responses. In: Tran LSP, Pal S (eds) Phytohormones: a window to metabolism, signaling and biotechnological applications. Springer, New York

Werner T, Motyka V, Strnad M, Schmülling T (2001) Regulation of plant growth by cytokinin. Proc Natl Acad Sci USA 98:10487–10492

Werner T, Motyka V, Laucou V, Smets R, van Onckelen H, Schmülling T (2003) Cytokinin-deficient transgenic Arabidopsis plants show multiple developmental alterations indicating opposite functions of cytokinins in the regulation of shoot and root meristem activity. Plant Cell 15:2532–2550

Wildermuth MC, Fall R (1998) Biochemical characterization of stromal and thylakoid-bound isoforms of isoprene synthase in willow leaves. Plant Physiol 116:1111–1123

Záveská Drábková L, Dobrev PI, Motyka V (2015) Phytohormone profiling across the bryophytes. PLoS ONE 10:e0125411

Žižková E, Dobrev PI, Muhovski Y, Hošek P, Hoyerová K, Haisel D, Procházková D, Lutts S, Motyka V, Hichri I (2015) Tomato (Solanum lycopersicum L.) SlIPT3 and SlIPT4 isopentenyltransferases mediate salt stress response in tomato. BMC Plant Biol 15:85
Acknowledgements
We are thankful to the Swiss Enlargement Contribution in the framework of the Bulgarian-Swiss Research Programme (BSRP, Grant Nos. IZEBZ0_142989; DO2-1153) and Dr. Evelyn Wolfram for PhytoBalk project coordination, the Joint Scientific Research Project between the CAS and BAS (Reg. No. 17-17); the Czech Science Foundation (16-14649S) and we are very grateful to Prof Alessandra Braca for critical reading of the manuscript and complex revision of the scientific English.
Ethics declarations
Conflict of interest
The authors declare that they have no conflict of interest.
Electronic supplementary material
Below is the link to the electronic supplementary material.
About this article
Cite this article
Danova, K., Motyka, V., Todorova, M. et al. Effect of Cytokinin and Auxin Treatments on Morphogenesis, Terpenoid Biosynthesis, Photosystem Structural Organization, and Endogenous Isoprenoid Cytokinin Profile in Artemisia alba Turra In Vitro. J Plant Growth Regul 37, 403–418 (2018). https://doi.org/10.1007/s00344-017-9738-y
Received:

Accepted:

Published:

Issue Date:
Keywords
Artemisia alba Turra in vitro
Cis- and trans-zeatin

Endogenous cytokinins

Photosystem II and thylakoid morphology

Plant growth regulators

Terpenoid profile of the essential oil