Abstract
Plant growth regulators are widely used in modern agriculture, horticulture and viticulture. "True" plant growth regulators interfere directly with the plant's hormonal status. They are represented by plant hormones or their synthetic analogs, by inhibitors of hormone biosynthesis or translocation and by hormone receptor blockers. "Atypical" plant growth regulators act by displaying a local and/or transient phytotoxic effect. Approximately 40 active ingredients are in use, applied either as a single component or as combinations. Many plant developmental processes can be actively regulated in cultivated plants, for example, acceleration or delay of seed germination, dormancy breaking in woody perennials, stimulation or reduction of shoot elongation, induction of flowering and fruiting, reduction or increase of fruit set, acceleration or delay of senescence processes including fruit ripening and defoliation. The achieved benefits range from facilitating crop management to increasing and securing yield and quality of the harvested produce and improving its storage and shelf life. Systematic use of plant growth regulators started in the 1930s. Current global annual sales are in the range of US$ 1.2 billion.
Access options
Buy single article
Instant access to the full article PDF.
US$ 39.95
Tax calculation will be finalised during checkout.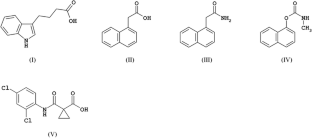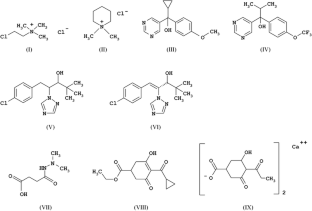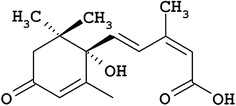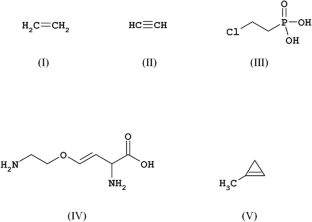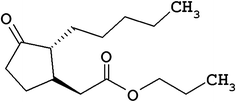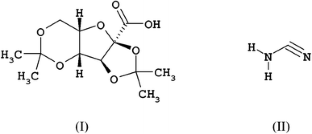 References
Abeles FB, Morgan PW, Saltveit ME (1992) Introduction and historical perspectives. In: Abeles FB, Morgan PW, Saltveit ME (eds) Ethylene in plant biology, 2nd edn. Academic Press Inc, San Diego, pp 1–13

Abraham PD (1992) Tapping of Hevea brasiliensis. In: Sethuraj MR, Mathew NT (eds) Natural rubber: biology, cultivation and technology. Elsevier Science Publishers B.V., Amsterdam, pp 263–281

Adams R, Kerber E, Pfister K, Weiler EW (1992) Studies on the action of the new growth retardant CGA 163'935 (cimectacarb). In: Karssen CM, van Loon LC, Vreugdenhil D (eds) Progress in plant growth regulation. Proceedings of the 14th international conference on plant growth substances, Amsterdam, 21–26 July, 1991, Kluwer Academic Publishers, Dordrecht, pp 818–827

Amasino R (2005) 1955: Kinetin arrives. The 50th anniversary of a new plant hormone. Plant Physiol 138:1177–1184

Anonymous (2013) R&D trends for chemical crop protection products and the position of the European Market. Phillips McDougall, Crop Protection & Biotechnology Consultants, Edinburgh. http://www.ecpa.eu/files/attachments/R_and_D_study_2013_v1.8_webVersion_Final.pdf. Accessed 26 July 2015

Anonymous (2015) Global Crop Protection Market 2014, Phillips McDougall, Crop Protection & Biotechnology Consultants, Edinburgh (quoted in: Annual Report 2014/2015, German Crop Protection Association, Frankfurt)

Arndt FR, Rusch R, Stillfried HV, Hanisch B, Martin WC (1976) SN 49537, a new cotton defoliant. Plant Physiol 57:S-99

Assante G, Merlini L, Nasini G (1977) (+)-Abscisic acid, a metabolite of the fungus Cercospora rosicola. Experientia 33:1556–1557

Baker JE, Lieberman M, Anderson JD (1978) Inhibition of ethylene production in fruit slices by a rhizobitoxine analog and free radical scavengers. Plant Physiol 61:886–888

Baker CJ, Sterling M, Berry P (2014) A generalised model of crop lodging. J Theoret Biol 363:1–12

Bakshi A, Shemansky JM, Chang C, Binder B (2015) History of research on the plant hormone ethylene. J Plant Growth Regul 34. doi:10.1007/s00344-015-9522-9

Barbier S, Mayr HH (1966) Untersuchungen zur Wechselwirkung zwischen Stickstoff und Chlorcholinchlorid (CCC) bei Winterweizen im Gefäszversuch. Plant Soil 24:167–177

Barrett JE (1982) Chrysanthemum height control by ancymidol, PP333, and EL-500 dependent on medium composition [growth regulators, pine bark, daminozide]. HortScience 17:896–897

Bartholomew DP (2014) History and perspectives on the role of ethylene in pineapple flowering. Acta Hort 1042:269–283

Basra AS (2000) Plant Growth Regulators in Agriculture and Horticulture. Food Products Press, New York

Beam JB, Askew SD (2005) Prohexadione calcium effects on bermudagrass, Kentucky bluegrass, perennial ryegrass, and zoysiagrass. Internat Turfgrass Soc Res J 10:286–295

Berry PM, Spink JH (2009) Understanding the effect of a triazole with anti-gibberellin activity on the growth and yield of oilseed rape (Brassica napus). J Agric Sci 147:273–285

Berry PM, Spink J (2012) Predicting yield losses caused by lodging in wheat. Field Crops Res 137:19–26

Berry PM, Sterling M, Spink JH, Baker CJ, Sylvester-Bradley R, Mooney SJ, Tams AR, Ennos AR (2004) Understanding and reducing lodging in cereals. Adv Agron 84:217–271

Beyer EM (1976) A potent inhibitor of ethylene action in plants. Plant Physiol 58:268–271

Bocion PF, de Silva WH, Hüppi GA, Szkrybalo W (1975) Group of new chemicals with plant growth regulatory activity. Nature 258:142–144

Böll S, Hofmann H, Schwappach P (2009) Rebsortenspezifische Unterschiede in Fertilitätsparametern und ihre Bedeutung für die Anwendung der Wachstumsregulatoren GA3 und Prohexadion-Calcium. Mitt Klosterneuburg 59:209–216

Burton JD, Pedersen MK, Coble HD (2008) Effect of cyclanilide on auxin activity. J Plant Growth Regul 27:342–352

Carlson RD, Crovetti AJ (1990) Commercial uses of gibberellins and cytokinins and new areas of applied research. In: Pharis RP, Rood SB (eds) Plant growth substances 1988. Proceedings of the 13th international conference on plant growth substances, Calgary, 17–26 July, 1988, Springer-Verlag, Berlin, pp 604–610

Casanova L, Casanova R, Moret A, Agusti M (2009) The application of gibberellic acid increases berry size of 'Emperatriz' seedless grape. Span J Agric Res 7:919–927

Cathey HM (1964) Physiology of growth retarding chemicals. Ann Rev Plant Physiol 15:271–302

Chaney WR (2005) Growth retardants: A promising tool for managing urban trees. Publication FNR-252-W, Purdue extension, Purdue University, Purdue. pp 1–5. https://www.extension.purdue.edu/extmedia/fnr/fnr-252-w.pdf. Accessed 26 July 2015

Cobb AH, Reade JPH (2010) Herbicides and plant physiology, 2nd edn. Wiley-Blackwell, Chichester

Coggins CW, Lovatt CJ (2014) Plant growth regulators. In: Ferguson L, Grafton-Cardwell EE (eds) Citrus production manual: The Regents of the University of California. Agriculture and Natural Resources Communication Services, Richmond, pp 215–226

Cooke AR, Randall DI (1968) 2-Haloethanephosphonic acids as ethylene releasing agents for the induction of flowering in pineapples. Nature 218:96–97

Cotterill, P. (Nov 17, 2005) Method of altering the alkaloid composition in poppy plants. Internat Pat Appl WO/2005/107436

Dean GJ (2011) Modifying poppy growth and alkaloid yield with plant growth regulators. Master Thesis, University of Tasmania, Hobart

Dennis FG (2000) The history of fruit thinning. Plant Growth Regul 31:1–16

Denny FE (1924) Hastening the coloration of lemons. J Agric Res 27:757–769

Dokoozlian NK, Peacock WL (2001) Gibberellic acid applied at bloom reduces fruit set and improves size of 'Crimson Seedless' table grapes. HortScience 34:706–709

Easson DL, White EM, Pickles SJ (1993) The effects of weather, seed rate and cultivar on lodging and yield in winter wheat. J Agric Sci 121:145–156

Edmisten KL, Yelverton FH, Bacheler JS, Koening SR, Crozier CR, Meijer AD, York WNR, Hardy DH, Cleveland BR (2014) 2014 Cotton Information, North Carolina State University, Raleigh. Available at http://cotton.ces.ncsu.edu/wp-content/uploads/2014/02/2014-Cotton-Information.pdf. Accessed 26 July 2015

El-Otmani M, Coggins CW, Agusti M, Lovatt CJ (2000) Plant growth regulators in citriculture: world current uses. Crit Rev Plant Sci 19:395–447

Fan X, Mattheis JP, Buchanan D (1998) Continuous requirement of ethylene for apple volatile synthesis. J Agric Food Chem 46:1959–1963

Fritz CD (1997) Finish® cotton harvest-aid EUP results. In: Davis TD (ed) Proceedings of the 23rd Annual Meeting of the Plant Growth Regulation Society of America, Plant Growth Regulation Society of America, Research Triangle Park, pp 224–229

Gardner FE, Marth PC, Batjer LP (1939) Spraying with plant growth substances to prevent apple fruit dropping. Science 90:208–209

Garthwaite DG, Hudson S, Barker I, Parrish G, Smith L, Pietravalle S (2013) Arable crops in the United Kingdom 2012. Pesticide Usage Survey Report No. 250. Food & Environment Research Agency, York. https://secure.fera.defra.gov.uk/pusstats/surveys/documents/arable2012.pdf. Accessed 26 July 2015

Gavino RB, Pi Y, Abon CC (2008) Application of gibberellic acid (GA3) in dosage for three hybrid rice seed production in the Philippines. J Agric Technol 4:183–192

Giacomelli L, Rota-Stabelli O, Masuero D, Kwame Acheampong A, Moretto M, Caputi L, Vrhovsek U, Moser C (2013) Gibberellin metabolism in Vitis vinifera L. during bloom and fruit set: functional characterization and evolution of grapevine gibberellin oxidases. J Exp Bot 64:4403–4419

Greene DW (2010) The development and use of plant bioregulators in tree fruit production. Acta Hort 884:31–40

Greene DW, Costa G (2013) Fruit thinning in pome- and stone-fruit: state of the art. Acta Hort 998:93–102

Greene DW, Autio WR, Erf JA, Mao ZY (1992) Mode of action of benzyladenine when used as a chemical thinner on apples. J Am Soc Hort Sci 117:775–779

Grossmann K (1991) Induction of leaf abscission in cotton is a common effect of urea- and adenine-type cytokinins. Plant Physiol 95:234–237

Grossmann K, Jung J (1984) The influence of new terpenoid analogues of abscisic acid on stomatal movement and leaf senescence. J Agron Crop Sci 153:14–22

Gwathmey CO, Clement JD (2010) Alteration of cotton source-sink relations with plant population density and mepiquat chloride. Field Crops Res 116:101–107

Hagel JM, Facchini PJ (2010) Dioxygenases catalyze the O-demethylation steps of morphine biosynthesis in opium poppy. Nat Chem Biol 6:273–275

Hagemann MH, Roemer MG, Kofler J, Hegele M, Wünsche JN (2014) A new approach for analyzing and interpreting data on fruit drop in mango. HortScience 49:1498–1505

Handley DT, Dill JF, Moran RE (2009) Prohexadione-calcium applications to suppress runner growth in strawberries grown in a plasticulture system. Acta Hort 842:801–804

Harpaz-Saad S, Yoon GM, Mattoo AK, Kieber JJ (2012) The formation of ACC and competition between polyamines and ethylene for SAM 53. In: McManus MT (ed) Ann Plant Rev, vol 44. The plant hormone ethylene, Wiley-Blackwell, Hoboken, pp 53–81

Hedden P (2016) Gibberellin biosynthesis in higher plants. In: Hedden P (ed) Annual plant reviews, vol 49, The Gibberellins. Wiley-Blackwell, Hoboken

Hedden P, Sponsel VM (2015) A century of gibberellin research. J Plant Growth Regul 34. doi:10.1007/s00344-015-9546-1

Hedden P, Thomas SG (2012) Gibberellin biosynthesis and its regulation. Biochem J 444:11–25

Hisamatsu T, Koshioka M, Kubota S, King RW (1998) Effect of gibberellin A4 and GA biosynthesis inhibitors on growth and flowering of stock [Matthiola incana (L.) R. Br.]. J Jpn Soc Hort Sci 67:537–543

Hornsey IS (2003) A history of beer and brewing. The Royal Society of Chemistry, Cambridge

Huberman M, Riov J, Goldschmidt EE, Apelbaum A, Goren R (2014) The novel ethylene antagonist, 3-cyclopropyl-1-enyl-propanoic acid sodium salt (CPAS), increases grain yield in wheat by delaying leaf senescence. Plant Growth Regul 73:249–255

Hytönen T, Mouhu K, Koivu I, Junttila O (2008) Prohexadione-calcium enhances the cropping potential and yield of strawberry. Eur J Hort Sci 73:210–215

Izumi K, Yamaguchi I, Wada A, Oshio H, Takahashi N (1984) Effects of a new plant growth retardant (E)-1-(4-chlorophenyl)-4,4-dimethyl-2-(1,2,4-triaxol-1-yl)-penten-3-ol (S-3307) on the growth and gibberellin content of rice plants. Plant Cell Physiol 25:611–617

Jagadeeswari P, Sharma SP, Dadlani M (2004) Effect of different chemicals on traits favouring outcrossing and optimization of GA3 for seed production of cytoplasmic male sterile line in hybrid rice. Seed Sci Technol 32:473–483

Jordan DL, Beam JB, Johnson PD, Spears JF (2001) Peanut response to prohexadione calcium in three seeding rate-row pattern planting systems. Agron J 93:232–236

Jordan DL, Nuti RC, Beam JB, Lancaster SH, Lanier JE, Lassiter BR, Johnson PD (2008) Peanut (Arachis hypogaea L.) cultivar response to prohexadione calcium. Peanut Sci 35:101–107

Jung J, Sturm H (1964) Wachstumsregulierende Wirkung von Chlorcholinchlorid (CCC). Landwirtschaftl Forsch 17:1–9

Kabachnik MI, Rossiiskaya PA (1946) Organophosphorus compounds. I. Reaction of ethylene oxide with phosphorous trichloride. Izv Akad Nauk SSSR Khim Nauk 406:295–304 (in Russian, quoted from Chem Abstr 41:7241)

Kaminek M (2015) Tracking the story of cytokinin research. J Plant Growth Regul 34. doi:10.1007/s00344-015-9543-4

Kauffmann M, Vorländer D (1910) Über den Nachweis des Cholins, nebst Beiträgen zur Kenntnis des Trimethylamins. Ber Dtsch Chem Ges 43:2735–2743

Kerber E, Leypoldt G, Seiler A (1990) CGA 163'935, a new plant growth regulator for small grain cereals, rape and turf. Proceedings Brighton Crop Protection Conference: Weeds, 1989. The British Crop Protection Council, Farnhem, pp 83–88

Kerby TA, Hake K, Keeley M (1986) Cotton fruiting modification with mepiquat chloride. Agron J 78:907–912

Kerby TA, Weir BL, Keeley MP (1996) The uses of PixTM. In: Hake SJ, Kerby TA, Hake KD (eds) Cotton production manual, Publication No. 3352. University of California, Oakland, pp 294–304

Kightley S (2001) Lodging control in winter rape. Plant Var Seeds 14:171–180

Kondo S (2010) Roles of jasmonates in fruit ripening and environmental stress. Acta Hort 884:711–716

Kuck KH, Berg D (1986) Systemische Eigenschaften und biochemischer Wirkungsmechanismus eines neuen Azolfungizids. Mitt Biol Bundesanst Land- Forstwirtschaft Berlin-Dahlem 232:196

Kuroi I, Shiraishi Y, Imano S (1963) Studies on breaking the dormancy of grapevines. J Jpn Soc Hortic Sci 32:175–180

Lacote R, Gabla O, Obouayeba S, Eschbach JM, Rivano F, Dian K, Gohet E (2010) Long-term effect of ethylene stimulation on the yield of rubber trees is linked to latex cell biochemistry. Field Crops Res 115:94–98

Lever BG, Shearing SJ, Batch JJ (1982) PP 333-a new broad spectrum growth retardant. Brighton crop protection conference—Weeds 1982, vol 1. British Crop Protection Council, Croydon, pp 3–10

Lim SC, Kim SK, Kim YH, Youn CK, Yoon T (2004) Vine growth and fruit quality of 'Kyoho' grapes as affected by mepiquat chloride and GA. Acta Hort 653:145–149

Lindstrom RS, Tolbert NE (1960) (2-Chloroethyl)trimethylammonium chloride and related compounds as plant growth substances. IV. Effect on chrysanthemums and poinsettias. Michigan Agric Exp Stn Quart Bull 42:917–928

Linser H, Mayer HH, Bodo G (1961) Über die Wirkung von Chlorcholinchlorid auf Sommerweizen. Bodenkultur 12:279–280

Looney N, Jackson D (2011) Use of bioregulators in fruit production. In: Jackson D, Looney NE, Morley-Bunker M, Thiele G (eds) Temperate & Subtropical Fruit Production, 3rd edn. CABI, Wallingford, pp 92–100

Lüthen H (2015) What we can learn from old auxinology. J Plant Growth Regul 34. doi:10.1007/s00344-015-9527-4

Macgregor P, Saito Y, Wong CM (1986) Plant growth regulators in agriculture. FFTC Book Series No. 34, Food and Fertilizer Technology Center for the Asia and Pacific Region, Taipei

Mander L (2003) Twenty years of gibberellin research. Nat Prod Rep 20:49–69

March SR, Martins D, McElroy JS (2013) Growth inhibitors in turfgrass. Planta Daninha 31:733–747

Martin GC (1983) Commercial uses of gibberellins. In: Crozier A (ed) The Biochemistry and Physiology of Gibberellins. Praeger Publishers, New York, pp 395–444

Marumo S, Katayama M, Komori E, Ozaki Y, Natsume M, Kondo S (1982) Microbial production of abscisic acid by Botrytis cinerea. Agric Biol Chem 46:1967–1968

Matthew C, Hofmann WA, Osborne MA (2009) Pasture response to gibberellins: a review and recommendations. N Z J Agric Res 52:213–225

Maynard JA, Swan JM (1963) Organophosphorus compounds. I. 2-Chloroalkylphosphonic acids as phosphorylating agents. Aus J Chem 16:596–608

McLaren JS (1982) Chemical manipulation of crop growth and development. Butterworth Scientific, London

Menzel CM, Le Lagadec MD (2014) Increasing the productivity of avocado orchards using high-density plantings: a review. Sci Hort 177:21–36

Mitchell JE, Angel CR (1950) Plant-growth-regulating substances obtained from cultures of Fusarium moniliforme. Phytopathol 40:872

Mitchell JW, Wirwille JW, Weil L (1949) Plant growth-regulating properties of some nicotinium compounds. Science 110:252–254

Molitor D, Behr M, Hoffmann L, Evers D (2012) Research note: benefits and drawbacks for pre-bloom applications of gibberellic acid (GA3) for stem elongation in Sauvignon blanc. S Afric J Enol Viticult 33:198–202

Moody K (1986) Role of plant growth regulators in tropical rice cultivation. In: Macgregor P, Saito Y, Wang R (eds) Plant growth regulators in agriculture. Food and Fertilizer Technology Center for the Asian and Pacific Region, Taipei, pp 140–147

Müller R, Bocion PF, de Silva WH (1980) Die physiologische Aktivität von Aminoäthoxyvinylglycine auf die Seneszenz von Früchten und Schnittblumen. In: Bangerth F (ed) Anwendungsmöglichkeiten von Phytohormonen und Wachstumsregulatoren in der Pflanzenproduktion. Eugen Ulmer, Stuttgart, pp 175–180

Nakayama I, Miyazawa T, Kobayashi M, Kamiya Y, Abe H, Sakurai A (1990) Effects of a new plant growth regulator prohexadione calcium (BX-112) on shoot elongation caused by exogenously applied gibberellins in rice (Oryza sativa L.) seedlings. Plant Cell Physiol 31:195–200

Neljubow D (1901) Über die horizontale Nutation der Stengel von Pisum sativum und einiger anderer Pflanzen. Beih Bot Centralbl 10:128–139

Nickell LG (1983) Plant Growth Regulating Chemicals, vols 1 & 2. CRC Press, Boca Raton

Nishiyama I (1986) Lodging of rice plants and countermeasures. In: Macgregor P, Saito Y, Wang R (eds) Plant growth regulators in agriculture. Food and Fertilizer Technology Center for the Asian and Pacific Region, Taipei, pp 152–163

Norton ER, Borrego HJ (2006) Evaluation of plant growth regulator formulations in Arizona cotton production systems. 2006 Cotton Report (Series P-145). The University of Arizona, Tucson, pp 143–152

Owens LD, Lieberman M, Kunishi A (1971) Inhibition of ethylene production by rhizobitoxin. Plant Physiol 48:1–4

Peppi MC, Fidelibus MW (2008) Effects of forchlorfenuron and abscisic acid on the quality of 'Flame Seedless' grapes. HortScience 43:173–176

Petgen M (2005) Gibberellin-Einsatz zur Qualitätsregulierung. Schweizer Z Obst- Weinbau 2005(7):6–9

Petracek PD, Silverman FP, Greene DW (2003) A history of commercial plant growth regulators in apple production. Hort-Science 38:937–942

Pires MC, Yamanishi OK (2014) Girdling combined with paclobutrazol boosted yield of 'Bengal' lychee in Brazil. Acta Hort 1042:189–195

Pruess DL, Scannell JP, Kellett M, Ax HA, Janecek J, Williams TH, Stempel A, Berger J (1974) Antimetabolites produced by microorganisms. X L-2-Amino-4-(2-aminoethoxy)-trans-3-butenoic acid. J Antibiot 27:229–233

Rademacher W (2000) Growth retardants: effects on gibberellin biosynthesis and other metabolic pathways. Ann Rev Plant Physiol Plant Mol Biol 51:501–531

Rademacher W (2004) Recent situation and trends in global plant bioregulator utilization. Regul Plant Growth Devel 39:142–151

Rademacher W (2010a) Dealing with plant bioregulators: an industrial view. Acta Hort 884:717–724

Rademacher W (2010b) Control of lodging in intense European cereal production. In: Whipker B (ed) Proceedings of the 36th Annual Meeting of the Plant Growth Regulation Society of America, August 2–6, 2009, Asheville, NC, USA, The Plant Growth Regulation Society of America, LaGrange, pp 61–69

Rademacher W (2016) Chemical regulators of gibberellin status and their application in plant production. In: Hedden P (ed) Annual plant reviews, vol 49, The Gibberellins. Wiley-Blackwell, Hoboken

Rademacher W, Brahm L (2010) Plant growth regulators. In: Ullmann's encyclopedia of industrial chemistry, Wiley-VCH, Weinheim, doi:10.1002/14356007.a20_415.pub2

Rademacher W, Graebe JE (1979) Gibberellin A4 produced by Sphaceloma manihoticola, the cause of the superelongation disease of cassava (Manihot esculenta). Biochem Biophys Res Commun 91:35–40

Rademacher W, Speakman JB, Evans RR, Evans JR, Römmelt S, Michalek S, Lux-Endrich A, Treutter D, Iturriagagoitia-Bueno T, John P (1999) Prohexadione-Ca—a new plant growth regulator for apple with interesting biochemical features. In: Shafer WE (ed) Proceedings of the 25th Annual Meeting of The Plant Growth Regulation Society of America, July 7–10, 1998, Chicago, IL, USA, The Plant Growth Regulation Society of America, LaGrange, pp 113–118

Rademacher W, van Saarloos K, Garuz Porte JA, Riera Forcades F, Senechal Y, Andreotti C, Spinelli F, Costa G (2004) Impact of prohexadione-Ca on the vegetative and reproductive performance of apple and pear trees. Europ J Hort Sci 69:221–228

Rademacher W, Spinelli F, Costa G (2006) Prohexadione-Ca: modes of action of a multifunctional plant bioregulator for fruit trees. Acta Hort 727:97–106

Reekie JY, Hicklenton PR, Duval JR, Chandler CK, Struik PC (2005) Leaf removal and prohexadione-calcium can modify Camarosa strawberry nursery plant morphology for plasticulture fruit production. Can J Plant Sci 85:665–670

Resende PAP, Soares JE, Hudetz M (2000) MODDUS®, a plant growth regulator and management tool for sugarcane production in Brazil. Internat Sugar J 102:5–9

Rhodes D, Hanson AD (1993) Quaternary ammonium and tertiary sulfonium compounds in higher plants. Ann Rev Plant Physiol Plant Mol Biol 44:357–384

Riddell JA, Hageman HA, J'Anthony CM, Hubbard WL (1962) Retardation of plant growth by a new group of chemicals. Science 136:391

Rixon CM, Di Bella LP, Kingston G, Dorahy K, Davies B, Wood AW (2007) Moddus—a sugar enhancer. Proc Austral Soc Sugar Cane Technol 29:318–327

Rodriguez AB (1932) Influence of smoke and ethylene on the fruiting of pineapple (Ananas sativus Schult.). J Dept Agric Puerto Rico 16:5–18

Rubio S, Donoso A, Perez FJ (2014) The dormancy-breaking stimuli "chilling, hypoxia and cyanamide exposure" up-regulate the expression of α-amylase genes in grapevine buds. J Plant Physiol 171:373–381

Salassi ME, Deliberto MA, Linscombe SD, Wilson CE, Walker TW, McCauley GN, Blouin DC (2013) Impact of harvest lodging on rough rice milling yield and market price. Agron J 105:1860–1867

Sampson AJ, Cazenave A, Laffranque JP, Jones RG, Kumazawa S, Chida T (1992) Metconazole, an advance in disease control in cereals and other crops. Brighton crop protection conference: pests and diseases, vol 1. The British Crop Protection Council, Farnhem, pp 419–426

Schott PE, Walter H (1991) Bioregulators: present and future fields of application. In: Gausman H (ed) Plant Biochemical Regulators. Marcel Dekker, New York, pp 247–321

Schupp JR, Greene DW (2004) Effect of aminoethoxyvinylglycine (AVG) on preharvest drop, fruit quality, and maturation of 'McIntosh' apples. I. Concentration and timing of dilute applications of AVG. HortScience 39:1030–1035

Serek M, Sisler EC, Reid MS (1994) Novel gaseous ethylene binding inhibitor prevents ethylene effects in potted flowering plants. J Am Soc Hort Sci 119:1230–1233

Shibata H, Takebayashi Y (2007) Development of a forefront one-shot basal application fertilizer "Rakuichi®" for paddy rice. Sumitomo Kagaku 2007-I, 1–13 (English translation)

Shulman Y, Nir G, Fanberstein L, Lavee S (1983) The effect of cyanamide on the release from dormancy of grapevine buds. Sci Hort 19:97–105

Sisler EC, Blankenship SM (May 21, 1996). Methods of counteracting an ethylene response in plants. US Patent Number 5,518,988

Skoog F (1994) A personal history of cytokinin and plant hormone research. In: Mok DWS, Mok MC (eds) Cytokinins: Chemistry, activity and functions. CRC Press Inc, Boca Raton, pp 1–14

Smith RH (2013) Media components and preparation. In: Smith RH (ed) Plant Tissue Culture. Academic Press, London, pp 31–43

Stapleton GS, Via JD (2003) Pentia™ (BAS 130): next generation plant growth regulator for enhanced growth control, boll retention and cotton lint yield. In: Dugger P, Richter D (eds) Proceedings of the Beltwide Cotton Conference, 6–10 January 2003. Nashville, TN, National Cotton Council, Memphis, TN, pp 1792–1793

Stellman JM, Stellman SD, Christian R, Weber T, Tomasallo C (2003) The extent and patterns of usage of Agent Orange and other herbicides in Vietnam. Nature 422:681–687

Suttle JC (1985) Involvement of ethylene in the action of the cotton defoliant thidiazuron. Plant Physiol 78:272–276

Takahashi S, Shudo K, Okamoto T, Yamada K, Isogai Y (1978) Cytokinin activity of N-phenyl-N′-(4-pyridyl)urea derivatives. Phytochemistry 17:1201–1207

Tolbert NE (1960a) (2-Chloroethyl)-trimethylammoniumchloride and related compounds as plant growth substances. I. Chemical structure and bioassay. J Biol Chem 235:475–479

Tolbert NE (1960b) (2-Chloroethyl)-trimethylammoniumchloride and related compounds as plant growth substances. II. Effect on growth of wheat. Plant Physiol 35:380–385

Tschabold EE, Taylor HM, Davenport JD, Hackler RE, Krunkalns EV, Meredith WS (1970) A new plant growth regulator. Plant Physiol 46:S-19

Van de Poel B, Ceusters J, De Proft MP (2009) Determination of pineapple (Ananas comosus, MD-2 hybrid cultivar) plant maturity, the efficiency of flowering induction agents and the use of activated carbon. Sci Hort 120:58–63

Veen H, van de Geijn SC (1978) Mobility and ionic form of silver as related to longevity of cut carnations. Planta 140:93–96

Warner HL, Leopold AC (1967) Plant growth regulation by stimulation of ethylene production. Bioscience 17:722

Watkins CB, James H, Nock JF, Reed N, Oakes RL (2010) Preharvest application of 1-methylcyclopropene (1-MCP) to control fruit drop of apples, and its effect on postharvest quality. Acta Hort. 877:365–374

Weaver RJ (1958) Effect of gibberellic acid on fruit set and berry enlargement in seedless grapes of Vitis vinifera. Nature 181:851–852

Weaver RJ (1972) Plant Growth Substances in Agriculture. W. H. Freeman and Company, San Francisco

Weaver RJ, Kasimatis AN, McCune SB (1962) Studies with gibberellin on wine grapes to decrease bunch rot. Am J Enol Viticult 13:78–82

Webster AD, Spencer JE (2000) Fruit thinning plums and apricots. Plant Growth Regul 31:101–112

Wermann S, Theurillat V, Verzegnassi L, Hofmann J, Kuchenbecker R, Constable A, Delatour T, Stadler RH (2014) N, N-dimethylpiperidinium (mepiquat) Part 2. Formation in roasted coffee and barley during thermal processing. Food Add Contam: Part A 31:234–241

Wertheim SJ (2000) Developments in the chemical thinning of apple and pear. Plant Growth Regul 31:85–100

Whipker BE (2013) Growth regulators for floriculture crops in greenhouses. Grower Talks, 2013 Plant Growth Regulator Guide. Ball Publishing, West Chicago, pp 8–37

Whipker BE, Latimer J (2013) Wide assortment of available PGRs. Grower Talks, 2013 Plant Growth Regulator Guide. Ball Publishing, West Chicago, pp 2–4

Wittwer SH, Tolbert NE (1960) (2-Chloroethyl)-trimethylammoniumchloride and related compounds as plant growth substances. III. Effect on growth and flowering of the tomato. Am J Bot 47:560–565

Yeshitela T, Robbertse PJ, Stassen PJC (2004) Effects of various inductive periods and chemicals on flowering and vegetative growth of 'Tommy Atkins' and 'Keitt' mango (Mangifera indica). N Z J Crop Hort Sci 32:209–215

Yim KO, Kwon YW, Bayer DE (1997) Growth responses and allocation of assimilates of rice seedlings by paclobutrazol and gibberellin treatment. J Plant Growth Regul 16:35–41

Zaharia LI, Walker-Simmon MK, Rodríguez CN, Abrams SR (2005) Chemistry of abscisic acid, abscisic acid catabolites and analogs. J Plant Growth Regul 24:274–284

Zeeh B, König KH, Jung J (1974) Development of a new plant growth regulator with biological activity related to CCC. Kemia (Helsinki) 9:621–623

Zimmerman PW, Hitchcock AE (1944) Substances effective for increasing fruit set and inducing seedless tomatoes. Proc Am Soc Hort Sci 45:353–361

Zimmerman PW, Hitchcock AE, Wilcoxon F (1936) Several esters as plant hormones. Contrib Boyce Thompson Inst 8:105–112

Zubkova NF, Bukashkina ZV, Kulaeva ON (1990) A study of defoliating effects of cytokinins. Fiziol Rast 37:535–541 (in Russian)
About this article
Cite this article
Rademacher, W. Plant Growth Regulators: Backgrounds and Uses in Plant Production. J Plant Growth Regul 34, 845–872 (2015). https://doi.org/10.1007/s00344-015-9541-6
Received:

Accepted:

Published:

Issue Date:
Keywords
Plant growth regulator

Plant bioregulator

Growth retardant

Plant hormone

Synthetic analog

Biosynthesis inhibitor

Receptor blocker