Abstract
Auxin is the plant hormone with the longest history, harking back to the days of Charles Darwin. Modern research focuses on auxin signal transduction and auxin transport, and it has become more and more evident that auxin gradients shape the plant. Many of today's successful concepts have early roots, which are easily forgotten. This review tries to highlight some of them, without striving for any completeness.
Access options
Buy single article
Instant access to the full article PDF.
US$ 39.95
Tax calculation will be finalised during checkout.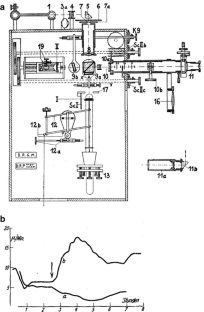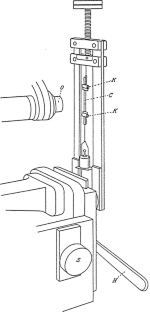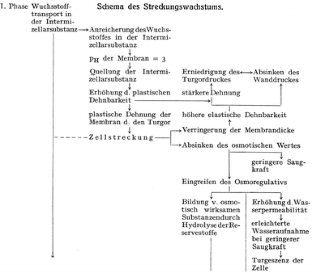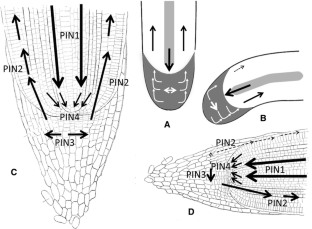 References
Bonner J (1934) The relation of hydrogen ions to the growth rate of the Avena coleoptile. Protoplasma 21:406–423

Boysen-Jensen P (1913) Über die Leitung des phototropschen Reizes in der Avenakoleoptile. Ber dt Bot Ges 31:559–566

Cholodny N (1924) Über die hormonale Wirkung der Organspitze bei der geotropischen Krümmung. Ber Dt Bot Ges 42:356–362

Cleland RE (1971) Cell Wall Extension. Annu Rev Plant Physiol 22:197–222

Cosgrove DJ (1996) Plant cell enlargement and the action of expansins. Bioessays 18:533–540

Darwin CH (1880) The power of movement in plants. John Murray, London

Deichmann U (2004) Proteinforschung an Kaiser Wilhelm Instituten von 1930 bis 1950 im internationalen Vergleich. Ergebnisse. In Sachse C (ed) Ergebnisse Forschungsprogramm Geschichte der Kaiser-Wilhelm-Gesellschaft im Nationalsozialismus Vol. 21. Forschungsprogramm Geschichte der Kaiser-Wilhelm-Gesellschaft im Nationalsozialismus

Feraru E, Friml J (2008) PIN polar targeting. Plant Physiol 147:1553–1559

Fry SC, Smith RC, Renwick KF, Martin DJ, Hodge SK, Matthews KJ (1992) Xyloglucan endotransglycosylase, a new wall-loosening enzyme activity from plants. Biochem J 282:821–828

Goldsmith MH (1977) The polar transport of auxin. Annu Rev Plant Physiol 28:439–478

Hager A (1962) Untersuchungen über einen durch H+-Ionen induzierbaren Zellstreckungsmechanismus. Habilitation thesis, University of Munich

Hager A, Menzel H, Krauss A (1971) Versuche und Hypothese zur Primärwirkung des Auxins beim Streckungswachstum. Planta 100:47–75

Hasenstein KH, Evans ML (1988) Effects of cations on hormone transport in primary roots of Zea mays. Plant Physiol 86:890–894

Heyn ANJ (1931) Der Mechanismus der Zellstreckung. Rec Trav Bot Neerl 28:113–114

Heyn ANJ (1934) Weitere Untersuchungen über den Mechanismus der Zellstreckung und die Eigenschaften der Zellmembran. III. Die Änderung der Plastizität der Zellwände bei verschiedenen Organen. Jb wiss Bot 79:753–789

Kögl F, Erxleben H (1934) Über die Isolierung der Auxine a und b aus pflanzlichen Materialien. Hoppe-Seyler's Z Physiol Chem 225:215–229

Kögl F, Erxleben H (1939) Zur Ätiologie der malignen Tumoren. 1. Mitteilung über die Chemie der Tumoren. Z Physiol Chem 258:57–95

Kögl F, Haagen-Smit AJ, Erxleben H (1933a) Studien über das Vorkommen von Auxinen im menschlichen und im tierischen Organismus. VII. Hoppe-Seyler's Z Physiol Chem 220:137–161

Kögl F, Hagen-Smit J, Erleben H (1933b) Über ein Phytohormon der Zellstreckung. Reindarstellung aus menschlichem Harn. Hoppe-Seyler's Z Physiol Chem 214:241–261

Kögl F, Hagen-Smit J, Erxleben H (1934) Über ein neues Auxin ("Hetero-Auxin") aus Harn. Hoppe-Seyler's Z. Physiol Chem 228:104–112

Lado P, Rasi Caldogno F, Pennacchioni A, Marrè E (1973) Mechanism of growth promoting action of Fusicoccin. Interactions with auxins, and effects of inhibitors of respiration and protein synthesis. Planta 110:311–320

Laibach F, Kornmann P (1933) Zur Methodik der Wuchsstoffversuche. Planta 19:482–484

Lockhart JA (1965) An analysis of irreversible plant elongation. J Theor Biol 8:264–275

Marrè E (1979) Fusicoccin: a tool in plant physiology. Annu Rev Plant Physiol 30:273–288

Marrè E, Lado P, Caldogno FR, Colombo R (1971) Fusicoccin as a Tool for Analysis of Auxin Action. Atti Della Accademia Nazionale Dei Lincei Rendiconti-Classe Di Scienze Fisiche-Matematiche Naturali 50:45–49

Meissner KW (1932) Interferometrische Untersuchungen an Pflanzen. I. Über ein handliches Präzisonsinstrument zur Messung von Dimensionsänderungen aufgrund des interferometrischen Messprinzips. Jb wiss Bot 76:208–217

Ortega JKE (1985) Augmented growth equation for cell wall expansion. Plant Physiol 79:318–320

Paal A (1919) Über phototropische Reizleitung. Jb wiss Bot 58:406–458

Rayle DL (1973) Auxin-induced hydrogen-ion excretion in Avena coleoptiles and its implications. Planta 114:63–73

Rayle D, Cleland RE (1970) Enhancement of wall loosening and elongation by acid solutions. Plant Physiol 46:250–253

Rubery PH, Sheldrake AR (1974) Carrier-mediated auxin transport. Planta 118:101–121

Ruge U (1937) Untersuchung über den Einfluss des Heteroauxins auf das Streckungswachstum des Hypokotyls von Helianthus annuus. Z f Botanik 31:1–56

Söding H (1923) Werden von der Spitze der Haferkoleoptile Wuchshormone gebildet? Ber dt Bot Ges 41:396–499

Söding H (1931) Wachstum und Wanddehnbarkeit bei der Haferkoleoptile. Jb wiss Bot 74:127–151

Söding H (1934) Über die Wachstumsmechanik der Haferkoleoptile. Jb wiss Bot 79:231–255

Strugger S (1932) Die Beeinflussung des Wachstums und des Geotropismus durch die Wasserstoffionen. Ber dt Bot Ges 50 (Anhang): 77–92

Thiman KV (1935) On the plant hormone produced by Rhizopus suinus. J Biol Chem 109:279–291

Thimann KV, Koepfli JB (1935) Identity of the growth-promoting and root-forming substances of plants. Nature 135:101–102

Thimann KV, Schneider CL (1938) The role of salts, hydrogen ions concentration and agar in the response to Avena coleoptiles to auxins. Am J Bot 25:270–280

Troyer JR (2008) Error or fraud in science. Auxins A and B and animal tumor proteins. J N C Acad Sci 124:1–5

Vanderhoef LN, Stahl CA (1976) Separation of 2 responses to auxin by means of cytokinin inhibition. PNAS 72:1822–1825

Vanderhoef LN, Stahl CA, Lu TYS (1976) Two elongation responses to auxin respond differently to protein-synthesis inhibition. Plant Physiol 58:402–404

Went FW (1928) Wuchsstoff und Wachstum. Rec Trav Bot Neerl 25:1–116

Wildman SG (1997) The auxin-a, b enigma: scientific fraud or scientific ineptitude? Plant Growth Regulat 22:37–68
About this article
Cite this article
Lüthen, H. What We Can Learn from Old Auxinology. J Plant Growth Regul 34, 702–707 (2015). https://doi.org/10.1007/s00344-015-9527-4
Received:

Accepted:

Published:

Issue Date:
Keywords
Auxin history of science

Polar transport

Elongation growth

Acid growth theory

Cell wall loosening