Abstract
A tunable half-open cavity multi-wavelength erbium-doped random distributed feedback (RDFB) fiber laser is proposed and experimentally demonstrated. The backward Rayleigh scattering generated by inhomogeneous reflective in the 25-km-long single mode fiber is amplified by the 8-m-long pumped erbium-doped fiber (EDF). The dual-pass Mach–Zehnder interferometer (MZI) acts as the reflection mirror in the half-open cavity. Due to the EDF gain and the half-open structure, the laser threshold is suppressed to 40 mW. The number of laser channel increases linearly with the increasing pump power. Under the pump power of 350 mW, there are seven lasing channels in the spectrum. One arm of the MZI is circled on piezoelectric transducer (PZT) and tunable multi-wavelength lasing operation is realized by adjusting the DC voltage on PZT. When the pump power and the driving voltage attached on PZT are 250 mW and 5 V, the wavelengths of six channels are blue-shifted 0.7 nm. The proposed tunable RDFB fiber laser has the advantages of low cost, simple structure and low threshold, which can be widely used in remote sensing and biomedical imaging.
Access options
Buy single article
Instant access to the full article PDF.
US$ 39.95
Tax calculation will be finalised during checkout.
Subscribe to journal
Immediate online access to all issues from 2019. Subscription will auto renew annually.
US$ 79
Tax calculation will be finalised during checkout.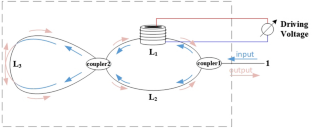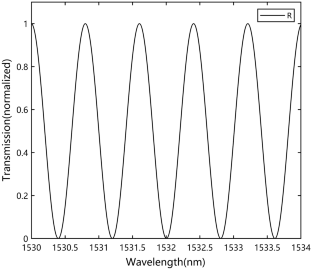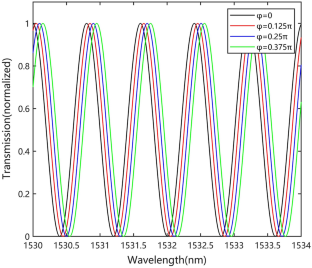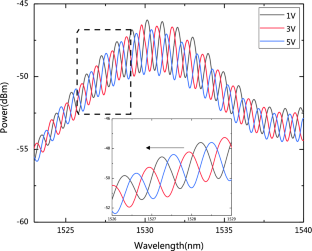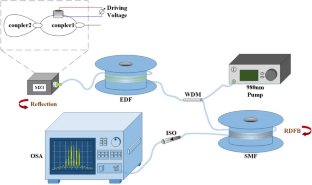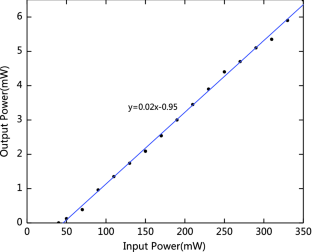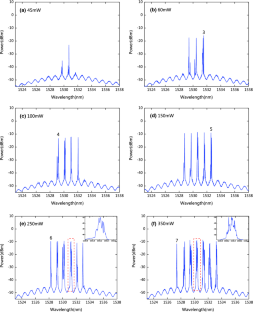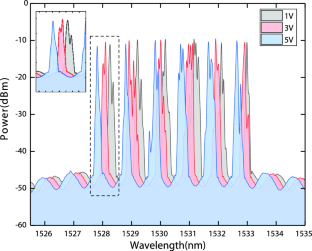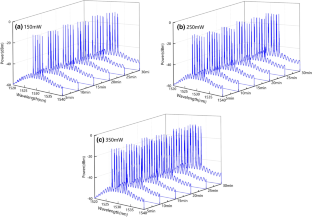 Acknowledgements
This work is supported by the National Youth Foundation of China [Grant number 11704283]; Natural Science Foundation of Tianjin City [Grant numbers 18JCYBJC86300 and 17JCYBJC16600].
Additional information
Publisher's Note
Springer Nature remains neutral with regard to jurisdictional claims in published maps and institutional affiliations.
About this article
Cite this article
Liu, J., Tong, Z., Zhang, W. et al. Tunable multi-wavelength random distributed feedback fiber laser based on dual-pass MZI. Appl. Phys. B 127, 20 (2021). https://doi.org/10.1007/s00340-020-07548-8
Received:

Accepted:

Published: