Abstract
The ability to detect and recognize insect pests is of great importance for the output and quality of agricultural production. Computer vision is widely used in pest image detection and recognition. However, the images tend to be of low magnification because of the sparse deployment of cameras in the farmland. Here, we present a 4.5× local zoom system for pest images of local high-magnification in a wide field of view. Such a system has a local zoom imaging channel for pest fine recognition and a peripheral imaging channel for searching pests with the same image plane. High-magnification imaging is made possible with fewer cameras for agricultural pest detection and recognition using the local zoom system. The experimental set-up is built to validate the system's basic principle and is well used for the imaging of aphids on plant leaves. The results demonstrate that the system performs well for imaging of pests at different local magnifications.
This is a preview of subscription content, log in to check access.
Access options
Buy single article
Instant access to the full article PDF.
US$ 39.95
Price includes VAT for USA
Subscribe to journal
Immediate online access to all issues from 2019. Subscription will auto renew annually.
US$ 99
This is the net price. Taxes to be calculated in checkout.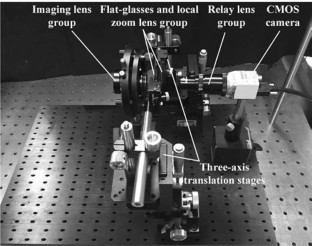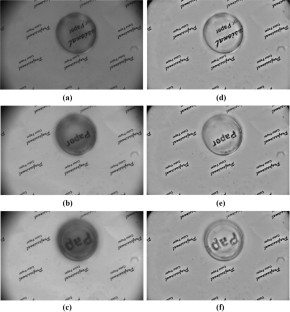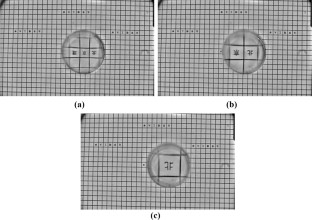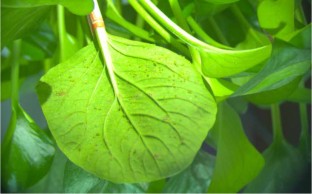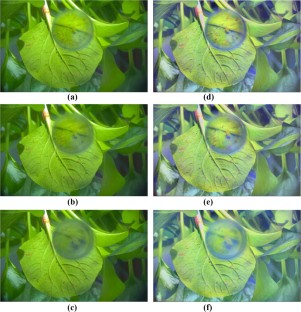 References
1.

B. Škaloudová, V. Křivan, R. Zemek, Comput. Electr. Agric. 53, 81 (2006)

2.

B. Paul, M. Vincent, M. Sabine, Comput. Electr. Agric. 62, 81 (2008)

3.

F. Faithpraise, P. Birch, R. Young, J. Obu, B. Faithpraise, C. Chatwin, Int. J. Adv. Biotechnol. Res. 4, 189 (2013)

4.

L. Roldán-Serrato, T. Baydyk, E. Kussul, A. Escalante-Estrada, International Work Conference on Bioinspired Intelligence IEEE 33, 21 (2015)

5.

C. Xie, R. Li, W. Dong, L. Song, J. Zhang, H. Chen, T. Chen, Trans. Chin. Soc. Agric. Eng. 32, 144 (2016)

6.

M.A. Ebrahimi, M.H. Khoshtaghaza, S. Minaei, B. Jamshidi, Comput. Electr. Agric. 137, 52 (2017)

7.

X. Cheng, Y. Zhang, Y. Chen, Y. Wu, Y. Yue, Comput. Electr. Agric. 141, 351 (2017)

8.

S.C. Park, J. Park, J. Korean Phys. Soc. 54, 2274 (2009)

9.

S. Lee, M. Choi, E. Lee, K.D. Jung, J.H. Chang, W. Kim, Opt. Express 21, 1751 (2013)

10.

Q. Hao, X. Cheng, K. Du, Opt. Express 21, 7758 (2013)

11.

A. Miks, J. Novak, Opt. Express 22, 27056 (2014)

12.

D. Lee, S.C. Park, J. Opt. Soc. Korea 20, 283 (2016)

13.

S.H. Jo, S.C. Park, Opt. Express 26, 13370 (2018)

14.

H. Hua, S. Liu, Appl. Opt. 47, 317 (2008)

15.

C. Xu, D. Cheng, J. Chen, Y. Wang, Appl. Opt. 55, 2353 (2016)

16.

T. Martinez, D.V. Wick, S. R. Restaino. Opt. Express 8, 555 (2001)

17.

D.V. Wick, T. Martinez, S.R. Restaino, Opt. Express 10, 60 (2002)

18.

X. Zhao, Y. Xie, W. Zhao, Opt. Eng. 47, 1065 (2008)

19.

J. Parent, S. Thibault, Appl. Opt. 49, 2686 (2010)

20.

J. Parent, S. Thibault, Opt. Express 19, 5676 (2011)

21.

Y. Niu, J. Chang, F. Lv, B. Shen, W. Chen, Appl. Opt. 56, 7915 (2017)

22.

W.J. Smith, Modern lens Design, 4th ed., Chap. 13

23.

K. Tanaka, Appl. Opt. 21, 2174 (1982)

24.

S.C. Park, R.R. Shannon, Opt. Eng. 35, 1668 (1996)
Acknowledgements
The work is supported by National Natural Science Foundation of China (NSFC) (61471039), National Key R&D Program of China and Key Laboratory of Optical System Advanced Manufacturing Technology, Chinese Academy of Sciences.
Electronic supplementary material
Below is the link to the electronic supplementary material.
Supplementary material 1 (MP4 6232 KB)
Supplementary material 2 (MP4 9465 KB)
Supplementary material 3 (MP4 9407 KB)
About this article
Cite this article
Shen, B., Chang, J., Wu, C. et al. Local zoom system for agricultural pest detection and recognition. Appl. Phys. B 124, 219 (2018). https://doi.org/10.1007/s00340-018-7089-4
Received:

Accepted:

Published:
Keywords
Local zoom imaging

Wide FOV

Local scene of interest

Pest images