Abstract
This study is focused on the fabrication of thin films of hydroxypropyl methylcellulose (HPMC) and ethyl cellulose (EC) polymer blends impregnated with captopril via matrix assisted pulsed laser evaporation (MAPLE) for the design of transdermal patches. The laser engineered polymer blend: captopril films are evaluated for physicochemical characteristics such as film morphology, chemistry of the films surface, drug content, and in vivo animal irritancy and skin sensitivity studies. The morphological investigation of the MAPLE fabricated coatings, i.e., by atomic force microscopy reveals that the morphology and topography of the polymer: drug films may be tuned by adjusting the HPMC: EC ratio in the MAPLE target. In addition, by tuning the HPMC: EC ratio in the as-deposited MAPLE films, it is possible to adjust the drug release profile. The Fourier-transform infrared spectroscopy investigation showed no interaction between captopril and the polymers (HPMC: EC) used. The skin irritation studies carried out on rabbits, showed no noticeable skin reactions, thus pointing out the compatibility of captopril with both the polymer blend and with the skin. In addition, no skin sensitization was noted among the guinea pigs that were challenged with the MAPLE fabricated transdermal patches. To sum up, the application of matrix-assisted pulsed laser evaporation for the fabrication of hydrophilic: hydrophobic polymer blends shows that there is great potential for the development of transdermal drug delivery system of captopril.
Access options
Buy single article
Instant access to the full article PDF.
USD 39.95
Price excludes VAT (USA)
Tax calculation will be finalised during checkout.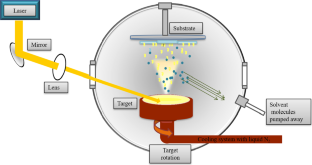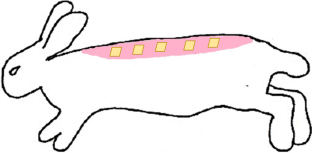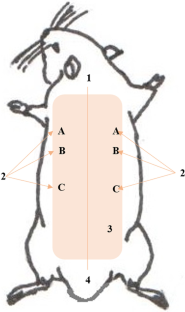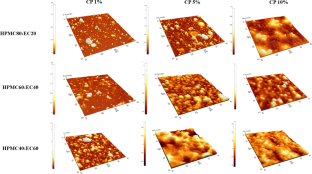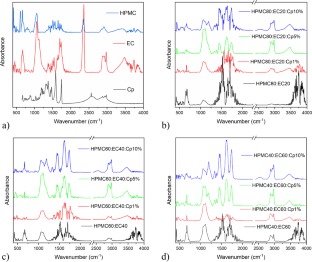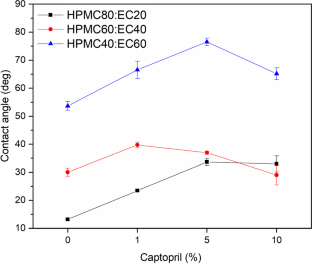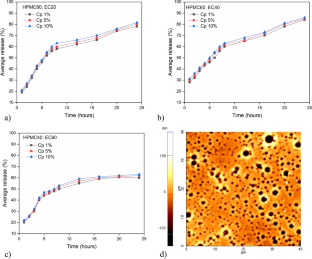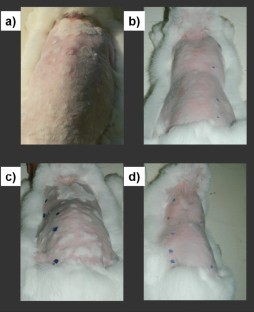 Similar content being viewed by others
Data availability
The data supporting this study's findings are available from the corresponding author upon reasonable request.
References
M.N. Pastore, Y.N. Kalia, M. Horstmann, M.S. Roberts, Br J Pharmacol. 172(9), 2179–2209 (2015)

D. Bird, N.M. Ravindra, Med Devices Sens. 3, e10069 (2020)

Y.Q. Yu, X. Yang, X.F. Wu, Y.B. Fan, Front. Bioeng. Biotechnol. 9, 646554 (2021)

S. Korani, S. Bahrami, M. Korani, M. Banach, T.P. Johnston, A. Sahebkar, Lipids Health Dis. 18(1), 193 (2019)

I. Singh, A.P. Morris, Int J Pharm Investig. 1(1), 4–9 (2011)

T. Tanner, R. Marks, Skin Res. Technol. 14, 249–260 (2008)

T. Unger, C. Borghi, F. Charchar, N.A. Khan, N.R. Poulter, D. Prabhakaran, A. Ramirez, M. Schlaich, G.S. Stergiou, M. Tomaszewski, R.D. Wainford, B. Williams, A.E. Schutt, Hypertension 75, 1334–1357 (2020)

T.D. Giles, B.J. Materson, J.N. Cohn, J.B. Kostis, J. Clin. Hypertens. 11, 611–614 (2009)

D.R. Gullick, W.J. Pugh, M.J. Ingram, P.A. Cox, G.P. Moss, Drug Dev. Ind. Pharm. 36(8), 926–932 (2010)

D.A. Smith, K. Beaumont, T.S. Maurer, L. Di, J. Med. Chem. 61(10), 4273–4282 (2018)

A. Ahad, M. Aqil, K. Kohli, Y. Sultana, M. Mujeeb, A. Ali, Asian J. Pharm. Sci. 5, 276–288 (2010)

K.A. Walters, K.R. Brain, Dermatological formulation and transdermal systems, in Dermatological and transdermal formulations. ed. by K.A. Walters (Informa, New York, 2002), pp.319–400

S. Güngör, Y. Ozsoy, Ther. Deliv. 3(9), 1101–1116 (2012)

E. Verhoeven, C. Vervaet, J.P. Remon, Eur. J. Pharm. Biopharm. 63, 320–330 (2006)

R. Enayatifard, M. Saeedi, J. Akbari, Y. HaeriTabatabaee, Trop. J. Pharm Res. 8(5), 425 (2009)

M.J. Vasques, B. Perez-Marcus, J.L. Gomez-Amora, R. Martinez-Pacheo, C. Souto, A. Concheiro, Drug Dev. Ind. Pharm. 18, 1355–1375 (1992)

Y. Okuda, Y. Irisawa, K. Okimoto, T. Osawa, S. Yamashita, Int. J. Pharm. 423(2), 351–359 (2012)

X.-Y. Shi, T.-W. Tan, Biomaterials 23(23), 4469–4473 (2002)

A. Arunachalam, M. Karthikeyan, V.D. Kumar, M. Prathap, S. Sethuraman, S. Ashutoshkumar, S. Manidipa, Curr. Pharma Res. 1(1), 70–81 (2010)

G. Raj, R. Raveendran, Introduction to Basics of Pharmacology and Toxicology Volume 1: General and Molecular Pharmacology: Principles of Drug Action (Springer Nature Singapore Pte Ltd., Singapore, 2019)

P.K. Wu, J. Fitzgerald, A. Pique, D.B. Chrisey, R.A. McGill, Mater. Res. Soc. Symp. Proc. 617, J2.3.1-6 (2000)

J. Schou, Appl. Surf. Sci. 255, 5191 (2009)

C. Constantinescu, A. Palla-Papavlu, A. Rotaru, P. Florian, F. Chelu, M. Icriverzi, A. Nedelcea, V. Dinca, A. Roseanu, M. Dinescu, Appl. Surf. Sci. 255, 5491 (2009)

A.T. Sellinger, E.M. Leveugle, K. Gogick, L.V. Zhigilei, J.M. Fitz-Gerald, J. Vacuum Sci. Technol. A 24, 1618 (2006)

Y. Wang, H. Jeong, M. Chowdhury, C.B. Arnold, R.D. Priestley, Polym. Cryst. 1, e10021 (2018)

D.B. Chrisey, A. Piqué, R.A. McGill, J.S. Horwitz, B.R. Ringeisen, D.M. Bubb, P.K. Wu, Chem. Rev. 103(2), 553 (2003)

N.L. Dumitrescu, M. Icriverzi, A. Bonciu, P. Florian, A. Moldovan, A. Roseanu, L. Rusen, V. Dinca, F. Grama, Int. J. Mol. Sci. 23, 3988 (2022)

A. Palla-Papavlu, V. Dinca, M. Dinescu, F. Di Pietrantonio, D. Cannatà, M. Benetti, E. Verona, Appl. Phys. A 105, 651–659 (2011)

R. Cristescu, A. Doraiswamy, T. Patz, G. Socol, S. Grigorescu, E. Axente, F. Sima, R.J. Narayan, D. Mihaiescu, A. Moldovan, I. Stamatin, I.N. Mihailescu, B. Chisholm, D.B. Chrisey, Appl. Surf. Sci. 253, 7702 (2007)

I.A. Paun, V. Ion, A. Moldovan, M. Dinescu, Appl. Phys. Lett. 96, 243702 (2010)

A.P. Caricato, V. Arima, M. Catalano, M. Cesaria, P.D. Cozzoli, M. Martino, A. Taurino, R. Rella, R. Scarfiello, T. Tunno, A. Zacheo, Appl. Surf. Sci. 302, 92–98 (2014)

D.A. Cristian, F. Grama, R. Papagheorghe, S. Brajnicov, V. Ion, S. Vizireanu, A. Palla-Papavlu, M. Dinescu, Appl. Phys. A 125, 424 (2019)

H.G. Brittain, H. Kadin, Pharm. Res. 7, 1082–1085 (1990)

C.H. Lee, H.I. Maibach, Contact Dermatitis 33(1), 1–7 (1995)

B. Magnusson, A.M. Kligman, J. Investig. Dermatol. 52, 268–276 (1969)

A. Fahs, M. Brogly, S. Bistac, M. Schmitt, Carbohydr. Polym. 80(1), 105–114 (2010)

N.A. Camino, O.E. Pérez, C. Carrera Sanchez, J.M. Rodriguez Patino, A.M.R. Pilosof, Food Hydrocolloids 23(8), 2359–2368 (2009)

N.K. Anuar, W.T. Wui, D.K. Ghodgaonkar, M.N. Taib, J. Pharm. Biomed. Anal. 43(2), 549–557 (2007)

M.K. Trivedi, A. Branton, D. Trivedi, G. Nayak, R.K. Mishra, S. Jana, J. Biomed. Mater. Res. 3(6), 83–91 (2015)

S. Cavalu, S. CintaPinzaru, V. Chis, Rom. J. Biophys. 17(3), 195–203 (2007)

H. Jancovics, C. Pettinari, F. Marchetti, E. Kamu, L. Nagy, S. Troyanov, L. Pellerito, J. Inorg. Biochem. 97, 370–376 (2003)

A. Palla-Papavlu, L. Rusen, V. Dinca, M. Filipescu, T. Lippert, M. Dinescu, Appl. Surf. Sci. 302, 87–91 (2014)

P.E. Luner, E. Oh, Colloids Surf. A 181, 31 (2001)

L. Li, S. Roethel, V. Breedveld et al., Cellulose 20, 3219–3226 (2013)

P.C. Faria-Tischer, C.A. Tischer, L. Heux et al., Mater. Sci. Eng. C Mater. Biol. Appl. 51, 167–173 (2015)

T. Kiss, T. Alapi, G. Varga, C. Bartos, R. Ambrus, P. Szabo-Revesz, G. Katona, J. Pharm. Sci. 108(8), 2552–2560 (2019)

M. Ci, J. Liu, S. Shang, Z. Jiang, P. Zhu, S. Sui, Fibers Polym. 21, 2179–2185 (2020)

S. Belbekhouche, J. Bras, G. Siqueira, C. Chappey, L. Lebrun, B. Khelifi, S. Marais, A. Dufresne, Carbohydr. Polym. 83, 1740–1748 (2011)

S. Van Nguyen, B.K. Lee, Cellulose 28, 5693–5705 (2021)

M. Larsson, A. Johnsson, S. Gårdebjer, R. Bordes, A. Larsson, Mater. Des. 122, 414–421 (2017)

H. Bera, Y.F. Abbasi, V. Gajbhiye, K.F. Liew, P. Kumar, P. Tambe, A.K. Azad, D. Cun, M. Yang, Mater. Sci. Eng. C 110, 110628 (2020)

R.W. Korsmeyer, R. Gurny, E. Doelker, P. Buri, N.A. Peppas, Int. J. Pharm. 15(1), 25–35 (1983)

A.K. Azad, S.M.A. Al-Mahmood, B. Chatterjee, W.M.A. Wan Sulaiman, T.M. Elsayed, A.A. Doolaanea, Pharmaceutics 12, 219 (2020)

M.S. Latif, A.K. Azad, A. Nawaz, S.A. Rashid, M.H. Rahman, S.Y. Al Omar, S.G. Bungau, L. Aleya, M.M. Abdel-Daim, Polymers 13, 3455 (2021)
Acknowledgements
Financial support from the Romanian Ministry of Research, Innovation and Digitalization under Romanian National Core Program LAPLAS VII—contract no. 30N/2023, and UEFISCDI, through projects PN-II-RU-TE-2011-3-0267 and PN-III-P4-ID-PCE-2020-2375 is gratefully acknowledged. The authors would like to thank Dr. Ionut Tirca for acquiring part of the polymer: drug thin films by MAPLE and Dr. Valentina Mărăscu for acquiring the FTIR spectra.
Ethics declarations
Conflict of interest
The authors declare no competing financial interest.
Additional information
Publisher's Note
Springer Nature remains neutral with regard to jurisdictional claims in published maps and institutional affiliations.
Rights and permissions
Springer Nature or its licensor (e.g. a society or other partner) holds exclusive rights to this article under a publishing agreement with the author(s) or other rightsholder(s); author self-archiving of the accepted manuscript version of this article is solely governed by the terms of such publishing agreement and applicable law.
About this article
Cite this article
Bonciu, A., Cremer, L., Calugaru, A. et al. Laser engineered polymer thin films as drug delivery systems. Appl. Phys. A 129, 327 (2023). https://doi.org/10.1007/s00339-023-06608-y
Received:

Accepted:

Published:

DOI: https://doi.org/10.1007/s00339-023-06608-y
Keywords