Abstract
Wood varnish coatings not only are aesthetically important, but also preserve the musical instrument from wear and fluctuations in the ambient humidity. Depending on the thickness, extent of penetration into the wood and the physical and mechanical properties after hardening, varnishes may change the mechanical and also vibro-acoustical properties of the coated wood. Contrary to studies on the chemistry of the varnish and primer used for old and contemporary musical instruments, the physical and mechanical properties of the varnished wood in relation to the geometry of their interface have been poorly studied. We implemented non-destructive test methods, i.e., vibration tests and X-ray tomography, to characterize the hardening-dependent change in the vibrational properties of master grade tone wood specimens after coating with four different varnishes. Two were manufactured in the laboratory, and two were supplied from master violin makers. For a controlled accelerated hardening of the varnish, a UV exposure method was used. It was demonstrated that varnishes increase wood damping, along and perpendicular to the grain directions. Varnishes reduce the sound radiation along the grain, but increase it in the perpendicular direction. Changes in the vibrational properties were discussed together with results of 3D images of wood and varnish microstructure, obtained from a customized tabletop X-ray microtomographic setup. For comparison, the microstructure of the interface of the varnished wood in the laboratory and of specimens from two old violins was analyzed with the same X-ray tomography setup. Laboratory varnishes with various compositions penetrated differently into the wood structure. One varnish of a master grade old violin had a higher density and was also thicker and penetrated weaker into the wood, which is more likely related to a more sophisticated primer and varnish application. The study demonstrates the importance of the vibro-mechanical properties of varnish, its chemical composition, thickness and penetration into wood.
Access options
Buy single article
Instant access to the full article PDF.
US$ 39.95
Tax calculation will be finalised during checkout.
Subscribe to journal
Immediate online access to all issues from 2019. Subscription will auto renew annually.
US$ 79
Tax calculation will be finalised during checkout.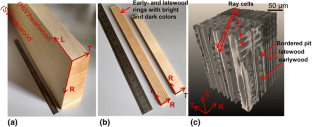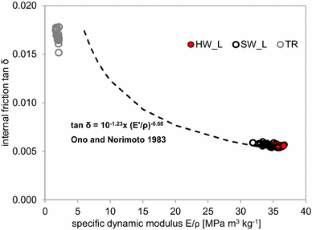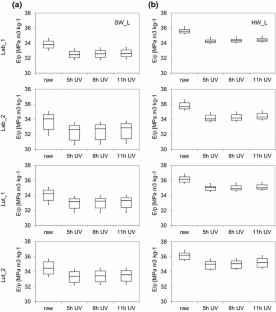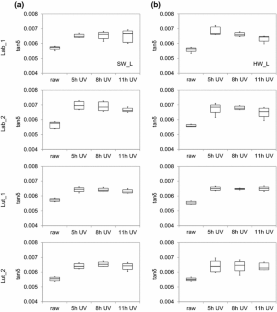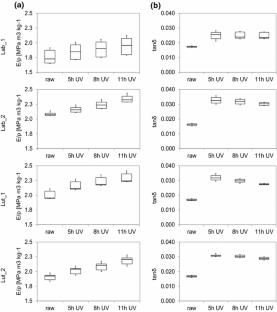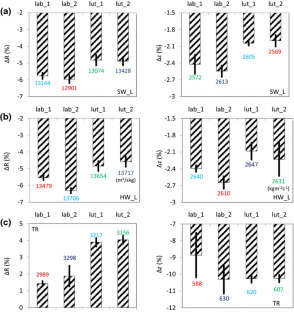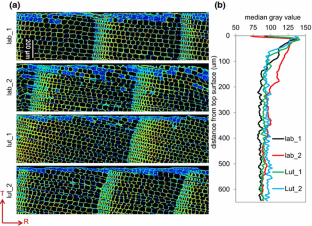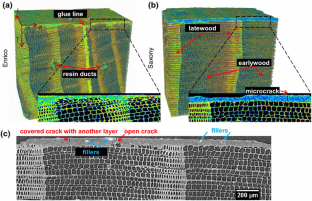 References
1.

R. Mayer, The Artist's Handbook of Materials and Techniques (Viking Press, New York, 1940)

2.

R.B. Adusumalli, R. Raghavan, R. Ghisleni, T. Zimmermann, J. Michler, Appl. Phys. A 100, 447–452 (2010)

3.

C. Fritz, J. Curtin, J. Poitevineau, H. Borsarello, I. Wollman, F.C. Tao, T. Ghasarossian, PNAS 111(20), 7224–7229 (2014)

4.

M. Malagodi, C. Canevari, L. Bonizzoni, A. Galli, F. Maspero, M. Martini, Appl. Phys. A (2013). doi:10.1007/s00339-013-7792-2

5.

J.P. Echard, B. Lavédrine, J. Cult. Herit. 9, 420–429 (2008)

6.

F. Caruso, S. Saverwyns, M. Van Bos, D. Francesca, C. Martino, A.E. Ceulemans, J. de Valck, E. Caponetti, Appl. Phys. A (2012). doi:10.1007/s00339-011-6729-x

7.

T. Rovetta, C. Canevari, L. Festa, M. Licchelli, S. Prati, M. Malagodi, Appl. Phys. A (2015). doi:10.1007/s00339-014-8882-5

8.

G. Latour, J.P. Echard, M. Didier, M.C. Schanne-Klein, Opt. Express 20(22), 24623–24635 (2012)

9.

C.Y. Barlow, J. Woodhouse, JCAS 1(4), 2–9 (1989)

10.

G. Latour, J.P. Echard, B. Soulierm, I. Emond, S. Vaiedelich, M. Elias, Appl. Opt. 48(33), 6485–6491 (2009)

11.

N. Sodini, D. Dreossi, R. Chen, M. Fioravanti, A. Giordano, P. Herrestal, L. Rigon, F. Zanini, J. Cult. Herit. 13, 44–49 (2012)

12.

M.P. Morigi, F. Casali, M. Bettuzzi, R. Brancaccio, V. D'Errico, Appl. Phys. A 100, 653–661 (2010)

13.

P. Reischig, L. Helfen, A. Wallert, T. Baumbach, J. Dik, Appl. Phys. A 111, 983–995 (2013)

14.

P. Dredge, S. Ives, D.L. Howard, K.M. Spiers, A. Yip, S. Kenderdine, Appl. Phys. A (2015). doi:10.1007/s00339-015-9455-y

15.

D. Haines, Catgut Acoust. Soc. Newsl. 33, 19–23 (1980)

16.

T. Ono, M. Norimoto, Jpn. J. Appl. Phys. 22, 611–614 (1983)

17.

T. Ono, J. Acoust. Soc. Jpn. (E) 14, 397–407 (1993)

18.

M. Schleske, Catgut Acoust. Soc. J. 3(6, 2), 27–43 (1998)

19.

M. Schleske, Catgut Acoust. Soc. J. 4(5, 2), 50–64 (2002)

20.

E. Obataya, T. Ono, M. Norimoto, J. Mater. Sci. (2000). doi:10.1023/A:1004782827844

21.

I. Brémaud, Diversite´ des bois utilise´s ou utilisables en facture d'instruments de musique (Diversity of woods used or usable in musical instruments making). (Ph.D. dissertation, University of Montpellier II, France 2006)

22.

Empa Center for X-ray Analytics. http://www.empa.ch/web/empa/center-for-x-ray-analytics. Accessed Jan 2016

23.

V. Bucur, Acoustics of Wood (Springer, Berlin, 1987), p. 181

24.

F.W.M.R. Schwarze, M. Spycher, S. Fink, New Phytol. 179, 1095–1104 (2008)

25.

J. Vlassenbroeck, B. Masschaele, V. Cnudde, M. Dierick, K. Pieters, L. Van Hoorebeke, P. Jacobs, Octopus 8: A high performance tomographic reconstruction package for X-ray tube and synchrotron micro-CT, in Advances in X-ray Tomography for Geomaterials, eds by J. Desrues, G. Viggiani, P. Bésuelle (ISTE, London, 2010). doi:10.1002/9780470612187.ch1326.

26.

M. Sedighi Gilani, M. Griffa, D. Mannes, E. Lehmann, J. Carmeliet, D. Derome, Int. J. Heat Mass Trans. 55, 6211–6221 (2012)
Acknowledgments
We would like to acknowledge the financial support of the Walter Fischli Foundation and COST Action FP1302. We also acknowledge the support of Daniel Heer and Markus Heeb for rigorous sample preparation at EMPA wood workshop and Iris Brémaud for making it possible to use her developed vibrational testing hardware and software.
About this article
Cite this article
Sedighi Gilani, M., Pflaum, J., Hartmann, S. et al. Relationship of vibro-mechanical properties and microstructure of wood and varnish interface in string instruments. Appl. Phys. A 122, 260 (2016). https://doi.org/10.1007/s00339-016-9670-1
Received:

Accepted:

Published:
Keywords
Equilibrium Moisture Content

Wood Specimen

Vibrational Property

Wood Cell Wall

Sound Radiation