Abstract
Thin films based on polymer poly(isobutyl methacrylate) (PIBMA), doped with carbon black particles deposited on steel plate substrates are proposed as dirt reference standards for cleanliness accreditation methods, particularly for instruments based on laser ablation. The films were made with the spin-coating method, obtaining layers with thickness between 4 and 17 μm. Carbon black particles with sizes smaller than 100 nm and concentrations between 1 and 27.6 mgr/cm3 were used. Characterization of the films was made by using absorbance measurements and laser ablation-induced photoacoustic.
Access options
Buy single article
Instant access to the full article PDF.
US$ 39.95
Tax calculation will be finalised during checkout.
Subscribe to journal
Immediate online access to all issues from 2019. Subscription will auto renew annually.
US$ 79
Tax calculation will be finalised during checkout.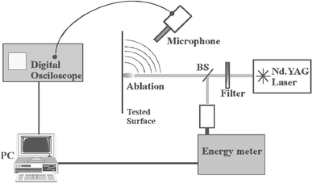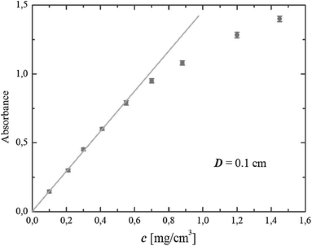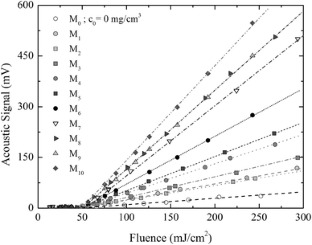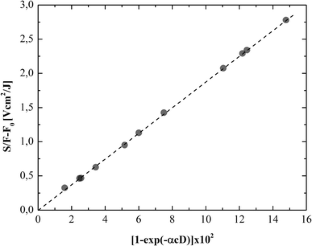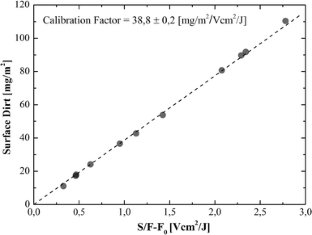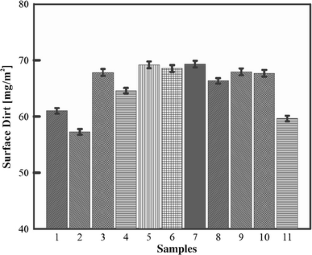 References
1.

V. Zafiropulos, C. Fotakis, Lasers in the conservation of painted artworks, in Laser Cleaning in Conservation: An Introduction, ed. by M. Cooper (Butterworth Heineman, Oxford, 1998), pp. 79–90. (Chapter 6)

2.

Surface cleanliness measurement with infrared spectroscopy, USA patent 6956228 Appl. number: 10/329734 (The Boeing Company, Chicago)

3.

B. Luk'yanchuk (ed.), Laser Cleaning, in Optical Physics, Applied Physics and Material Science (World Scientific, Singapore, 2002)

4.

T. Berdinskikh, H. Tkalec, Cleaning standards for fiber optic connectors promise time and cost savings. Photonics Spectra 38, 66 (2004)

5.

Pressure-sensitive tape method. ISO 8502-3/92. International Organization for Standarization. www.iso.org (1992)

6.

European Commission EUR 18634, rolling oil distillation and thermo-cracking reactions in HNX and 100 % H2 annealing, technical steel research series (1996)

7.

Ford Specification No. ESB-M2P117-A., Determination of carbon contamination on cold-rolled steel sheets, The Sumitomo search no. 30 May 1985

8.

Method for determining the surface cleanliness with infrared spectroscopy. Patent application. International Appl. Number: WO2004/061438 (Boeing Company, 2004)

9.

E.Y. Assendelft, V.I. Beklemyshev, I.I. Makhonin, N.P. Yu, A.M. Prokhorov, V.I. Pustovoy, Optoacoustic effect on the desorption of microscopic particles from a solid surface into a liquid. Sov. Tech. Phys. Lett. 14(6), 444 (1988)

10.

A.C. Tam, W.P. Leung, W. Zapka, W. Ziemlich, Laser-cleaning technology for removal of surface particulates. J. Appl. Phys. 71, 3515 (1992)

11.

Y.F. Lu, W.D. Song, B.W. Ang, D.S.H. Chan, T.S. Low, A theoretical model for laser removal of particles from solid surfaces. Appl. Phys. A 65, 9 (1997)

12.

Y.W. Zheng, B.S. Luk´yanchuk, Y.F. Lu, W.D. Song, Z.H. May, Dry laser cleaning of particles from solid substrates: experiments and theory. J. Appl. Phys. 90, 2135 (2001)

13.

Bilmes, G.M., Martínez, O.E.: Método para la determinación de suciedad en superficies. Patent AR990627, Argentina (1999)

14.

G.M. Bilmes, O.E. Martinez, P. Seré, D.J.O. Orzi, A. Pignotti, On line photoacoustic measurement of residual dirt on steel plates. Rev. Prog. Quant. Nondestruct. Eval. AIP 20, 1944 (2001)

15.

O.E. Martinez, G.M. Bilmes, D.J.O. Orzi, P. Seré, R. Musso, Y.A. Pignotti, On line measurement of residual dirt on steel plates by laser ablation and acoustic detection. Surf. Eng. 18(1), 67 (2002)

16.

G.M. Bilmes, D.J.O. Orzi, O.E. Martínez, A. Lencina, A real time method for surface cleanliness measurement. Appl. Phys. B 82, 643 (2006)

17.

Bilmes, G.M., Martínez, O.E.: Equipo láser para la medición de suciedad en chapas de acero. Patent P00010124, Argentina (2000)

18.

G.M. Bilmes, O.E. Martínez, P. Seré, R. Musso, D.J.O. Orzi, A. Pignotti, Laser instrument for determination of the degree of cleanliness in cold-rolled steel plate manufacturing. Lation Am. Appl. Res. 32, 263 (2002)

19.

Bilmes, G.M., Martínez, O.E.: Laser apparatus for measuring dirt density on steel plates. Patent 6.546.784-EEUU (2003)

20.

Archiopoli, U.C., Bilmes, G.M., Martínez, O.E.: 25th International Conference on Surface Modification Technologies, West in Trollhättan, 20–22 June 2011

21.

D.J.O. Orzi, G.M. Bilmes, Identification and measurement of dirt composition of manufactured steel plates by using laser-induced breakdown spectroscopy. Appl. Spectrosc. 58, 1475 (2004)
Acknowledgments
The authors would like to specially thank to Dr. Oscar E. Martinez of FI-UBA, Bs.As., Argentina, for helpful comments and suggestions. This work was partially supported by FONCyT, Argentina. G.M.B. and D.J.O.O. are researchers of the CIC-BA.
About this article
Cite this article
Orzi, D.J.O., Bilmes, G.M. Dirt reference standard for surface cleanliness measurements. Appl. Phys. A 122, 770 (2016). https://doi.org/10.1007/s00339-016-0294-2
Received:

Accepted:

Published:
Keywords
Acoustic Signal

Carbon Black Particle

Laser Cleaning

Threshold Fluence

Cleanliness Measurement