Abstract
In this experiment, the HA/Bioglass composite films on Ti–6Al–4V were deposited by a pulsed laser at Ar atmosphere, and the influence of substrate temperature on the morphology, phase constitutions, bonding configurations and adhesive strength of the films was studied. The obtained films were characterized by an electron probe microanalyzer (EPMA), scanning electron microscope (SEM), X-ray diffractometer (XRD), Fourier transform infrared spectrometer (FTIR), scratch apparatus, and so on. The results show that the amount of the droplets, the crystallinity, and the critical load of the deposited films all increase with the increase of the substrate temperature; however, the substrate temperature has little influence on the functional groups of the films.
Access options
Buy single article
Instant access to the full article PDF.
USD 39.95
Price excludes VAT (USA)
Tax calculation will be finalised during checkout.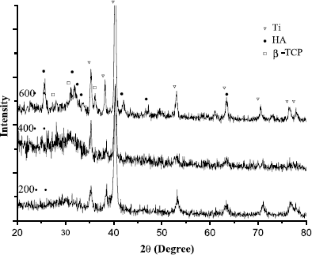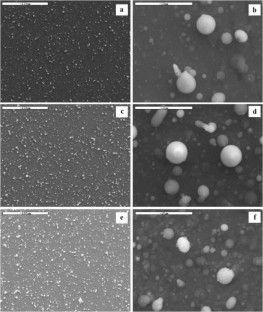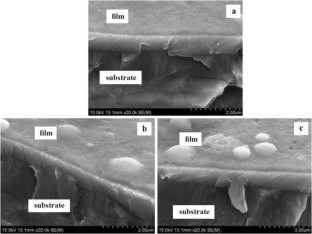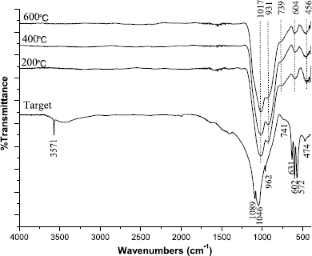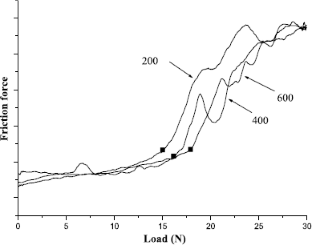 References
S. Vaseenon, Relationship Between Caries-Affected Dentin Mineral Density and Microtensile Bond Strength, 1st edn. (University of Iowa, Iowa City, 2011), p. 3

J. Park, R.S. Lakes, Biomaterials: An Introduction, 2nd edn. (Springer, New York, 2007), p. 1

Y. Suda, H. Kawasaki, T. Ohshima, S. Nakashima, S. Kawazoe, T. Toma, Thin Solid Films 506–507, 115 (2006)

L. Thair, T. Ismaeel, B. Ahmed, A.K. Swadi, Surf. Eng. 27(1), 11 (2011)

Y. Hu, X. Miao, Ceram. Int. 30, 1787 (2004)

E. Zhang, C. Zou, S. Zeng, Surf. Coat. Technol. 203(8), 1075 (2009)

R.J. Narayan, Mater. Sci. Eng. C 25(3), 398 (2005)

C. Capuccini, P. Torricelli, F. Sima, E. Boanini, C. Ristoscu, B. Bracci, G. Socol, M. Fini, I.N. Mihailescu, A. Bigi, Acta Biomater. 4(6), 1885 (2008)

H. Li, Y. Wu, Y. Ge, J. Jiang, K. Gao, P. Zhang, L. Wu, S. Chen, Appl. Surf. Sci. 257(22), 9371 (2011)

L.C. Nistor, C. Ghica, V.S. Teodorescu, S.V. Nistor, M. Dinescu, D. Matei, N. Frangis, N. Vouroutzis, C. Liutas, Mater. Res. Bull. 39(13), 2089 (2004)

M. Katto, M. Nakamura, T. Tanaka, T. Matsutani, M. Kuwata, T. Nakayama, Surf. Coat. Technol. 169–170, 712 (2003)

P.H. Tang, R.G. Song, G.Z. Chai, J. Mao, Surf. Eng. 28(3), 165 (2012)

J.L. Arias, S.F. García-Sanz, M.B. Mayor, S. Chiussi, J. Pou, B. Leoń, A.M. Pérez-Amor, Biomaterials 19(10), 883 (1998)

C. Berbecaru, H.V. Alexandru, A. Ianculescu, A. Popescu, G. Socol, F. Sima, I. Mihailescu, Appl. Surf. Sci. 255(10), 5476 (2009)

H. Kim, R. Camata, Y. Vohra, W. Lacefield, J. Mater. Sci., Mater. Med. 16(10), 961 (2005)

L. Hench, J. Mater. Sci., Mater. Med. 17(11), 967 (2006)

D.C. Clupper, J.J. Mecholsky, G.P. Latorre, D.C. Greenspan, J. Orthop. Sci. 20(10), 959 (2001)

R. Eason, Pulsed Laser Deposition of Thin Films: Applications-Led Growth of Functional Materials, 1st edn. (Wiley-Interscience, Hoboken, 2007), pp. 3–5

W. Mróz, in Functional Properties of Nanostructured Materials, ed. by R. Kassing, P. Petkov, W. Kulisch, C. Popov (Springer, Berlin, 2006), pp. 183–196

B. Matthew, J.M. Steven, P. Andrew, Open J. Inorg. Non-Met. Mater. 2(1), 1 (2012)

S.V. Dorozhkin, World J. Methodol. 26(2), 1 (2012)

O. Blind, L.H. Klein, B. Dailey, L. Jordan, Dent. Mater. 21(11), 1017 (2005)

S. Amoruso, C. Aruta, P. Aurino, R. Bruzzese, X. Wang, F.M. Granozio, U.U. Scotti, Appl. Surf. Sci. 258(23), 9116 (2012)

I.N. Mihailescu, V.S. Teodorescu, E. Gyorgy, A. Luches, A. Perrone, M. Martino, J. Phys. D, Appl. Phys. 31, 2236 (1998)

H. Zeng, W.R. Lacefield, Biomaterials 21(1), 23 (2000)

J. Serra, P. González, S. Liste, S. Chiussi, B. León, M. Pérez-Amor, H.O. Ylänen, M. Hupa, J. Mater. Sci., Mater. Med. 13(12), 1221 (2002)

S. Liste, P. González, J. Serra, J.P. Borrajo, S. Chiussi, B. León, M. Pérez-Amor, J. García López, F.J. Ferrer, Y. Morilla, M.A. Respaldiza, Thin Solid Films 453–454, 219 (2004)

Y. Zhao, M. Song, C. Chen, J. Liu, J. Non-Cryst. Solids 354(33), 4000 (2008)

B. Yan, H. Wu, G. Jang, S. Guo, J. Haung, ACS Appl. Mater. Interfaces 2(11), 3023 (2010)
Acknowledgements
This work was financially supported by the Department of Science and Technology of Shandong Province (Grant No. 2009GG10003032).
About this article
Cite this article
Wang, D.G., Chen, C.Z., Jin, Q.P. et al. HA/Bioglass composite films deposited by pulsed laser with different substrate temperature. Appl. Phys. A 114, 897–902 (2014). https://doi.org/10.1007/s00339-013-7736-x
Received:

Accepted:

Published:

Issue Date:

DOI: https://doi.org/10.1007/s00339-013-7736-x
Keywords