Abstract
Chromogenic colour prints are amongst the most unstable materials found in heritage collections as the information-carrying dyes fade appreciably even in the dark. However, image stability is just one of the numerous properties that photographic companies aspire for in their products, along with constant improvements in colour balance and image development.
It is shown that these continuous changes can be exploited to model the date a print was developed, as well as dye stability. As a non-destructive analytical technique, near-infrared spectroscopy in conjunction with multivariate data analysis was used to derive models to predict the year of development of a photographic print (Root Mean Square Error of Cross-Validation, RMSECV = 5.4 years) and dye stability (RMSECV = 1.4 ΔE T , i.e. normalised annual colour change).
To examine the possibility to extend the lifetime of the valuable objects during storage, the use of oxygen-depleted environments (hypoxia) was also investigated. The results obtained show that hypoxia should not be used as a blanket approach for all chromogenic prints, as some degraded faster in hypoxic conditions than the control samples degraded in air. However, for most samples hypoxic storage turned out to be beneficial.
Access options
Buy single article
Instant access to the full article PDF.
US$ 39.95
Tax calculation will be finalised during checkout.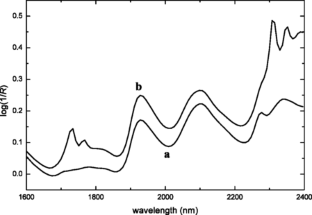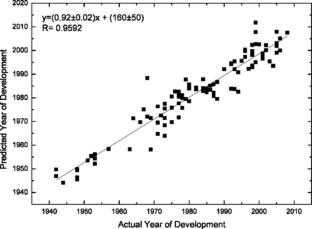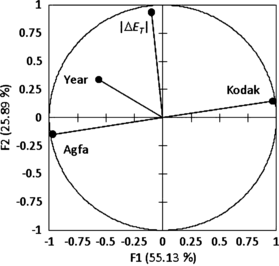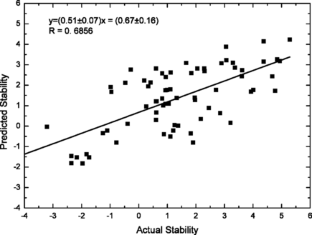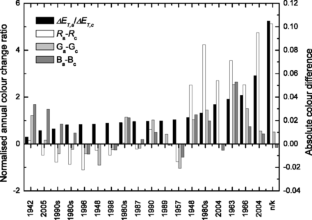 References
1.

R.W.G. Hunt, The Reproduction of Colour (Wiley-Blackwell, New York, 1967)

2.

M.L. Ritzenthaler, D. Vogt-O'Connor, Photographs, archival care and management (Society of American Archivists 2006)

3.

G. Weaver, Z. Long, Chromogenic characterisation: a study of Kodak color prints, 1942–2008, in PMG Winter Meeting (2009)

4.

K.B. Hendriks, The preservation and restoration of photographic materials in archives and libraries: a RAMP study with guidelines (UNESCO 1984)

5.

R.J. Tuite, J. Appl. Photogr. Eng. 50, 8 (1979)

6.

B. Lavédrine, J.-P. Gandolfo, S. Monod, A guide to the preventive conservation of photograph collections (Getty Conservation Institute, 2003)

7.

R.D. Theys, G. Sosnovsky, Chem. Rev. 97, 83 (1997)

8.

P. Bergthaller, Imaging Sci. J. 50, 233 (2002)

9.

T.F. Parsons, G.G. Gray, I.H. Crawford, J. Appl. Photogr. Eng. 5, 110 (1979)

10.

M.R. Peres, The Focal Encyclopedia of Photography: Digital Imaging, Theory and Applications, History, and Science (Focal Press 2007)

11.

D.R. Cycleback, Judging the authenticity of photographs (Cycleback.com 2007)

12.

L. Ross, Top. Photogr. Preserv. 1, 31 (1986)

13.

T. Trafela, M. Strlič, J. Kolar, D.A. Lichtblau, M. Anders, D.P. Mencigar, B. Pihlar, Anal. Chem. 79, 6319 (2007)

14.

H. Stenlund, E. Johansson, J. Gottfries, J. Trygg, Anal. Chem. 81, 203 (2009)

15.

H. Abdi, Multivariate analysis, in Encyclopedia of Social Sciences Research Methods, ed. by M. Lewis-Beck, A. Bryman, T. Futing (Sage, Thousand Oaks, 2003)

16.

D.L. Massart, B.G.M. Vandeginste, S.N. Deming, Y. Michotte, L. Kaufman, Chemometrics: A Textbook (Elsevier, Amsterdam, 1988)

17.

A. Fenech, M. Strlič, I. Degano, M. Cassar, Polym. Degrad. Stab. 95, 2481 (2010)

18.

B. Lindbloom, Useful color equations (brucelindbloom.com 2007)

19.

Q. Guo, W. Wu, D.L. Massart, Anal. Chim. Acta 382, 87 (1999)

20.

E. Richardson, Investigating the characterisation and stability of polyamide 6,6 in heritage artefacts, PhD Thesis (University of Southampton, 2009)

21.

J.L. Guiñón, E. Ortega, J. García-Antón, V. Pérez-Herranz, Moving average and Savitzki-Golay smoothing filters using Mathcad, in International Conference on Engineering Education (2007)

22.

M. Otto, Chemometrics: Statistics and Computer Application in Analytical Chemistry, 2nd edn. ( Wiley-VCH, New York, 2007)

23.

G. Di Pietro, Examples of using advanced analytical techniques to investigate the degradation of photographic materials, in Physical Techniques in the Study of Art, Archaeology and Cultural Heritage, ed. by D. Bradley, D. Creagh (Elsevier, Amsterdam, 2007)

24.

G. Di Pietro, P.J. Mahon, D.C. Creagh, M. Newnham, The identification of photographic dyes in cultural materials using Raman spectroscopy, in 8th International Conference on Nondestructive Investigations and Microanalysis for the Diagnostics and Conservation of the Cultural and Environmental Heritage (2005)

25.

P. Bergthaller, Imaging Sci. J. 50, 153 (2002)

26.

P. Bergthaller, Imaging Sci. J. 50, 187 (2002)

27.

M. Strlič, I. Kralj Cigić, A. Možir, G. De Bruin, J. Kolar, M. Cassar, Polym. Degrad. Stab. 96, 608 (2011)

28.

M. Ryhl-Svendsen, G. Clausen, Stud. Conserv. 54, 35 (2009)
Acknowledgements
The authors gratefully acknowledge the financial support of the UK AHRC/EPSRC Science and Heritage Programme (project CDA 08/412, additionally supported by The National Archives, UK).
About this article
Cite this article
Fenech, A., Strlič, M. & Cassar, M. The past and the future of chromogenic colour photographs: lifetime modelling using near-infrared spectroscopy & enhancement using hypoxia. Appl. Phys. A 106, 411–417 (2012). https://doi.org/10.1007/s00339-011-6688-2
Received:

Accepted:

Published:

Issue Date:
Keywords
Photographic Print

Colour Photograph

Standard Normal Variate

Image Stability

Unstable Material