Zusammenfassung
Kein aktives Programm ist einem anderen überlegen, was auch beim "unspezifischen" unteren Rückenschmerz (LBP) gilt. Die Koordination ist nur eine Komponente. Ausdauer und Kraft sind die Logistikleistungen. Alle Funktionen stehen unter dem "Primat" der Muskeltätigkeit. "Unspezifischer" chronischer LBP bedeutet keine sicheren Schmerzursachen (?). Es ist das Stadium der sensomotorischen Defizite und Störungen. Standardmäßig wird aber im Magnetresonanztomogramm, obwohl ein Hauptbefund, eine sarkopenische Entwicklung nicht diagnostiziert. Das primäre Outcome ist die Muskelmorphologie. Das sekundäre sind Funktion, Schmerzen, Lebensqualität, Behinderung und psychische Faktoren. Der muskuläre Status bestimmt jedes Outcome.
Abstract
No active program is superior to another, which also applies to "nonspecific" lower back pain (LBP). Coordination is just one component. Endurance and strength are logistic functions. All functions are under the "primacy" of muscle activity. Nonspecific chronic LBP means no certain causes of pain (?). It is the stage of sensorimotor deficits and disturbances. However, although a main finding, sarcopenia development is not diagnosed on the MRI scan as standard. Primary outcome is the muscle morphology. Secondary outcomes are function, pain, quality of life, disability, and psychological factors. The muscular status determines every outcome.
Access options
Buy single article
Instant access to the full article PDF.
US$ 39.95
Tax calculation will be finalised during checkout.
Literatur
1.

Barbalho SM, Flato UAP, Tofano RJ, Goulart RA, Guiguer EL, Detregiachi CRP, Buchaim DV, Araújo AC, Buchaim RL, Reina FTR, Biteli P, Reina DOBR, Bechara MD (2020) Physical exercise and myokines: relationships with sarcopenia and cardiovascular complications. Int J Mol Sci 21(10):3607. https://doi.org/10.3390/ijms21103607

2.

Bortz WM II (1984) The disuse syndrome. West J Med 141:691–694

3.

Campbell M, Varley-Campbell J, Fulford J, Taylor B, Mileva KN, Bowtell JL (2019) Effect of immobilisation on neuromuscular function in vivo in humans: a systematic review. Sports Med 49(6):931–950. https://doi.org/10.1007/s40279-019-01088-8

4.

Clark BC, Manini TM (2008) Sarcopenia=/=dynapenia. J Gerontol A Biol Sci Med Sci 63:829–834

5.

Conley KF, Jubrias SA, Esselman PC (2000) Oxidative capacity and ageing in human muscle. J Physiol 526:203–210

6.

Cruz-Jentoft AJ, Baeyens JP, Bauer JM, Boirie Y, Cederholm T, Landi F, Martin FC, Michel JP, Rolland Y, Schneider SM, Topinkova E, Vandewoude M, Zamboni M (2010) Sarcopenia: European consensus on definition and diagnosis. Age Ageing 39:412–423

7.

Dirks A, Leeuwenburgh C (2002) Apoptosis in skeletal muscle with aging. Am J Physiol 282:R519–R527

8.

Engel K, Seidel W, Niemier K, Beyer L (2018) Myofasziale Dysfunktion in der S2k-Leitline Spezifischer Kreuzschmerz. Man Med 56:215–221. https://doi.org/10.1007/s00337-018-0412-7

9.

Fortin M, Rye M, Roussac A, Naghdi N, Macedo LG, Dover G, Elliott JM, DeMont R, Weber MH, Pepin V (2021) The effects of combined motor control and isolated extensor strengthening versus general exercise on paraspinal muscle morphology and function in patients with chronic low back pain: a randomised controlled trial protocol. BMC Musculoskelet Disord 22(1):472. https://doi.org/10.1186/s12891-021-04346-x

10.

Frank F (2003) Das metabolische Syndrom, Arteriosklerose und degenerative Erkrankung des Stütz- und Bewegungsapparates. Arbeitsmed Sozialmed Umweltmed 38:31–37

11.

Gangl M (2020) Spezifischer Kreuzschmerz – die erste Leitlinie. Man Med 58:46–52. https://doi.org/10.1007/s00337-019-00630-z

12.

Garber CE, Blissmer B, Deschenes MR, Franklin BA, Lamonte MJ, Lee IM, Nieman DC, Swain DP, American College of Sports Medicine: American College of Sports Medicine position stand (2011) Quantity and quality of exercise for developing and maintaining cardiorespiratory, musculoskeletal, and neuromotor fitness in apparently healthy adults: guidance for prescribing exercise. Med Sci Sports Exerc 43(7):1334–1359. https://doi.org/10.1249/MSS.0b013e318213fefb

13.

Gedalia U, Solomonow M, Zhou BH, Baratta RV, Lu Y, Harris M (1999) Biomechaniscs of increased exposure to lumbar injury caused by cyclic loading: part 2. Recovery of reflexive musculare stability with rest. Spine 24:2461–2467

14.

Godziuk K, Prado CM, Woodhouse LJ, Forhan M (2018) The impact of sarcopenic obesity on knee and hip osteoarthritis: a scoping review. BMC Musculoskelet Disord 19(1):271. https://doi.org/10.1186/s12891-018-2175-7

15.

Harman SM, Metter EJ, Tobin JD, Pearson J, Blackman MR (2001) Longitudinal effects of aging on serum total and free testosterone levels in healthy men. Baltimore longitudinal study of aging. J Clin Endocrinol Metab 86(2):724–731. https://doi.org/10.1210/jcem.86.2.7219

16.

Iranmanesh A, Lizarralde G, Veldhuis JD (1991) Age and relative adiposity are specific negative determinants of the frequency and amplitude of growth hormone (GH) secretory bursts and the half-life of endogenous GH in healthy men. J Clin Endocrinol Metab 73(5):1081–1088. https://doi.org/10.1210/jcem-73-5-1081

17.

Kim G, Kim JH (2020) Impact of skeletal muscle mass on metabolic health. Endocrinol Metab 35(1):1–6. https://doi.org/10.3803/EnM.2020.35.1.1

18.

Laube W (2013) Muskelaktivität: Prägung des ZNS und endokrine Funktion – somatische oder degenerativ-nozizeptive Körperstruktur. Man Med 51(2):141–150. https://doi.org/10.1007/s00337-012-0989-1

19.

Laube W (2020) Sensomotorik und Schmerz. Wechselwirkung von Bewegungsreizen und Schmerzempfinden. Springer, Berlin, Heidelberg

20.

Laube W (2021) Muskeltraining – ein universelles Medikament. Man Med 59:179–186

21.

Lees SJ, Booth FW (2004) Sedentary death syndrome. Can J Appl Physiol 29(4):447–460. https://doi.org/10.1139/h04-029 (discussion 444–6)

22.

Park BS, Yoon JS (2013) Relative skeletal muscle mass is associated with development of metabolic syndrome. Diabetes Metab J 37:458–464

23.

Park SH, Park JH, Song PS, Kim DK, Kim KH, Seol SH, Kim HK, Jang HJ, Lee JG, Park HY, Park J, Di Shin KJK, Moon YS (2013) Sarcopenic obesity as an independent risk factor of hypertension. J Am Soc Hypertens 7(6):420–425. https://doi.org/10.1016/j.jash.2013.06.002

24.

Park SH, Park JH, Park HY, Jang HJ, Kim HK, Park J, Shin KJ, Lee JG, Moon YS (2014) Additional role of sarcopenia to waist circumference in predicting the odds of metabolic syndrome. Clin Nutr 33(4):668–672. https://doi.org/10.1016/j.clnu.2013.08.008

25.

Pedersen BK (2009) The diseasome of physical inactivity and the role of myokines in muscle-fat cross talk. J Physiol 587:5559–5568

26.

Manini TM, Clark BC (2012) Dynapenia and aging: an update. J Gerontol A Biol Sci Med Sci 67(1):28–40. https://doi.org/10.1093/gerona/glr010

27.

Meinel K, Schnabel G (1998) Bewegungslehre – Sportmotorik. Sportverlag, Berlin

28.

Misra D, Fielding RA, Felson DT, Niu J, Brown C, Nevitt M, Lewis CE, Torner J, Neogi T (2019) MOST study: risk of knee osteoarthritis with obesity, sarcopenic obesity, and sarcopenia. Arthritis Rheumatol 71(2):232–237. https://doi.org/10.1002/art.40692

29.

Rosenberg IR (1989) Summary comments. Am J Clin Nutr 50:1231–1233

30.

Saragiotto BT, Maher CGY et al (2016) Motor control exercise for chronic non-specific low-back pain. Cochrane Database Syst Rev. https://doi.org/10.1002/14651858.CD012004

31.

Searle A, Spink M, Ho A, Chuter V (2015) Exercise interventions for the treatment of chronic low back pain: a systematic review and meta-analysis of randomised controlled trials. Clin Rehabil 29(12):1155–1167. https://doi.org/10.1177/0269215515570379

32.

Severinsen MCK, Pedersen BK (2020) Muscle-organ crosstalk: the emerging roles of myokines. Endocr Rev 41(4):594–609. https://doi.org/10.1210/endrev/bnaa016

33.

Solomonow M, Zhou B, Harris M, Lu R, Baratta V (1998) The ligamento-muscular stabilizing system of the spine. Spine 23:2552–2562

34.

Solomonow M, Zhou BH, Baratta RV, Lu Y, Harris M (1999) Biomechanics of increased exposure to lumbar injury caused by cyclic loading_ part 1. Loss of reflexive muscular stabilization. Spine 24:2426–2434

35.

Steele J, Bruce-Low S, Smith D (2015) A review of the clinical value of isolated lumbar extension resistance training for chronic low back pain. PM R 7(2):169–187. https://doi.org/10.1016/j.pmrj.2014.10.009

36.

Torii M, Hashimoto M, Hanai A, Fujii T, Furu M, Ito H, Uozumi R, Hamaguchi M, Terao C, Yamamoto W, Uda M, Nin K, Morita S, Arai H, Mimori T (2019) Prevalence and factors associated with sarcopenia in patients with rheumatoid arthritis. Mod Rheumatol 29(4):589–595. https://doi.org/10.1080/14397595.2018.1510565

37.

Weiss EP, Villareal DT, Ehsani AA, Fontana L, Holloszy JO (2012) Dehydroepiandrosterone replacement therapy in older adults improves indices of arterial stiffness. Aging Cell 11(5):876–884. https://doi.org/10.1111/j.1474-9726.2012.00852.x

38.

Zhang H, Lin S, Gao T, Zhong F, Cai J, Sun Y, Ma A (2018) Association between sarcopenia and metabolic syndrome in middle-aged and older non-obese adults: a systematic review and meta-analysis. Nutrients 10(3):364. https://doi.org/10.3390/nu10030364
Ethics declarations
Interessenkonflikt
W. Laube gibt an, dass kein Interessenkonflikt besteht.
Additional information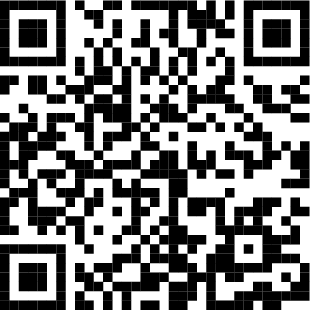 QR-Code scannen & Beitrag online lesen
About this article
Cite this article
Laube, W. Der Muskulatur mehr Aufmerksamkeit schenken!. Manuelle Medizin (2021). https://doi.org/10.1007/s00337-021-00821-7
Schlüsselwörter
Physische Aktivität

Funktionsstatus

Unterer Rückenschmerz

Motorische Kontrolle

Muskuloskeletales System
Keywords
Physical activity

Functional status

Low back pain

Motor control

Muskuloskeletal system