Zusammenfassung
Das Facettensyndrom ist ein klinisches Syndrom auf der Grundlage einer Funktions- und Strukturpathologie. Es ist mit seinem prozesshaften Verlauf und den multifaktoriellen Ursachen repräsentativ für die Erkrankungen des Bewegungssystems. Für eine erfolgreiche Therapie ist es entscheidend, dass neben der Reduktion der Nozizeption aus Gelenken und myofaszialen Strukturen als symptomatische Therapie die Entlastung der Facettengelenke durch die aktive Stabilisation der Lendenwirbelsäule mit Beckenaufrichtung aktiv geübt wird, um langfristig die gestörte Koordination zu verbessern, die der Pathogenese des Facettensyndroms zugrunde liegt.
Abstract
Facet syndrome is a clinical syndrome based on functional and structural pathology. With its process-like course and multifactorial causes, it is representative of diseases of the musculoskeletal system. It is crucial for successful treatment that, in addition to the reduction of nociception from joints and myofascial structures as symptomatic therapy, relief of the facet joints is actively practiced by means of active stabilization of the lumbar spine with pelvic straightening in order to improve impaired coordination, which is an important pathogenetic factor of the facet syndrome.
This is a preview of subscription content, log in to check access.
Access options
Buy single article
Instant access to the full article PDF.
US$ 39.95
Tax calculation will be finalised during checkout.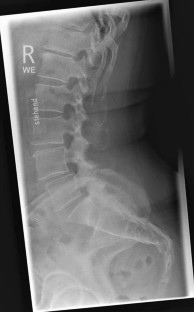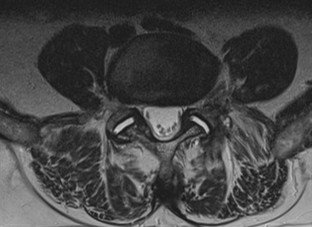 Abbreviations
ICD:

Internationale statistische Klassifikation der Krankheiten und verwandter Gesundheitsprobleme

LBH-Region:

Lenden-Becken-Hüft-Region

LWS:

Lendenwirbelsäule

MRT:

Magnetresonanztomographie

NSAR:

Nichtsteroidale Antirheumatika

TrP:

Triggerpunkte
Literatur
1.

AWMF (2017) S2k-Leitlinie spezifischer Kreuzschmerz. https://www.awmf.org/uploads/tx_szleitlinien/033-051l_S2k_Spezifischer_Kreuzschmerz_2018-02.pdf. Zugegriffen: 16. Aug. 2020

2.

AWMF (2018) S2k-Leitlinie Lumbale Radikulopathie. 2018. Registrierungsnummer: 030-058. https://www.awmf.org/uploads/tx_szleitlinien/030-058l_S2k_Lumbale_Radikulopathie_2018-04.pdf. Zugegriffen: 16. Aug. 2020

3.

AWMF (2018) S2k-leitlinie Neuroborreliose. 2018. Registrierungsnummer: 030-071. https://www.awmf.org/uploads/tx_szleitlinien/030-071l_S3_Neuroborreliose_2018-4.pdf. Zugegriffen: 16. Aug. 2020

4.

AWMF (2014) S2k-leitlinie Bandscheibenvorfälle mit radikulärer Symptomatik, konservative und rehabilitative Versorgung. 2014. Registernummer 033-048. https://www.awmf.org/uploads/tx_szleitlinien/033-048l_S2k_Bandscheibenvorfall_konservativ_rehabilitative_Versorgung_2014-07.pdf. Zugegriffen: 16. Aug. 2020

5.

AWMF (2017) Nationale VersorgungsLeitlinie Nicht-spezifischer Kreuzschmerz. 2. Auflage, 2017. Register-Nr.: nvl-007. https://www.awmf.org/uploads/tx_szleitlinien/nvl-007l_S3_Kreuzschmerz_2017-03.pdf. Zugegriffen: 16. Aug. 2020

6.

Boden SD, Davis DO, Dina TS et al (1990) Abnormal magnetic-resonance scans of the lumbar spine in asymptomatic subjects. A prospective investigation. J Bone Joint Surg Am 72(3):403–408

7.

Böhni U, Gautschi R (2014) Schmerz aus Muskeln und anderen tiefen somatischen Geweben. Man Med 52:190–202. https://doi.org/10.1007/s00337-014-1109-1

8.

Buchmann J, Arens U, Harke G, Smolenski UC, Kayser R (2012) Differenzialdiagnostik manualmedizinischer Syndrome bei unteren Rückenschmerzen unter Einbeziehung osteopathischer Verfahren. Phys Med Rehabil Kurort 22:79–108

9.

Cohen SP, Raja SN (2007) Pathogenesis, diagnosis, and treatment of lumbar zygapophysial(facet) joint pain. Anesthesiology 106(3):591–614

10.

Gutmann G (1975) Die pathogenetische Aktualitätsdiagnostik. In: Levit K, Gutmann G et al. Functional pathology of the motor system. Rehabilitacia (Suppl 10/11):15–25

11.

Janda V (2004) Manuelle Muskelfunktionsdiagnostik, 4. Aufl. Urban & Fischer, Elsevier, München, S 277–289

12.

Manchikanti L, Boswell MV, Singh V, Derby R, Fellows B, Falco FJE, Datta S, Smith HS, Hirsch JA (2009a) Comprehensive review of neurophysiologic basis and diagnostic interventions in managingchronic spinal pain. Pain Physician 12:E71–E121

13.

Niemier K, Seidel W, Ritz W, Pioch E, Werin A (2003) Sommerfeld assessment system introduction and evaluation of a multiprofessional assessment system for the differential diagnosis of chronic muscoloskeletal pain syndromes. J Orthop Med 25:21

14.

Niemier K, Seidel W, Liefring V, Psczolla M, Beyer L, Ritz W (2018) Von der Funktionsstörung zur Funktionskrankheit. Manuelle Medizin – Was ist der therapeutische Ansatzpunkt. Man Med 56:253–258

15.

Rehart S, Lehnert H (2008) Aktuelle Aspekte zur Arthrose. Z Rheumatol 67:305–314

16.

Robert Koch-Institut (Hrsg) (2012) Rückenschmerzen. Gesundheitsberichterstattung des Bundes. Heft 53. RKI, Berlin. ISBN 978-3-89606-216‑1

17.

Simons DG, Travell JG, Simons LD (2001) Handbuch der Muskel-Triggerpunkte. Urban & Fischer, Elsevier, München, Jena
Ethics declarations
Interessenkonflikt
J. Emmerich gibt an, dass kein Interessenkonflikt besteht.
Für diesen Beitrag wurden von den Autoren keine Studien an Menschen oder Tieren durchgeführt. Für die aufgeführten Studien gelten die jeweils dort angegebenen ethischen Richtlinien.
About this article
Cite this article
Emmerich, J. Das lumbale Facettensyndrom als Prototyp einer Funktionskrankheit des Bewegungssystems. Manuelle Medizin 58, 291–297 (2020). https://doi.org/10.1007/s00337-020-00738-7
Schlüsselwörter
Rückenschmerz

Haltung

Nozizeption

Facettengelenke

Manuelle Therapie
Keywords
Low back pain

Posture

Nociception

Facet joints

Manual therapy