Zusammenfassung
Der Begriff der Funktionserkrankung ist nicht neu. Trotzdem werden keine epidemiologischen Daten auf der Grundlage von Funktionsstörungen oder -erkrankungen erhoben. Hinzu kommt, dass der Begriff der Funktionsstörung nicht einheitlich genutzt wird. Insofern ist es aktuell nicht möglich, eine epidemiologische Beschreibung von Funktionserkrankungen vorzunehmen. Am Beispiel des nichtspezifischen Rückenschmerzes als Prototyp einer Funktionserkrankung mit verschiedenen Krankheitsentitäten lässt sich jedoch die Häufigkeit und die ökonomische Last von Funktionserkrankungen des Bewegungssystems abschätzen.
Abstract
The term functional disorder is not new. Nevertheless, no epidemiologic data are collected on the basis of dysfunctions or functional disorders. Furthermore, the term dysfunction is not used consistently. As such, it is currently not possible to undertake an epidemiologic description of functional disorders. Using the example of nonspecific back pain as a prototype functional disorder with various disease entities, the frequency and economic burden of functional disorders of the musculoskeletal system can, however, be estimated.
Access options
Buy single article
Instant access to the full article PDF.
US$ 39.95
Tax calculation will be finalised during checkout.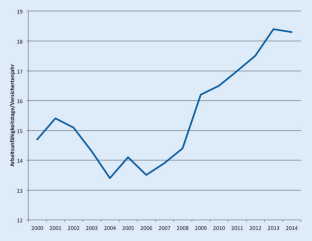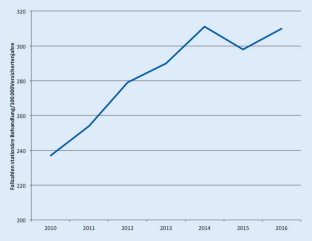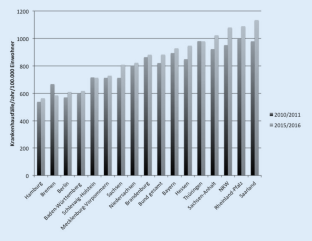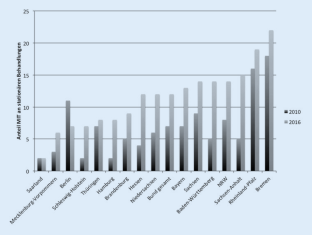 Abbreviations
AU:

Arbeitsunfähigkeit

ICD:

Internationale Statistische Klassifikation der Krankheiten und verwandter Gesundheitsprobleme

MIT:

Multimodale Therapie

OPS:

Operationen- und Prozedurenschlüssel
Literatur
Verwendete Literatur
1.

https://www.icd-code.de. Zugegriffen: 10. Juli 2020

2.

Niemier K, Seidel W, Liefring V, Psczolla M, Beyer L, Ritz W (2018) Von der Funktionsstörung zur Funktionskrankheit. Manuelle Medizin – Was ist der therapeutische Ansatzpunkt. Man Med 56:253–258

3.

Tölle R (1999) Funktionelle Beschwerden – Somatisierungsstörung. Dtsch Arztebl 96:A-128–130

4.

Turk DC, Okifuji A (2001) Pain terms and taxonomies. In: Loeser D, Butler SH, Chapman JJ (Hrsg) Bonica's management of pain, 3. Aufl. Lippincott Williams & Wilkins, Philadelphia, S 18–25

5.

Hildebrandt J, Pfingsten M, Franz C, Sauer P, Seeger D (1996) Das Göttinger Rücken Intensiv Programm (GRIP) – ein multimodales Behandlungsprogramm für Patienten mit chronischen Rückenschmerzen, Teil 1. Ergebnisse im Überblick. Schmerz 10:190–203

6.

Saur P, Hildebrandt J, Pfingsten M, Seeger D, Steinmetz U, Straub A, Hahn J, Kasi B, Heinemann R, Koch D (1996) Das Göttinger Rücken Intensiv Programm (GRIP) – ein multimodales Behandlungsprogramm für Patienten mit chronischen Rückenschmerzen, Teil 2. Somatische Aspekte. Schmerz 10:237–253

7.

Pfingsten M, Hildebrandt J, Saur P, Franz C, Seeger D (1997) Das Göttinger Rücken Intensiv Programm (GRIP) – ein multimodales Behandlungsprogramm für Patienten mit chronischen Rückenschmerzen, Teil 4. Prognostik und Fazit. Schmerz 11:30–41

8.

Guzman J, Esmail R, Karjalainen K, Malmivaara A, Irvin E, Bombardier C (2001) Multidisciplinary Rehabilitation for chronic low back pain: systematic review. BMJ 322:1511–1516

9.

Deyo RA, Rainville J, Kent DL (1992) What can the history and physical examination tell us about low back pain? JAMA 268:760–765

10.

Beyer L, Niemier K (2018) Funktionsstörungen am Bewegungssystems. Funktionelle Regiabilität als Grundlage eines optimalen Bewegungsresultats. Man Medizin 56:293–299. https://doi.org/10.1007/s00337-018-0437-y

11.

Niemier K, Seidel W, Ritz W, Pioch E, Werin A (2003) Sommerfeld assessment system: introduction and evaluation of an multiprofessional assessment system for the differential diagnosis of chronic muscolosekletal pain syndromes. JOM 25:21

12.

Niemier K, Ritz W, Amelung P, Seidel W (2007) Evaluierung der funktionellen muskuloskeletalen Diagnostik des als Bestandteil eines multiprofessionellen Diagnostiksystems für Patienten mit chronischen und chronifizierungsgefährdeten Schmerzen des Bewegungssystems. Man Med 45:123–127

13.

Zink A, Albrecht K (2016) Wie häufig sind muskuloskeletale Erkrankungen in Deutschland? Z Rheumatol 75:346–353

14.

Robert Koch-Institut (2013) Osteoporose. Faktenblatt zu GEDA 2012: Ergebnisse der Studie "Gesundheit in Deutschland aktuell 2012. Beiträge zur Gesundheitsberichterstattung des Bundes

15.

Gerhardt A, Hartmann M, Blumenstiel K, Tesarz J, Eich W (2014) The Prevalence Rate & the Role of the Spatial Extent of Pain in Nonspecific Chronic Back Pain—A Population-Based Study in the South-West of Germany. Pain Med 15:1200–1210

16.

Robert Koch-Institut (2012) Gesundheitsberichterstattung des Bundes. Heft 53 Rückenschmerzen. Gesundheitsberichterstattung des Bundes 2012

17.

Neuhauser H, Ellert U, Ziese T (2005) Chronische Rückenschmerzen in der Allgemeinbevölkerung in Deutschland 2002/2003: Prävalenz und besonders betroffene Bevölkerungsgruppen. Gesundheitswesen 67:685–693

18.

Badura B, Ducki A, Schröder H, Klose J, Meyer M (2014) Fehlzeiten-Report 2014. Erfolgreiche Unternehmen von morgen – gesunde Zukunft heute gestalten. Springer, Berlin, Heidelberg

19.

Buchbinder R, Blyth FM, March LM, Brooks P, Woolf AD, Hoy DG (2013) Placing the global burden of low back pain in context. Best Pract Res Clin Rheumatol 27:575–589

20.

Global Burden of Disease Study 2013 Collaborators (2015) Global, regional & national incidence, prevalence & years lived with disability for 301 acute & chronic diseases & injuries in 188 countries, 1990–2013: a systematic analysis for the Global Burden of Disease Study 2013. Lancet 386:743–800

21.

Heuer J (2016) Die 50 häufigsten ICD-10-Schlüsselnummern nach Fachgruppen aus dem ADT-Panel des Zentralinstituts Jahr 2015. Zentralinstitut für die kassenärztliche Versorgung, Berlin, S 1–17

23.

Kohlmann T, Buchholz I (2018) Epidemiologie von Schmerzerkrankungen des Bewegungssystems. In: Niemier K, Seidel W, Psczolla M, Ritz W, Holtschmit JH, Steinmetz A (Hrsg) Schmerzerkrankungen des Bewegungssystems Multimodale interdisziplinäre Komplexbehandlung, 1. Aufl. De Gruyter, Berlin/Boston, S 12–31

26.

Plass D, Vos T, Hornberg C, Scheidt-Nave C, Zeeb H, Krämer A (2014) Trends in disease burden in Germany: results, implications and limitations of the Global Burden of Disease study. Dtsch Arztebl Int 111(38):629–638. https://doi.org/10.3238/arztebl.2014.0629

27.

Statistisches Bundesamt (2010) Krankheitskosten – 2002, 2004, 2006 und 2008. DeStatis, Wiesbaden

28.

Techniker Krankenkasse (2018) Gesundheitsreport 2018 – Kurzübersicht Fehlzeiten für Mecklenburg-Vorpommern. Techniker Krankenkasse, Hamburg

29.

Niemier K (2012) Multimodal, polypragmatisch und kostenintensiv – Rückenschmerzbehandlungen auf dem Prüfstand. Man Med 50:16–27

30.

Bertelsmannstiftung (2017) Rückenschmerzen: In manchen Regionen wird bis zu 13-mal häufiger operiert als andernorts. https://www.bertelsmann-stiftung.de/de/themen/aktuelle-meldungen/2017/juni/rueckenschmerzen-in-manchen-regionen-wird-bis-zu-13-mal-haeufiger-operiert-als-andernorts/. Zugegriffen: 10. Okt. 2018

31.

Cherkin CC, Deyo RA, Loeser JD, Bush T, Waddel G (1994) An international comparison of back surgery rates. Spine 19(11):1201–1206

32.

Lurie JD, Birkmeyer NJ, Weinstein JN (2003) Rates of advanced spinal imaging and spine surgery. Spine 28:616–620

33.

DAK (2018) Gesundheitsreport. https://www.dak.de/dak/download/gesundheitsreport-1970354.pdf. Zugegriffen: 22. Juni 2018

34.

Gesundheitsberichterstattung des Bundes Webpräsenz. http://www.gbe-bund.de/. Zugegriffen: 10. Okt. 2018

35.

Niemier K, Schulz J, Emmerich J, Liefring V, Beyer L (2020) Chronic muscular skeletal pain syndromes, new models for an old problem. Specific and nonspecific pain—time to move on. J Orthop Sports Med 2(1):1–13. https://doi.org/10.26502/josm.5115000xx

36.

Niemier K, Schulz J (2019) Erfassung und Bewertung von Funktionsstörungen des Bewegungssystems. Entwicklung und Evaluation eines strukturierten klinischen funktionellen Untersuchungsgangs. Man Med 57:441–446. https://doi.org/10.1007/s00337-019-00611-2
Weiterführende Literatur
37.

Niemier K, Seidel W (2007) Der Einfluss von muskulo-skeletaler Funktionsstörung auf chronische Schmerzsyndrome des Bewegungssystems. Schmerz 21:139–145. https://doi.org/10.1007/s00482-006-0511-6

38.

Pioch E, Niemier K, Seidel W (2006) Manual medicine in die treatment of chronic muscular skeletal pain syndromes: evaluation of an inpatient treatment programme. JOM 28:4
Ethics declarations
Interessenkonflikt
K. Niemer gibt an, dass kein Interessenkonflikt besteht.
Für diesen Beitrag wurden von den Autoren keine Studien an Menschen oder Tieren durchgeführt. Für die aufgeführten Studien gelten die jeweils dort angegebenen ethischen Richtlinien.
About this article
Cite this article
Niemer, K. Funktionserkrankungen des Bewegungssystems. Manuelle Medizin (2020). https://doi.org/10.1007/s00337-020-00730-1
Schlüsselwörter
Bewegungsstörungen

Muskuloskeletales System

Epidemiologische Faktoren

Rückenschmerzen

Krankheitskosten
Keywords
Motor disorders

Musculoskeletal system

Epidemiologic factors

Back pain

Disease costs