This is a preview of subscription content, log in to check access.
Access options
Buy single article
Instant access to the full article PDF.
US$ 39.95
Tax calculation will be finalised during checkout.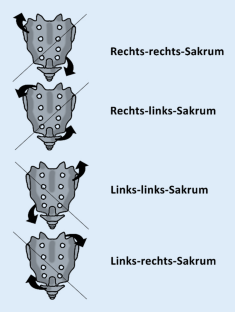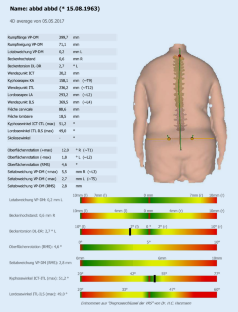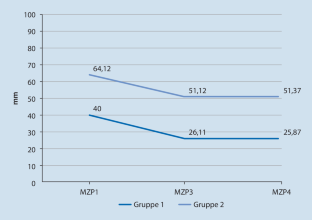 Literatur
1.

Aldernik GJ (1991) The sacroiliac joint: review of anatomy, mechanics, and function. J Orthop Sports Phys Ther 13(2):71–84

2.

Diers C, Diers C (2017) DIERS biomedical solutions. http://diers.eu/de/produkte/. Zugegriffen: 21. Sept. 2017

3.

Lederman E (2010) Der Umsturz des postural-strukturalen biomechanischen Modells bei manuellen Therapien – veranschaulicht am Beispiel von Schmerzen im unteren Rückenbereich. CPDO Online J 1:1–16

4.

Marcuzzi A, Wrigley PJ, Dean CM, Graham PL, Hush JM (2018) From acute to persistent low back pain: a lomgitudinal investigation of somatosensory changes using quantitative sensory testing-an exploratory study. Pain Rep 3(2):641

5.

Mitchell FLJ, Mitchell PKG (2005) Handbuch der MuskelEnergieTechniken 3: Diagnose und Therapie: Becken und Sakrum Bd. 1. Hippokrates, Stuttgart

6.

Mousavi SJ, Parnianpour M, Mehdian H, Montazeri A, Mobini B (2006) The Oswestry disability index, the Roland-Morris disability questionnaire, and the quebec back pain disability scale: translation and validation studies of the Iranian versions. Spine 31(14):454–459

7.

Schmidt CO, Raspe H, Pfingsten M, Hasebring M, Basler HD, Eich W, Kohlmann T (2007) Back pain in the German adult population: prevalence, severity and sociodermograpic correlates in a multiregional survey. Spine 32(18):2005–2011

8.

Wenig CM, Schmidt CO, Kohlmann T, Schweikert B (2009) Costs of back pain in Germany. Eur J Pain 13:280–286
Ethics declarations
Interessenkonflikt
E. Toribio-Solis gibt an, dass kein Interessenkonflikt besteht.
Für den Berufsstand der Physiotherapeuten sind bisher nach nationalem Recht keine allgemeingültigen Vorgaben für die Durchführung von Studien an Menschen festgelegt. Die Durchführung der Studie erfolgte entsprechend der Deklaration von Helsinki des Weltärztebundes. Ein explizites Ethikvotum liegt nicht vor, da bisher für Physiotherapeuten keine Ethikkommissionen vorgesehen und eingerichtet ist. Von allen Probanden liegt nach ausführlicher Information über die Studie eine Einverständniserklärung vor.
Additional information
Bei dem Beitrag handelt es sich um Auszüge aus der Abschlussarbeit zur Erlangung des Titels "Bachelor of Science".
About this article
Cite this article
Toribio-Solis, E. Befundorientierte Behandlung mittels Muskelenergietechnik bei Patienten mit vorwärts torquiertem Sakrum. Manuelle Medizin 58, 327–331 (2020). https://doi.org/10.1007/s00337-020-00672-8