Abstract
Archaeobotanical samples from the Middle Bronze Age (MBA; c. 2000–1700 b.c.) city of Kanesh, excavated at the site of Kültepe in Kayseri Province, Turkey, preserve the charred shells of hazelnut (Corylus sp.). Hazelnut species do not naturally grow in the Kayseri area, being a native element of the broadleaf woodlands of Turkey's Black Sea region, today home to a multi-million dollar international hazelnut export industry. The finds come from both the upper and lower city, being restricted to the Middle Bronze Age Karum level II, an occupation phase which saw the greatest development of the Assyrian trade network of which Kanesh was the administrative centre. This archaeobotanical discovery at Kültepe provides the earliest direct evidence for trade in hazelnuts in the region, probably imported on a small scale as luxury items facilitated by the Assyrian trade network. It also provides independent support for historical claims that hazelnut was traded at Kanesh based on the analysis of cuneiform tablets.
Access options
Buy single article
Instant access to the full article PDF.
USD 39.95
Price excludes VAT (USA)
Tax calculation will be finalised during checkout.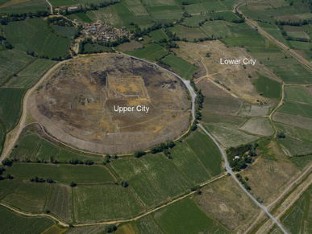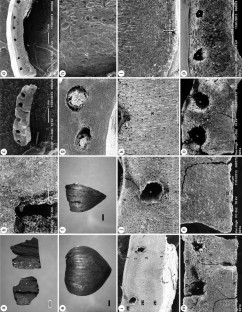 References
Adams RM (1974) Anthropological perspectives on ancient trade. Curr Anthropol 15:239–258

Adams RM (2004) Reflections on the early southern Mesopotamian economy. In: Feinman GM, Nicholas LM (eds) Archaeological perspectives on political economies. University of Utah Press, Salt Lake City, pp 41–78

Atici L (in press) The secondary products revolution in light of textual evidence from Kültepe/Kanesh, central Turkey. In: Greenfield H (ed) New approaches to secondary products revolution. Oxbow Books, Oxford

Barjamovic G (2011) A historical geography of Anatolia in the Old Assyrian Period. The Carsten Niebuhr Institute of Near Eastern Studies, vol 38. Museum Tusculanum Press, University of Copenhagen, Copenhagen

Boccacci P, Botta R (2010) Microsatellite variability and genetic structure in hazelnut (Corylus avellana L.) cultivars from different growing regions. Sci Hortic 124:128–133. doi:10.1016/j.scienta.2009.12.015

Cappers R, Bekker R, Jans J (2006) Digital seed atlas of the Netherlands, vol 4, Groningen Archaeological Series. Barkhuis Publishing, Groningen

Davis P (1965) Flora of Turkey and the east Aegean islands. Edinburgh University Press, Edinburgh

Dercksen JG (1996) The Old Assyrian copper trade in Anatolia, vol 100. Nederlands Historisch-Archaeologisch Instituut, Istanbul

Dercksen JG (1999) On the financing of Old Assyrian merchants. In: Dercksen JG (ed) Trade and finance in ancient Mesopotamia: proceedings of the first MOS symposium (Leiden 1997). Nederlands Historisch-Archaeologisch Instituut, Istanbul, pp 85–99

Dercksen JG (2008a) Observations on land use and agriculture in Kaneš. In: Michek C (ed) Old Assyrian studies in memory of Paul Garelli. NINO, Leiden, pp 139–157

Dercksen JG (2008b) Subsistence, surplus and the market for grain and meat at ancient Kanesh. Altorient Forsch 35:86–102

Günbattı C (2008) An eponym list (KE G) from Kültepe. Altorient Forsch 35:103–132

Hather JG (2000) Archaeological parenchyma. Archetype Publications, London

Holst D (2010) Hazelnut economy of early Holocene hunter–gatherers: a case study from Mesolithic Duvensee, northern Germany. J Archaeol Sci 37:2,871–2,880

Kaniewski D, Paulissen E, De Laet V, Dossche K, Waelkens M (2007) A high-resolution Late Holocene landscape ecological history inferred from an intramontane basin in the Western Taurus Mountains, Turkey. Quat Sci Rev 26:2,201–2,218

Kulakoğlu F (2011) Kültepe-Kaneš: a second millennium B.C.E. trading center on the central plateau. In: McMahon G, Steadman S (eds) The Oxford handbook of ancient Anatolia. Oxford University Press, New York, pp 1,012–1,030

Larsen MT (1974) The old Assyrian colonies in Anatolia. J Am Orient Soc 94:468–475

Martinoli D, Jacomet S (2004) Identifying endocarp remains and exploring their use at Epipalaeolithic Öküzini in southwest Anatolia, Turkey. Veget Hist Archaeobot 13:45–54

Miller NF (2010) Botanical aspects of environment and economy at Gordion. University of Pennsylvania Museum of Archaeology and Anthropology, Philadelphia

Neef R, Cappers RTJ, Bekker RM (2011) Digital atlas of economic plants in archaeology. Barkhuis Publishing, Groningen

Nesbitt M (1995) Recovery of archaeological plant remains at Kaman-Kalehöyük. Essays on ancient Anatolia and its surrounding civilizations 8:115–130

Özgüç T (1963) An Assyrian trade outpost. Sci Am 208:96–106

Özgüç N (1969) Assyrian trade colonies in Anatolia. Archaeol 22:250–255

Özgüç T (2003) Kültepe Kaniš/Neša: the earliest international trade center and the oldest capital city of the Hittites. Middle East Culture Center in Japan, Tokyo

Riehl S, Nesbitt M (2003) Crops and cultivation in the Iron Age Near East: change or continuity? In: Fischer B, Genz H, Jean E, Köroğlu K (eds) Identifying changes: the transition from Bronze to Iron Ages in Anatolia and its neighbouring regions. Türk Eskiçağ Bilimleri Enstitüsü, Istanbul, pp 301–312

Sturm T (2008) Allanū—Haselnüsse als Delikatesse im kārum-zeitlichen Handel von Anatolien nach Nordmesopotamien (ca. 1930–1730 v. Chr.). Altorient Forsch 35:296–311

Turkey MoE-Ro (2012) Edible nuts. General Directorate of Exports, Ankara

Van Zeist W (2003) An archaeobotanical study of İkiztepe, northern Turkey. In: Özdogan M, Hauptmann H, Başgelen N (eds) From villages to towns: studies presented to Ufuk Esin. Arkeoloji ve Sanat Publication, Istanbul, pp 547–581

Van Zeist W, Waterbolk-van Rooijen W (1995) Flora remains from Late-Neolithic İlipınar. In: Roodenberg J (ed) İlipınar excavations I. Nederlands Historisch-Archaeologisch Instituut, Istanbul, pp 159–166

Veenhof KR (1988) Prices and trade. The Old Assyrian evidence. Altorient Forsch 15:243–263

Veenhof KR (1995) Kanesh: an Assyrian colony in Anatolia. In: Sasson JM, Baines J, Beckman G, Rubinson KS (eds) Civilization of the ancient Near East, vol II. Simon & Schuster and Prentice Hall International, New York, pp 859–871

Veenhof KR (1997) "Modern" features in Old Assyrian trade. J Econ Social Hist Orient 40:336–366

Veenhof KR (1999) Silver and credit in Old Assyrian Trade. In: Dercksen JG (ed) Trade and finance in ancient Mesopotamia (MOS Studies 1): Proceedings of the first MOS symposium (Leiden 1997). Nederlands Historisch-Archaeologisch Instituut, Istanbul, pp 55–83

Veenhof KR (2010) Ancient Assur: the city, its traders, and its commercial network. J Econ Social Hist Orient 53:39–82

White K (1970) Roman farming. Cornell University Press, Ithaca

Zohary D, Hopf M, Weiss E (2012) Domestication of plants in the Old World: the origin and spread of domesticated plants in Southwest Asia, Europe, and the Mediterranean Basin. Oxford University Press, Oxford
Acknowledgments
Archaeobotanical research was supported by The University of Queensland and preparatory work was undertaken by Amanda Kennedy, Kirsten Bradley, Xavier Carah and Kaela Boniface. The 2011 excavations in the lower city were partially funded by Grant #890711 awarded to Levent Atici from the National Geographic Committee of Research and Exploration.
Additional information
Communicated by G. Willcox.
About this article
Cite this article
Fairbairn, A., Kulakoğlu, F. & Atici, L. Archaeobotanical evidence for trade in hazelnut (Corylus sp.) at Middle Bronze Age Kültepe (c. 1950–1830 b.c.), Kayseri Province, Turkey. Veget Hist Archaeobot 23, 167–174 (2014). https://doi.org/10.1007/s00334-013-0403-5
Received:

Accepted:

Published:

Issue Date:

DOI: https://doi.org/10.1007/s00334-013-0403-5
Keywords