Abstract
Lagenaria siceraria (Molina) Standl. (bottle gourd) is pantropic and displays large variation in fruit and seed shape. Two subspecies are currently recognized: the African L. siceraria ssp. siceraria and the Asian L. siceraria ssp. asiatica. The Asian type of bottle gourd belongs to the earliest domesticated plants in the Americas. In Europe, bottle gourd only appears with some frequency from the Roman period onwards. The paper is the study of ancient DNA (aDNA) and seed morphology of one almost complete bottle gourd fruit from the Roman site of Oedenburg/Biesheim–Kunheim, France (1st century a.d.), and from individual seed finds from the Roman vicus of Petinesca–Vorderberg, Switzerland (3rd century a.d.), both recovered from waterlogged layers. Width and length measurements of seeds show large variation. Based on the index of width to length, seeds from both sites differ significantly (p < 0.0001 Mann–Whitney) suggesting that there were different variants present north of the Alps. Genetically, the bottle gourd fruit from Roman Oedenburg/Biesheim–Kunheim and one commercial cultivar L. siceraria cv. 'Herkuleskeule' are of Asian origin as identified by three Asian and African specific chloroplast markers. These results support an early and long-lasting presence of the Asian type of domestic bottle gourd in Europe. No chloroplast markers were found in the seeds from Petinesca–Vorderberg. However preserved nuclear high copy 5.8S rDNA fragments correctly matched to Cucurbitaceae, further supporting the evidence for preservation of DNA in waterlogged plant remains.
This is a preview of subscription content, log in to check access.
Access options
Buy single article
Instant access to the full article PDF.
US$ 39.95
Price includes VAT for USA
Subscribe to journal
Immediate online access to all issues from 2019. Subscription will auto renew annually.
US$ 99
This is the net price. Taxes to be calculated in checkout.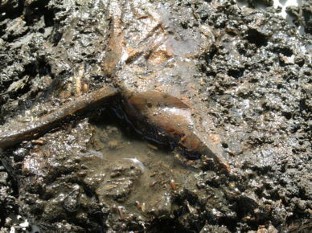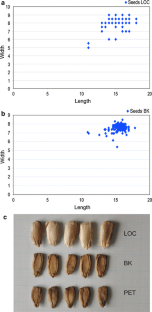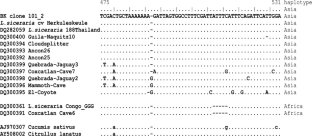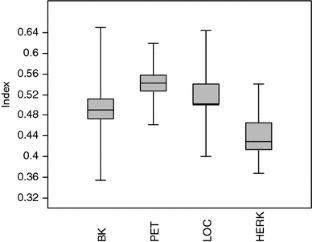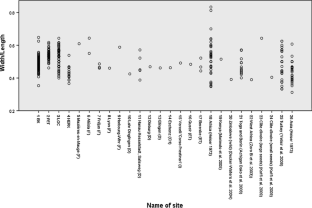 References
Achigan Dako EG, Vodouhe SR, Sangare A (2008) Morphological characterization of cultivars of Lagenaria siceraria collected in Benin and Togo. Belg J Bot 141:21–38

Alexandre-Bidon D, Bouby L, Durand A, Ivorra S, Mane P, Piponnier F, Picq S, Puig C, Ouerfelli M, Ruas M-P, Schlumbaum A, Terral J-F (2010) Les Fruits—culture et consommation. Histoire et Images Medievales 33:18–38

Ash HB (ed, trans) (1941) Lucius Junius Moderatus Columella: on Agriculture I-IV. Harvard University Press, Cambridge, MA, pp 148–151

Bakels C, Jacomet S (2003) Access to luxury foods in Central Europe during the Roman period: the archaeobotanical evidence. In: Van der Veen M (ed) Luxury foods, World Archaeology 34:542–557

Beck LY (ed, transl) (2005) Pedanius Dioscorides of Anazarbus: De Materia Medica. Olms-Weidmann, Hildesheim

Berthaud G (2000) Mazières-en-Mauges gallo-romain (Maine et Loire). Un quartier à vocation artisanale et domestique. ARDA-AFAN, Angers

Bertsch K (1927) Die Obstreste aus den Alamannengräbern von Oberflacht. Ber Dt Bot Ges 45:23–30

Bouby L, Figueiral I, Schaal C (in press) Graines, fruits bois et charbons d'un espace horticole au cours de l'Antiquité et de l'Epoque moderne : analyse archéobotanique du site des « Thermes de Villeneuve » , Fréjus (Var). In: Excoffon P (ed) Jardins et exploitations agricoles aux abords de Fréjus antique et moderne. La fouille préventive de VillaRomana (Fréjus, Var). Bibliothèque d'Archéologie Méditerranéenne et Africaine, Errance/CCJ, Paris, Aix-en-Provence

Bronk Ramsey C (2001) Development of the radiocarbon calibration program OxCal. Radiocarbon 43:1,029–1,058

Cappers R (2006) Roman food prints at Berenike. Archaeobotanical evidence of subsistence and trade in the Eastern Desert of Egypt. (Cotsen Monographs 55) (Berenike Reports 6) Cotsen Institute for Archaeology, Los Angeles

Clarke AC, Burtenshaw MK, McLenachan PA, Erickson DL, Penny D (2006) Reconstructing the origins and dispersal of the Polynesian bottle gourd (Lagenaria siceraria). Mol Biol Evol 23:893–900

De Hingh AE (1993) Bottle gourd seeds at Gallo-Roman Le Bois Harlé (Oise, France). Analecta Praehist Leidensia 26:93–97

Decker-Walters DS, Staub J, Lopez-Sesé A, Nakata E (2001) Diversity in landraces and cultivars of bottle gourd (Lagenaria siceraria; Cucurbitaceae) as assessed by random amplified polymorphic DNA. Gen Res Crop Evol 48:369–380

Decker-Walters DS, Wilkins-Ellert M, Chung S-M, Staub JE (2004) Discovery and genetic assessment of wild bottle gourd [Lagenaria siceraria (Mol.) Standley; Cucurbitaceae] from Zimbabwe. Econ Bot 58:501–508

Diétrich A, Ruas MP (1990) Des hommes et des plantes au IIe siècle à Mazières-en-Mauges. In: Berthaud G (ed) A la recherche de ses origines. Mazière-en-Mauges Maine-et-Loire de la préhistoire à l'époque romaine. Plaquette de l'exposition (décembre 1990). Association Maziéraise d'Archéologie, Direction des Antiquités Historiques des Pays de Loire, pp 27–32

Erickson DL, Smith BD, Clarke AC, Sandweiss DH, Tuross N (2005) An Asian origin for a 10, 000-year-old domesticated plant in the Americas. Proc Natl Acad Sci 102:18,315–18,320

Forster ES, Heffner EH (ed, transl) (1955) Lucius Junius Moderatus Columella: on Agriculture X-XII. Harvard University Press, Cambridge, pp 26–27, 40–43, 159–163

Frank K-S, Stika H-P (1988). Bearbeitung der makroskopischen Pflanzen und einiger Tierreste des Römerkastells Sablonetum (Ellingen bei Weissenburg in Bayern). (Materialhefte zur bayerischen Vorgeschichte Reihe A, 61) Laßleben, Kallmünz

Fuller DQ, Hosoya LA, Zheng Y, Qin L (2010) A contribution to the prehistory of domesticated bottle gourds in Asia: rind measurements from Jomon Japan and Neolithic Zhejiang, China. Econ Bot 64:260–265

Gilbert MTP, Bandelt H-J, Hofreiter M, Barnes I (2005) Assessing ancient DNA studies. Trends Ecol Evol 20:541–544

Göldner H, Kreuz A (1999) Begraben an einem stillen Ort: Botanische und archäologische Funde als neue Hinweise zum Leben im römische Dieburg. Denkmalpflege & Kulturgeschichte 2:10–17

Heiser CB Jr (1973) Variation in the bottle gourd. In: Meggers BJ, Ayensu ES, Duckworth D (eds) Tropical forest ecosystems in Africa and South America: a comparative review. Smithonian Institution Press, Washington, pp 121–128

Heiser CB Jr (1989) The domestication of Cucurbitaceae: Cucurbita and Lagenaria. In: Harris DR, Hillman GC (eds) Foraging and farming. Unwin Hyman, London, pp 471–480

Jacomet S, Brombacher C (2009) Geschichte der Flora in der Regio Basiliensis seit 7500 Jahren: Ergebnisse von Untersuchungen pflanzlicher Makroreste aus archäologischen Ausgrabungen. Mitt Naturforsch Ges beider Basel 11:27–106

Jacomet S, Schibler J, Maise C, Wick L, Deschler-Erb S (2002) Mensch und Umwelt. In: Flutsch L, Niffeler U, Rossi F (eds) Römische Zeit. Verlag Schweizerische Gesellschaft für Ur- und Frühgeschichte, Basel, pp 21–40

Jacomet S, Schlumbaum A, Vandorpe P, Wick L (2005). Plantes indigènes, cultivées et importées. In: Reddé M, Nuber HU, Jacomet S, Schibler J, Schucany C, Schwarz PA, Seitz G (eds) Oedenburg - une agglomération d'époque romaine sur le Rhin supérieur. Fouilles françaises, allemandes et suisses sur les communes de Biesheim et Kunheim (Haut-Rhin). Gallia 62:252–257

Janick J, Paris HS (2006) The Cucurbit images (1515–1518) of the Villa Farnesina, Rome. Ann Bot 97:165–176

Janick J, Paris H, Parrish D (2007) The Cucurbits of Mediterranean antiquity: identification of taxa from ancient images and descriptions. Ann Bot 100:1,441–1457

Jones WHS (ed, transl) (1951) Pliny, natural history, vol VI. Harvard University Press, Cambridge, pp 4–11

Klee M (2007) Archäobotanische Untersuchungen: Samen und Früchte. In: Zwahlen R et al (eds) Vicus Petinesca - Vorderberg: Die Ziehbrunnen. Archäologischer Dienst des Kantons Bern, Bern, pp 93–113

Kobiakova JA (1930) The bottle gourd. Bull Appl Bot Genet Plant Breed 23:475–520

Koffi KK, Anzara GK, Malice M, Dje Y, Bertin P, Baudoin JP, Zoro Bi IA (2009) Morphological and allozyme variation in a collection of Lagenaria siceraria (Molina)Standl. from Cote d'Ivoire. Biotechnologie Agronomie Societe et Environnement 13:257–270

Köhler J (2002) Der Flaschenkürbis bei Griechen und Römern. In: Hammer K, Gladis T, Hethke M (eds) Kürbis, Kiwano & Co. - vom Nutzen der Vielfalt. Universitätsbibliothek Kassel, Kassel, pp 31–35

Kooistra LI, Hessing WAM (1988) Ein frühmittelalterlicher Brunnen mit einer exotischen Frucht aus Houten. Berichten van de Rijksdienst voor het Oudheidkundig Bodemonerzoek 38:207–228

Kreuz A (1994) Bemerkungen zu archäobotanischen Untersuchungen im römischen vicus Hanau-Kesselstadt, Salisweg. Neues Magazin für Hanauische Geschichte. Mitteilungen des Hanauischen Geschichtsvereins 1994:4–6

Kreuz A (1997) Genuss im Liegen oder fast food am Lagerfeuer? Kulinarische Möglichkeiten im römischen Hessen. In: Schallmayer E (ed) Hundert Jahre Saalburg. Vom römischen Grenzposten zum europäischen Museum. Philipp von Zabern, Mainz, pp 174–183

Lorey H, Reinhard U (2002) Der Flaschenkürbis - Gemüse des Jahres 2002. In: Hammer K, Gladis T, Hethke M (eds) Kürbis, Kiwano & Co. - vom Nutzen der Vielfalt. Universitätsbibliothek Kassel, Kassel, pp 24–30

Lundström-Baudais K, Mignot C, Brunier C, Grudler A, Baudais D, Bidault M (1993) Le milieu végétal au XIe siècle: macrorestes et paléosemences. In: Colardelle M, Verdel E (eds) Les habitats du lac de Paladru (Isère) dans leur environnement. La formation d'un terroir au XIe siècle. Editions de la Maison des Sciences de l'Homme, Paris, pp 77–97

Marinval P (1992) Étude carpologique d'une structure exceptionelle: le silo du premier âge du fer de Thiais (Val-de-Marne). Acte XIII Coll. AFEAF:129–136

Marinval P, Pradat B (2004) Données remarquables sur l'économie végetale du début Second âge du Fer: le Grand-Jaunet à Liniez (Indre). In: Mazzochi G (ed) Approche archéologique de l'environnement et de l'aménagement du territoire ligérien. Féderation Archéologique du Loiret, Neuville-aux-Bois, pp 79–85

Morimoto Y, Maundu P, Fujimaki H, Morishima H (2005) Diversity of landraces of the white-flowered gourd (Lagenaria siceraria) and its wild relatives in Kenya: fruit and seed morphology. Gen Res Crop Evol 52:737–747

Paris H, Janick J (2008) What the Roman emperor Tiberius grew in his greenhouses. In: Pitrat M (ed) Cucurbitaceae 2008. INRA, Avignon, pp 33–41

Paris H, Daunay M-C, Pitrat M, Janick J (2006) First known image of Cucurbita in Europe, 1503–1508. Ann Bot 98:41–47

Paris H, Daunay M-C, Janick J (2009) The Cucurbitaceae and Solanaceae illustrated in medieval manuscripts known as the Tacuinum Sanitatis. Ann Bot 103:1,187–1205

Pollmann B, Jacomet S, Schlumbaum A (2005) Morphological and genetic studies of waterlogged Prunus species from the Roman vicus Tasgetium, Switzerland. J Archaeol Sci 32:1,471–1,480

Rackham H (ed, transl) (1950) Pliny, natural history, vol V. Harvard University Press, Cambridge, pp 460–469

Reddé M, Nuber HU, Jacomet S, Schibler J, Schucany C, Schwarz P-A, Seitz G (2005) Oedenburg. Une agglomération d'époque romaine sur le Rhin Supérieur. Fouilles francaises, allemandes et suisses sur les communes de Biesheim et Kunheim (Haut-Rhin). Gallia 62:215–277

Reimer PJ, Baillie MGL, Bard E, Bayliss A, Beck JW, Bertrand CJH (2004) IntCal04 terrestrial radiocarbon age calibration, 0–26 kyr BP. Radiocarbon 46:1,029–1058

Robinson RW, Decker-Walters DS (1997) Cucurbits. CAB International, New York

Rösch M (1995) Römische Brunnen in Lahr - Fundgruben für die Botanik. Archäol Ausgrab Bad-Württ 1994:151–156

Rösch M, Fischer E (2004) Aussergewöhnliche pflanzliche Funde aus Alamannengräbern des sechsten Jahrhunderts von Trossingen (Kreis Tuttlingen, Baden-Württemberg). Arch Korr 34:271–276

Rottoli M, Pessina A (2007) Neolithic agriculture in Italy: an update of archaeobotanical data with particular emphasis on northern settlements. In: Colledge S, Conolly J (eds) The origins and spread of domestic plants in southwest Asia and Europe. Left Coast Press, Walnut Creek, pp 140–154

Schlumbaum A, Tensen M, Jaenicke-Després V (2008) Ancient plant DNA in archaeobotany. Veget Hist Archaeobot 17:233–244

Schlumbaum A, van Glabeke S, Roldan-Ruiz I (2011) Towards the onset of fruit growing north of the Alps: ancient DNA from waterlogged apple (Malus sp.) seed fragments. Ann Anat. doi:10.1016/j.aanat.2011.03.004

Shah BN, Seth AK, Dosai RV (2010) Phytopharmacological profile of Lagenaria siceraria. A review. Asian J Plant Sci 9:152–157

Terral J-F, Tabard E, Bouby L, Ivorra S, Pastor T, Figueiral I, Picq S, Chevance J-B, Jung C, Fabre L, Tardy C, Compan M, Bacilieri R, Lacombe T, This P (2010) Evolution and history of grapevine (Vitis vinifera) under domestication: new morphometric perspectives to understand seed domestication syndrome and reveal origins of ancient European cultivars. Ann Bot 105:443–455

Thanheiser U (2002) Roman agriculture and gardening in Egypt as seen in Kellis. In: Hope CA, Bowen GE (eds) Dakleh Oasis project: preliminary reports on the 1994–1995 to 1998–1999 field seasons. Dakleh Oasis Project Monograph 11. Oxbow, Oxford, pp 299–310

Vandorpe P, Jacomet S (in press) Plant economy and environment. In: Reddé M (ed) Oedenburg. Les fouilles françaises, allemandes et suisses à Biesheim et Kunheim, Haut-Rhin, France, vol 2: L'agglomération civile. Monogr Röm-Germ Zentralmus Mainz, Mainz

Verbot-Bourrely A, Argant J, Bouby L, Latour-Argant C, Martin S (2010) Evolution d'un paysage de confluences de la Protohistoire à l'époque gallo-romaine : géomorphologie et paléoenvironnement du site Parc Saint-Georges à Lyon (69-France). Quarternaire 21:413–423

Wiethold J (1998) Recherches archéobotaniques en France du Centre-Est. Centre archéologiques européen du Mont Beuvray. Rapport d'activité 1998:217–240

Yetisir H, Sakar M, Serce S (2008) Collection and morphological characterization of Lagenaria siceraria germplasm from the Mediterranean region of Turkey. Gen Res Crop Evol 55:1,257–1,266

Zama B (2000) Manufatti lignei del sito archeologico di via Vaspergolo - Corso Porta Reno (Ferrara - Nord Italia) datato X-XV sec. d.C. Analisi xilologiche e considerazioni di ordine ethnobotanico e floristico-vegetazionale. Masters thesis, University of Bologna, Bologna

Zoro Bi IA, Koffi KK, Dje Y (2003) Caractérisation botanique et agronomique de trois espèces de cucurbites consommées en sauce en Afrique de l'Ouest : Citrullus sp., Cucumeropsis mannii Naudin et Lagenaria siceraria (Molina) Standl. Biotechnologie Agronomie Société et Environnement 7:189–199

Zwahlen R, mit Beiträgen von Frey-Kupper S, Gundbacher B, Hüster Plogmann H, Klee M, Schlumbaum A, Stopp B, Wick L, Zwahlen R et al (2007) Vicus Petinesca Vorderberg: Die Ziehbrunnen. Archäologischer Dienst Kanton Bern, Bern, p 214
Acknowledgments
We are grateful to René Cappers, Laurent Bouby, Marijke van der Veen and Caroline Schaal for unpublished photographs of Lagenaria seeds. Thanks to Stefanie Jacomet, Renate Ebersbach and Christine Pümpin for valuable comments and thanks to Francesco Menotti for revising our English. The study was financed by Freiwillige Akademische Gesellschaft (FAG) Basel, CH and Emilia Guggenheim-Schnurr Stiftung, Basel, CH.
Additional information
Communicated by F. Bittmann.
Electronic supplementary material
Below is the link to the electronic supplementary material.
Indices (width to length) for all Roman and modern seed populations (XLS 83 kb)
P-values obtained with pairwise Mann–Whitney U test of seed populations BK, PET, LOC and HERK. Significance level is set at 5% (XLS 23 kb)
About this article
Cite this article
Schlumbaum, A., Vandorpe, P. A short history of Lagenaria siceraria (bottle gourd) in the Roman provinces: morphotypes and archaeogenetics. Veget Hist Archaeobot 21, 499–509 (2012). https://doi.org/10.1007/s00334-011-0343-x
Received:

Accepted:

Published:

Issue Date:
Keywords
Archaeobotany

Ancient DNA

Morphology

Origin

Chloroplast DNA