Abstract
The character of fibres discovered in mineralized, charred and completely decomposed textiles from the weaving workshop of the Dedoplis Gora palace showed that cotton and flax fabric was produced here. Silk thread was mixed with cotton fibres to add lustre to the fabric. Textile was also woven of Juncus, and ropes were made of Cannabis. Among coloured cotton cloth, rose and blue shades were predominant. The discovery of silk fibres is the first one not only for Georgia, but also for the whole Caucasus.
Access options
Buy single article
Instant access to the full article PDF.
US$ 39.95
Tax calculation will be finalised during checkout.
Subscribe to journal
Immediate online access to all issues from 2019. Subscription will auto renew annually.
US$ 79
Tax calculation will be finalised during checkout.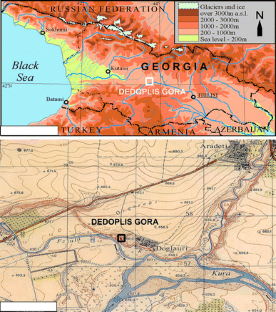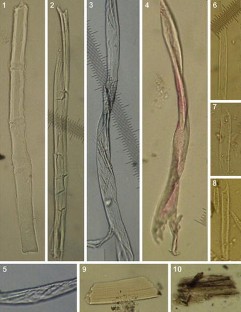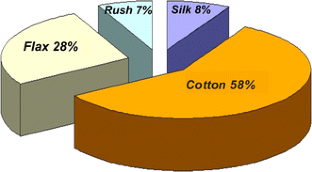 References
Abesadze N (1957) Meabreshumeoba sakartveloshi (Sericulture in Georgia). Ganatleba, Tbilisi (in Georgian)

Babaev I (1998) Velikii shiolkovii put' i Azerbaidzhan (Great Silk Road and Azerbaidzhan). In: Proceedings of international conference "European Union Tacis TRACECA, Transport Corridor Europe-Caucasus-Azia," Azerbaidzhan University Press, Baku, pp 16–30 (in Russian)

Gagoshidze I (2001) The royal palace in first century Iberia. According to the archaeological material from Dedoplis Gora, Georgia. In: Nielsen I (ed) The royal palace institution in the first Millenium b.c. Regional development and cultural interchange between East and West. Monographs of the Danish Institute at Athens, vol 4. Danish Institute at Athens Press, Aarhus, pp 259–283

Gagoshidze I (2004) The royal palace of the first century b.c.-first century AD at Dedoplis Gora. J Georgian Archaeol 1:170–185

Gagoshidze I, Tsotselia M (1991) Arameultsartseriani firfitemi dedoplis goridan (The plates with Aramean inscription from Dedoplis Gora). In: Maisuradze G (ed) The problems of Transcaucasian history, Metsniereba Tbilisi, pp 47–78

Gagoshidze I, Kvavadze E, Rusishvili N (2000) Soplis neurneobis zogierti sakitkhebi pirveli saukunis kartlis sameposhi arkeologiuri da paleobiologiuri monacemebis mixedvit (Some questions of agriculture of Kartli Kingdom in the first century a.d. by archaeological and palaeobiological data). In: Proceedings of the conference "2000 years of Christmas," Gelati Academy, Kutaisi, pp 18–20 (in Georgian)

Good IL (2001) Archaeological textiles: a review of current research. Annu Rev Anthropol 30:209–227

Isakadze K (1970) Tekstil'noe delo v Gruzii. (Weaving in Georgia), Ganatleba, Tbilisi (in Georgian)

Kvavadze EV, Connor SV (2005) Zelkova carpinifolia (Pallas) K. Koch in Holocene sediments of Georgia—an indicator of climatic optima. Rev Palaeobot Palynol 133:69–89

Kvavadze E, Narimanishvili G (2006a) An experimental approach to the palynology of remains from Middle Bronze Age Burials in Saphar-Kharaba (southern Georgia). Abstr. In: 7th European Palaeobotany–Palynology conference, Prague, pp 77–78

Kvavadze E, Narimanishvili G (2006b) The remains of Gossypium, Linum, and sheep hairs as textile fibres of cotton, flax and wool in palynological material from Bronze Age burials. Palyno Bull 2:34–37

Kvavadze E, Narimanishvili G (2008) Fibers of textile as non pollen palynomorphs in the Late Bronze Age of Saphar-Kharaba, southern Georgia. Veget Hist Archaeobot (in press)

Kvavadze E, Shatberashvili Z, Amiranashvili J, Arabuli G (2004) Palynological investigations of two burial mounds of the middle Bronze Age of Tkemlara (Eastern Georgia). Acta Palaeobot 44:267–279

Kvavadze E, Kakhiani K, Pataridze N, Connor S (2007) The results of palynological investigations of Paravani Kurgan. Proc Georgian Acad Sci Biol Series B 5(2):97–107

Lominadze VP, Chirakadze GL (eds) (1971) Klimat i klimaticheskie resursi Gruzii (The climate and climatic resources of Georgia, in Russian). Gidrometeorologicheskoe izdatel'stvo, Leningrad

Richter HG, Grosser D, Heinz I, Gasson PE (eds) (2004) LAWA list of microscopic features for softwood identification. LAWA Journal 25, Leiden

Van Geel B, Aptroot A (2006) Fossil ascomycetes in Quaternary deposits. Nova Hedwigia 82:313–329

Wild (1984) Some early silk finds in northwest Europe. Text Mus J 23:17–23
Acknowledgments
We thank the administration of the National Museum of Georgia for the financial support for participation in the 14th Symposium of IWGP. We are grateful to J. P. Wild from University of Manchester for his consultations and publications sent to us. Thanks also to K. Wasylikowa, M. Grupa and A. Bieniek for their helpful comments and advice.
Additional information
Communicated by A. Müller-Bieniek.
Electronic supplementary material
Below is the link to the electronic supplementary material.
About this article
Cite this article
Kvavadze, E., Gagoshidze, I. Fibres of silk, cotton and flax in a weaving workshop from the first century a.d. palace of Dedoplis Gora, Georgia. Veget Hist Archaeobot 17, 211–215 (2008). https://doi.org/10.1007/s00334-008-0175-5
Received:

Accepted:

Published:

Issue Date:
Keywords
Textile fibres

Silk

Flax

Cotton

Georgia

Depolis Gora