Abstract
The discovery of several 5000-year old seeds of wild watermelon, Citrullus lanatus, at an archaeological site Uan Muhuggiag in southwest Libya, re-opens the debate on the origin, wild distribution and domestication history of this species. The seeds were found within a plant assemblage of wild seeds and fruits, associated with pottery and bones of domestic animals belonging to Neolithic pastoralists. The presumed wild progenitor of the modern cultivar C. lanatus is today found exclusively in a region centring on the Kalahari Desert. This new archaeobotanical record raises the possibility that this distribution was much more extensive in the past.
This is a preview of subscription content, log in to check access.
Access options
Buy single article
Instant access to the full article PDF.
US$ 39.95
Price includes VAT for USA
Subscribe to journal
Immediate online access to all issues from 2019. Subscription will auto renew annually.
US$ 99
This is the net price. Taxes to be calculated in checkout.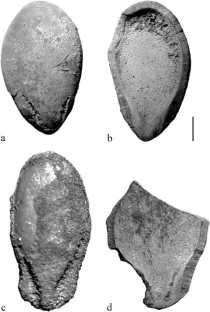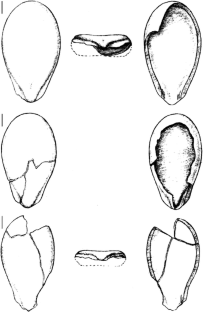 References
Barich, B.E. (1992). The botanical collections from Ti-n-Torha/Two Caves and Uan Muhuggiag (Tadrart Acacus, Libya) - an archaeological commentary. Origini, 16, 109–123

Candolle, de A. (1886). Origine des plantes cultivées. Félix Alcan, Paris

Fursa, T.B. (1972a). K sistematike roda Citrullus Schrad. [On the taxonomy of genus Citrullus Schrad.]. Botanicheski Zhurnal, 57, 31–41

Fursa, T.B. (1972b). K evolutzii roda Citrullus. Schrad. [On the evolution of the genus Citrullus Schrad.] Botanicheski Zhurnal, 57, 1365–1372

Germer, R. (1985). Flora des pharaonischen Aegypten. Philipp von Zabern, Mainz am Rhein

Germer, R. (1988). Katalog der altägyptischen Pflanzenreste der Berliner Museen. Ägyptologische Abhandlungen, 47, 1–72

Hepper, F.N. (1990). Pharaoh's flowers. The botanical treasures of Tutankhamun. Royal Botanic Gardens, Kew, London

Jeffrey, C. (1967). Cucurbitaceae. In: Milne-Redhead, E., Polhill, R.M. (eds) Flora of East tropical Africa. Crown Agents for Overseas Governments and Administrations, London

Jeffrey, C. (2001). Cucurbitaceae. In: Hanelt, P. (ed) Mansfeld's encyclopedia of agricultural and horticultural crops. 3. Springer-Verlag, Berlin, pp 1510–1557

Kroll, H. (1999). Literature on archaeological remains of cultivated plants (1997/1998). Vegetation History and Archaeobotany, 8, 129–163

Kučan, D. (1995). Zur Ernährung und dem Gebrauch von Pflanzen im Heraion von Samos im 7. Jahrhundert v. Chr. Jahrbuch des Deutschen Archäologischen Instituts, 110, 1–64

Levkovskaya, G.M., Filatenko, A.A. (1992). Palaeobotanical and palynological studies in South Arabia. Review of Palaeobotany and Palynology, 73, 241–257

Marinval, P. (1999). Les fruits et leurs usages au travers des restes archéologiques: en France, de la Préhistoire à l'Antiquité. Actes du colloque de La Ferté Bernard (Sarthe), 16–17 octobre 1998. AFCEV, Paris, pp 53–64

Meeuse, A.D.J. (1962). The Cucurbitaceae of Southern Africa. Bothalia, 8, 1–111

Netolitzky, F. (1943). Nachweise von Nahrungs- und Heilmitteln in den Trockenleichen von Naga-ed-dêr (Ägypten). Mitteilungen des Deutschen Instituts für Ägyptische Altertumskunde in Kairo, Erstes Ergänzungsheft, 5–33

Schulz, E. (1987). Die Holozäne Vegetation der Zentralen Sahara (N-Mali, N-Niger, SW-Libyen). In: Coetzee, J.A. (ed) Palaeoecology of Africa and the surrounding Islands. Balkema, Rotterdam, pp 143–161

Schulz, E. (1991). Holocene environments in the central Sahara. Hydrobiologia, 214, 359–365

Schulze-Motel, J. (1974). Literatur über archäologische Kulturpflanzenreste (1972/1973). Kulturpflanze, 22, 61–76

Schweinfurth, G. (1883). The flora of ancient Egypt. Nature, 28, 109–114

Schweinfurth, G. (1884). Ueber Pflanzenreste aus altaegyptischen Gräbern. Berichte der Deutschen Botanischen Gesellschaft, 2, 351–371

Shaw, T. (1976). Early crops in Africa: a review of the evidence. In: Harlan, J.R., de Wet, J.M.J., Stemler, A.B.L. (eds) Origins of African Plant Domestication. Mouton Publishers, The Hague, pp 107–153

Sheriff, A.S., Saddiqi, M.A. (1988). Poaceae. In: Jafri, S.M.A., el-Gadi, A. (eds) Flora of Libya 67, Al Faateh University, Tripoli

Veen, M. van der (1995). Ancient agriculture in Libya: a review of the evidence. Acta Palaeobotanica, 35, 85–98

Walter, H., Hernickell, E., Mueller-Dembois D. (1975). Klimadiagramm-Karten der einzelnen Kontinente und die ökologische Klimagliederung der Erde. Vegetationsmonographien der einzelnen Grossräume, 10. Stuttgart

Wasylikowa, K. (1992). Holocene flora of the Tadrart Acacus area, SW Libya, based on plant macrofossils from Uan Muhuggiag and Ti-n-Torha/Two Caves archaeological sites. Origini, 16, 125–159

Wasylikowa, K. (1993). Plant macrofossils from the archaeological sites Uan Muhuggiag and Ti-n-Torha, Southwestern Libya. In: Krzyżaniak, L., Kobusiewicz, M., Alexander, J. (eds) Environmental change and human culture in the Nile Basin and Northern Africa until second millenium B.C. Poznań Archaeological Museum, Poznań, pp 25–41

Zeist, W. van (1983). Fruits in foundation deposits of two temples. Journal of Archaeological Science, 10, 351–354

Zeven, A.C., Zhukovsky, P.M. (1975). Dictionary of cultivated plants and their centres of diversity. Centre for Agriculture Publishing and Documentation, Wageningen

Zohary, D. (1983). Wild genetic resources of crops in Israel. Israel Journal of Botany, 32, 97–127

Zohary, D., Hopf, M. (2000). Domestication of plants in the Old World. Oxford University Press, Oxford.
Acknowledgements
We would like to thank C. Jeffrey for the examination of the Uan Muhuggiag specimens, R. Housley for his help with arranging the radiocarbon dates of the seeds, S. Colledge for the seed drawings and A. Bieniek for the seed photographs.
About this article
Cite this article
Wasylikowa, K., van der Veen, M. An archaeobotanical contribution to the history of watermelon, Citrullus lanatus (Thunb.) Matsum. & Nakai (syn. C. vulgaris Schrad.). Veget Hist Archaeobot 13, 213–217 (2004). https://doi.org/10.1007/s00334-004-0039-6
Received:

Accepted:

Published:

Issue Date:
Keywords
Citrullus lanatus

Libya

Wild distribution

Domestication history