Abstract
Objective
The complexity of anatomical structure within the breast represents the ultimate limit to signal detection on a mammogram. To increase lesion conspicuity Digital Breast Tomosynthesis (DBT) has been recently proposed and several manufacturers are currently performing clinical trials. In this study we investigate the potential of DBT with variable dose distribution by using a phantom in which details of interest are within a heterogeneous background.
Methods
To compare the performance of a commercial digital mammography unit and a DBT prototype, 2D and 3D images of the breast phantom were obtained at similar dose levels.
Results
As expected, DBT showed superior performance over digital mammography. Although certain details of interest are not detectable with digital mammography, DBT can reveal their signal by reducing the complexity of tissue structures. Additionally, the potential of the central projection in variable dose DBT is similar to the standard projection obtained with digital mammography. Finally, the uniform and variable dose approaches provided almost identical reconstructed slices.
Conclusion
This preliminary investigation demonstrates that breast tomosynthesis acquired with variable dose distribution exhibits inherent 3D reconstruction advantages for structure noise removal and provides a 2D projection with a physical image quality close to that of standard mammography.
This is a preview of subscription content, log in to check access.
Access options
Buy single article
Instant access to the full article PDF.
US$ 39.95
Price includes VAT for USA
Subscribe to journal
Immediate online access to all issues from 2019. Subscription will auto renew annually.
US$ 199
This is the net price. Taxes to be calculated in checkout.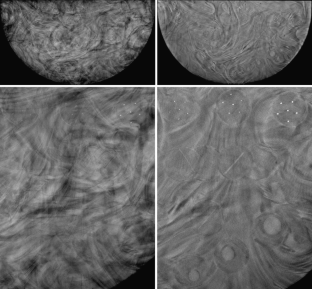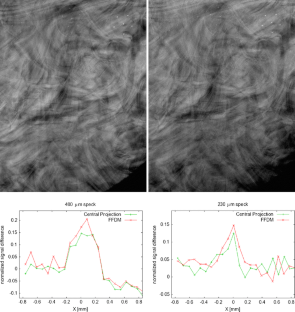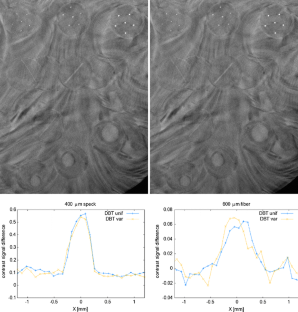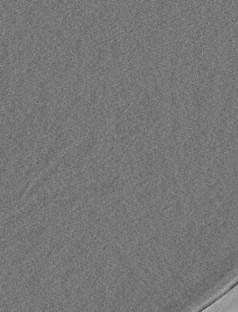 References
1.

Dobbins JT, Godfrey DJ (2003) Digital x-ray tomosynthesis: current state of the art and clinical potential. Phys Med Biol 48:R65–R106

2.

Poplack SP, Tosteson TD, Kogel CA, Nagy HM (2007) Digital breast tomosynthesis: initial experience in 98 women with abnormal digital screening mammography. Am J Roentgenol 189:616–623

3.

Andersson I, Ikeda DM, Zackrisson S, Ruschin M, Svahn T, Timberg P, Timberg A (2008) Breast tomosynthesis and digital mammography: a comparison of breast cancer visibility and BIRADS classification in a population of cancers with subtle mammographic findings. Eur Radiol 18:2817–2825

4.

Gennaro G, Toledano A, di Maggio C, Baldan E, Bezzon E, La Grassa M, Pescarini L, Polico I, Proietti A, Toffoli A, Muzzio PC (2009) Digital breast tomosynthesis versus digital mammography: a clinical performance study. Eur Radiol 20:1545–1553

5.

Wu T, Stewart A, Stanton M, McCauley T, Phillips W, Kopans DB, Moore RH, Eberhard JW, Opsahl-Ong B, Niklason L, Williams MB (2003) Tomographic mammography using a limited number of low-dose cone-beam projection images. Med Phys 30:365–380

6.

Stanton M, Stewart A, Phillips W (2004) Method and system for low-dose three-dimensional imaging of a scene, United States Patent 6744848

7.

Das M, Gifford HC, O'Connor JM, Glick SJ (2009) Evaluation of a variable dose acquisition technique for microcalcification and mass detection in digital breast tomosynthesis. Med Phys 36:1976–1984

10.

Zhao B, Zhao W (2008) Imaging performance of an amorphous selenium digital mammography detector in a breast tomosynthesis system. Med Phys 35:1978–1987

11.

Chawla AS, Lo JY, Baker JA, Samei E (2009) Optimized image acquisition for breast tomosynthesis in projection and reconstruction space. Med Phys 36:4859–4869

12.

Sechopoulos I, Ghetti C (2009) Optimization of the acquisition geometry in digital tomosynthesis of the breast. Med Phys 36:1199–1207

13.

European Commission (2006) European Guidelines for Quality Assurance in Breast Cancer Screening and Diagnosis, 4th edition

16.

Kastanis I, Arridge S, Stewart A, Gunn S, Ullberg C, Francke T (2010) 3D Digital Breast Tomosynthesis Using Total Variation Regularization, LNCS vol. 5116 Springer Heidelberg

17.

Sotthivirat S, Fessler JA (2002) Image recovery using partitioned-separable paraboloidal surrogate coordinate ascent algorithms. IEEE Trans Image Process 11:306–317

18.

Taibi A (2009) Generalized subtraction methods in digital mammography. Eur J Radiol 72:447–453

19.

Bochud FO, Valley J-F, Verdun FR, Hessler C, Schnyder P (1999) Estimation of the noisy component of anatomical backgrounds. Med Phys 26:1365–1370
Acknowledgements
Dr Sara Vecchio holds a post-doc grant which is partly supported by the IMS company. Dr Angelo Taibi is also scientific consultant of the IMS company.
About this article
Cite this article
Vecchio, S., Albanese, A., Vignoli, P. et al. A novel approach to digital breast tomosynthesis for simultaneous acquisition of 2D and 3D images. Eur Radiol 21, 1207–1213 (2011). https://doi.org/10.1007/s00330-010-2041-y
Received:

Revised:

Accepted:

Published:

Issue Date:
Keywords
Tomosynthesis

Digital mammography

Breast phantom

X-ray imaging

Variable dose