Abstract
The penumbra sign is a characteristic magnetic resonance (MR) feature of subacute osteomyelitis. It can be identified on unenhanced T1-weighted spin echo images as a discrete peripheral zone of marginally higher signal intensity than the central bony abscess cavity and the surrounding lower signal intensity of the reactive new bone and oedema.
This is a preview of subscription content, log in to check access.
Access options
Buy single article
Instant access to the full article PDF.
US$ 39.95
Price includes VAT for USA
Subscribe to journal
Immediate online access to all issues from 2019. Subscription will auto renew annually.
US$ 199
This is the net price. Taxes to be calculated in checkout.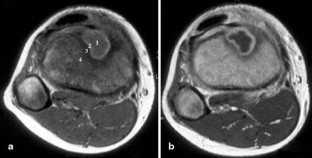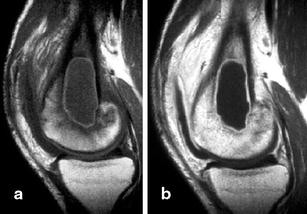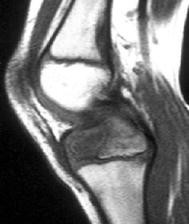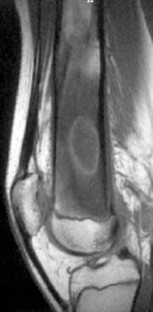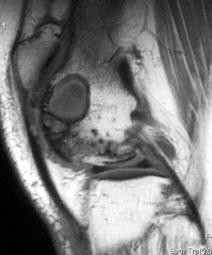 References
1.

Grey AC, Davies AM, Mangham DC, Grimer RJ, Ritchie DA (1998) The penumbra sign on T1-weighted MR imaging in subacute osteomyelitis: frequency, cause and significance. Clin Radiol 53:587–592

2.

Martí-Bonmatí L, Aparisi F, Poyatos C, Vilar J (1993) Brodie abscess: MR imaging appearance in 10 patients. J Magn Reson Imaging 3:543–546

3.

Zimmerman RD, Weingarten K (1991) Neuroimaging of cerebral abscesses. Neuroimaging Clin N Am 1:1–16

4.

Roberts JM, Drummond DS, Breed AL, Chesney J (1982) Subacute hematogenous osteomyelitis in children: a retrospective study. J Pediatr Orthop 2:249–254

5.

Baxter Willis R, Rozencwaig R (1996) Pediatric osteomyelitis masquerading as skeletal neoplasia. Orthop Clin North Am 27:625–634

6.

Oudjhane K, Azouz EM (2001) Imaging of osteomyelitis in children. Radiol Clin North Am 39:251–266

7.

Guermazi A, Mohr A, Genant HK (2003) Brodie abscess: another type of chronic posttraumatic osteomyelitis. Eur Radiol 13:1750–1752

8.

Marui T, Yamamoto T, Akisue T, Nakatani T, Hitora T, Nagira K, Yoshiya S, Kurosaka M (2002) Subacute osteomyelitis of long bones: diagnostic usefulness of the penumbra sign on MRI. Clin Imaging 26:314–318

9.

Williams HJ, Davies AM, Allen G, Evans N, Mangham DC (2004) Imaging features of intraosseous ganglia: a report of 45 cases. Eur Radiol. DOI 10.1007/s00330-004-2371-8
About this article
Cite this article
Davies, A.M., Grimer, R. The penumbra sign in subacute osteomyelitis. Eur Radiol 15, 1268–1270 (2005). https://doi.org/10.1007/s00330-004-2435-9
Received:

Revised:

Accepted:

Published:

Issue Date:
Keywords
Osteomyelitis

Magnetic resonance imaging

Bone sarcoma