Abstract
Recent studies have shown that many species of apparently monogamous birds engage in extra-pair copulation (EPC). Penguins have intense shared parental care for their young, and thus have been considered monogamous. The present study aimed to assess the reproductive system of the gentoo penguin (Pygoscelis papua) on Elephant Island, Antarctica, by evaluating extra-pair paternity (EPP) and intraspecific brood parasitism (IBP). Our data revealed high rates of EPC, with approximately 48.75% of chicks originating from EPP, corresponding to 72.5% of nests. IBP was found for ~ 17% of the gentoo penguin nests, a behavior previously recorded only for Magellanic penguins (~ 6%). The reasons for these behaviors are not clear, as increased genetic diversity or sex bias of offspring was not found. Thus, social and ecological aspects could be more important for determining the costs and benefits of EPP. Other genetic and ecological aspects must be investigated in future studies, such as genetic compatibility of the immune system or fluctuations of the EPP rate due to environmental conditions.
Access options
Buy single article
Instant access to the full article PDF.
USD 39.95
Price includes VAT (USA)
Tax calculation will be finalised during checkout.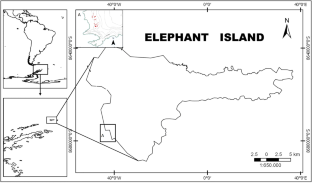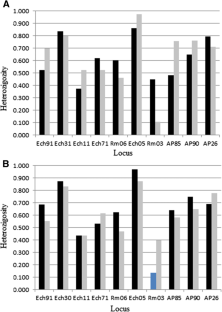 References
Ahmed S, Hart T, Dawson DA, Horsburgh GJ, Trathan PN, Rogers AD (2009) Isolation and characterization of macaroni penguin (Eudyptes chrysolophus) microsatellite loci and their utility in other penguin species (Spheniscidae, AVES). Mol Ecol Resour 9:1530–1535. https://doi.org/10.1111/j.1755-0998.2009.02710.x

Akçay E, Roughgarden J (2007) Extra-pair paternity in birds: review of the genetic benefits. Evol Ecol Res 9:855–868

Arnold KE, Owens IPF (2002) Extra-pair paternity and egg dumping in birds: life history, parental care and the risk of retaliation. Proc R So B 269:1263–1269

Baião PC, Parker PG (2009) No evidence of extra-pair fertilization in red-footed boobies (Sula sula). Waterbirds 32:179–182. https://doi.org/10.1675/063.032.0122

Bertellotti M, Tella JL, Godoy JA, Blanco G, Forero MG, Donázar JA, Ceballos O (2002) Determining sex of magellanic penguins using molecular procedures and discriminant functions. Waterbirds 25:479–484. https://doi.org/10.1675/1524-4695

Billing TM, Guay PJ, Peucker AJ, Mulder RA (2007) Isolation and characterization of polymorphic microsatellite loci for the study of paternity and population structure in the little penguin Eudyptula minor. Mol Ecol Notes 7:425–427. https://doi.org/10.1111/j.1471-8286.2006.01607.x

Birdlife International (2016) Pygoscelis papua. The IUCN Red List of Threatened Species 2016: e.T22697755A93637402. Available at https://doi.org/10.2305/IUCN.UK.20163.RLTS.T22697755A93637402. Accessed 07 May 2018

Birkhead TR, Møller AP (1992) Sperm competition in birds. Evolutionary causes and consequences. Academic press, San Diego

Birkhead TR, Møller AP (1993) Female control of paternity. Trends Ecol Evol 8:100–104

Black C, Collen B, Johnston D, Hart T (2016) Why huddle? Ecological drivers of chick aggregations in gentoo penguins, Pygoscelis papua, across latitudes. PLoS ONE 11(2):e0145676. https://doi.org/10.1371/journal.pone.0145676

Bost CA, Jouventin P (1991) The breeding performance of Gentoo Penguin, Pygoscelis papua, at the northern edge of its range. Ibis 133:14–25

Burg TM, Croxall JP (2006) Extrapair paternities in black-browed Thalassarche melanophris, grey-headed T. chrysostoma and wandering albatrosses Diomedea exulans at South Georgia. J Avian Biol 37:331–338

Calderón L, Svagelj WS, Quintana F, Lougheed SC, Tubaro PL (2012) No evidence of extra-pair paternity or intraspecific brood parasitism in the Imperial Shag Phalacrocorax atriceps. J Ornithol 153:399–404. https://doi.org/10.1007/s10336-011-0754-6

Charmantier A, Blondel J, Perret P, Lambrechts MM (2004) Do extra-pair paternities provide genetic benefits for female blue tits Parus caeruleus? J Avian Biol 35:524–532. https://doi.org/10.1111/j.0908-8857.2004.03296.x

Clausen AP, Putz K (2002) Recent trends in diet composition and productivity of Gentoo, Magellanic and rockhopper penguins in the Falkland Islands. Aquat Conserv Mar Freshw Ecosyst 12:51–61

Clutton-Brock TM (1986) Sex ratio variation in birds. Ibis 128:317–329

Davis CA, Orange JP, Bussche RAVD, Elmore D, Fuhlendorf SD, Carroll JM, Tanner EP, Leslie DM Jr (2017) Extrapair paternity and nest parasitism in two sympatric quail. Auk 134:811–882. https://doi.org/10.1642/AUK-16-162.1

Frankham R, Ballou JD, Briscoe DA (2002) Introduction to conservation genetics. Cambridge University Press, New York

Geffen E, Yom-Tov Y (2001) Factors affecting the rates of intraspecific nest parasitism among Anseriformes and Galliformes. Anim Behav 62:1027–1038

Gilbert G, Gibbons DW, Evans J (1998) Bird Monitoring methods: a manual of techniques for key UK species. RSPB, Bedfordshire

Gray EM (1997) Female red-winged blackbirds accrue material benefits from copulating with extra-pair males. Anim Behav 53:625–639

Griffith SC, Owens IP, Thuman KA (2002) Extra pair paternity in birds: a review of interspecific variation and adaptive function. Mol Ecol 11:2195–2212. https://doi.org/10.1046/j.1365-294X.2002.01613.x

Griffiths R, Double MC, Orr K, Dawson RJG (1998) A DNA test to sex most birds. Mol Ecol 7:1071–1075

Herman RW, Valls FCL, Hart T, Petry MV, Trivelpiece WZ, Polito MJ (2017) Seasonal consistency and individual variation in foraging strategies differ among and within Pygoscelis penguin species in the Antarctic Peninsula region. Mar Biol 164:1–13. https://doi.org/10.1139/cjz-2019-0032

Indykiewicz P, Podlaszczuk P, Minias P (2018) Extra-pair paternity in the black-headed gull: is it exceptional among colonial waterbirds? Behaviour 154:1081–1099. https://doi.org/10.1163/1568539X-00003459

Jones OR, Wang J (2010) COLONY: a program for parentage and sibship inference from multilocus genotype data. Mol Ecol Res 10:551–555. https://doi.org/10.1111/j.1755-0998.2009.02787.x

Jouventin P, Charmantier A, Dubois MP, Jarne P, Bried J (2007) Extra-pair paternity in the strongly monogamous Wandering Albatross Diomedea exulans has no apparent benefits for females. Ibis 149:67. https://doi.org/10.1111/j.1474-919X.2006.00597.x78

Kempenaers B, Verheyen GR, Dhondt AA (1997) Extrapair paternity in the blue tit (Parus caeruleus ): female choice, male characteristics, and offspring quality. Behav Ecol 8:481–492

Kempenaers B, Congdon B, Boag P, Robertson RJ (1999) Extrapair paternity and egg hatchability in tree swallows: evidence for the genetic compatibility hypothesis? Behav Ecol 10:304–311

Kokko H (2001) Fisherian and ''good genes'' benefits of mate choice: how (not) to distinguish between them. Ecol Lett 4:322–326

Lescroel A, Ridoux V, Bost CA (2004) Spatial and Temporal variation in the diet of Gentoo Penguin (Pygoscelis papua) at Kerguelen Island. Pol Bio 27:206–216. https://doi.org/10.1007/s00300-003-0571-3

Lynch HL (2013) The gentoo penguin (Pygoscelis papua). In: Borboroglu PG, Boersma PD (eds) Biology and conservation of the world's penguins. University of Washington Press, Seattle

Marasco ACM, Morgante JS, Barrinuevo M, Frere E, Dantas GPM (2020) Molecular evidence of extra-pair paternity and intraspecific brood parasitism by the Magellanic Penguin (Spheniscus magellanicus). J Ornithol 161:125–135. https://doi.org/10.1007/s10336-019-01720-4

Marshall TC, Slate J, Kruuk LEB, Pemberton JM (1998) Statistical confidence for likelihood-based paternity inference in natural populations. Mol Ecol 7:639–655

Minias P, Wojczulanis-Jakubas K, Rutkowski R, Kaczmarek K, Janiszewski T (2016) Spatial patterns of extra-pair paternity in a waterbird colony: separating the effects of nesting density and nest site location. Behav Ecol Sociobiol 70:369–376. https://doi.org/10.1007/s00265-015-2056-0

Møller AP, Ninni P (1998) Sperm competition and sexual selection: a meta-analysis of paternity studies of birds. Behav Ecol Sociobiol 43:345–358

Mulder RA, Dunn PO, Cockburn RA, Lazenby-Cohen KA, Howell MJ (1994) Helpers liberate female fairy-wrens from constraints on extra-pair mate choice. Proc R Soc Lond B 255:223–229

Orr HA (2009) Fitness and its role in evolutionary genetics. Nat Rev Genet 10:531–539. https://doi.org/10.1038/nrg2603

Petrie M, Kempenaers B (1998) Extra-pair paternity in birds: explaining variation between species and populations. Trends Ecol Evol 13:52–58

Petrie M, Møller AP (1991) Laying eggs in others´nests: intraspecific brood parasitim in birds. Trends Ecol Evol 6:315–320

Petry MV, Valls FCL, Petersen ES, Finger JVG, Krüger L (2018) Population trends of seabirds at Stinker Point. Antarctic Science, Elephant Island. https://doi.org/10.1017/S0954102018000135

Pilastro A, Pezzo F, Olmastroni S, Callegarin C, Corsolini S, Focardi S (2001) Extrapair paternity in the Adelie penguin. Ibis 143:681–684

Polito MJ, Trivielpiece WZ (2008) Transition to independence and evidence of extended parental care in the Gentoo penguin (Pygoceslis papua). Mar Biol 154:231–240. https://doi.org/10.1007/s00227-008-0919-x

Roeder AD, Marshall RK, Mitchelson AJ, Visagathilagar T, Ritchie PA, Love DR, Pakai TJ, McPartlan HC, Murray ND, Robinson NA, Kerry KR, Lambert DM (2001) Gene flow on the ice: genetic differentiation among Adélie penguin colonies around Antarctica. Mol Ecol 10:1645–1656

Sambrook J, Russel DW (2001) Molecular cloning. Cold Spring Harbor Laboratory Press, New York

Schwartz MK, Boness DJ, Schaeff CM, Majluf P, Perry EA, Fleischer RC (1999) Female-solicited extrapair matings in Humboldt penguins fail to produce extrapair fertilizations. Behav Ecol 10:242–250

St Clair CC, Waas JR, St Clair RC, Boag PT (1995) Unfit mothers? Maternal infanticide in royal penguins. Anim Behav 50:1177–1185

St Clair CC, McLean IG, Murie JO, Phillipson SM, Studholme BJS (1999) Fidelity to nest site and mate in Fiordland Crested penguins Eudyptes pachyrhynchus. Mar Ornithol 27:37–41

Stonehouse BS (1970) Geographic variation in gentoo penguins Pygoscelis papua. Ibis 112:52–57

Trivelpiece WS, Trivelpiece SG (1990) Courtship period of Adelie, Gentoo and Chinstrap penguins. In: Davis LS, Darby JT (eds) Penguin biology. Academic Press, San Diego, pp 113–127

Valls FCL, Petry MV (2014) Niche overlap of Spheniscidae on Elephant Island, Antarctic. Annual activity report. Editora Cubo, São Carlos, São Paulo

Vianna JA, Noll D, Dantas GPM, Petry MV, Barbosa A, González-Acuña D, Le Bohec C, Bonadonna F, Poulin E (2017a) Marked phylogeographic structure of Gentoo penguin reveals an ongoing diversification process along the Southern Ocean. Mol Phylogenet Evol 107:486–498. https://doi.org/10.1016/j.ympev.2016.12.003

Vianna JA, Noll D, Mura-Jornet I, Valenzuela-Guerra P, González-Acuña D, Navarro C, Dantas GPM (2017b) Comparative genome-wide polymorphic microsatellite markers in Antarctic penguins through next generation sequencing. Genet Mol Biol 40:676–687. https://doi.org/10.1590/1678-4685-gmb-2016-0224

Webster MS, Westneat DF (1998) The use of molecular markers to study kinship in birds: techniques and questions. In: DeSalle R, Schierwater B (eds) Molecular Approach for Ecology and Evolution. Birkhäuser, Basel, pp 7–35. https://doi.org/10.1007/978-3-0348-8948-3-1

Wetzel DP, Westneat DF (2009) Heterozygosity and extra-pair paternity: biased tests result from the use of shared markers. Mol Ecol 18:2010–2021. https://doi.org/10.1111/j.1365-294X.2009.04114.x

Wetton JH, Parkin DT (1991) An association between fertility and cuckoldry in the house sparrow, Passer domesticus. Proc R Soc Lond B 245:227–233

Williams TD (1990) Annual variation in breeding biology of gentoo penguins, Pygoscelis papua, at Bird Island, South Georgia. J Zool 222:247–258

Williams TD (1995) Bird families of the world: the penguins. Oxford University Press, Oxford

Williams TD, Rodwell S (1992) Annual variation in return rate, mate and nest-fidelity in breeding gentoo and macaroni penguins. Condor 94:636–645

Wink M, Dyrcz A (1999) Mating system in birds: a review of molecular studies. Acta Ornith 34:91–109

Wojczulanis-Jakubas K, Jakubas D, Øigarden T, Lifjeld JT (2009) Extrapair copulations are frequent but unsuccessful in a highly colonial seabird, the little auk, Alle alle. Anim Behav 77:433–438

Yom-Tov Y (2001) An update list and some comments on the occurrence of intraspecific nest parasitism in birds. Ibis 143:133–143
Acknowledgements
We thank the team from the Laboratório de Ornitologia e Animais Marinhos at the Universidade do Vale do Rio dos Sinos for assistance with field work. Financial support for the analysis in this study was provided by the National Council for Research and Development (CNPq; Process no. 482501/2013-8, 306904/2019-5) and FIP-PUC Minas (2016-S2-11080). Financial support for field work was provided by the National Institute of Science and Technology of Antarctic Environmental Research (INCT-APA) (CNPq Process no. 574018/2008-5), and the Carlos Chagas Research Support Foundation of the State of Rio de Janeiro (FAPERJ; process no. E-16/170023/2008). Logistical support was provided by the Brazilian Secretary of the Inter-Ministry on Marine Resources (SECIRM). We thank Erik Wild for his checking and correcting of the English in this paper, as well as Peter Dann, Grant Ballard and anonymous reviewers who all helped improve the manuscript.
Ethics declarations
Conflict of interest
The authors declare that they have no conflict of interest.
Ethical approval
This study was approved by the Animal Research Ethics Committee CEUA -PUC Minas (0026-2014), and agrees with the Commission for the Conservation of Antarctic Marine Living Resources (CAMMLAR) protocol, and was approved by PROANTAR (Antarctic Brazilian Program).
Additional information
Publisher's Note
Springer Nature remains neutral with regard to jurisdictional claims in published maps and institutional affiliations.
Electronic supplementary material
Below is the link to the electronic supplementary material.
About this article
Cite this article
de Mendonça Dantas, G.P., Gonzaga, L.G., da Silveira, A.S. et al. Extra-pair paternity and intraspecific brood parasitism in the Gentoo Penguin (Pygoscelis papua) on Elephant Island, Antarctica. Polar Biol 43, 851–859 (2020). https://doi.org/10.1007/s00300-020-02692-5
Received:

Revised:

Accepted:

Published:

Issue Date:
Keywords
Pygoscelis papua

Microsatellites

Behavior

Genetic diversity