Abstract
In the present paper, we compare how the kelp gull, Larus dominicanus, utilizes various nest building materials, particularly vascular plants, bryophytes, lichens and other components, in the Fildes Peninsula area (King George Island) and on the Argentine Islands area. In both areas, nest material primarily consisted of the Antarctic hairgrass (Deschampsia antarctica), bryophytes, lichens, feathers, limpets, and algae. Our study reveals area-specific differences in the utilization of plants for nest building related to local conditions during the nesting season. In the Fildes area, vegetation emerges from under the winter snow cover earlier in the spring, giving the gulls greater choice locally, meaning that the gulls need not resort to long distance material transfer. Here, mosses and lichens dominate in the nest material, likely collected from the nearby vegetation formations. The Antarctic hairgrass in these conditions is mostly found in nests located directly within hairgrass formations. However, on the more southern Argentine Islands, kelp gulls routinely use D. antarctica and some mosses, transferring them from coastal hill tops where snow generally disappears earlier. Here, the gulls appear to be selective still, as they rarely use some mosses, such as Polytrichum strictum, that are abundant near the nesting locations. In the Argentine Islands area, we documented long-range transfer of the Antarctic hairgrass and some other vegetation materials from places of abundance to bare rocks of low islands lacking developed vegetation. This demonstrates the potential of the gulls to serve as dispersal and gene pool exchange agents for the local terrestrial biota in the maritime Antarctic, especially between highly isolated populations from small islands and ice-free areas.
Access options
Buy single article
Instant access to the full article PDF.
US$ 39.95
Tax calculation will be finalised during checkout.
Subscribe to journal
Immediate online access to all issues from 2019. Subscription will auto renew annually.
US$ 119
Tax calculation will be finalised during checkout.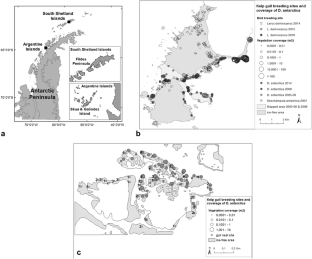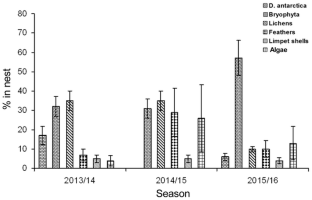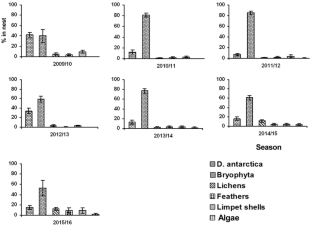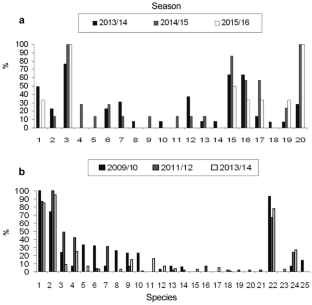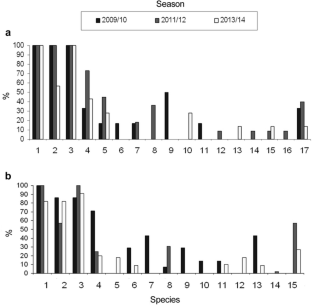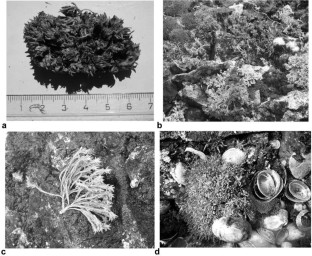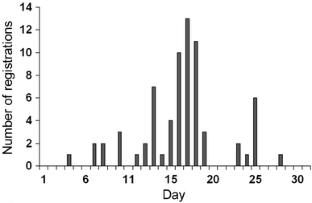 References
Barsch D, Blümel W-D, Flügel W-A, Mäusbacher R, Stäblein G, Zick W (1985) Untersuchungen zum Periglazial auf der König-Georg-Insel Südshetlandinseln/Antarctica. Ber Polarforsch 24:75

Burger J, Gochfield M (1981) Nest site selection by kelp gulls in southern Africa. Condor 83:243–251

Data of British Antarctic Service at Cambridge. http://apex.nerc-bas.ac.uk/f?p=207:2:2462625742825624::NO::: Accessed 03 March 2017

de Albuquerque MP, de Carvalho VF, Schünemann AL, Putzke J, Gunski RJ, Seibert S, Petry MV, Pereira AB (2012) Plant composition of skuas nests at Hennequin Point, King George Island, Antarctica. Am J Plant Sci 3:688–692. https://doi.org/10.4236/ajps.2012.35082

Fowbert JA, Smith RIL (1994) Rapid population increases in native vascular plants in the Argentine Islands, Antarctic Peninsula. Arct Alp Res 26:290–296. https://doi.org/10.2307/1551941

Furmańczyk K, Ochyra R (1982) Plant communities of the Admiralty Bay region (King George Island, South Shetland Islands, Antarctic) I. Jasnorzewski Gardens. Pol Polar Res 3:25–39

Govoruha LS (1997) Glaciographic and glacioclimatologic characteristics of the Pacific shores of Graham Land. Bull Ukrainian Antar Center 1:60–66

Gozhyk PF, Greku RKH, Usenko VP, Vernigorov VP, Greku TR, Ostrecov GA, Gonchar AI, Klochan YA, Moc VN (2002) A map of the bottom relief of the shallow zone of the Argentine Islands Archipelago in the vicinity of the Ukrainian Antarctic station "Akademik Vernadsky". Geolog Zhurn 1:128–131

Gremmen NJM, Huiskes AHL, Francke JW (1994) Epilithic macrolichen vegetataion of the Argentine Islands, Antarctic Peninsula. Antarct Sci 6:463–471

Hołdyński C, Loro PM, Pisarek W (2003) Wind dispersal of Deschampsia antarctica diaspores at the vicinity of the Arctowski polar station. 29th Intern. Polar symposium: the functioning of polar ecosystems as viewed against global environmental changes. Kraków, pp 57–60

Hughes K, Ott S, Bölter M, Convey P (2006) Colonisation processes. Trends in Antarctic terrestrial and limnetic ecosystems. In: Bergstrom DM, Convey P, Huiskes A (eds) Antarctica as a global indicator. Springer, Dordrecht

Lindsay DC (1971) Vegetation of the South Shetland Islands. Br Antarct Surv Bull 25:59–83

Martazinova VF, Timofeyev VE, Ivanova EK (2010) Present-day regional climate of the Antarctic Peninsula and Academic Vernadsky station. UAJ 9:231–248

Ochyra R (1998) The moss flora of King George Island, Antarctica. Polish Academy of Sciences, W. Szafer Institute of Botany, Kraków

Ochyra R, Smith RIL, Bednarek-Ochyra H (2008) The illustrated moss flora of Antarctica. Cambridge University Press, Cambridge

Øvstedal DO, Smith RIL (2001) Lichens of Antarctica and South Georgia: a guide to their identification. Cambridge University Press, Cambridge

Ozheredova IP, Parnikoza IYu, Poronnik OO, Kozeretska IA, Demidov SV, Kunakh VA (2015) Mechanisms of Antarctic vascular plant adaptation to abiotic environmental factors. Cytol Genet 2:139–145. https://doi.org/10.3103/S0095452715020085

Parnikoza IYu, Maidanuk DN, Kozeretska IA (2007) Are Deschampsia antarctica Desv. and Colobanthus quitensis (Kunth) Bartl. migratory relicts? Cytol Genet 4:36–40. https://doi.org/10.3103/S0095452707040068

Parnikoza I, Kozeretska O, Kozeretska I (2009a) Is a translocation of indigenous plant material successful in the Maritime Antarctic? Polarforschung 78:25–27

Parnikoza I, Convey P, Dykyy I, Trokhymets V, Milinevsky G, Inozemtseva D, Kozeretska I (2009b) Current status of the Antarctic herb tundra formation in the central Argentine Islands. Global Change Biol 15:1685–1693. https://doi.org/10.1111/j.1365-2486.2009.01906.x

Parnikoza I, Dykyy I, Ivanets V, Kozeretska I, Kunakh V, Rozhok A, Ochyra R, Convey P (2012) Use of Deschampsia antarctica for nest building by the kelp gull in the Argentine Island area (maritime Antarctica) and its possible role in plant dispersal. Polar Biol 11:1753–1758. https://doi.org/10.1007/s00300-012-1212-5

Parnikoza IY, Abakumov EV, Dykyy IV, Pilipenko DV, Shvydun PP, Kozeretska IA, Kunakh VA (2014) Influence of birds on the spatial distribution of Deschampsia antarctica (Desv.) on Galindez Island (Argentine Islands, maritime Antarctic). Russ Ornithol J 23:3095–3107

Parnikoza IYu, Abakumov EV, Dykyy IV, Pilipenko DV, Shvydun PP, Kozeretska IA, Kunakh VA (2015a) Influence of birds on the spatial distribution of Deschampsia antarctica E. Desv. on Galindez Island (Argentine Islands, maritime Antarctic). Vest Sankt-Peterburg. Univ. 1:78–97

Parnikoza I, Hadwiczak M, Barcikowski M, Stempniewicz L (2015b) Arctic and Antarctic large white-headed gull species nest materials—similarity across the globe. 26th International Congress on Polar Research: High latitudes and high mountains: driver of or driven by global change? German Society for Polar Research, Munich, pp 117–118

Parnikoza I, Miryuta N, Ozheredova I, Kozeretska I, Smykla J, Kunakh V, Convey P (2015c) Comparative analysis of Deschampsia antarctica Desv. population adaptability in the natural environment of the Admiralty Bay region (King George Island, maritime Antarctic). Polar Biol 38:1401–1411. https://doi.org/10.1007/s00300-015-1704-1

Parnikoza I, Abakumov E, Korsun S, Klymenko I, Netsyk M, Kudinova A, Kozeretska I (2016) Soils of the Argentine Islands, Antarctica: diversity and characteristics. Polarforschung 86:83–96. https://doi.org/10.2312/polarforschung.86.2.83

Peklo AM (2007) The birds of Argentine Islands and Petermann Island. Mineral Publishers, Kryvyy Rih

Peter H-U, Buesser C, Mustafa O, Pfeiffer S (2008) Risk assessment for the Fildes Peninsula and Ardley Island, and development of management plans for their designation as Specially Protected or Specially Managed Areas. Federal Environment Agency Dessau-Rosslau, May 2008 http://www.umweltbundesamt.de/publikationen/risk-assessment-for-fildes-peninsula-ardley-island. Accessed 03 March 2017

Quintana RD, Cirelli V, Benitez O (2001) Nest materials of skuas (Catharacta spp.) and kelp gulls (Larus dominicanus) at Cierva Point. Antarctic Peninsula. Notornis 48:235–241

Smith RIL, Corner RWM (1973) Vegetation of the Arthur Harbour—Argentine Islands region of the Antarctic Peninsula. Br Antarct Surv Bull 33–34:89–122

Yorio P, Borboroglu P (2002) Breeding biology of kelp gulls (Larus dominicanus) at Golfo San Jorge, Patagonia, Argentina. Emu 102:257–263. https://doi.org/10.1071/MU00077
Acknowledgements
The fieldwork was supported by the State Institution National Antarctic Scientific Center, Ministry of Education and Science of Ukraine during the the 18th and 20th Ukrainian Antarctic expeditions. We thank I. Dyyky, D. Pilipenko, V. Smagol, P. Khoetsky, V. Omelyanovich, O. Salgansky, A. Dzhulai, V. Papitashvili, Z. Yu., D. Beilman for help in expedition preparation and sample collection. This study was carried out as part of the State Priority Scientific and Technical Research Program in the Antarctic during 2011–2020 within the NASU and PAS joint 2015–2017 project "Adaptive strategies of mutual survival of organisms in extreme environments." J. Smykla was supported by the Polish Ministry of Science and Higher Education within the program "Supporting International Mobility of Scientists" and grant no. NN305376438. P. Convey was supported by NERC core funding to the British Antarctic Survey's 'Biodiversity, Evolution and Adaptation' and R. Ochyra gained financial support through the statutory fund of the W. Szafer Institute of Botany of the Polish Academy of Sciences. This paper also contributes to the Scientific Committee on Antarctic Research 'State of the Antarctic Ecosystem' international research program. We thank the Editor and anonymous referees for constructive comments on an earlier version.
Ethics declarations
Conflicts of interest
This study was not accompanied by the emergence of potential conflicts of interest and did not include Human Participants or Animals.
Electronic supplementary material
Below is the link to the electronic supplementary material.
About this article
Cite this article
Parnikoza, I., Rozhok, A., Convey, P. et al. Spread of Antarctic vegetation by the kelp gull: comparison of two maritime Antarctic regions. Polar Biol 41, 1143–1155 (2018). https://doi.org/10.1007/s00300-018-2274-9
Received:

Revised:

Accepted:

Published:

Issue Date:
Keywords
Vegetation

Larus dominicanus
Deschampsia antarctica
Colobanthus quitensis

King George Island

Fildes Peninsula

Argentine Islands