Abstract
Knowledge about parasitism in harbour porpoises and their health status around Greenland is scarce. This study provides knowledge about the poorly studied cetacean in its rapidly changing environment. Parasites and pathological findings in 20 harbour porpoises (Phocoena phocoena) hunted in waters around West Greenland are presented. Carcasses were dissected, and parasitological, histological and bacteriological investigations were carried out. Protozoa (Sarcocystis sp.), Nematoda (Halocercus invaginatus, Stenurus minor, Anisakis simplex sensu lato (s.l.), Crassicauda sp.), Trematoda (Campula oblonga) and Cestoda (Phyllobothrium delphini, Monorygma grimaldii) were found. Parasitic infection of the peribullar cavity and lung with pseudaliid nematodes was found in most animals. Sixty per cent of the porpoises were infected with stomach worms, and trematodes were present in liver and pancreas of 90 and 30 % of the porpoises, respectively. Crassicauda sp. was isolated from perimuscular fascia in 45 % of the animals. This is the first record of tetraphyllidean merocercoids in harbour porpoises. M. grimaldii and P. delphini were found in blubber layer of 15 % and abdominal cavity of 50 % of the porpoises. Bronchopneumonia, gastritis, cholangitis, pancreatitis and panniculitis were almost exclusively associated with parasitic infection and usually mild. Compared with a previous study of Greenlandic porpoises from 1995, a significant increase in severity of parasitic infections and the emergence of new parasite species were observed, most likely associated with changes in diet, influenced by increasing sea temperatures and receding ice cover.
Access options
Buy single article
Instant access to the full article PDF.
USD 39.95
Price excludes VAT (USA)
Tax calculation will be finalised during checkout.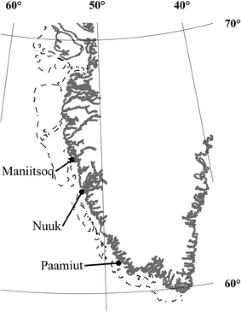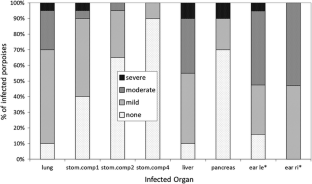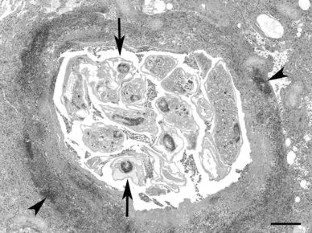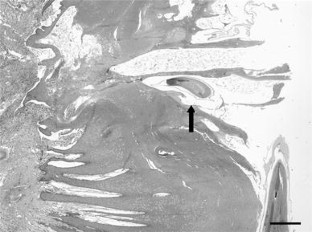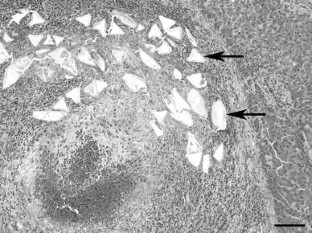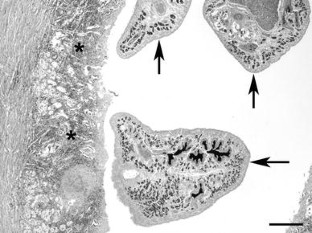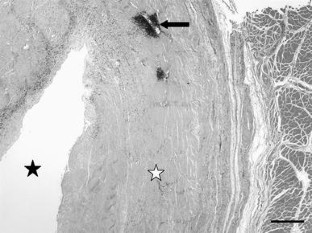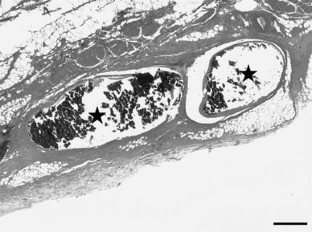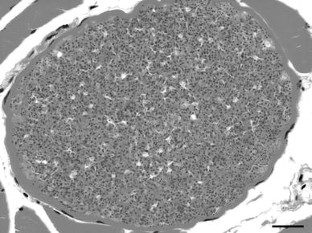 References
Aguilar A, Borrell A (1995) Pollution and harbour porpoises in the eastern North Atlantic: a review. In Bjørge A, Donovan GP (eds) Biology of the phocoenids. Reports of the International Whaling Commission, Special Issue 16

Agusti C, Aznar FJ, Raga JA (2005) Microtriches of tetraphyllidean metacestodes from western Mediterranean striped dolphins (Stenella coeruleoalba). J Morphol 265:176–189

Andersen LW (2003) Harbour porpoises (Phocoena phocoena) in the North Atlantic: distribution and genetic population structure. In: Haug T, Desportes G, Víkingsson GA, Witting L (eds) Harbour porpoises in the North Atlantic, vol 5. NAMMCO Scientific Publications, Tromso, Norway, pp 11–30

Aspholm PE (1995) Anisakis simplex Rudolphi, 1809, infection in fillets of Barents Sea cod Gadus morhua L. Fish Res 23:375–379

Aubail A, Ridoux V (2010) Study of the spatial and temporal trends of mercury in the Arctic: use of teeth and hair of top predators as biomonitoring tissues. Universite de La Rochelle, La Rochelle, p 266

Aznar FJ, Agusti C, Littlewood DTJ, Raga JA, Olson PD (2007) Insight into the role of cetaceans in the life cycle of the tetraphyllideans (Platyhelminthes: Cestoda). Int J Parasitol 37:243–255

Baker JR, Martin AR (1992) Causes of mortality and parasites and incidental lesions in harbour porpoises (Phocoena phocoena) from British waters. Vet Rec 130:554–558

Beineke A, Siebert U, McLachlan M, Bruhn R, Thron K, Failing K, Müller G, Baumgärtner W (2005) Investigations of the potential influence of environmental contaminants on the thymus and spleen of harbor porpoises (Phocoena phocoena). Environ Sci Technol 39:3933–3938

Beineke A, Siebert U, Stott J, Müller G, Baumgärtner W (2007) Phenotypical characterization of changes in thymus and spleen associated with lymphoid depletion in free-ranging harbor porpoises (Phocoena phocoena). Vet Immunol Immunopathol 117:254–265

Borrell A, Aguilar A, Cantosa G, Lockyer C, Heide-Jorgensen MP, Jensen J (2004) Organochlorine residues in harbour porpoises from Southwest Greenland. Environ Pollut 128:381–391

Bruhn R, Kannan N, Petrick G, Schulz-Bull DE, Duinker JC (1999) Persistent chlorinated organic contaminants in harbour porpoises from the North Sea, the Baltic Sea and Arctic waters. Sci Total Environ 237(238):351–361

Christensen RHB (2012) Ordinal—regression models for ordinal data R package version 2012.01-19. http://www.cran.r-project.org/package=ordinal/

Christensen JH, Glasius M, Pécseli M, Platz J, Pritzl G (2002) Polybrominated diphenyl ethers (PBDEs) in marine fish and blue mussels from southern Greenland. Chemosphere 47:631–638

Clausen B, Andersen S (1988) Evaluation of by-catch and health status of the harbour porpoise (Phocoena phocoena) in Danish waters. Dan Rev Game Biol 13:1–20

Crawley MJ (2012) The R book, 2nd edn. Wiley, West Sussex

Dailey MD, Walsh M, Odell D, Campbell T (1991) Evidence of prenatal infection on the bottlenosed dolphin (Tursiops truncatus) with the lungworm Halocercus lagenorhynchi (Nematoda: Pseudaliidae). J Wildl Dis 27:164–165

Das K, Vossen A, Tolley K, Víkingsson G, Thron K, Müller G, Baumgärtner W, Siebert U (2006) Interfollicular fibrosis in the thyroid of the harbour porpoise: an endocrine disruption? Arch Environ Contam Toxicol 51:720–729

Dietz R, Bossi R, Rigét FF, Sonne C, Born EW (2008) Increasing perfluoroalkyl contaminants in east Greenland polar bears (Ursus maritimus): a new toxic threat to the Arctic bears. Environ Sci Technol 42:2701–2707

Dietz R, Born EW, Rigét F, Aubail A, Sonne C, Drimmi R, Basu N (2011) Temporal trends and future predictions of mercury concentrations in Northwest Greenland polar bear (Ursus maritimus) hair. Environ Sci Technol 45:1458–1465

Gibson DI, Harris EA, Bray RA, Jepson PD, Kuiken T, Baker JR, Simpson VR (1998) A survey of the helminth parasites of cetaceans stranded on the coast of England and Wales during the period 1990–1994. J Zool 244:563–574

Gilles A (2009) Characterisation of harbour porpoise (Phocoena phocoena) habitat in German waters. Dissertation. Christian-Albrechts-University Kiel, 151 pp. http://eldiss.uni-kiel.de/macau/receive/dissertation_diss_00003429

Hammond PS, Berggren P, Benke H, Borchers DL, Buckland ST, Collet A, Heide-Jørgensen MP, Heimlich S, Hiby AR, Leopold MF, Øien N (2002) Abundance of harbour porpoise and other cetaceans in the North Sea and adjacent waters. J Appl Ecol 39:361–376

Heide-Jørgensen MP, Iversen M, Nielsen NH, Lockyer C, Stern H, Ribergaard MH (2011) Harbour porpoises respond to climate change. Ecol Evol 1:579–585

Houde M, Measures LN, Huot J (2003) Experimental transmission of Pharurus pallasii (Nematoda: Metastrongyloidea), a lungworm of the cranial sinuses of the beluga whale (Delphinapterus leucas), to fish. Can J Zool 81:364–370

Jauniaux T, Petitjean D, Brenez C, Borrens M, Brosens L, Haelters J, Tavernier T, Coignoul F (2002) Post-mortem findings and causes of death of harbour porpoises (Phocoena phocoena) stranded from 1990 to 2000 along the coastlines of Belgium and Northern France. J Comp Pathol 126:243–253

Jepson PD, Bennett PM, Allchin CR, Law RJ, Kuiken T, Baker JR, Rogan E, Kirkwood JK (1999) Investigating potential associations between chronic exposure to polychlorinated biphenyls and infectious disease mortality in harbour porpoises from England and Wales. Sci Total Environ 243(244):339–348

Jepson PD, Baker JR, Kuiken T, Simpson VR, Kennedy S, Bennett PM (2000) Pulmonary pathology of harbour porpoises stranded in England and Wales between 1990 and 1996. Vet Rec 146:721–728

Jepson PD, Bennett PM, Deaville R, Allchin CR, Baker JR, Law RJ (2005) Relationships between polychlorinated biphenyls and health status in harbor porpoises (Phocoena phocoena) stranded in the United Kingdom. Environ Toxicol Chem 24:238–248

Kleivane L, Skaare JU, Bjørge A, de Ruiter E, Reijnders PJH (1995) Organochlorine pesticide residue and PCBs in harbour porpoise (Phocoena phocoena) incidentally caught in Scandinavian waters. Environ Pollut 89:137–146

Klimpel S, Palm HW, Rückert S, Piatkowski U (2004) The life cycle of Anisakis simplex in the Norwegian Deep (northern North Sea). Parasitol Res 94:1–9

Lehnert K, Raga JA, Siebert U (2005) Macroparasites in harbour porpoises (Phocoena phocoena) from German and Norwegian waters. Dis Aquat Org 64:265–269

Lehnert K, Fonfara S, Wohlsein P, Siebert U (2007) Isocyamus delphinii: first record of whale-lice on a harbour porpoise (Phocoena phocoena) from German waters. Vet Rec 161:526–528

Lehnert K, von Samson-Himmelstjerna G, Schaudien D, Bleidorn C, Wohlsein P, Siebert U (2010) Transmission of lungworms of harbour porpoises and harbour seals: molecular tools determine potential vertebrate intermediate hosts. Int J Parasitol 40:845–853

Lockyer C, Heide-Jørgensen MP, Jensen J, Walton MJ (2003) Life history and ecology of harbour porpoises (Phocoena phocoena) from West Greenland. NAMMCO Sci Publ 5:177–194

MacNeil MA, McMeans BC, Hussey NE, Vecsei P, Svavarsson J, Kovacs KM, Lydersen C, Treble MA, Skomal GB, Ramsey M, Fisk AT (2012) Biology of the Greenland shark somniosus microcephalus. J Fish Biol 80(5):991–1018

Pugliares KR, Bogomolni A, Touhey KM, Herzig SM, Harry CT, Moore MJ (2007) Marine mammal necropsy: an introductory guide for stranding responders and field biologists. Technical report Woods Hole Oceanographic Institution; WHOI-2007-06, p 133

Raga JA (1994) Parasitismus bei den Cetacea. In: Robineau D, Duguy R, Robineau D, Klima M (eds) Handbuch der Säugetiere Europas: Meeressäuger, Band 6, Teil I. Aula-Verlag, Wiesbaden, pp 132–179

Rosel PE, France SC, Wang Y, Kocher TD (1999) Genetic structure of harbour porpoise Phocoena phocoena populations in the Northwest Atlantic based on mitochondrial and nuclear markers. Mol Ecol 8:41–54

R Development Core Team (2012) R: a language and environment for statistical computing. R Foundation for Statistical Computing, Vienna, Austria. www.R-project.org

Siebert U, Joiris C, Holsbeek L, Benke H, Failing K, Frese K, Petzinger E (1999) Potential relation between mercury concentrations and necropsy findings in cetaceans from German waters of the North and Baltic Seas. Mar Pollut Bull 38:285–295

Siebert U, Wünschmann A, Weiss R, Frank H, Benke H, Frese K (2001) Post-mortem findings in harbour porpoises (Phocoena phocoena) from the German North and Baltic Seas. J Comp Pathol 124:102–114

Siebert U, Wünschmann A, Tolley K, Vikingsson G, Olafsdottir D, Lehnert K, Weiss R, Baumgärtner W (2006) Pathological findings in harbour porpoises (Phocoena phocoena) originating from Norwegian and Icelandic waters. J Comp Pathol 134:134–142

Siebert U, Prenger-Berninghoff E, Weiss R (2009) Regional differences in bacterial flora in harbour porpoises from the North Atlantic: environmental effects? J Appl Microbiol 106:329–337

Teilmann J, Dietz R (1998) Status of the harbour porpoise in Greenland. Polar Biol 19:211–220

Thron KU, Bruhn R, McLachlan MS (2004) The influence of age, sex, body-condition and regions on the levels of PBDEs and toxaphene in harbour porpoises from European waters. Fresenius Environ Bull 13:146–155

Tolley KA, Vikingsson GA, Rosel PE (2001) Mitochondrial DNA sequence variation and phylogenetic patterns in harbour porpoises (Phocoena phocoena) from the North Atlantic. Conserv Genet 2:349–361

Wünschmann A, Siebert U, Frese K (1999) Thymic cysts in harbor porpoises (Phocoena phocoena) from the German North Sea, Baltic Sea, and Waters of Greenland. Vet Pathol 36:391–396

Wünschmann A, Siebert U, Frese K, Lockyer C, Heide-Jørgensen MP, Müller G, Baumgärtner W (2001) Evidence of infectious diseases in harbour porpoises (Phocoena phocoena) hunted in the waters of Greenland and by-caught in the German North Sea and Baltic Sea. Vet Rec 148:715–720
Acknowledgments
The authors thank Dr. Katrin Ronnenberg for her support with the statistical analyses. The Greenland Institute for National Resources provided the samples as well as financial support for the study. We thank the Greenlandic hunters that provided the animals and Arne Geisler, Finn Christensen and Jørgen Sethsen for their help during dissections.
About this article
Cite this article
Lehnert, K., Seibel, H., Hasselmeier, I. et al. Increase in parasite burden and associated pathology in harbour porpoises (Phocoena phocoena) in West Greenland. Polar Biol 37, 321–331 (2014). https://doi.org/10.1007/s00300-013-1433-2
Received:

Revised:

Accepted:

Published:

Issue Date:

DOI: https://doi.org/10.1007/s00300-013-1433-2
Keywords