Abstract
A single colony of the non-native grass Poa pratensis L., which was introduced inadvertently to Cierva Point, Antarctic Peninsula, during the 1954–1955 season, was still present during a survey in February 2012, making it the longest surviving non-native vascular plant colony known in Antarctica. Since 1991, the grass cover has roughly tripled in size, with an annual increase in area of approximately 0.016 m2, and an estimated maximum radial growth rate of 1.43 cm y−1. However, it remains restricted to the original site of introduction and its immediate surroundings (c. 1 m2). Annual flowering of the plants occurred during the 2010/2011 and 2011/2012 seasons; however, there has been no seed production and only incomplete development of the sexual structures. Current environmental conditions, including low temperatures, may inhibit sexual reproduction. Lack of effective vegetative dispersal may be influenced by the low level of human activity at the site, which limits opportunities for human-mediated dispersal. Although P. pratensis has existed at Cierva Point for almost 60 years, it has not yet become invasive. Scenarios for the potential future development of the species in Antarctica and the associated negative impacts upon the native vegetation from competition are discussed in the context of regional climate change. Finally, we describe the environmental risk presented by P. pratensis and argue that this non-native species should be eradicated as soon as possible in accordance with the Protocol on Environmental Protection to the Antarctic Treaty.
Access options
Buy single article
Instant access to the full article PDF.
USD 39.95
Price excludes VAT (USA)
Tax calculation will be finalised during checkout.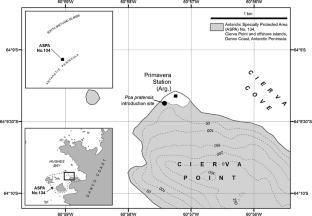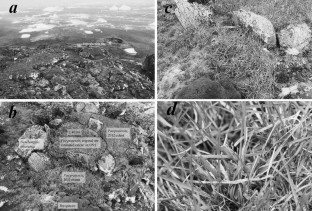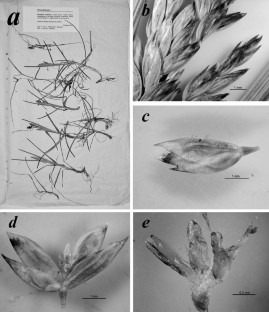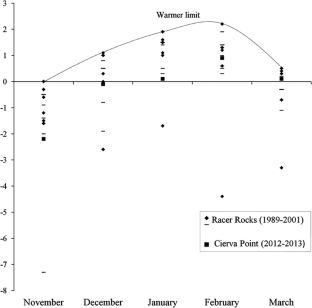 References
Abraham EM, Meyer WA, Bonos SA, Huang B (2008) Differential response of hybrid bluegrass and Kentucky bluegrass to drought and heat stress. Hort Science 43:2191–2195

Antarctic Treaty Consultative Meeting (2006) Management Plan for Antarctic Specially Protected Area No. 134 Cierva Cove, Danco Coast. Measure 1 Annex D, ATCM XXIX Edinburgh, 12–23 June

Beard JB (1969) Winter injury of turfgrasses. In: Proceedings of the First International Turfgrass Research Conference, Sports Turf Research Institute, Bingley Yorkshire, pp 226–246

Bosy JL, Reader RJ (1995) Mechanisms underlying the suppression of forb seedling emergence by grass (Poa pratensis) litter. Funct Ecol 9:635–639

Chown SL, Huiskes AHL, Gremmen NJM, Lee JE, Terauds A, Crosbie K, Frenot Y, Hughes KA, Imura S, Kiefer K, Lebouvier M, Raymond B, Tsujimoto M, Ware C, Van de Vijver B, Bergstrom DM (2012a) Continent-wide risk assessment for the establishment of non indigenous species in Antarctica. P Natl Acad Sci USA 109:4938–4943

Chown SL, Lee JE, Hughes KA, Barnes J, Barrett PJ, Bergstrom DM, Convey P, Cowan DA, Crosbie K, Dyer G, Frenot Y, Grant SM, Herr D, Kennicutt MC, Lamers M, Murray A, Possingham HP, Reid K, Riddle MJ, Ryan PG, Sanson L, Shaw JD, Sparrow MD, Summerhayes C, Terauds A, Wall DH (2012b) Challenges to the future conservation of the Antarctic. Science 337:158–159

Chwedorzewska KJ (2008) Poa annua L. in Antarctic: searching for the source of introduction. Polar Biol 31:263–268

Committee for Environmental Protection (2011) CEP Non-native Species Manual. Available at: http://www.ats.aq/documents/atcm34/ww/atcm34_ww004_e.pdf

Convey P (1996) Reproduction of Antarctic flowering plants. Antarct Sci 8:127–134

Convey P (2006) Antarctic climate change and its influence on terrestrial ecosystems. In: Bergstrom DM, Convey P, Huiskes AHL (eds) Trends in Antarctic Terrestrial and Limnetic Ecosystems: Antarctica as a Global Indicator. Springer, Dordrecht, pp 253–272

Convey P (2011) Antarctic terrestrial biodiversity in a changing world. Polar Biol 34:1629–1641

Convey P, Quintana RD (1997) The terrestrial arthropod fauna of Cierva Point SSSI, Danco Coast, Northern Antarctic Peninsula. Eur J Soil Biol 33:19–29

Convey P, Frenot Y, Gremmen N, Bergstrom DM (2006) Biological invasions. In: Bergstrom DM, Convey P, Huiskes AHL (eds) Trends in Antarctic Terrestrial and Limnetic Ecosystems: Antarctica as a Global Indicator. Springer, Dordrecht, pp 193–220

Corte A (1961) La primera fanerógama adventicia hallada en el continente antártico. Contribución del Instituto Antártico Argentino 62:3–16

Cuba-Diaz M, Troncoso JM, Cordero C, Finot VL, Rondanelli-Reyes M (2013) Juncus bufonius, a new non-native vascular plant in King George Island, South Shetland Islands. Antarct Sci 25:385–386

Day TA, Ruhland CT, Grobe CW, Xiong F (1999) Growth and reproduction of Antarctic vascular plants in response to warming and UV radiation reductions in the field. Oecologia 119:24–35

Day TA, Ruhland CT, Xiong FS (2008) Warming increases aboveground biomass and C stocks in vascular-plant-dominated Antarctic tundra. Glob Change Biol 14:1827–1843

Fowbert JA, Smith RIL (1994) Rapid population increase in native vascular plants in the Argentine Islands, Antarctic Peninsula. Arctic Alpine Res 26:290–296

Frenot Y, Chown SL, Whinam J, Selkirk P, Convey P, Kotnicki M, Bergstrom D (2005) Biological invasions in the Antarctic: extent, impacts and implications. Biol Rev 80:45–72

Greenslade P, Potapov M, Russell D, Convey P (2012) Global collembola on Deception Island. J Insect Sci 12:111. Available at: http://www.insectscience.org/12.111

Gremmen NJM, Smith RIL (1999) New records of alien vascular plants from Marion and Prince Edward Islands, sub-Antarctic. Polar Biol 21:401–409

Gudleifsson BE, Andrews CJ, Bjornsson H (1986) Cold hardiness and ice tolerance of pasture grasses grown and tested in controlled environments. Can J Plant Sci 66:601–608

Heide OM, Bush MG, Evans L (1987) Inhibitory and promotive effects of gibberellic acid on floral initiation and development in Poa pratensis and Bromus inermis. Physiol Plantarum 69:342–350

Hendrickson JR, Lund C (2010) Plant community and target species affect responses to restoration strategies. Rangeland Ecol Manag 63:435–442

Holman JD, Thill D (2005) Kentucky Bluegrass: growth, development and seed production. Univ Idaho Ext Bull 843:12

Hughes KA, Convey P (2010) The protection of Antarctic terrestrial ecosystems from inter- and intra-continental transfer of non-indigenous species by human activities: a review of current systems and practices. Global Environ Change 20:96–112

Hughes KA, Convey P (2012) Determining the native/non-native status of newly discovered terrestrial and freshwater species in Antarctica—current knowledge, methodology and management action. J Environ Manage 93:52–66

Hughes KA, Worland MR (2010) Spatial distribution, habitat preference and colonization status of two alien terrestrial invertebrate species in Antarctica. Antarct Sci 22:221–231

Hughes KA, Lee JE, Ware C, Kiefer K, Bergstrom DM (2010) Impact of anthropogenic transportation to Antarctica on alien seed viability. Polar Biol 33:1125–1130

Hughes KA, Worland MR, Thorne M, Convey P (2013) The non-native chironomid Eretmoptera murphyi in Antarctica: erosion of the barriers to invasion. Biol Invasions 15:269–281

Krna MA, Day TA, Ruhland CT (2009) Effects of neighboring plants on the growth and reproduction of Deschampsia antarctica in Antarctic tundra. Polar Biol 32:1487–1494

Lee JE, Chown SL (2009) Breaching the dispersal barrier to invasion: quantification and management. Ecol Appl 19:1944–1959

Longton RE (1966) Alien vascular plants on Deception Island, South Shetland Islands. Brit Antarct Surv B 9:55–60

Malyshev AV, Henry HA (2012) Frost damage and winter nitrogen uptake by the grass Poa pratensis L.: consequences for vegetative versus reproductive growth. Plant Ecol 213:1739–1747

Mataloni G, Tesolín G, Tell G (1998) Characterization of a small eutrophic Antarctic lake (Otero Lake, Cierva Point) on the basis of algal assemblages and water chemistry. Polar Biol 19:107–114

Molina-Montenegro MA, Carrasco-Urra F, Rodrigo C, Convey P, Valladares F, Gianoli E (2012) Occurrence of the non-native annual bluegrass on the Antarctic mainland and its negative effects on native plants. Conserv Biol 26:717–723

Ochyra R, Smith RIL, Bednarek-Ochyra H (2008) The illustrated moss flora of Antarctica. Cambridge University Press, Cambridge

Olech M (1996) Human impact on terrestrial ecosystems in west Antarctica. Proc NIPR Symp Polar Biol 9:299–306

Olech M, Chwedorzewska KJ (2011) The first appearance and establishment of an alien vascular plant in natural habitats on the forefield of a retreating glacier in Antarctica. Antarct Sci 23:153–154

Parnikoza I, Dykyy I, Ivanets V, Kozeretska I, Kunakh V, Rozhok A, Ochyra R, Convey P (2012) Use of Deschampsia antarctica for nest building by the kelp gull in the Argentine Islands area (maritime Antarctica) and its possible role in plant dispersal. Polar Biol 35:1753–1758

Shaw J, Spear D, Greve M, Chown SL (2010) Taxonomic homogenization and differentiation across Southern Ocean Islands differ among insects and vascular plants. J Biogeogr 37:217–228

Smith RIL (1994) Vascular plants as indicators of regional warming in Antarctica. Oecologia 99:322–328

Smith RIL (1996) Introduced plants in Antarctica: potential impacts and conservation issues. Conserv Biol 76:135–146

Smith RIL, Richardson M (2011) Fuegian plants in Antarctica: natural or anthropogenically assisted immigrants? Biol Invasions 13:1–5

Tarasoff CS, Ball DA, Mallory-Smith CA (2007) Extreme ionic and temperature effects on germination of weeping alkaligrass (Puccinellia distans), Nuttall's Alkaligrass (Puccinellia nuttalliana) and Kentucky bluegrass (Poa pratensis). Weed Sci 55:305–310

Tin T, Fleming ZL, Hughes KA, Ainley DG, Convey P, Moreno CA, Pfeiffer S, Scott J, Snape I (2009) Impacts of local human activities on the Antarctic environment. Antarct Sci 21:3–33

Turner J, Bindschadler RA, Convey P, Di Prisco G, Fahrbach E, Gutt J, Hodgson DA, Mayewski PA, Summerhayes C (eds) (2009) Antarctic Climate Change and the Environment. Scientific Committee on Antarctic Research, Cambridge

Vera ML (2011) Colonization and demographic structure of Deschampsia antarctica and Colobanthus quitensis along an altitudinal gradient on Livingston Island, South Shetland Islands Antarctica. Polar Res 30:7146. doi:10.3402/polar.v30i0.7146

Whinam J, Chilcott N, Bergstrom DM (2007) Subantarctic hitchhikers: expeditioners as vectors for the introduction of alien organisms. Biol Conserv 121:207–219
Acknowledgments
This survey was part of MIDAH CTM2010-11013 project financed by the Spanish National Polar Programme. We thank the BIO Las Palmas crew for safe transport to the field site under poor weather conditions, the staff of the Argentine Base Primavera for their support and hospitality and Miguel Angel de Pablo and Antonio Molina for helping with the field survey. We also thank Steve Colwell and Magdalena Biszczuk for the provision of meteorological data and mapping support, respectively. James Bockheim is also thanked for providing temperature records from Cierva Point. Finally we thank the anonymous reviewers for their useful and thought-provoking comments. This paper is a contribution to the SCAR EBA (Evolution and Biodiversity in Antarctica) research programme and the British Antarctic Survey's Polar Science for Planet Earth core programme EO-LTMS (Environment Office—Long-Term Monitoring and Survey).
About this article
Cite this article
Pertierra, L.R., Lara, F., Benayas, J. et al. Poa pratensis L., current status of the longest-established non-native vascular plant in the Antarctic. Polar Biol 36, 1473–1481 (2013). https://doi.org/10.1007/s00300-013-1367-8
Received:

Revised:

Accepted:

Published:

Issue Date:

DOI: https://doi.org/10.1007/s00300-013-1367-8
Keywords
Smooth meadow-grass

Flowering

Summer temperatures

Dispersal agents

Eradication

Alien