Abstract
Coordinated, circum-Antarctic sampling expeditions during International Polar Year 2008/09 have given access to comprehensive collections suitable for DNA barcoding. Collaborations between the Census of Antarctic Marine Life (CAML), the Marine Barcode of Life project and the Canadian Centre for DNA Barcoding have enabled the Antarctic scientific community to initiate large-scale DNA barcoding projects to record the genetic diversity of Antarctic marine fauna, coordinated by the CAML Barcoding Campaign. A total of 20,355 marine specimens from more than 2,000 morphospecies covering 18 phyla are in the processing pipeline, and to date, 11,530 sequences have been processed with the remainder due by the end of 2010. Here, we present results on the current geographic and taxonomic coverage of DNA barcode data in the Southern Ocean and identify the remaining gaps. We show how DNA barcoding in the Antarctic is answering important questions regarding marine genetic diversity and challenging current assumptions of species distribution at the poles.
Access options
Buy single article
Instant access to the full article PDF.
US$ 39.95
Tax calculation will be finalised during checkout.
Subscribe to journal
Immediate online access to all issues from 2019. Subscription will auto renew annually.
US$ 119
Tax calculation will be finalised during checkout.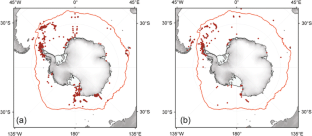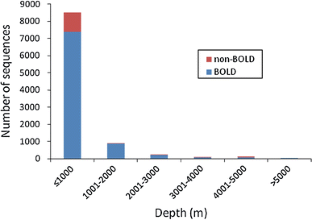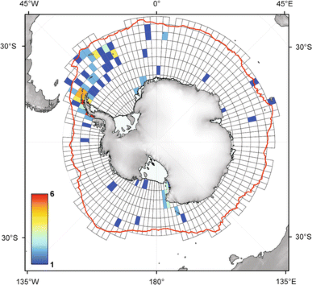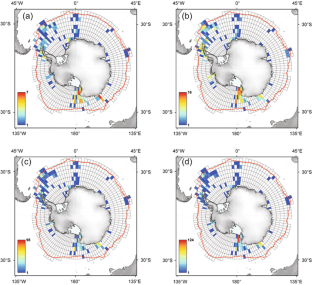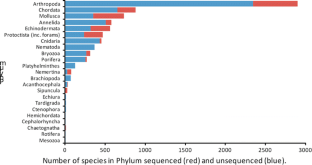 References
Arango CP, Soler Membrives A, Miller KJ (2010) Genetic differentiation in the Circum-Antarctic sea spider Nymphon australe (Pycnogonida; Nymphonidae). Deep-Sea Res Pt II doi:10.1016/j.dsr2.2010.05.019 (in press)

Brandão SN, Sauer J, Schön I (2010) Circumantarctic distribution in Southern Oceanbenthos? A genetic test using the genus Macroscapha (Crustacea, Ostracoda) as a model. Mol Phylogenet Evol 55:1055–1069

Brandt A, Brix S, Brökeland W, Cedhagen T, Choudhury M, Cornelius N, Danis B, De Mesel I, Diaz RJ, Gillan DC, Hilbig B, Howe J, Janussen D, Kaiser S, Linse K, Malyutina M, Brandão SN, Pawlowski J, Raupach M, Gooday AJ (2007) The Southern Ocean deep sea: first insights into biodiversity and biogeography. Nature 447:307–311

Brandt A, Linse K, Schueller M (2009) Bathymetric distribution patterns of Southern Ocean macrofaunal taxa: Bivalvia, Gastropoda, Isopoda and Polychaeta. Deep-Sea Res pt I 56:2013–2025

Bucklin A, Steinke D, Blanco-Bercial L (2011) DNA bar coding of marine metazoa. Ann Rev Mar Sci 3:18.11–18.38

Chase MC, Etter RJ, Rex MA, Quattro JM (1998) Bathymetric patterns of genetic variation in a deep-sea bivalve. Mar Biol 131:301–308

Clarke A, Johnston NM (2003) Antarctic marine benthic diversity. Oceanogr Mar Biol Ann Rev 41:47–114

Erpenbeck D, Hooper JNA, Wörheide G (2006) CO1 phylogenies in diploblasts and the 'Barcoding of Life'—are we sequencing a suboptimal partition? Mol Ecol Notes 6:550–553

France SC, Kocher TD (1996) Geographic and bathymetric patterns of mitochondrial 16S rRNA sequence divergence among deep-sea amphipods, Eurythenes gryllus. Mar Biol 126:633–643

Grant RA, Linse K (2009) Barcoding antarctic biodiversity; current status and the CAML initiative, a case study of marine invertebrates. Polar Biol 32:1629–1637

Griffiths HJ (2010) Antarctic Marine Biodiversity—What do we know about the distribution of life in the Southern Ocean? PLoS ONE 5(8):e11683

Hardy S, Carr C, Hardman M, Steinke D, Corstorphine E, Mah C (2010) Biodiversity and phylogeography of Arctic marine fauna: insights from molecular tools marine biodiversity. Springer Berlin, Heidelberg, pp 1–16

Hunt B, Strugnell J, Bednarsek N, Linse K, Nelson JR, Pakhomov E, Seibel B, Steinke D, Würzberg L (2010) Poles apart: the "bipolar" pteropod species Limacina helicina is genetically distinct between the Arctic and Antarctic oceans. PLoS One 5:e9835

Hunter RL, Halanych KM (2008) Evaluating connectivity in the brooding brittle star Astrotoma agassizii across the Drake Passage in the Southern Ocean. J Hered 99:137–148

Krabbe K, Leese F, Mayer C, Tollrian R, Held C (2009) Cryptic mitochondrial lineages in the widespread pycnogonid Colossendeis megalonyx Hoek, 1881 from Antarctic and Subantarctic waters. Polar Biol 33:281–292

Lörz AN, Maas EW, Linse K, Coleman CO (2009) Do circum-Antarctic species exist in peracarid Amphipoda? A case study in the genus Epimeria Costa, 1851 (Crustacea, Peracarida, Epimeriidae). In: Bruce N (ed) Advances in the taxonomy and biogeography of Crustacea in the Southern Hemisphere, vol 18. ZooKeys, pp 91–128

Ratnasingham S, Hebert P (2007) BOLD: the barcode of life data system. Mol Ecol Notes 7:355–364

Wilson NG, Hunter RL, Lockhart SJ, Halanych KM (2007) Multiple lineages and absence of panmixia in the 'circumpolar' crinoid Promachocrinus kerguelensis from the Atlantic sector of Antarctica. Mar Biol 152:895–904

Zardus JD, Etter RJ, Rex ChaseMC, MA BoyleEE (2006) Bathymetric and geographic population structure in the pan-Atlantic deep-sea bivalve Deminucula atacellana (Schenck, 1939). Mol Ecol 15:639–651
Acknowledgments
We are grateful to the team at the Canadian Centre for DNA Barcoding (supported by Genome Canada through the Ontario Genomics Institute) for their support to the CAML research community. We would also like to thank the following contributors: Louise Allcock, Nadia Ameziane, Claudia Arango, Martin Collins, Bruno Danis, Agnes Dettai, Marc Eleaume, Charlotte Havermans, Christoph Held, Joe Hoffman, Russ Hopcroft, Alexis Janosik, Tim O'Hara, Peter Smith, Stefano Schiaparelli, Ken Halanych, Guilliaume LeCointre, Florian Leese, Tim Littlewood, Sarah Mincks, Christoph Schubart, Myriam Schueller, Jan Strugnell, Odile Volontiero, Bob Ward. We also thank two anonymous referees. This paper is contribution to CAML number 29.
About this article
Cite this article
Grant, R.A., Griffiths, H.J., Steinke, D. et al. Antarctic DNA barcoding; a drop in the ocean?. Polar Biol 34, 775–780 (2011). https://doi.org/10.1007/s00300-010-0932-7
Received:

Revised:

Accepted:

Published:

Issue Date:
Keywords
Circumpolarity

Marine

Cryptic species

Biodiversity

Southern Ocean