Abstract
Idiopathic antineutrophil cytoplasmic antibody (ANCA)-associated vasculitides (AAV) are a group of diseases that are often difficult to diagnose due to the wide range of clinical manifestations. Notably, renal involvement is a serious organ complication, which usually requires intensive immunosuppressive therapy and is prone to recurrence. In recent years, there has been some progress regarding the understanding of the pathogenesis of the diseases. It has been shown that both cocaine and levamisole, which is a common adulterant of cocaine, can trigger the formation of ANCAs and lead to the corresponding symptoms. We report two cases of AAV with different renal manifestations associated with cocaine consumption. Furthermore, we performed a review of the literature to identify, characterize and describe histologically documented cases of renal involvement in AAV, related to cocaine abuse. Cocaine/levamisole-induced vasculitis may, therefore, mimic idiopathic AAV. Although the detection of ANCA and anti-PR3 (proteinase 3, PR3) as well as anti-MPO antibodies (myeloperoxidase, MPO) are the serological hallmark of idiopathic AAV, certain clinical- and antibody constellations should lead to consideration of illicit drugs as inductors of the disease. Especially in young patients, certain serologic constellations (e.g., PR3 and MPO double positivity, positive antinuclear antibodies, low complement level, and positive testing for antiphospholipid antibodies), skin involvement, musculoskeletal symptoms and hematologic (anemia, leukopenia) affections should prompt testing for cocaine and levamisole consumption via urine drug testing. Treatment includes both immunosuppressive approaches and drug cessation but is difficult since many patients continue cocaine consumption.
Access options
Buy single article
Instant access to the full article PDF.
US$ 39.95
Tax calculation will be finalised during checkout.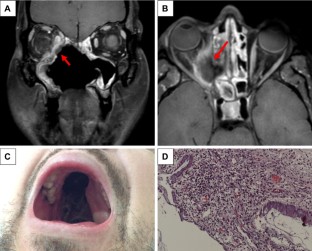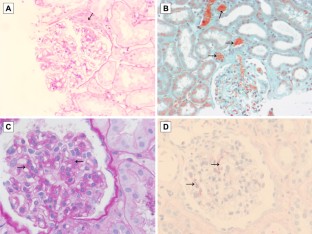 References
1.

EMCDDA (2018) European drug report—trends and developments 2018. European drug report. Publications Office of the European Union, Luxembourg. https://doi.org/10.2810/800331

2.

Lange RA, Hillis LD (2001) Cardiovascular complications of cocaine use. N Engl J Med 345(5):351–358. https://doi.org/10.1056/NEJM200108023450507

3.

Graf J (2013) Rheumatic manifestations of cocaine use. Curr Opin Rheumatol 25(1):50–55. https://doi.org/10.1097/BOR.0b013e32835b4449

4.

Espinoza LR, Perez Alamino R (2012) Cocaine-induced vasculitis: clinical and immunological spectrum. Curr Rheumatol Rep 14(6):532–538. https://doi.org/10.1007/s11926-012-0283-1

5.

McGrath MM, Isakova T, Rennke HG, Mottola AM, Laliberte KA, Niles JL (2011) Contaminated cocaine and antineutrophil cytoplasmic antibody-associated disease. Clin J Am Soc Nephrol 6(12):2799–2805. https://doi.org/10.2215/CJN.03440411

6.

Armstrong M Jr, Shikani AH (1996) Nasal septal necrosis mimicking Wegener's granulomatosis in a cocaine abuser. Ear Nose Throat J 75(9):623–626

7.

Cole C, Jones L, McVeigh J, Kicman A, Syed Q, Bellis M (2011) Adulterants in illicit drugs: a review of empirical evidence. Drug Test Anal 3(2):89–96. https://doi.org/10.1002/dta.220

8.

Pendergraft WF 3rd, Niles JL (2014) Trojan horses: drug culprits associated with antineutrophil cytoplasmic autoantibody (ANCA) vasculitis. Curr Opin Rheumatol 26(1):42–49. https://doi.org/10.1097/BOR.0000000000000014

9.

Centers for Disease C, Prevention (2009) Agranulocytosis associated with cocaine use—four States, March 2008–November 2009. MMWR Morb Mortal Wkly Rep 58(49):1381–1385

10.

Dziadosz M, Klintschar M, Teske J (2015) Letter to the editor—consumption of levamisole in cocaine preparations. J Forensic Sci 60(2):538. https://doi.org/10.1111/1556-4029.12674

11.

Larocque A, Hoffman RS (2012) Levamisole in cocaine: unexpected news from an old acquaintance. Clin Toxicol (Phila) 50(4):231–241. https://doi.org/10.3109/15563650.2012.665455

12.

Lood C, Hughes GC (2017) Neutrophil extracellular traps as a potential source of autoantigen in cocaine-associated autoimmunity. Rheumatology (Oxford) 56(4):638–643. https://doi.org/10.1093/rheumatology/kew256

13.

Wiik A (2008) Drug-induced vasculitis. Curr Opin Rheumatol 20(1):35–39. https://doi.org/10.1097/BOR.0b013e3282f1331f

14.

Collister D, Sathianathan C, Ryz K, Karpinski M, Bernstein K, Gibson IW (2017) ANCA associated vasculitis secondary to levamisole-adultered cocaine with associated membranous nephropathy: a case series. Am J Nephrol 45(3):209–216. https://doi.org/10.1159/000456553

15.

Carlson AQ, Tuot DS, Jen KY, Butcher B, Graf J, Sam R, Imboden JB (2014) Pauci-immune glomerulonephritis in individuals with disease associated with levamisole-adulterated cocaine: a series of 4 cases. Medicine (Baltimore) 93(17):290–297. https://doi.org/10.1097/MD.0000000000000090

16.

Chawdhary K, Parke A (2015) Levamisole-induced vasculitis with renal involvement. Conn Med 79(6):343–346

17.

Moinuddin I, Madhrira M, Bracamonte E, Thajudeen B, Sussman A (2016) Membranous nephropathy with crescents associated with levamisole-induced MPO-ANCA vasculitis. Pathol Res Pract 212(7):650–653. https://doi.org/10.1016/j.prp.2016.03.008

18.

Sirvent AE, Enriquez R, Andrada E, Sanchez M, Millan I, Gonzalez C (2016) Necrotising glomerulonephritis in levamisole-contaminated cocaine use. Nefrologia 36(1):76–78. https://doi.org/10.1016/j.nefro.2015.10.008

19.

Liu YW, Mutnuri S, Siddiqui SB, Weikle GR, Oladipo O, Ganti N, Beach RE, Afrouzian M (2016) Levamisole-adulterated cocaine nephrotoxicity: ultrastructural features. Am J Clin Pathol 145(5):720–726. https://doi.org/10.1093/ajcp/aqw029

20.

Carrara C, Emili S, Lin M, Alpers CE (2016) Necrotizing and crescentic glomerulonephritis with membranous nephropathy in a patient exposed to levamisole-adulterated cocaine. Clin Kidney J 9(2):234–238. https://doi.org/10.1093/ckj/sfv141

21.

Veronese FV, Dode RS, Friderichs M, Thome GG, da Silva DR, Schaefer PG, Sebben VC, Nicolella AR, Barros EJ (2016) Cocaine/levamisole-induced systemic vasculitis with retiform purpura and pauci-immune glomerulonephritis. Braz J Med Biol Res 49(5):e5244. https://doi.org/10.1590/1414-431X20165244

22.

Olives TD, Kornas RL, Fujisawa R, Cole JB (2017) Unexpected complication of cocaine-associated anti-neutrophil cytoplasmic antibody vasculitis related to persistent in-hospital cocaine use. J Addict Med 11(2):157–160. https://doi.org/10.1097/ADM.0000000000000290

23.

Subesinghe S, van Leuven S, Yalakki L, Sangle S, D'Cruz D (2018) Cocaine and ANCA associated vasculitis-like syndromes—a case series. Autoimmun Rev 17(1):73–77. https://doi.org/10.1016/j.autrev.2017.11.011

24.

Kumar D, Batal I, Jim B, Mendez B, Anis K (2018) Unusual case of levamisole-induced dual-positive ANCA vasculitis and crescentic glomerulonephritis. BMJ Case Rep. https://doi.org/10.1136/bcr-2018-225913

25.

Rowshani AT, Schot LJ, ten Berge IJ (2004) c-ANCA as a serological pitfall. Lancet 363(9411):782. https://doi.org/10.1016/S0140-6736(04)15694-8

26.

Muñoz-Vahos CH, Herrera-Uribe S, Arbelaez-Cortes A, Jaramillo-Arroyave D, Gonzalez-Naranjo LA, Vasquez-Duque G, Restrepo-Escobar M, Correa-Londono LA, Arias-Restrepo LF, Vanegas-Garcia AL (2019) Clinical profile of levamisole-adulterated cocaine-induced vasculitis/vasculopathy: a 30-case series. J Clin Rheumatol 25(3):e16–e26. https://doi.org/10.1097/RHU.0000000000000813

27.

Alqalyoobi S, Vaidya O, Abu Ghanimah AM, Elkhanany A, Gohar A (2015) Cocaine induced pleural and pericardial effusion syndrome. Case Rep Pulmonol 2015:321539. https://doi.org/10.1155/2015/321539

28.

Filho J, Ogawa MY, de Souza Andrade TH, de Andrade Cordeiro Gadelha S, Fernandes P, Queiroz AL, Daher EF (2019) Spectrum of acute kidney injury associated with cocaine use: report of three cases. BMC Nephrol 20(1):99. https://doi.org/10.1186/s12882-019-1279-0

29.

Berlioz AR, Garner O, Wiesner E, Iardino A, Bhairavarasu K (2017) Severe ANCA associated vasculitis in the setting of cocaine abuse: a case report. Clin Med Rev Case Rep 4(7):1–6. https://doi.org/10.23937/2378-3656/1410177

30.

Baptiste GG, Alexopoulos AS, Masud T, Bonsall JM (2015) Systemic levamisole-induced vasculitis in a cocaine user without cutaneous findings: a consideration in diagnosis. Case Rep Med 2015:547023. https://doi.org/10.1155/2015/547023

31.

Neynaber S, Mistry-Burchardi N, Rust C, Samtleben W, Burgdorf WH, Seitz MA, Messer G, Wollenberg A (2008) PR3-ANCA-positive necrotizing multi-organ vasculitis following cocaine abuse. Acta Derm Venereol 88(6):594–596. https://doi.org/10.2340/00015555-0514

32.

van der Veer T, Pennings E, Tervaert JW, Korswagen LA (2015) Levamisole-contaminated cocaine: a hairy affair. BMJ Case Rep. https://doi.org/10.1136/bcr-2015-210970

33.

Shiue Z, McNicholas B, Cormack F, Akilesh S (2015) Antineutrophil cytoplasmic antibody mediated glomerulonephritis associated with levamisole-adulterated cocaine. Clin Nephrol Case Stud 3:37–41. https://doi.org/10.5414/CNCS108385

34.

Roca-Argente L, Moll-Guillen JL, Espi-Reig J, Blanes-Julia M, Garcia-Martinez AM, Pujol-Marco C, Hernandez-Jaras J (2015) Membranous glomerulonephritis and cellular crescents induced by levamisole-adulterated cocaine abuse: a case report. Ann Transl Med 3(18):271. https://doi.org/10.3978/j.issn.2305-5839.2015.10.29

35.

Garg L, Gupta S, Swami A, Zhang P (2015) Levamisole/Cocaine induced systemic vasculitis and immune complex glomerulonephritis. Case Rep Nephrol 2015:372413. https://doi.org/10.1155/2015/372413

36.

Gulati S, Donato AA (2012) Lupus anticoagulant and ANCA associated thrombotic vasculopathy due to cocaine contaminated with levamisole: a case report and review of the literature. J Thromb Thrombolysis 34(1):7–10. https://doi.org/10.1007/s11239-012-0711-0

37.

Posada AF, Neri ID, Bustos MF, Castellanos M, Calderón M (2015) Systemic lupus erythematosus associated with chronic cocaine use [Lupus eritematoso sistémico asociado al consumo crónico de cocaína]. Rev Colomb Rheumatol 22(3):174–179. https://doi.org/10.1016/j.rcreu.2015.06.002

38.

Jennette JC, Wilkman AS, Falk RJ (1989) Anti-neutrophil cytoplasmic autoantibody-associated glomerulonephritis and vasculitis. Am J Pathol 135(5):921–930

39.

Bahaa Aldeen M, Talibmamury N, Alalusi S, Nadham O, Omer AR, Smalligan RD (2014) When coke is not hydrating: cocaine-induced acute interstitial nephritis. J Investig Med High Impact Case Rep 2(3):2324709614551557. https://doi.org/10.1177/2324709614551557

40.

Goel N, Pullman JM, Coco M (2014) Cocaine and kidney injury: a kaleidoscope of pathology. Clin Kidney J 7(6):513–517. https://doi.org/10.1093/ckj/sfu092

41.

Wyatt RJ, Julian BA (2013) IgA nephropathy. N Engl J Med 368(25):2402–2414. https://doi.org/10.1056/NEJMra1206793

42.

Yang YZ, Shi SF, Chen YQ, Chen M, Yang YH, Xie XF, Zou R, Lv JC, Liu LJ, Zhang H (2015) Clinical features of IgA nephropathy with serum ANCA positivity: a retrospective case-control study. Clin Kidney J 8(5):482–488. https://doi.org/10.1093/ckj/sfv078

43.

Néel A, Agard C, Hamidou M (2018) Vasculitides induced by cocaine and/or levamisole. Jt Bone Spine 85(1):9–14. https://doi.org/10.1016/j.jbspin.2017.05.022

44.

Dartevel A, Chaigne B, Moachon L, Grenier F, Dupin N, Guillevin L, Bouillet L, Mouthon L (2019) Levamisole-induced vasculopathy: a systematic review. Semin Arthritis Rheum 48(5):921–926. https://doi.org/10.1016/j.semarthrit.2018.07.010

45.

Almouhawis HA, Leao JC, Fedele S, Porter SR (2013) Wegener's granulomatosis: a review of clinical features and an update in diagnosis and treatment. J Oral Pathol Med 42(7):507–516. https://doi.org/10.1111/jop.12030

46.

Villiger PM, Guillevin L (2010) Microscopic polyangiitis: clinical presentation. Autoimmun Rev 9(12):812–819. https://doi.org/10.1016/j.autrev.2010.07.009

47.

Blaho K, Logan B, Winbery S, Park L, Schwilke E (2000) Blood cocaine and metabolite concentrations, clinical findings, and outcome of patients presenting to an ED. Am J Emerg Med 18(5):593–598. https://doi.org/10.1053/ajem.2000.9282

48.

Preston KL, Epstein DH, Cone EJ, Wtsadik AT, Huestis MA, Moolchan ET (2002) Urinary elimination of cocaine metabolites in chronic cocaine users during cessation. J Anal Toxicol 26(7):393–400

49.

Lynch KL, Dominy SS, Graf J, Kral AH (2011) Detection of levamisole exposure in cocaine users by liquid chromatography–tandem mass spectrometry. J Anal Toxicol 35(3):176–178

50.

Lazareth H, Peytavin G, Polivka L, Dupin N (2012) The hairy-print for levamisole-induced vasculitis. BMJ Case Rep. https://doi.org/10.1136/bcr-2012-006602

51.

Polivka L, Peytavin G, Franck N, Mouthon L, Dupin N (2015) Testing for levamisole and cocaine in hair samples for the diagnosis of levamisole-related panniculitis. J Eur Acad Dermatol Venereol 29(12):2487–2489. https://doi.org/10.1111/jdv.12582
Ethics declarations
Conflict of interest
The authors declare no conflicts of interest.
Informed consent
Informed consent was obtained from all individual participants included in the study.
Additional information
Publisher's Note
Springer Nature remains neutral with regard to jurisdictional claims in published maps and institutional affiliations.
Electronic supplementary material
Below is the link to the electronic supplementary material.
About this article
Cite this article
Lötscher, F., Krusche, M., Ruffer, N. et al. Cocaine-induced ANCA-associated renal disease: a case-based review. Rheumatol Int 39, 2005–2014 (2019). https://doi.org/10.1007/s00296-019-04410-9
Received:

Accepted:

Published:

Issue Date:
Keywords
Cocaine

Levamisole

Glomerulonephritis

ANCA-associated vasculitis