Abstract
To perform a transcultural adaptation and validation of a Spanish version of the compliance questionnaire in rheumatology (sCQR). In this transversal study of transcultural adaptation of the sCQR, validity was evaluated in patients with rheumatoid arthritis (RA) and a minimum 6-month follow-up by determining compliance with the electronic prescription system in consuming steroids or nonbiologic disease-modifying antirheumatic drugs. A two-week retest was proposed to all patients. All patients completed the health assessment questionnaire (HAQ), and the Morisky-Green test was also performed. Reliability was analyzed using Cronbach's alpha and the intraclass correlation coefficient (ICC). Convergent construct validity was tested in the electronic prescription system using discriminative analysis, and divergent construct validity was tested by comparing it to the HAQ. Sensitivity, specificity and ROC curves were evaluated for the sCQR and the Morisky-Green test. Of 123 recruited patients, 101 fulfilled the inclusion criteria, and 61 were on biologic therapy. 23 performed the retest. Test–retest reliability (ICC) was 0.76 (Cronbach's alpha 0.86). Multiple regression analysis showed correlation with each item of the sCQR as independent variables (r2 = 0.60). No correlation was seen between total score punctuation of the sCQR and the HAQ (r2 = 0.22). Discriminative analysis weighting each sCQR item showed a cutoff point of − 0.9991 (sensibility and 58.8%, specificity 98.3%). The likelihood ratio of the sCQR to detect ≤ 80% adherence with electronic prescriptions was 35.3. The Morisky-Green test revealed sensibility and specificity were 29.4 and 83.3%, respectively. This study validates the transcultural adaptation of sCQR in RA patients. A high reliability of sCQR for measuring adherence was found. Its predictive value suggests that it could be used as a screening instrument.
Access options
Buy single article
Instant access to the full article PDF.
USD 39.95
Price excludes VAT (USA)
Tax calculation will be finalised during checkout.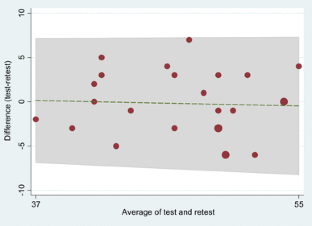 References
Vrijens B, De Geest S, Hughes DA et al (2012) A new taxonomy for describing and defining adherence to medications. Br J Clin Pharmacol 73:691–705

Sackett D (1976) Compliance with therapeutic regimens. Johns Hopkins University Press, Baltimore

Dominick KL, Golightly YM, Bosworth HB (2005) Racial differences in analgesic/anti-inflammatory medication adherence among patients with osteoarthritis. Ethn Dis 15:116–122

Harrold LR, Andrade SE (2009) Medication adherence of patients with selected rheumatic conditions: a systematic review of the literature. Semin Arthritis Rheum 38:396–4026

Pasma A, Van't Spijker A, Hazes JM, Busschbach JJ, Luime JJ (2013) Factors associated with adherence to pharmaceutical treatment for rheumatoid arthritis patients: asystematic review. Semin Arthritis Rheum 43:18–28

Estrada A, Tsao NW, Howren A, Esdaile JM, Shojania K, De Vera MA (2017) Utility of electronic medical records in community rheumatology practice for assessing quality of care indicators for gout: a feasibility study. J Clin Rheumatol. https://doi.org/10.1097/RHU.0000000000000621

Galo J, Mehat P, Rai S, Avina-Zubieta A, De Vera M (2016) What are the effects of medication adherence interventions in rheumatic diseases: a systematic review. Ann Rheum Dis 75:667–673

de Klerk E, van der Heijde D, van der Tempel H, van der Linden S (1999) Development of a questionnaire to investigate patient compliance with antirheumatic drug therapy. J Rheumatol 26:2635–2641

de Klerk E, van der Heijde D, Landewe R, van der Tempel H, van der Linden S (2003) The compliance-questionnaire-rheumatology compared with electronic medication event monitoring: a validation study. J Rheumatol 30(11):2469–2475

Lee JY, Lee SY, Hahn HJ, Son IJ, Hahn SG, Lee EB (2011) Cultural adaptation of a compliance questionnaire for patients with rheumatoid arthritis to a Korean version. Korean J Intern Med 26:28–33

Cinar FI, Cinar M, Yilmaz S, Acikel C, Erdem H, Pay S (2016) Cross-cultural adaptation, reliability, and validity of the Turkish version of the compliance questionnaire on rheumatology in patients with Behçet's disease. J Transcult Nurs 27:480–486

Dorcas E, Bombardier C, Guillemin F (2000) Guidelines for the process of cross-cultural adaptation of self-report measures. Spine (Phila Pa 1976) 25:3186–3191

van den Bemt BJ, van den Hoogen FH, Benraad B, Hekster YA, van Riel PL, van Lankveld W (2009) Adherence rates and associations with nonadherence in patients with rheumatoid arthritis using disease modifying antirheumatic drugs. J Rheumatol 36:2164–2170

Krueger KP, Felkey BG, Berger BA (2003) Improving adherence and persistence: a review and assessment of interventions and description of steps toward a national adherence initiative. J Am Pharm Assoc 43:668–678 (quiz 678–669)

Butow P, Sharpe L (2013) The impact of communication on adherence in pain management. Pain 154(Suppl 1):S101–S107

Park DC, Hertzog C, Leventhal H et al (1999) Medication adherence in rheumatoid arthritis patients: older is wiser. J Am Geriatr Soc 47:172–183

Tuncay R, Eksioglu E, Cakir B, Gurcay E, Cakci A (2007) Factors affecting drug treatment compliance in patients with rheumatoid arthritis. Rheumatol Int 27:743–746

Viller F, Guillemin F, Briancon S, Moum T, Suurmeijer T, van den Heuvel W (1999) Compliance to drug treatment of patients with rheumatoid arthritis: a 3 year longitudinal study. J Rheumatol 26:2114–2122
Ethics declarations
Informed consent
The study was approved by the Ethical Committee of Clinical Investigation of Galicia (Spain), and informed consent was obtained from all individual participants included in the study.
Conflict of interest
All authors have completed and submitted the ICMJE Form for Disclosure of Potential Conflicts of Interest. J Gomez-Reino is on the Advisory Boards of BMS, Gilead, Pfizer, Roche, Regeneron, and UCB SA; has received lecture fees from BMS, Roche, Schering-Plough and Wyeth and has received research Grants from Roche and Pfizer. Dr. Salgado, Dr. Maneiro and Dr. Souto declare that they have no conflict of interest.
Electronic supplementary material
Below is the link to the electronic supplementary material.
About this article
Cite this article
Salgado, E., Fernández, J.R.M., Vilas, A.S. et al. Spanish transcultural adaptation and validation of the English version of the compliance questionnaire in rheumatology. Rheumatol Int 38, 467–472 (2018). https://doi.org/10.1007/s00296-018-3930-7
Received:

Accepted:

Published:

Issue Date:

DOI: https://doi.org/10.1007/s00296-018-3930-7
Keywords
Adherence

Compliance

Rheumatoid arthritis

Questionnaire

Spanish