Abstract
To clarify if musculoskeletal ultrasound (MSUS) improves early diagnosis of RA when added to the clinical examination of patients with possible arthritis. We performed a systematic literature review of original studies dealing with the value of MSUS in the early diagnosis of RA. Studies were identified using the databases of PubMed, EMBASE and Cochrane library. Only studies in English investigating populations with non-classified arthritis or arthralgia were included. Fifteen original studies investigating the added value of MSUS in diagnosing RA were identified. They differed in sample size, study population, serology status, number of joints investigated and regarding the ultrasound machines and probes used. Thirteen out of 15 studies concluded that use of MSUS had an added value compared to clinical examination and laboratory evaluation alone for diagnosing RA. One study found that MSUS did not add substantial discriminatory value for predicting RA in an early arthritis cohort when added to routine assessment. However, in this study only 16 joints were examined (wrists and MTP 3–5 were not included). One study investigated only seropositive patients and found no significant advantage of MSUS on patient level although a trend was noted. Accordingly, two other studies found MSUS to be useful especially in seronegative patients. The use of MSUS adds value in diagnosing early RA, especially in seronegative arthritis. However, no study to date has documented any effect of DMARD initiation based on MSUS findings (subclinical arthritis) alone. More studies investigating this matter are warranted.
Access options
Buy single article
Instant access to the full article PDF.
US$ 39.95
Tax calculation will be finalised during checkout.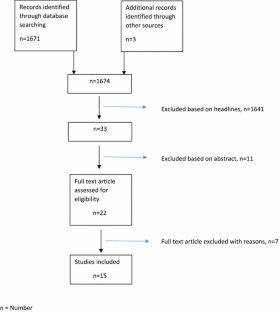 References
1.

Raza K, Buckley CE, Salmon M, Buckley CD (2006) Treating very early rheumatoid arthritis. Best Pract Res Clin Rheumatol 20:849–863

2.

Nell VP, Machold KP, Eberl G, Stamm TA, Uffmann M, Smolen JS (2004) Benefit of very early referral and very early therapy with disease-modifying anti-rheumatic drugs in patients with early rheumatoid arthritis. Rheumatology 43:906–914

3.

Möttönen T, Hannonen P, Korpela M, Nissilä M, Kautiainen H, Ilonen J et al (2002) Delay to institution of therapy and induction of remission using single-drug or combination-disease-modifying antirheumatic drug therapy in early rheumatoid arthritis. Arthritis Rheum 46:894–898

4.

Quinn MA, Emery P (2003) Window of opportunity in early rheumatoid arthritis: possibility of altering the disease process with early intervention. Clin Exp Rheumatol 21:S154–S157

5.

Backhaus M, Kamradt T, Sandrock D (1999) Arthritis of the finger joints: a comprehensive approach comparing conventional radiography, scintigraphy, ultrasound, and contrast-enhanced magnetic resonance imaging. Arthritis Rheum 42:1232–1245

6.

Naredo E, Bonilla G, Gamero F, Uson J, Carmona L, Laffon A (2005) Assessment of inflammatory activity in rheumatoid arthritis: a comparative study of clinical evaluation with grey scale and power Doppler ultrasonography. Ann Rheum Dis 64:375–381

7.

Brown AK, Conaghan PG, Karim Z, Quinn MA, Ikeda K, Peterfy CG et al (2008) An explanation for the apparent dissociation between clinical remission and continued structural deterioration in rheumatoid arthritis. Arthritis Rheum 58:2958–2967

8.

Aletaha D, Neogi T, Silman AJ, Funovits J, Felson DT, Bingham CO et al (2010) Rheumatoid arthritis classification criteria: an American College of Rheumatology/European League Against Rheumatism collaborative initiative. Arthritis Rheum 62:2569–2581

9.

Østergaard M (2010) Clarification of the role of ultrasonography, magnetic resonance imaging and conventional radiography in the ACR/EULAR 2010 rheumatoid arthritis classification criteria—comment to the article by Aletaha et al [e-letter]. Ann Rheum Dis. http://ard.bmj.com/content/69/9/1580.short/reply#content-block. Accessed 2 Dec 2010

10.

Colebatch AN, Edwards CJ, Ostergaard M, van der Heijde D, Balint PV, D'Agostino MA et al (2013) EULAR recommendations for the use of imaging of the joints in the clinical management of rheumatoid arthritis. Ann Rheum Dis 72:804–814

11.

Cate DFT, Luime JJ, Swen N, Gerards AH, De Jager MH, Basoski NM et al (2013) Role of ultrasonography in diagnosing early rheumatoid arthritis and remission of rheumatoid arthritis: a systematic review of the litterature. Arthritis Res Ther 15:R4

12.

Wakefield RJ, Green MJ, Marzo-Ortega H, Conaghan PG, Gibbon WW, McGonagle D et al (2004) Should oligoarthritis be reclassified? Ultraound reveals a high prevalence of subclinical disease. Ann Rheum Dis 63:382–385

13.

Ozgul A, Yasar E, Arslan N, Balaban B, Taskaynatan MA, Tezel K et al (2009) The comparison of ultrasonographic and scintigraphic findings of early arthritis in revealing rheumatoid arthritis according to criteria of American College of Rheumatology. Rheumatol Int 29:765–768

14.

Rezaei H, Torp-Pedersen S, af Klint E, Backheden M, Kisten Y, Györi N et al (2014) Diagnostic utility of musculoskeletal ultrasound in patients with suspected arthritis: a probabilistic approach. Arthritis Res Ther 16:448

15.

Rakieh C, Nam JL, Hunt L, Hensor EM, Das S, Bissell LA et al (2015) Predicting the development of clinical arthritis in anti-CCP positive individuals with non-specific musculoskeletal symptoms: a prospective observational cohort study. Ann Rheum Dis 74:1659–1666

16.

Salaffi F, Ciapetti A, Gasparini S, Carotti M, Filippucci E, Grassi W (2010) A clinical prediction rule combining routine assessment and power Doppler ultrasonography for predicting progression to rheumatoid arthritis from early-onset undifferentiated arthritis. Clin Exp Rheumatol 28:686–694

17.

Filer A, De Pablo P, Allen G, Nightingale P, Jordan A, Jobanputra P et al (2011) Utility of ultrasound joint counts in the prediction of rheumatoid arthritis in patients with very early synovitis. Ann Rheum Dis 70:500–507

18.

Navalho M, Resende C, Rodrigues AM, Pereira da Silva JA, Fonseca JE, Campos J et al (2013) Bilateral evaluation of the hand and wrist in untreated early inflammatory arthritis: a comparative study of ultrasonography and magnetic resonance imaging. J Rheumatol 40:1282–1292

19.

Kawashiri SY, Suzuki T, Okada A, Yamasaki S, Tamai M, Nakamura H et al (2013) Musculoskeletal ultrasonography assists the diagnostic performance of the 2010 classification criteria for rheumatoid arthritis. Mod Rheumatol 23:36–43

20.

van de Stadt LA, Bos WH, Meursinge Reynders M, Wieringa H, Turkstra F, van der Laken CJ et al (2010) The value of ultrasonography in predicting arthritis in auto-antibody positive arthralgia patients: a prospective cohort study. Arthritis Res Ther 12:R98

21.

Pratt AG, Lorenzi AR, Wilson G, Platt PN, Isaacs JD (2013) Predicting persistent inflammatory arthritis amongst early arthritis clinic patients in the UK: is musculoskeletal ultrasound required? Arthritis Res Ther 15:R118

22.

Tămaş MM, Rednic N, Felea I, Rednic S (2013) Ultrasound assessment for the rapid classification of early arthritis patients. J Investig Med 61:1184–1191

23.

Nakagomi D, Ikeda K, Okubo A, Iwamoto T, Sanayama Y, Takahashi K et al (2013) Ultrasound can improve the accuracy of the 2010 American College of Rheumatology/European League against rheumatism classification criteria for rheumatoid arthritis to predict the requirement for methotrexate treatment. Arthritis Rheum 65:890–898

24.

Minowa K, Ogasawara M, Murayama G, Gorai M, Yamada Y, Nemoto T et al (2015) Predictive grade of ultrasound synovitis for diagnosing rheumatoid arthritis in clinical practice and the possible difference between patients with and without seropositivity. Mod Rheumatol 26:1–6

25.

Freeston JE, Wakefield RJ, Conaghan PG, Hensor EM, Stewart SP, Emery P (2010) A diagnostic algorithm for persistence of very early inflammatory arthritis: the utility of power Doppler ultrasound when added to conventional assessment tools. Ann Rheum Dis 69:417–419

26.

Broll M, Albrecht K, Tarner I, Müller-Ladner U, Strunk J (2012) Sensitivity and specificity of ultrasonography and low-field magnetic resonance imaging for diagnosing arthritis. Clin Exp Rheumatol 30:543–547

27.

Szkudlarek M, Court-Payen M, Jacobsen S, Klarlund M, Thomsen HS, Østergaard M (2003) Interobserver agreement in ultrasonography of the finger and toe joints in rheumatoid arthritis. Arthritis Rheum 48:955–962

28.

Naredo E, Möller I, Cruz A, Carmona L, Garrido J (2008) Power Doppler ultrasonographic monitoring of response to anti-tumor necrosis factor therapy in patients with rheumatoid arthritis. Arthritis Rheum 58:2248–2256

29.

Naredo E, Rodríguez M, Campos C, Rodríguez-Heredia JM, Medina JA, Giner E et al (2008) Validity, reproducibility, and responsiveness of a twelve-joint simplified power doppler ultrasonographic assessment of joint inflammation in rheumatoid arthritis. Arthritis Rheum 15(59):515–522

30.

Wakefield RJ, Balint PV, Szkudlarek M, Filippucci E, Backhaus M, D'Agostino MA et al (2005) OMERACT 7 Special Interest Group. Musculoskeletal ultrasound including definitions for ultrasonographic pathology. J Rheumatol 32:2485–2487

31.

Millot F, Clavel G, Etchepare F, Gandjbakhch F, Grados F, Saraux A et al (2011) Musculoskeletal ultrasonography in healthy subjects and ultrasound criteria for early arthritis (the ESPOIR cohort). J Rheumatol 38:613–620

32.

Terslev L, Torp-Pedersen S, Qvistgaard E, von der Recke P, Bliddal H (2004) Doppler ultrasound findings in healthy wrists and finger joints. Ann Rheum Dis 63:644–648

33.

Brulhart L, Ziswiler HR, Tamborrini G, Zufferey P (2015) SONAR/SCQM programmes. The importance of sonographer experience and machine quality with regards to the role of musculoskeletal ultrasound in routine care of rheumatoid arthritis patients. Clin Exp Rheumatol 33:98–101
Ethics declarations
Conflict of interest
Philip Lage-Hansen and Stavros Chrysidis declare that they have no conflict of interest. Hanne Lindegaard has recieved consulting fee from Boehringer Ingelheim. Lene Terslev has received speakers fee from AbbVie, MSD, Roche, UCB, Pfizer and Janssen.
Ethical approval
This article does not contain any studies with human participants or animals performed by any of the authors.
About this article
Cite this article
Lage-Hansen, P.R., Lindegaard, H., Chrysidis, S. et al. The role of ultrasound in diagnosing rheumatoid arthritis, what do we know? An updated review. Rheumatol Int 37, 179–187 (2017). https://doi.org/10.1007/s00296-016-3587-z
Received:

Accepted:

Published:

Issue Date:
Keywords
Ultrasound

Rheumatoid arthritis

Diagnosis