Abstract
Joint proprioceptive deficit is documented in a variety of musculoskeletal conditions including osteoarthritis, ligament and meniscal injuries, and individuals with increased joint hypermobility, such as those with Ehlers–Danlos. No systematic reviews have assessed joint proprioception in people with benign joint hypermobility syndrome (BJHS). This study addresses this to determine whether people with BJHS exhibit reduced joint proprioception, and, if so, whether this is evident in all age groups. The search strategy was conducted on 31st January 2013. The published literature was assessed using the databases: AMED, CINAHL, MEDLINE, EMBASE, PubMed and the Cochrane Library. Unpublished literature and trial registries were assessed including: OpenGrey, the WHO International Clinical Trials Registry Platform, Current Controlled Trials, the UK National Research Register Archive. All studies comparing the proprioceptive capability of people with and without BJHS were included. Study methodological quality was assessed using the CASP appraisal tool. Meta-analysis techniques were used when study homogeneity permitted. Five studies including 254 people were identified. People with BJHS demonstrated statistically significantly poorer lower limb joint position sense (JPS) (p < 0.001) and threshold detection to movement (p < 0.001) than those without BJHS. The evidence for upper limb proprioceptive difference was less clear, with no statistically significant difference between the cohorts for shoulder JPS (p = 0.10), but a statistically significant difference in finger JPS (p < 0.001). One study which assessed childhood BJHS reported reduced knee proprioceptive capability in those with BJHS (p < 0.001). To conclude, lower limb joint proprioception is reduced in those with BJHS compared to non-BJHS cohorts, whilst unclear in the upper limb.
Access options
Buy single article
Instant access to the full article PDF.
USD 39.95
Price excludes VAT (USA)
Tax calculation will be finalised during checkout.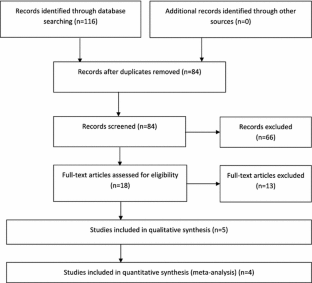 References
Gazit Y, Nahir AM, Grahame R, Jacob G (2003) Dysautonomia in the joint hypermobility syndrome. Am J Med 115:33–40

Booshanam DS, Cherian B, Joseph CP, Mathew J, Thomas R (2011) Evaluation of posture and pain in persons with benign joint hypermobility syndrome. Rheumatol Int 31:1561–1565

Seçkin U, Tur BS, Yilmaz O, Yağci I, Bodur H, Arasil T (2005) The prevalence of joint hypermobility among high school students. Rheumatol Int 25:260–263

Sahin N, Baskent A, Ugurlu H, Berker E (2008) Isokinetic evaluation of knee extensor/flexor muscle strength in patients with hypermobility syndrome. Rheumatol Int 28:643–648

Grahame R (2000) Hypermobility–not a circus act. Int J Clin Pract 54:314–315

Beighton P, Solomon L, Soskolne CL (1973) Articular mobility in an African population. Ann Rheum Dis 32:413–418

Al-Rawi ZS, Al-Aszawi AJ, Al-Chalabi T (1985) Joint mobility among university students in Iraq. Br J Rheumatol 24:326–331

Grahame R, Bird HA, Child A (2000) The revised (Brighton 1998) criteria for the diagnosis of benign joint hypermobility syndrome (BJHS). J Rheumatol 27:1777–1779

Bulbena A, Duró JC, Porta M, Faus S, Vallescar R, Martín-Santos R (1992) Clinical assessment of hypermobility of joints: assembling criteria. J Rheumatol 19:115–122

Helliwell PS (1994) Impaired proprioceptive acuity at the proximal interphalangeal joint in patients with the hypermobility syndrome. Br J Rheumatol 33:1192–1193

Hall MG, Ferrell WR, Sturrock RD, Hamblen DL, Baxendale RH (1995) The effect of the hypermobility syndrome on knee joint proprioception. Br J Rheumatol 34:121–125

Rombaut L, De Paepe A, Malfait F, Cools A, Calders P (2010) Joint position sense and vibratory perception sense in patients with Ehlers-Danlos syndrome type III (hypermobility type). Clin Rheumatol 29:289–295

Olsson L, Lund H, Henriksen M, Rogind H, Bliddal H, Danneskiold-Samsoe B (2004) Test-retest reliability of a knee joint position sense measurement method in sitting and prone position. Adv Physiother 6:37–47

Stillman BC (2002) Making sense of proprioception. The meaning of proprioception, kinaesthesia and related terms. Physiother 88:667–676

Kinzey SJ, Armstrong CW (1998) The reliability of the star-excursion test in assessing dynamic balance. J Orthop Sports Phys Ther 27:356–360

Jerosch J, Prymka M (1996) Knee joint proprioception in patients with posttraumatic recurrent patella dislocation. Knee Surg Sports Traumatol Arthrosc 4:14–18

Jerosch J, Prymka M (1996) Proprioception and joint stability. Knee Surg Sports Traumatol Arthrosc 4:171–179

Baker V, Bennell K, Stillman B, Cowan S, Crossley K (2002) Abnormal knee joint position sense in individuals with patellofemoral pain syndrome. J Orthop Res 20:208–214

Galli M, Rigoldi C, Celletti C, Mainardi L, Tenore N, Albertini G, Camerota F (2011) Postural analysis in time and frequency domains in patients with Ehlers-Danlos syndrome. Res Dev Disabil 32:322–325

Moher D, Liberati A, Tetzlaff J, Altman DG, PRISMA Group (2009) Preferred reporting items for systematic reviews and meta-analyses: the PRISMA statement. J Clin Epidemiol 62:1006–1012

Smith TO, Davies L, Hing CB (2013) A systematic review to determine the reliability of knee joint position sense assessment measures. Knee 20:162–169

Smith TO, Walker J, Russell N (2007) Outcomes of medial patellofemoral ligament reconstruction for patellar instability: a systematic review. Knee Surg Sport Traumatol Arthrosc 15:1301–1314

Reilly KA, Barker KL, Shamley D (2006) A systematic review of lateral wedge orthotics-how useful are they in the management of medial compartment osteoarthritis? Knee 13:177–183

Postle K, Pak D, Smith TO (2012) Effectiveness of proprioceptive exercises for ankle ligament injury in adults: a systematic literature and meta-analysis. Man Ther 17:285–291

Mebes C, Amstutz A, Luder G, Ziswiler HR, Stettler M, Villiger PM, Radlinger L (2008) Isometric rate of force development, maximum voluntary contraction, and balance in women with and without joint hypermobility. Arthritis Rheum 59:1665–1669

Jeremiah HM, Alexander CM (2010) Do hypermobile subjects without pain have alteration to the feedback mechanisms controlling the shoulder girdle? Musculoskelet Care 8:157–163

Fatoye F, Palmer S, Macmillan F, Rowe P, van der Linden M (2009) Proprioception and muscle torque deficits in children with hypermobility syndrome. Rheumatology (Oxford) 48:152–157

Mallik AK, Ferrell WR, McDonald AG, Sturrock RD (1994) Impaired proprioceptive acuity at the proximal interphalangeal joint in patients with the hypermobility syndrome. Br J Rheumatol 33:631–637

Bland M (2006) An introduction to medical statistics, 3rd edn. Oxford University Press, Oxford

Felson DT, Gross KD, Nevitt MC, Yang M, Lane NE, Torner JC, Lewis CE, Hurley MV (2009) The effects of impaired joint position sense on the development and progression of pain and structural damage in knee osteoarthritis. Arthritis Rheum 61:1070–1076

Hirata RP, Ervilha UF, Arendt-Nielsen L, Graven-Nielsen T (2011) Experimental muscle pain challenges the postural stability during quiet stance and unexpected posture perturbation. J Pain 12:911–919

Adib N, Davies K, Grahame R, Woo P, Murray KJ (2005) Joint hypermobility syndrome in childhood. A not so benign multisystem disorder? Rheumatology (Oxford) 44:744–750

Ferrell WR, Tennant N, Sturrock RD, Ashton L, Creed G, Brydson G, Rafferty D (2004) Amelioration of symptoms by enhancement of proprioception in patients with joint hypermobility syndrome. Arthritis Rheum 50:3323–3328
Acknowledgments
We would like to thank the Information Services at the University of East Anglia's Library for their assistance in gathering the academic papers required for this study.
Conflict of interest
The authors declare that they have no conflict of interest.
About this article
Cite this article
Smith, T.O., Jerman, E., Easton, V. et al. Do people with benign joint hypermobility syndrome (BJHS) have reduced joint proprioception? A systematic review and meta-analysis. Rheumatol Int 33, 2709–2716 (2013). https://doi.org/10.1007/s00296-013-2790-4
Received:

Accepted:

Published:

Issue Date:

DOI: https://doi.org/10.1007/s00296-013-2790-4
Keywords
Proprioception

Joint position sense

Benign joint hypermobility syndrome